The Most Trusted Digital Accessibility Solution
Instant Accessibility Scoring | Backed by 15 years experience
Patented AI | 3x more fixes than the nearest competitor
Legal Protection | Certified digital accessibility on Day 1
14-Day Free Trial| No credit card required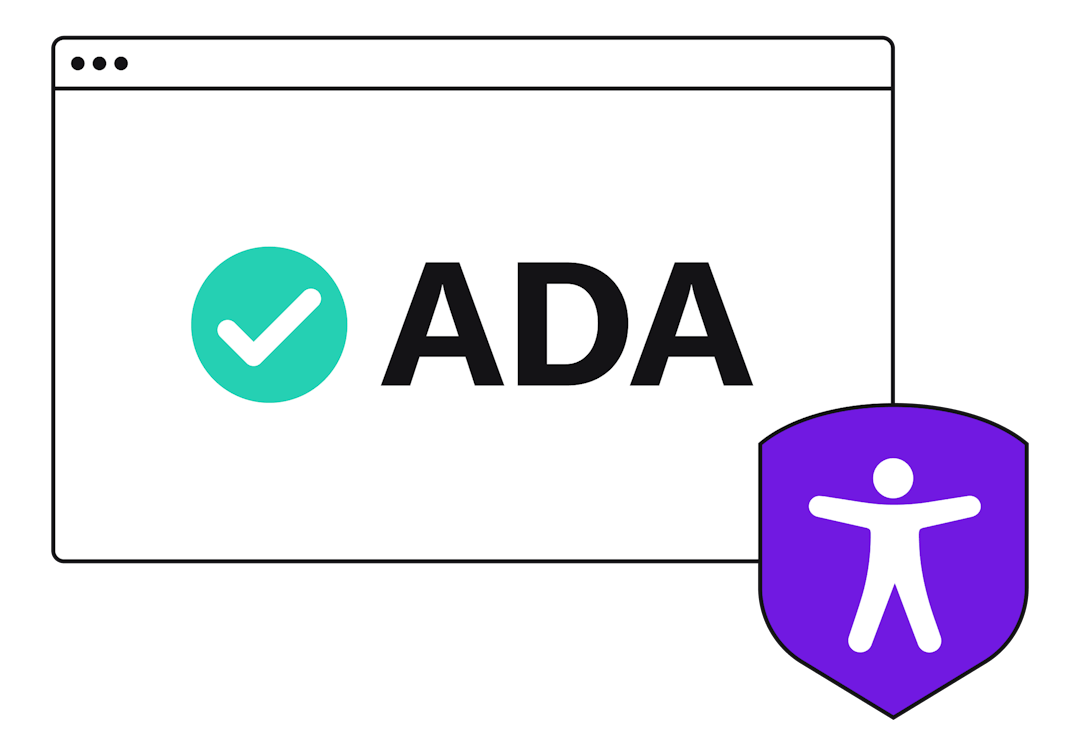 AudioEye's AI-powered digital accessibility software and team of subject matter experts makes our digital accessibility hybrid approach the most comprehensive, sustainable solution for certifying ADA compliance and ensuring legal protection, offering everyone accessible, compliant websites.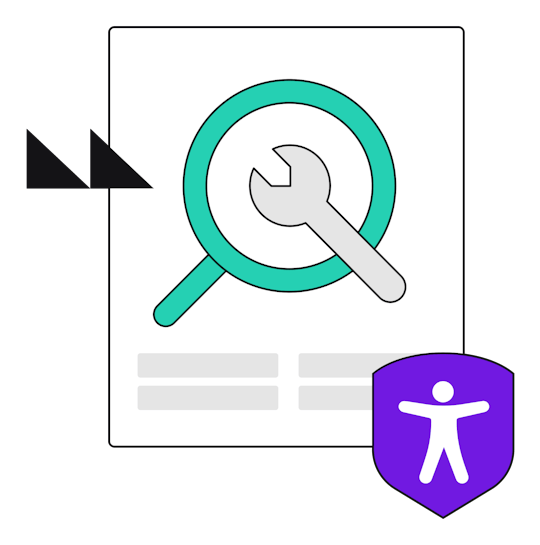 You will get your first AudioEye Accessibility Score the moment you sign up. From then on, AudioEye continues to provide you a clear and actionable score quantifying your risk and identifying opportunities for improvement.
Accessibility Score backed by 15+ years of expertise

Verified and proven by billions of webpages tested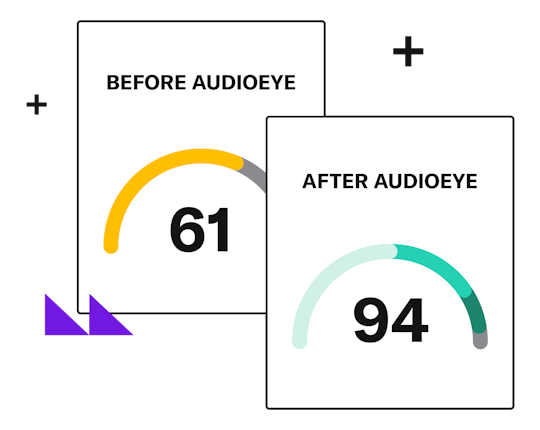 AudioEye's patented technology tests for over 400 accessibility and compliance issues, and can fix the majority of these issues automatically.
AI improves Accessibility Score by up to 25 points on day one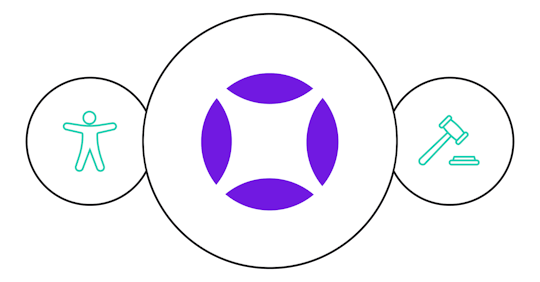 If a website or digital assets are not accessible, companies risk an expensive, time-consuming lawsuit that can also significantly damage their brand. Over the years, we've seen an exponential rise in the number of digital accessibility cases filed in U.S. Federal Courts, with plaintiffs claiming ADA Title III violations.
Protection From Lawsuits On Day 1
3,550

Digital accessibility lawsuits filed in 2020 (23% increase from 2019)

Day 1

Legal protection with AudioEye's unique, hybrid solution

100%

Successful legal defense achieved by AudioEye customers
Begin your journey toward digital accessibility