Back to Blog
Federal financial assistance and digital accessibility: what private schools need to know
AudioEye
Posted June 16, 2020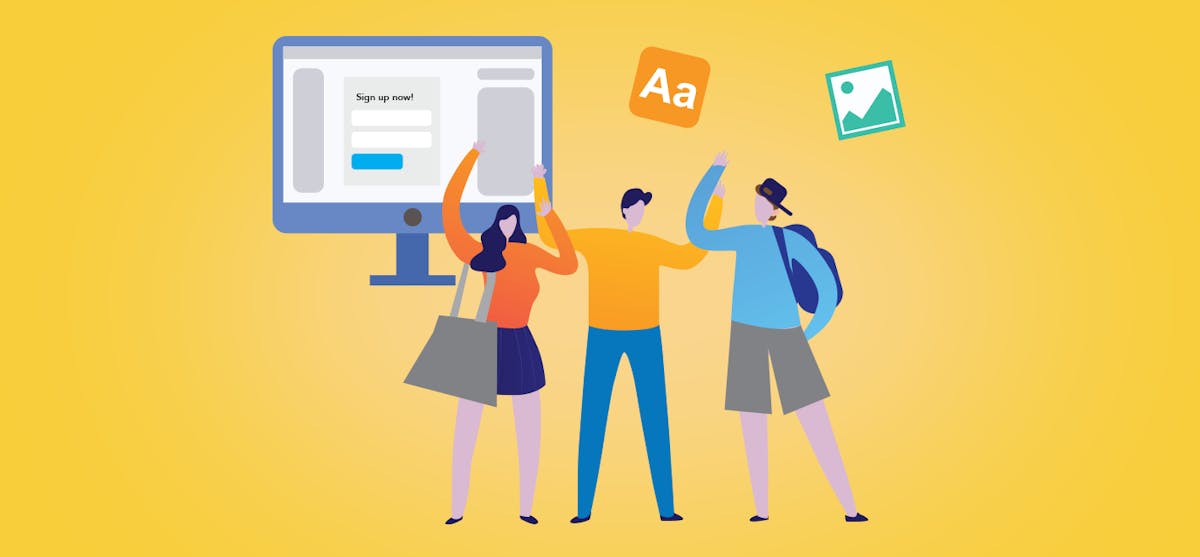 Schools all around the world have shut their doors in a bid to prevent the spread of COVID-19. Approximately 50 million children across the United States, if fortunate enough, are adjusting to the new normal, remote learning. For the nearly 10 million[1] school children without home access, the school year ended abruptly.
While this is a difficult situation for all educational institutions, it is particularly challenging for private schools. While schools remain closed, many parents expect to receive refunds or rebates on tuition fees. With staff to pay and buildings to maintain, a freeze on fees puts private schools under immense financial pressure, with many facing cashflow problems.
Federal financial assistance is available, but private schools should be aware that it comes with strings attached. When accepting federal funding, private school recipients must comply with civil rights laws, including Section 504 of the Rehabilitation Act of 1973, which prohibits discrimination against individuals with disabilities.
Participating schools must ensure that education—including e-learning—is accessible to all students. If schools do not comply, they could face discrimination complaints. A complaint of discrimination can be filed by anyone who believes that an education institution that receives Federal financial assistance has discriminated against someone on the basis of race, color, national origin, sex, disability, or age. The person or organization filing the complaint need not be a victim of the alleged discrimination, but may complain on behalf of another person or group.[2] Non-compliance also leaves schools open to the risk of legal action, with aggrieved students entitled to compensatory damages, attorney fees and other costs.
This blog outlines what private schools need to know about digital accessibility before applying for  - or after accepting - federal funding, and how AudioEye can help.
Help in troubled times
The Coronavirus Aid, Relief, and Economic Security (CARES) Act, signed into law on 27 March 2020, is an economic stimulus package worth $2.2 trillion created to provide emergency relief for individuals, non-profit organisations, businesses, and state and local governments.
The CARES Act allows private schools to apply for financial assistance through the U.S. Small Business Administration (SBA), including the Payment Protection Program (PPP) and Economic Injury Disaster Loans (EIDL) schemes.
These loans, which are up to 100% forgivable when used for payroll and other approved expenses, offer a lifeline in these uncertain times. But private schools considering applying for the PPP and EIDL schemes should know that they come with conditions.
Expectations and obligations
Any acceptance of an SBA loan constitutes receipt of federal financial assistance, which comes with numerous obligations. In particular, federal revenues may not be used in a discriminatory manner.
All schools (religious or not) that accept the SBA PPP and EIDL loans will now have to comply with the obligations to accommodate students and parents with disabilities under Section 504. Under Section 504 of the Rehabilitation Act of 1973, schools may not exclude qualified students from their programs if the student can, with "minor adjustments," be provided an appropriate education within the scope of the program or activity.[3] Common adjustments include giving students extended time on tests or the ability to leave the classroom for short breaks, or allowing assignments to be word-processed rather than handwritten. But how does this work when kids aren't in the classroom?
Learning at home
Distance-learning provisions must also comply with Section 504. Schools must, "to the greatest extent possible," provide students with disabilities equal access to the same educational opportunities as other children—even remotely. This means that private schools in receipt of federal financial assistance must continue to comply with the obligations of Section 504 while engaging in distance learning during the period of the loan.
E-learning for all
Complaints brought under Section 504 have become commonplace over the last few years with public schools, who have always been beholden to Section 504 and other ADA requirements (under Title II), have found themselves scrambling to resolve issues of accessibility as the Office of Civil Rights conducts investigations based on an innumerable complaints filed by individuals and disability advocacy groups. These resolution agreements serve as a helpful guide to understand what digital accessibility requirements constitute a successful digital inclusion strategy that fulfill a schools obligations under Section 504.
Technology used to support education institutions (including distance learning) must be accessible to students with disabilities, and the level of access and ease of use must be comparable to that of students without disabilities.
This includes making school websites accessible and substantially conformant with the Web Content Accessibility Guidelines (WCAG). Ensuring education institution websites take these internationally recognized guidelines into account, helps to provide a consistent and reliable user experience for a wide range if disability use cases. Adhering to these guidelines requires subject matter expertise.
Call in the experts
With educational institutions set to remain closed for the foreseeable future, more and more private schools may opt to accept federal financial assistance under the CARES Act (and other future legislations as this global crisis continues to unfold).
There has never been a more important time for private schools to address digital accessibility. And AudioEye is here to help. Get in touch to find out how we can help your school deliver distance learning that is accessible to all your students.
[1] Source: More than 9 million children lack internet access at home for online learning - https://usafacts.org/articles/internet-access-students-at-home/
[2] Source: Office of Civil Rights - https://www2.ed.gov/about/offices/list/ocr/aboutocr.html
[3] Source: Schools Accepting COVID-19 Loans Must Be Aware Of Workplace Law Consequences- https://www.fisherphillips.com/resources-alerts-schools-accepting-covid-19-loans-must-be
Subscribe to our blog for the latest stories about accessibility and AudioEye