Back to Blog
Title II of the ADA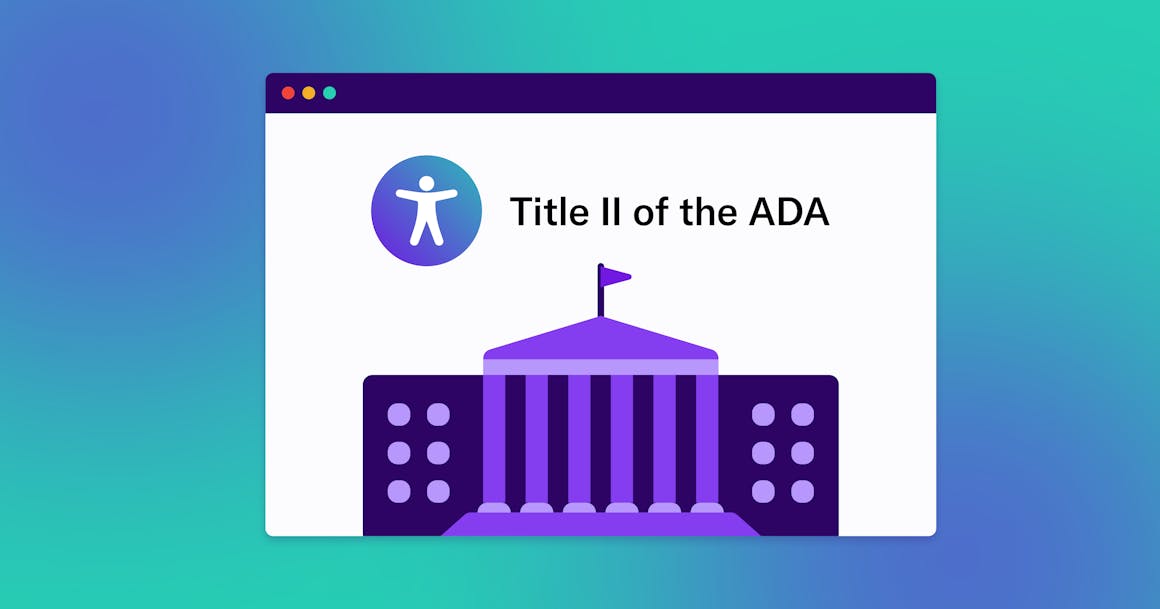 Summary: The American with Disabilities Act (ADA) was enacted by President George H.W. Bush in 1990. Its purpose was to break down barriers for people with disabilities faced on a daily basis. While Title I prohibits employers to discriminate against a person with a disability, Title II of the ADA requires public entities be accessible to people with disabilities.
Who Must Comply with Title II:
All public entities must comply with Title II of the Americans with Disabilities Act. Each state and local government's services, activities, and programs that are provided to the public must be accessible. Services, activities, and programs are subject to Title II if provided directly or supplied through contractual work or licensing. 
Even if a state and local program is not funded by or receives financial assistance from the federal government, it must still comply with the ADA under Title II. Simply stated, EVERY state and local government program must comply. This includes schools and universities.
How to Comply with Title II:
Under Title II, public entities must not discriminate on the basis of a person's disability. If a person with a disability is denied access or limited access to services, activities, and programs, that is disability discrimination. In order to not discriminate against people with disabilities, state and local governments must remove barriers that people with disabilities may encounter when utilizing state and local government services, activities, and programs.
The words "services, activities, and programs" are far reaching. From this perspective, Title II can include anything from design and construction of buildings, to policies and procedures, and providing effective communication with citizens. Along these lines, assistive technology and access to web content are two touch points that are commonly brought up in relation to Title II in the context of falling in the category of "providing effective communication".
Non-Compliance with Title II:
The Americans with Disabilities Act is enforced by the United States Department of Justice (DOJ). Violation of Title II complaints can be filed with the United States DOJs Civil Rights Division. The Civil Rights Division will then review and investigates each complaint. If the Civil Rights Division finds evidence of violation of Title II, they will enter lawsuits and settlement agreements with the violating public entity. Anyone has the ability to file a complaint and it is not always necessary to bring action. Title II can also be enforced through private suit in Federal Courts.
Key Terms in Title II:
All terms were defined by the Americans with Disabilities Act. 
Qualified Individual with Disability: "…an individual with a disability who, with or without reasonable modifications to rules, policies, or practices, the removal of architectural, communication, or transportation barriers, or the provision of auxiliary aids and services, meets the essential eligibility requirements for the receipt of services or the participation in programs or activities provided by a public entity."
Public entity: "…any State or local government; any department, agency, special purpose district, or other instrumentality of a State or States or local government; and the National Railroad Passenger Corporation, and any commuter authority."
Sources:
Americans with Disabilities Act Title II Regulations