2022 HOLIDAY RETAIL GUIDE
Four Ways To Make Your E-Commerce Site Accessible for Every Holiday Shopper
Learn how you can reach more customers this holiday season by making your website accessible for people with disabilities.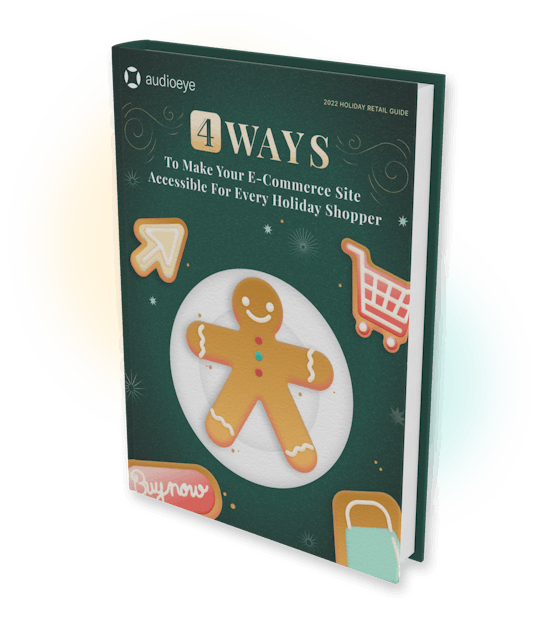 The holiday shopping season is in full swing, but there's still time to find and fix accessibility issues on your website. If you don't, it can be hard — or outright impossible — for the one in four American adults who lives with a disability to become your next customer.
In this guide, we share:
Key stats about digital accessibility for e-commerce sites.
Quick tips to help you make your product pages and emails more accessible.
Best practices for audio and video.
What the disabled community has to say about holiday shopping.