Build accessibility testing into
every workflow
Seamlessly integrate accessibility testing into your software development process and deploy changes efficiently, at scale.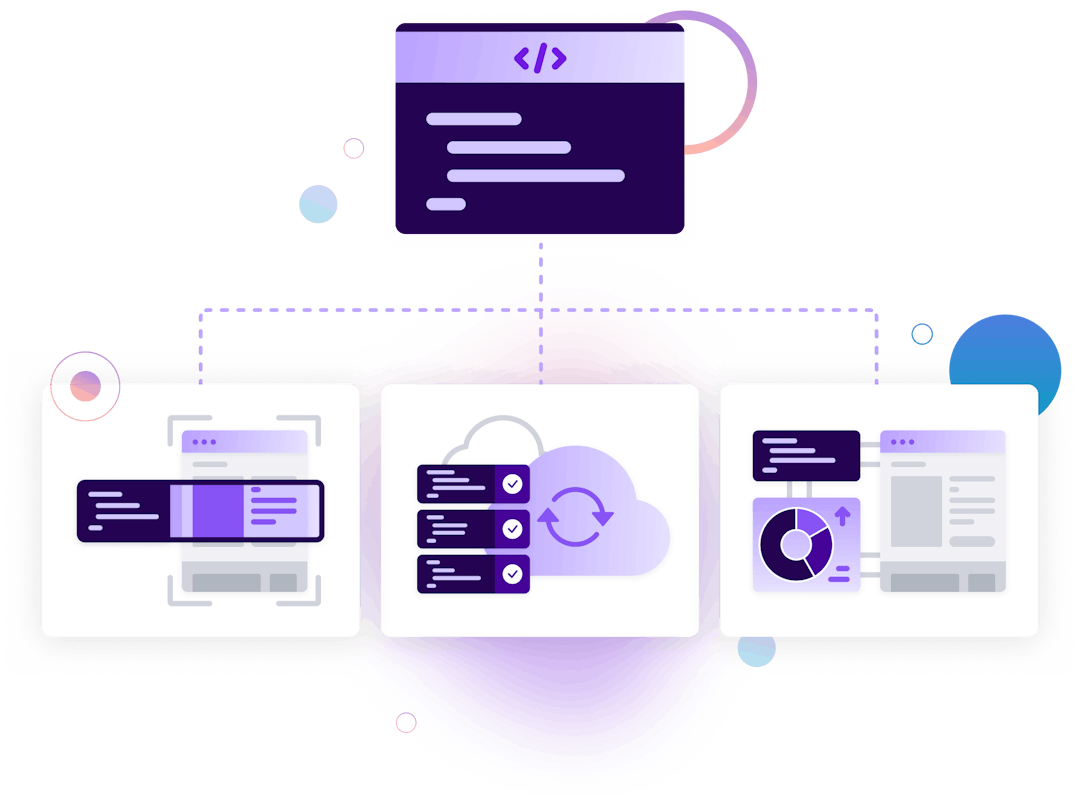 Plug into existing workflows

AudioEye fits into your continuous integration and continuous deployment (CI/CD) pipeline and current validation tests.

Drive better decisions

Help your developers focus on high-impact work by using audits and reports to identify the most pressing accessibility issues.

Build a unified view

Keep track of tasks by connecting our software development lifecycle (SDLC) tools to project management software like Jira.
Write once, run everywhere
Our developer tools are designed to help your team find and fix accessibility issues during development. Resolve issues at the source and build accessibility from the start.
Test

Get your test results fast, resolving accessibility issues before committing to your codebase.

Integrate

Integrate AudioEye into your CI/CD pipeline to catch issues before they impact your customers.

Monitor

Continuously monitor the overall accessibility health of your products, services, or website.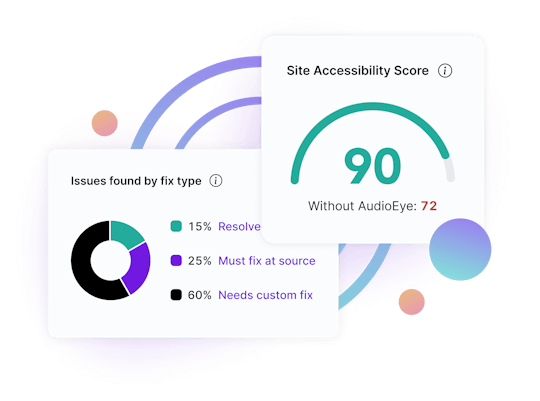 Push accessibility as far as you want by creating custom tests for your products, in addition to the 400+ test outcomes our Accessibility Page Scanner already provides.
We got your back
We know accessibility issues sometimes slip through the cracks, even when you test everything in pre-production.
That's why our Active Monitoring is the only real user monitoring technology in the industry. It runs for every visitor to continue monitoring in post-production, fixing common issues in real time while providing insights on remaining issues.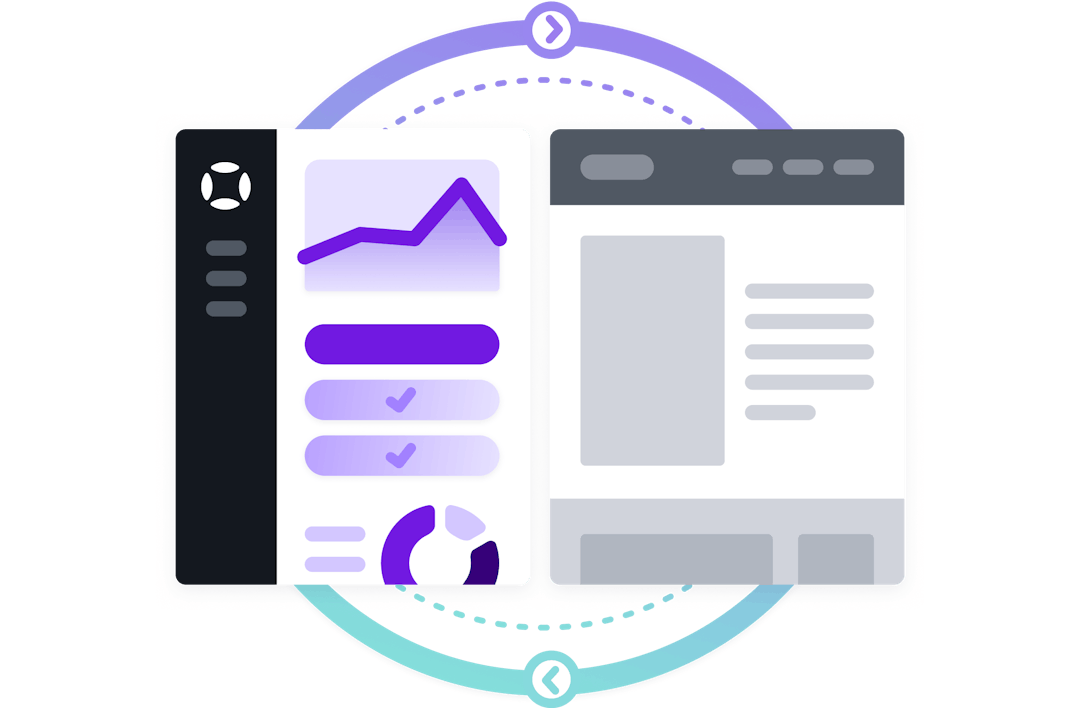 Let's build an inclusive digital future, together