Get a complete picture of your organization's accessibility needs
Deliver the highest level of accessibility by combining automated testing with manual audits from our team of certified experts and members of the disability community.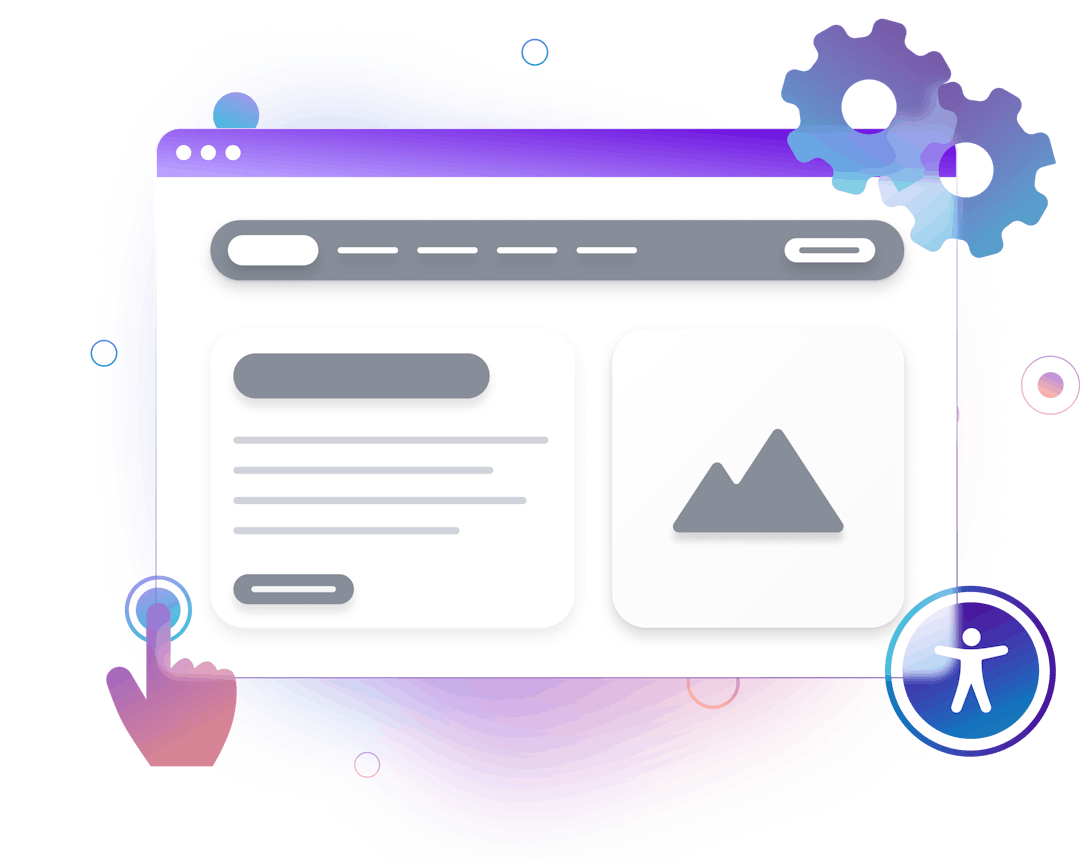 Flexibility and support, in one scalable solution
Our team can help you build a clear, actionable plan for accessibility — whether you want to fix the issues yourself or have our certified accessibility experts do it for you.
Robust testing

Only AudioEye audits content behind login screens and paywalls, helping you get visibility into critical pages and user experiences.

Detailed reports

We explain each test and result in simple terms, then compile an easy-to-share report that includes guidance on how to fix each issue.

Comprehensive support

Fix the issues yourself, or have our team write and manage custom fixes that can be implemented automatically through our platform.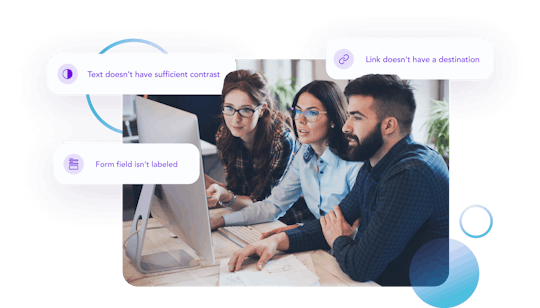 Our enterprise-grade SaaS platform gives you the tooling and flexibility to make your digital content accessible — with expert guidance when you need it.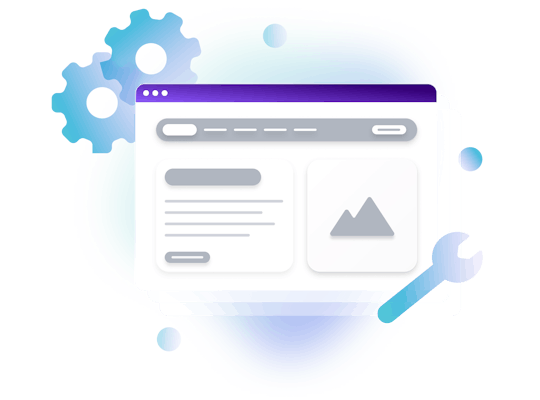 Deliver accessibility at scale by auditing your most-used page templates, then applying custom fixes across multiple pages or sites at once.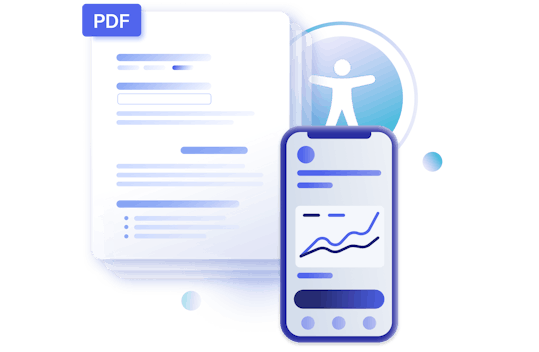 How Expert Audits work
While other solutions provide a snapshot of your digital content's accessibility, only AudioEye provides a comprehensive summary of your most critical pages and user experiences.
We prioritize the most-used pages and user flows across your digital content, including content behind login screens or paywalls.

Our team of certified experts and user testers audit your content using a variety of assistive technologies and browsers for compatibility.

Once your audit is complete, we share a report that includes a breakdown of each test, result, and recommended fix for your developers.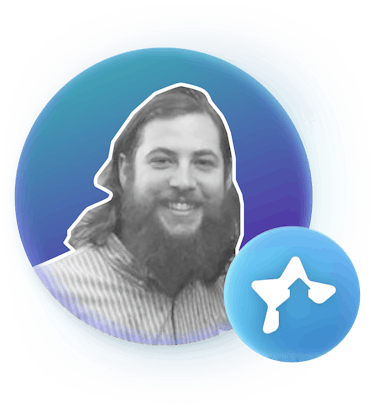 AudioEye can remediate many issues automatically and has a human element for problems that cannot be resolved with automation. That human element is what sets AudioEye apart from its competitors."
Developer at SchoolPointe Inc.
Deliver an inclusive experience to every potential customer
Frequently Asked Questions
Have more questions? Feel free to hit us up on our chat—we'd love to help you out!