WEB ACCESSIBILITY CONSULTANTS
Uncover More Accessibility Issues With Expert Audits
Learn how expert audits from AudioEye's team of web accessibility consultants can help make your website ADA and WCAG compliant.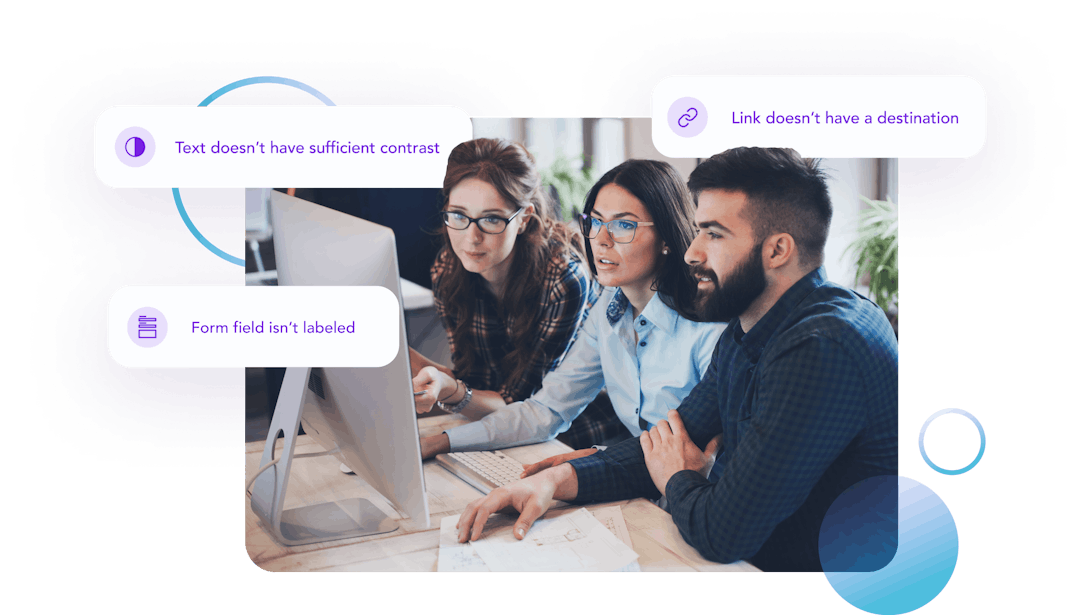 Take Control of Your Web Accessibility with AudioEye
Automated scans can identify many common accessibility issues, but some WCAG criteria cannot be reliably tested with automation alone. That's why we offer accessibility consulting services to help fill those gaps, providing you with a comprehensive view of your site's accessibility.
What Can Automated Tools Not Test?
What Can Automated Tools Not Test?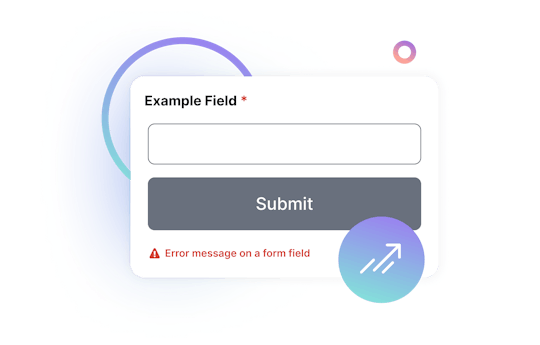 Automated tools cannot detect accessibility issues on page elements that are triggered by user inputs, such as error messages on input fields.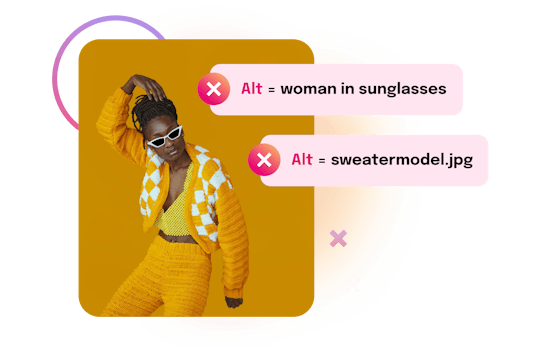 Automated tools can scan for the presence of image alternative text or link descriptions — but they can't always tell if these elements are accurate or descriptive enough.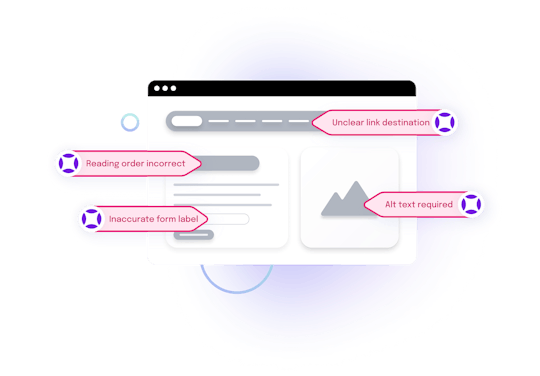 Only human testers can identify certain usability issues, such as improper reading order or keyboard accessibility issues that prevent keyboard-only users from browsing a site.
How Does Web Accessibility Consulting Work?
At AudioEye, our automated technology can find up to 70% of common accessibility issues — and automatically fix about two-thirds of them. However, we also recognize that automation alone cannot guarantee an accessible browsing experience — or ADA and WCAG compliance.
For issues that require human insight and expertise, we have certified accessibility testers and assistive technology users audit your most important pages and page templates — focusing on the WCAG 2.1 and WCAG 2.2 criteria that cannot be tested with automation alone.
We prioritize the most-used pages and user flows across your digital content, including content behind login screens or paywalls.

Our team of certified experts and user testers audit your content using a variety of assistive technologies and browsers for compatibility.

Once your audit is complete, we share a report that includes a breakdown of each test, result, and recommended fix for your developers.
Frequently Asked Questions
Have more questions? Feel free to hit us up on our chat—we'd love to help you out!