Back to blog
A Brief History of Digital Accessibility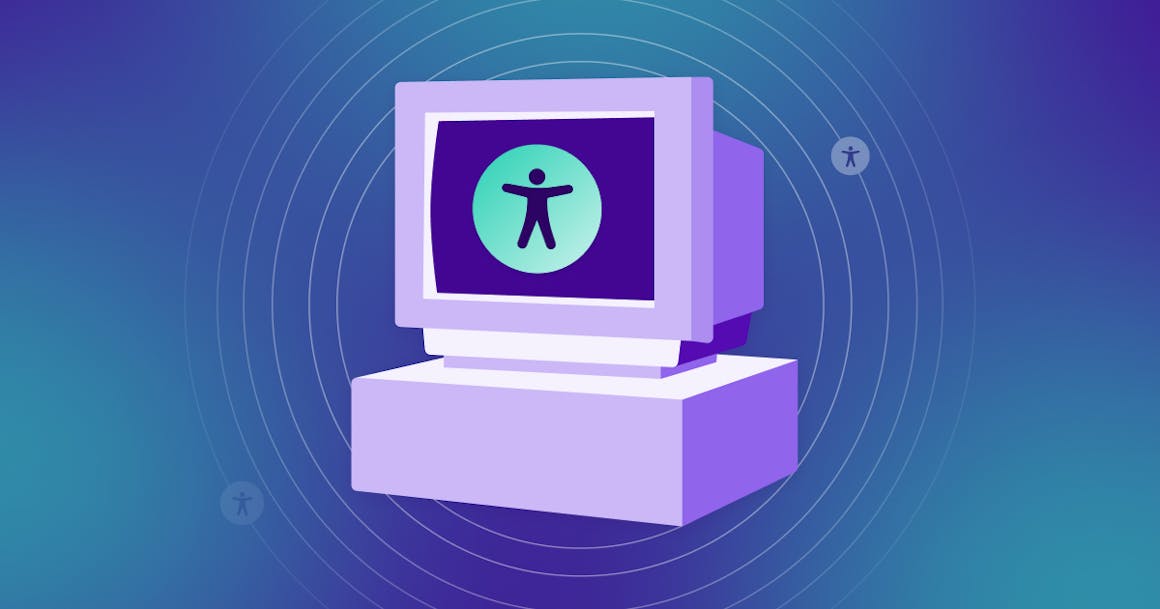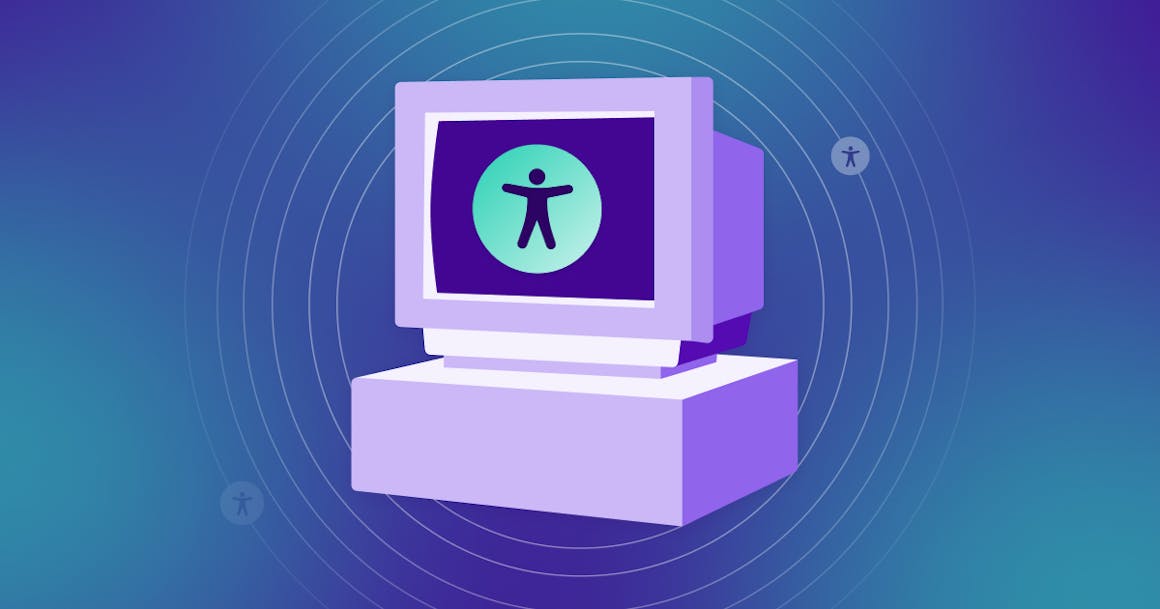 Learn about key technologies and legislation that are helping make the internet more accessible for people with disabilities.
Access to the internet is more important than ever. Just about everything we do – work, entertainment, research, shopping, news, communication, and more – is often done online. 
Yet, developing and finding web and mobile applications that are accessible to everyone, regardless of ability, is still a challenge. According to WebAIM's 2022 report on the accessibility of the top 1,000,000 home pages, only about 3% of the internet is accessible to people with disabilities. 
Meanwhile, the UN estimates 15% of the world's population of 7 billion people have a disability and the CDC estimates 26% of Americans have at least one form of disability. 
So, how has digital accessibility evolved over the years to provide people with disabilities better access? That's what we'll look at today, along with details of some of the most important legislation.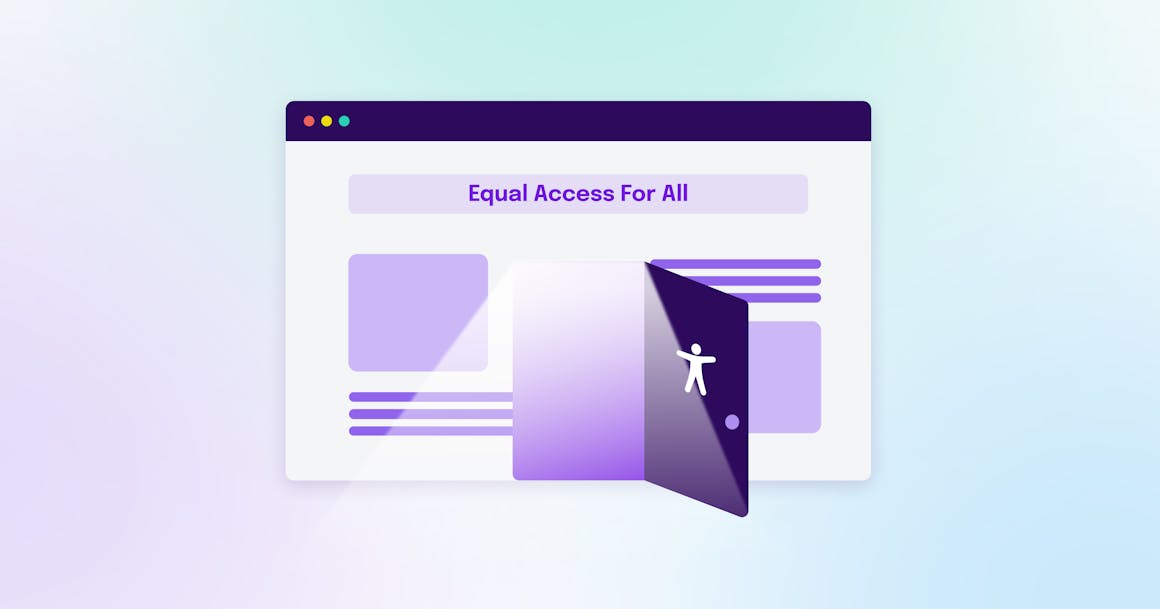 What Is Digital Accessibility?
Digital or web accessibility is the inclusive practice of making websites, digital tools, and technologies accessible and usable for people with disabilities. When digital accessibility is achieved, it means people with disabilities can successfully perceive, understand, navigate, interact with, and contribute to the online world.
Do you have a website in mind that you'd like to make more accessible? Start by uncovering accessibility issues by checking it for accessibility.
Considering Digital Accessibility for Clients and Staff
Much of digital accessibility happens when website creators and owners consciously think about all the ways people will be using their website (speech-to-text, screen readers and other assistive technology, etc.) Over the years, various laws and initiatives have been developed to ensure that everyone has equal access to the internet.
This means ensuring that the web is accessible to users with different types of impairment, including:
Auditory 
Cognitive/intellectual
Neurological (including neurodiverse, epilepsy, etc.)
Physical
Speech
Visual
Whether you're learning about digital accessibility for the first time or are a total pro, here's a timeline of key events for a perspective and context on how far we've come and how far we still have to go.
A Timeline of Digital Accessibility 
The Rehabilitation Act of 1973
This federal law prohibits discrimination against web or device users with disabilities by individuals or organizations with ties to the federal government. This includes federal agencies, contractors, and/or programs receiving federal funds. Though narrower in scope, the Rehabilitation Act is considered by many to be a predecessor to the American with Disabilities Act. 
1990 – Americans with Disabilities Act 
One of the best-known pieces of legislation covering people with disabilities is the Americans with Disabilities Act (ADA), which was signed into law on July 26, 1990. Considered to be one of the most wide-sweeping civil rights laws, the ADA prohibits discrimination against individuals with disabilities. The law was modeled partially after its predecessor, the Rehabilitation Act of 1973, as well as the Civil Rights Act of 1964.
ADA legislation covers: 
Equal rights to employment opportunities
Public accommodations, such as equal access to purchase goods and services, etc. 
The right to participate in local and state government programs/services
Telecommunications
Transportation
1995 – Accessibility Is Built Into A Microsoft Operating System
Microsoft Windows 95 operating system (OS) was the first time a Windows system was pre-loaded with digital accessibility features versus having it available only as an add-on. These features made it possible for many with disabilities to access Microsoft computer systems, right out of the box, for the first time. Some early web accessibility features of Windows 95 included: Sticky keys, FilterKeys, ToggleKeys, Mouse Keys, etc.
Shortly after, other accessibility features, such as text-to-speech, arrived in the OS.
1998 – Section 508 Is Amended
In 1998, Section 508 of the US Rehabilitation Act of 1973 was expanded to require that all federal agencies make their websites accessible to people with disabilities.
By law, all federal employees with disabilities must have use of accessible computers, phones, and other accessible equipment or media. Also, all members of the public with a disability, who require the use of federal agency websites or are seeking employment with agencies, must be able to access the same information as everyone else. 
Please note that this law is different from Section 501, which covers workplace barriers or reasonable accommodation for people with disabilities. 
1999 – WCAG 1.0
The Web Content Accessibility Guidelines (WCAG) are a set of international standards or recommendations. The WCAG framework is commonly used to help ensure web content accessibility and compliance with the ADA. It also gives recommendations on effectively implementing accessible web design to help users who rely on assistive technologies, such as screen readers, to read, understand, and interact with content. WCAG is published by the World Wide Web Consortium (W3C.) W3C is responsible for setting international standards for the internet.
What are WCAG conformance levels?
WCAG success criteria are categorized into three levels of potential conformance:
WCAG Level A: The minimum level of conformance, Level A contains basic success criteria for removing serious accessibility barriers that affect a wide range of users.
WCAG Level AA: Level AA removes additional barriers and establishes a level of accessibility that works for most devices and assistive technologies, such as screen readers.
WCAG Level AAA: The highest level of conformance, Level AAA contains additional success criteria to establish the highest possible level of accessibility.
2000 – Microsoft Windows Offers Text-To-Speech 
In its Windows 2000 release, Microsoft added Narrator, a text-to-speech function for people with visual impairments. Today, Narrator is included in every copy of Windows software, meaning anyone can access a text-to-speech program without installing additional software. Windows 2000 is considered by some to be the first Microsoft operating system with accessibility for the blind already built in. Today's text-to-speech (TTS) converts normal text into speech.
Virtual Keyboard, Another First
The software release also included the system's first virtual keyboard, an on-screen visualization of a keyboard that allows users to press its keys using a mouse or joystick. 
The OS also included Magnifier, Toggle Keys, and other accessibility features (some of which had been previously released.)
2005 – VoiceOver Is Released for Apple Products
In 2005, Apple released VoiceOver, a built-in screen reader. The feature was first rolled out with MAC OS X10.4 to help blind users and those with vision impairments. Individuals using this feature can access MAC or iOS devices using spoken commands or description, as well as a keyboard. Currently, the feature is a part of all of Apple's product lines, including those running on MAC OS, iOS, watchOS, tvOS, and iPod systems.
What is POUR?
WCAG 2.0 is used as a benchmark for many ADA-related legal cases. WCAG 2.0 suggestions help web designers and organizations ensure web content is not only accessible, but also compliant with accessibility legislation. Among their suggestions to achieve this is the use of POUR, an acronym for a set of principles designed to help organizations structure websites in a more accessible manner.
This criteria states that digital content should be: 
Perceivable: Information and user interface (UI) components must be presentable and perceivable to all users. Nothing should be "invisible" to any of their senses. For example, text alternatives must be provided for any non-text content, and content must be made easier for users to see and hear.
Operable: Web or device interface and navigation, such as controls, buttons, etc., should be operable in a variety of ways to make sure people with different abilities can use them. For example, making all functionality on a keyboard accessible and providing enough time for users to read and use content.
Understandable: Content and user interface should be easy to understand by all.
Robust: Content must be robust enough that it can remain accessible, even as technologies and user agents evolve. Websites should be compatible with current and future user agents, such as browsers and assistive technologies like readers.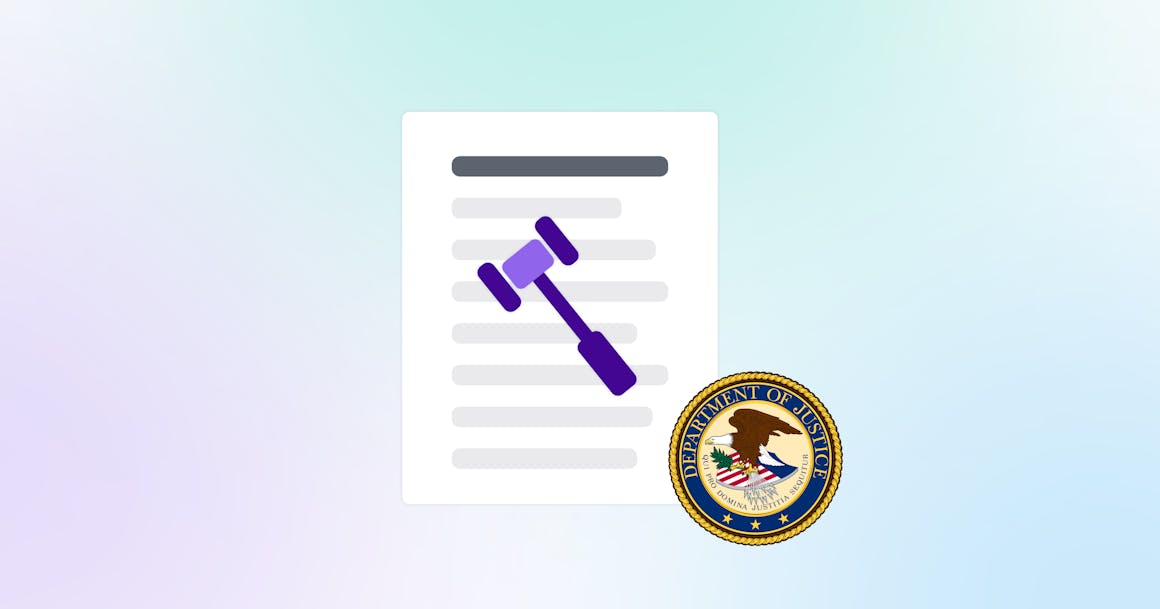 2022 – The Justice Department Issues New Guidance on Web Accessibility 
On March 18, 2022 the Department of Justice (DOJ) released new guidance on web accessibility. In this guidance, the DOJ reaffirmed that the Americans with Disabilities Act applies to websites and businesses "open to the public" are required to make their websites accessible to people with disabilities. 
The new guidance reminds us that under the law, in our increasingly digital world, access to online content and properties is no different from access to a physical location.
Digital Accessibility Requires Work and Diligence
If there's one thing clear from looking at the timeline of digital accessibility, it's that ensuring equal access is an ongoing effort and we still have gaps that need to be filled. 
To learn more about the state of digital accessibility and what it would take to close the accessibility gap, check out AudioEye's Building for Digital Accessibility at Scale report.
Ready to test your website for accessibility?
Scan your website now.