Back to blog
What to Know About WCAG 2.2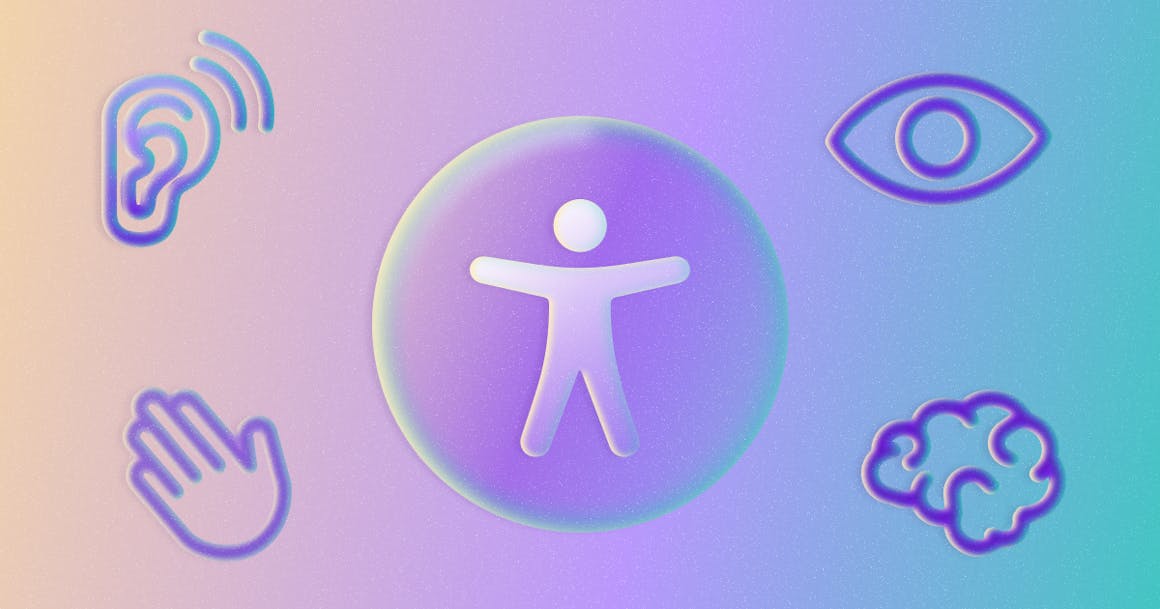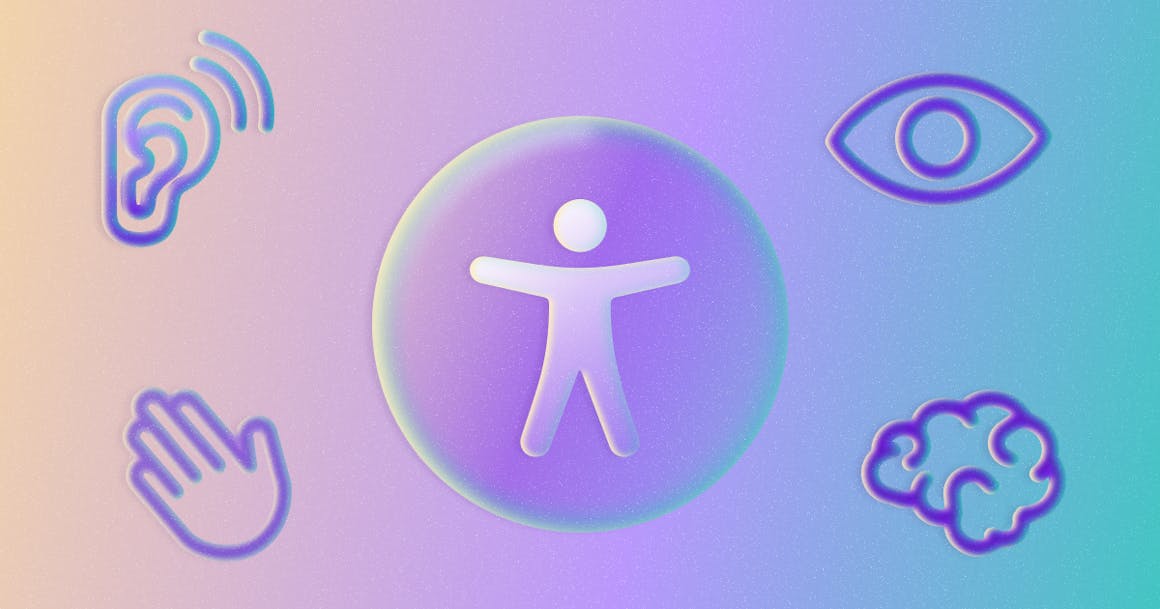 The Web Content Guidelines (WCAG) provide guidance for making inclusive, accessible websites. Here's how WCAG 2.2 will further that mission.
To build an accessible website, you'll need to follow the established standards of digital accessibility. For most websites, that means meeting the Level A and AA success criteria of the Web Content Accessibility Guidelines (WCAG). 
Published by the World Wide Web Consortium (W3C), WCAG contains recommendations for removing barriers that affect people with disabilities. The Justice Department has identified WCAG Level AA as a reasonable standard for digital compliance with the Americans with Disabilities Act (ADA), and many international accessibility laws use WCAG as a framework. 
Put simply, following WCAG will improve compliance and help your website reach a much wider audience. You can also use WCAG to set clear goals for making accessibility improvements and establishing an ongoing testing strategy.
Currently, the W3C recommends following WCAG 2.1. That will change in the near future, when WCAG 2.2 is released. In this post, we take a look at the draft WCAG 2.2 (which has been publicly shared for feedback) and compare it to the current version of WCAG.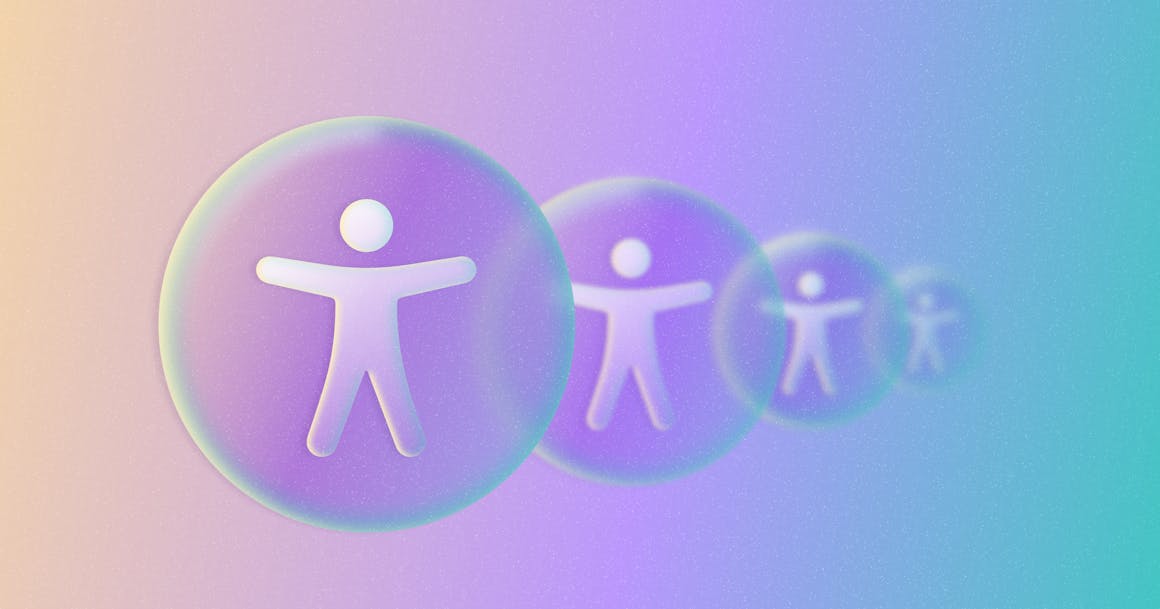 What Is WCAG 2.2?
WCAG is an international standard for digital accessibility, and it is regularly updated as digital experiences evolve and become more sophisticated. Each update undergoes rigorous reviews and numerous rounds of revisions, and the W3C seeks feedback from the public as part of that process. 
The W3C published WCAG 1.0 on May 5, 1999. Since then, the organization has announced three new versions: 
WCAG 2.0 - Released on December 11, 2008, this version introduced four principles of accessibility and 61 success criteria to provide guidance for new types of web content.
WCAG 2.1 - Released on June 5, 2018, WCAG 2.1 added 17 new success criteria for accommodating a greater range of disabilities and improving experiences on mobile devices.
WCAG 2.2 - Currently a working draft, WCAG 2.2 is expected to add 9 new success criteria.
Another version of the guidelines, WCAG 3.0, may introduce more significant changes including a new conformance system. However, WCAG 3.0 is a work in progress and is not currently scheduled for release for at least a couple of years. 
Each version of WCAG categorizes success criteria into three levels of potential conformance:
WCAG Level A: The minimum level of conformance, Level A contains basic success criteria for removing serious accessibility barriers that affect a wide range of users.
WCAG Level AA: Level AA removes additional barriers and establishes a level of accessibility that works for most devices and assistive technologies, such as screen readers. To claim AA you must meet Level A and AA success criteria.
WCAG Level AAA: The most strict level of conformance, Level AAA contains additional success criteria to establish the highest possible level of accessibility. Claiming conformance to Level AAA means your site meets all WCAG success criteria.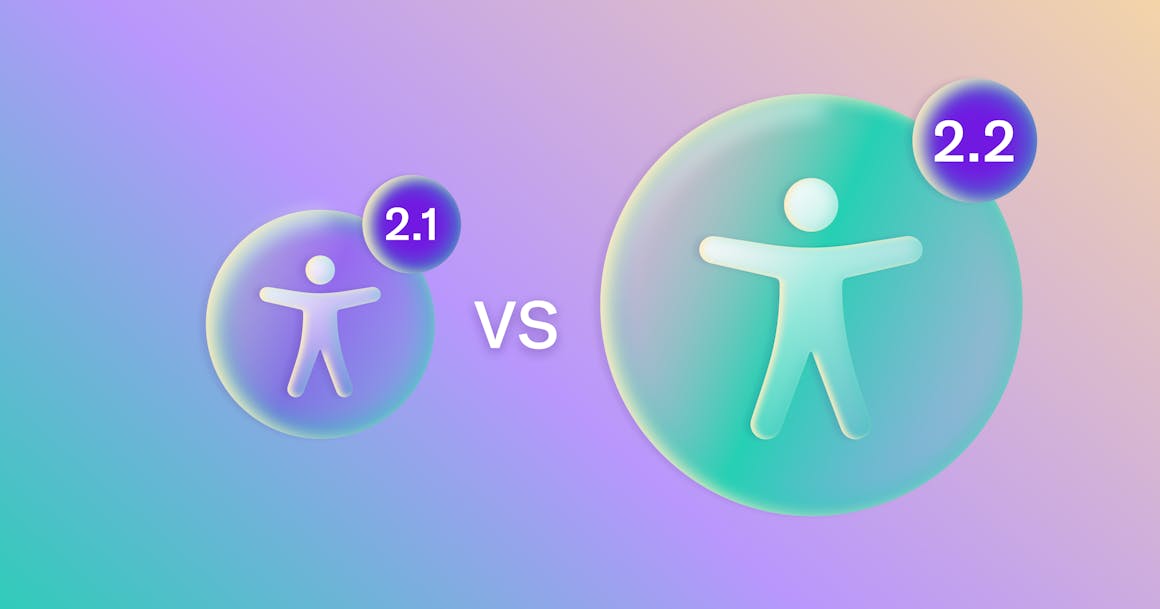 Understanding the Difference Between WCAG 2.2 and 2.1
It's important to note that WCAG 2.2 does not deprecate earlier versions of the guidelines. In other words, every success criterion from WCAG 2.1 will appear with the same wording in WCAG 2.2 — just as every success criterion from WCAG 2.0 appeared in WCAG 2.1. 
Because WCAG 2.2 is a working draft, it may change significantly before it becomes an official recommendation. The current draft includes nine new success criteria:
2.4.11 Focus Appearance (Minimum) (Level AA)
2.4.12 Focus Appearance (Enhanced) (Level AAA)
2.4.13 Page Break Navigation (Level A)
2.5.7 Dragging Movements (Level AA)
2.5.8 Target Size (Minimum) (Level AA)
3.2.6 Consistent Help (Level A)
3.2.7 Visible Controls (Level AA)
3.3.7 Accessible Authentication (Level A)
3.3.8 Redundant Entry (Level A)
An Example of a New Requirement in WCAG 2.2
The new success criteria are intended to accommodate a greater variety of assistive technologies and to follow the four guiding principles of WCAG: Content should be perceivable, operable, understandable, and robust. 
Some people with cognitive disabilities may have difficulty memorizing login credentials. When websites restrict users from copying and pasting their credentials — or prevent password managers from entering credentials automatically — they create barriers for these users. 
By establishing a new requirement for user authentication, WCAG 2.2 seeks to address (and remove) this barrier.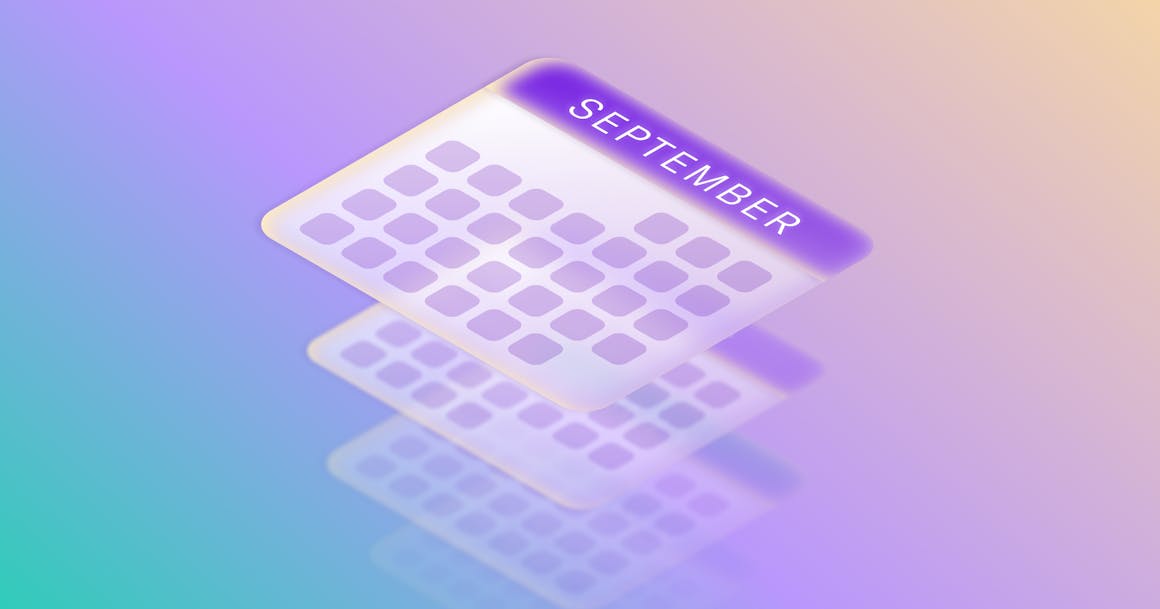 When Will WCAG 2.2 Be Released?
WCAG 2.2 has been a working draft since February 2, 2020, and over the past two years, the document has changed considerably. The final version of the document is widely expected to include all nine criteria listed above, but wording may change prior to official publication. The W3C plans on publishing WCAG 2.2 in by the end of  2022.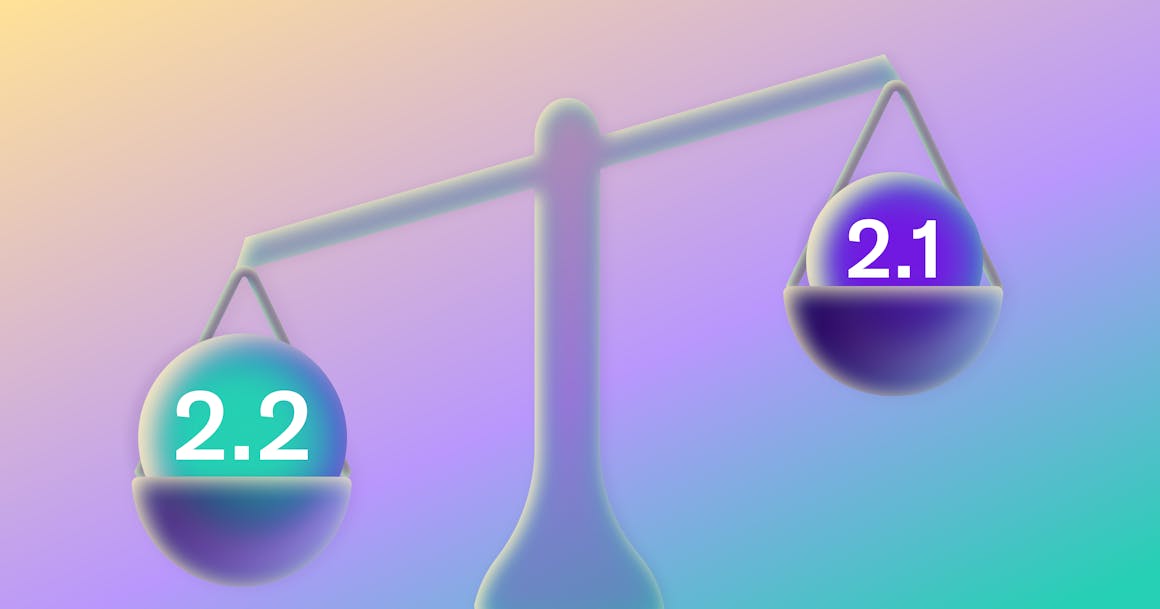 Which WCAG Version Should You Follow? 
At AudioEye, we regularly update and refine our suite of accessibility tools, and we're preparing for the final release WCAG 2.2. However, we recommend following the W3C's published guidance. 
Currently, that means testing your content against WCAG 2.1 Level AA. These guidelines address many of the most frustrating barriers that affect people with disabilities, including:
Missing image alternative text (also called alt text or alt tags), which impacts people who cannot perceive content visually.
Missing video captions and transcripts, which may impact people with hearing disabilities and neurocognitive conditions.
Missing subheadings and title tags, which can make browsing more difficult for people who use screen readers.
"Keyboard traps," which may make content unusable for people who don't use a mouse to navigate web content.
Remember, if your website currently conforms with WCAG 2.1, you're in great shape to conform with WCAG 2.2.
The First Step to WCAG Conformance: Test Your Content.
AudioEye can identify many of the most crucial WCAG 2.1 Level AA conformance issues and resolve them automatically, improving experiences for users with disabilities (and improving compliance with the ADA and other non-discrimination laws). Through active monitoring, we provide a real-time assessment of your website's accessibility, along with guidance for fixing issues that cannot be resolved with software alone. 
Custom plans are also available with manual audits and remediations, advanced legal support, and training. All plans include access to certified accessibility experts who can help you build a long-term approach for compliance.
Get started by testing your content with our Website Accessibility Checker or learn more about the importance of WCAG compliance.
Ready to test your website for accessibility?
Scan your website now.