Back to Blog
What Is Image Alt Text, and Why Does It Matter for Accessibility?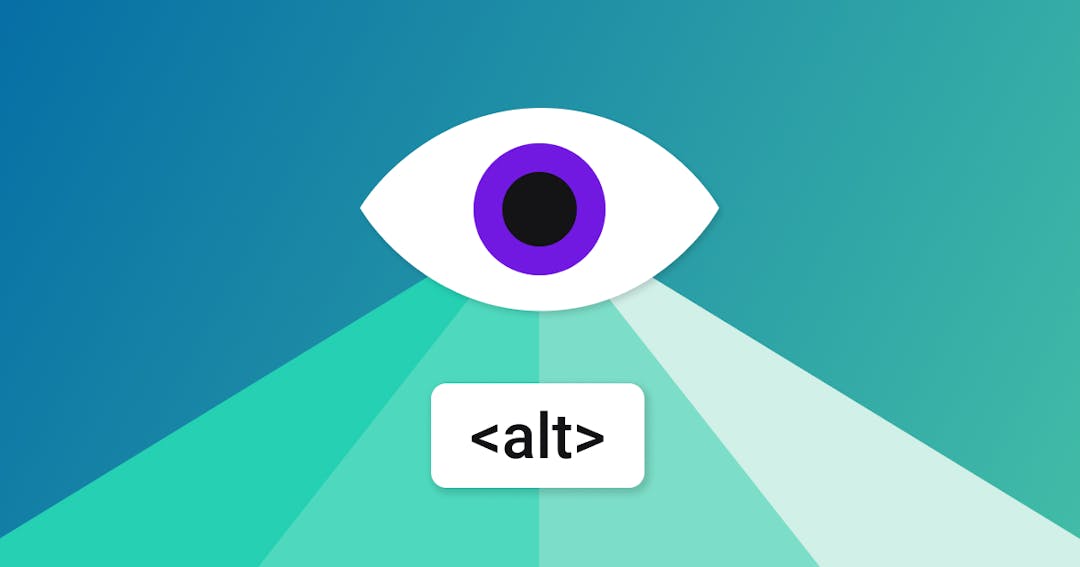 Summary: Alt text is an HTML code tag that is crucial for accessibility. Here's what you need to know about alt text and why it matters for your website.
Online imagery and accessibility 
Customer experience on digital channels is at the top of the agenda for organizations in every sector. Photographs, illustrations and other visual aspects play a key role in how a business communicates online. Using images helps create a captivating and high-quality experience for visitors.
Enabling a frictionless digital interface is also crucial for visitors with disabilities, who make up a significant proportion of global web users. Accessible online design is especially important for people with vision impairment: In the U.S. alone, 12 million people over the age of 40 have some form of vision disability, including one million people who are registered blind. 
Many of those with vision impairment rely on screen readers to access and engage with online content and services. These assistive technologies use either braille displays or synthetic speech to read the content of web pages aloud, empowering people with disabilities to navigate the online world without using a visual display. And to ensure that these experiences are as rich, intuitive, and seamless as possible, it is vital for businesses with images on their websites to use alt text correctly.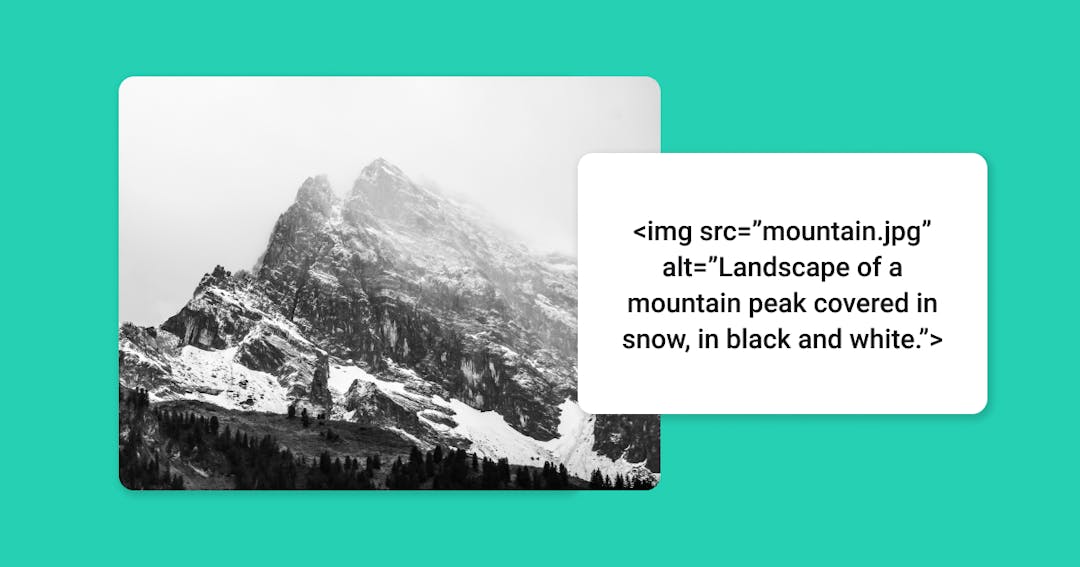 Why alt text matters 
But what is image alternative text, and why does it matter for online accessibility? Simply put, alt text is a description of an image, delivered in an HTML format that the visitor's assistive technology can understand. While alt text can be confused with captions, the two are very different components. Alt text is typically invisible to sighted users, while captions are displayed directly in the web browser. Alt text and captions are also distinct types of content: Alt text is a short description of an image, while captions often contain additional information about an image, which might include meta content such as copyright information. 
Although best practices for web design have matured significantly even in the past five years, the experience for visitors using screen readers remains an often-neglected part of the development process. That's an important situation to remedy, because incorrect or inadequate use of alt text can turn a website that's slick and seamless for sighted users into an impossible challenge for visitors using assistive technologies. To deliver a digital experience that's accessible to all, it's vital to ensure you get alt text right on your website. 
Exploring best practices 
So what are some best practices for writing good alt text? Right out of the gate, make sure your alt text doesn't include phrases like "image of" or "photo of." Your visitor's screen reader will know from the preceding HTML tag to announce the alt text as an image — so including this content in the alt text will only lead to repetition and disrupt the user journey. 
It is also important to be as descriptive as possible while paying careful attention to the context the image sits in. Alt text such as "golden retriever puppies" might be an OK description of a photo on a veterinary clinic homepage, but adding more detail can truly bring the experience to life. For example, if the rest of the page is advertising specific services targeting dog owners, a better use of alt text might be: "Cute golden retriever puppies getting their first vaccinations." 
While concise and accurate alt text is one of the keys to delivering a high-quality experience for vision-impaired users, sometimes deciding what to leave out is just as important as what to include. The goal is to provide a functional and enjoyable interface for every visitor, not an experience that is identical in every detail. For example, if the design of your pages relies heavily on abstract visual elements, there's no need to give every gradient tile or color block the alt text treatment — just focus on the content that counts. 
It is vital that any user or potential user of your website understand its purpose and be able to make use of its resources. Everyone must be empowered to experience your site the way it was intended, both in form and function. Ensuring that your alt text is not only thorough but engaging will go a long way toward furthering user experience and accessibility. 
Take the next steps: Learn more about image accessibility and find out how to avoid other types of accessibility mistakes. 
Start Your Free Trial
Check to see if your site is accessibility and try out AudioEye's unique hybrid solution.