Back to blog
How Screen Readers Make Digital Content Accessible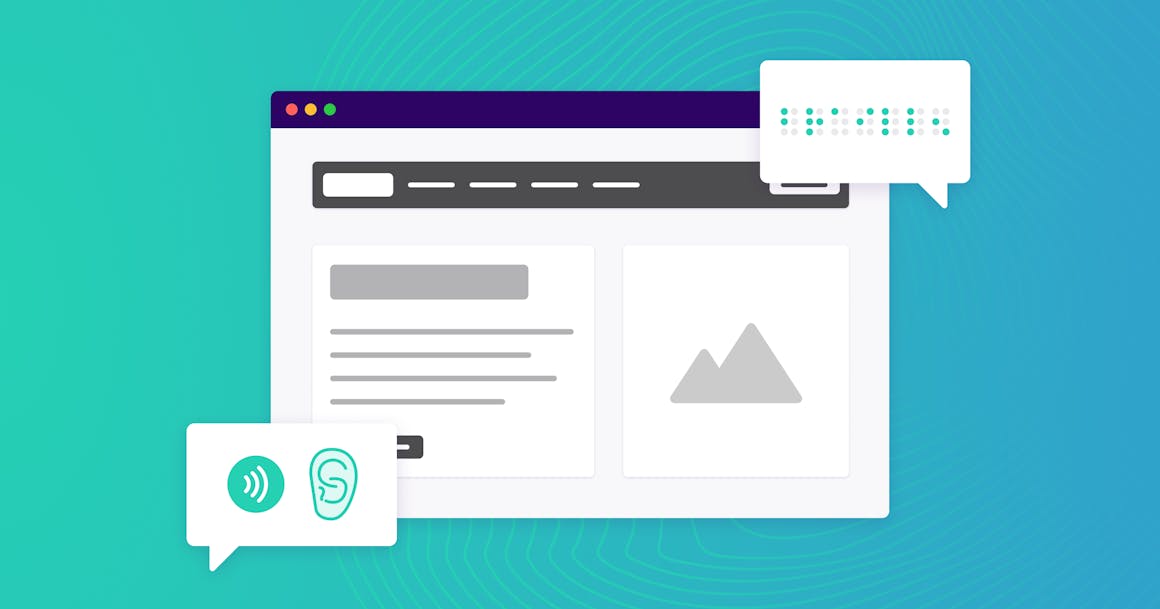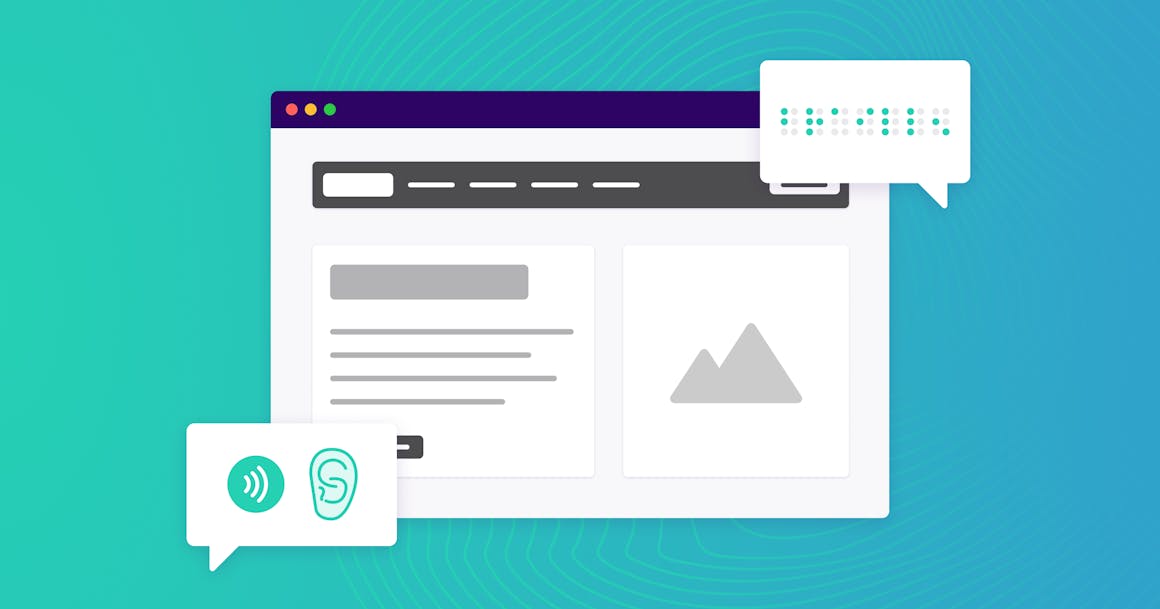 Screen readers help people who can't see screens access information on computers and phones. The technology reads the screen aloud or converts it to Braille. When creating a website or other digital content, you should keep screen reader users in mind. For beginners, here is everything you need to know about screen readers.
What is a screen reader? Screen readers have been around nearly as long as the World Wide Web. However, many who are new to understanding digital accessibility may not know exactly what a screen reader is or how it works.
We're here to help! Screen readers are software that enables those who cannot see the screen to access information on computers and smartphones. The technology literally reads the screen aloud or converts it to Braille. As the internet became more popular, screen readers became more sophisticated. While they were once made strictly for users who are blind or have low vision, screen readers are now also used by users who have learning disabilities or are otherwise not able to read a screen.
When creating a website or other digital content, organizations should keep screen reader users in mind, which is best achieved by adhering to (and conforming with)  Web Content Accessibility Guidelines (WCAG) 2.1 guidelines. Screen readers function best when a website is specifically created with its needs in mind, which also ensures you're creating a website that is usable by a greater number of people.
For beginners, here is everything you need to know about screen readers.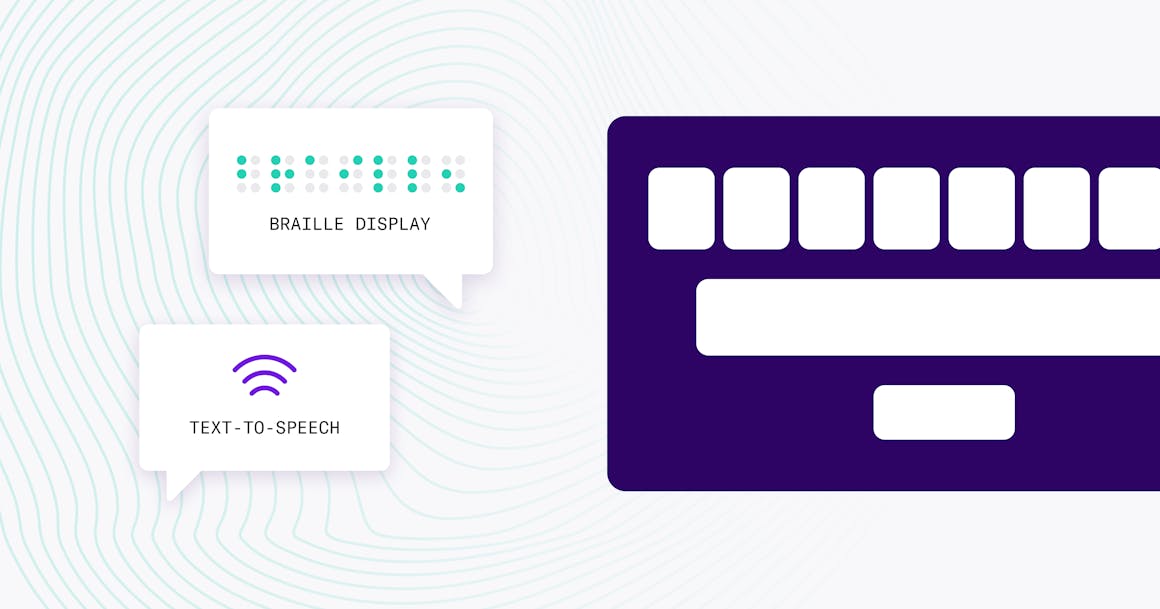 How Do Screen Readers Work?
Screen readers convert text that is displayed on a computer into a usable format for those who cannot read it. Users navigate their devices through a variety of keyboard commands and unique shortcuts. They work in one of two separate forms:
Text-to-Speech, where the words are read directly to the user, or
Braille Display, where the user can read the output through a tactile pad that translates the words into Braille.
In addition to reading text, screen readers can also translate pictures and tables to help the user make sense of every element on the page.
Screen readers can be customized based on the user's needs. For example, users may choose the verbosity settings on their device that directs how much page detail they would like to receive. Screen readers can alert the user about a  formatting change, where a graphic appears, or the beginning or end of a table. They also have the option to read punctuation out loud or ignore it.
Screen readers can also work for several languages and can switch to a different language as long as that language is encoded in the site's metadata. This includes reading in an accent as well! For example, if a website is from the United Kingdom it can be read with a British accent with the help of a vocalizer.
Screen readers can also be tailored to the user's unique needs through scripting. Scripting is the ability to write programs that automate tasks in certain environments. Users can not only tailor their own device, but they can share these customizations with others, increasing accessibility for all users. Many screen readers have an active script-sharing community to help all users get the most from their device.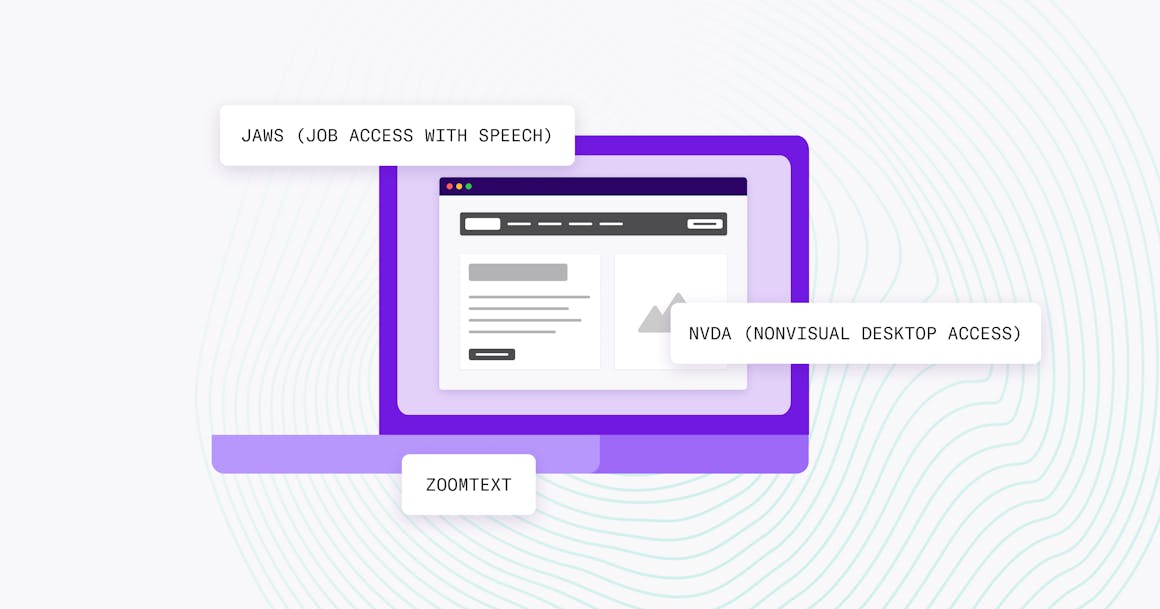 What Kinds of Screen Readers Are There?
Users today have more options when it comes to screen readers, and they can decide what screen reader works best for them based on their needs and budget. Screen readers have more capabilities than ever to allow users to navigate their computers with ease.
Typically, users decide on one type of screen reader and stick with it. Why? They are all unique in how a user navigates their digital content.  A new application would require users to learn navigation techniques all over again.
Most users initially utilized hardware that they could load onto their devices, but now many devices are built with the assistive technology included. This allows all users to access information on their computers without additional burdens. It also gives some users the ability to navigate information on their devices when they would otherwise be unable to afford it.
All Microsoft Window operating systems after the year 2000 are built with a screen reader called Microsoft Narrator. 
Apple products, macOS, iOS, and tvOS, also have a built-in feature-rich screen reader called VoiceOver. VoiceOver (Zoom) also includes the option to magnify the screen for users with low-vision. In addition to web pages and web-based content, these built-in assistive technologies enable access to native applications, programs, device settings, and the overall access required to fully interact with the device's operating system.
AI assistants also have certain screen reading capabilities and can help users navigate its features. Siri and Alexa both have the ability to "talk" with the user and help them navigate certain features, such as messages, through speech.
In addition to built-in screen readers, there are also screen readers that can be accessed online. Web pages such as WebAnywhere and Spoken Web allows users to access screen reading capabilities through an online portal.
Their simple interface allows users to navigate easily between sections and articles and allows users to hear article content in a clear manner. Although their capabilities are somewhat limited, these portals are especially useful for individuals who do not have the capability to download software onto a computer, such as a public computer.
In addition to built-in and online screen readers, users can purchase screen-reading software. Many users choose to install or purchase software because they provide more options, easier navigation and can provide compatibility to use a braille display. Here are some of the top devices and their capabilities: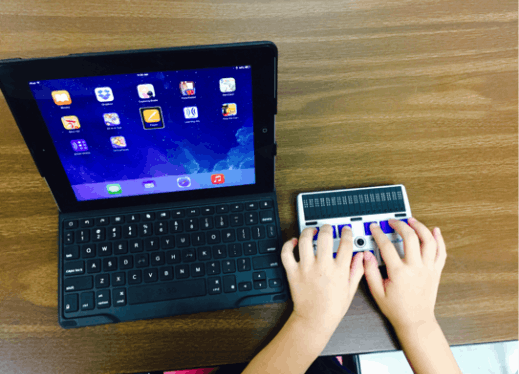 JAWS (Job Access with Speech)
JAWS is the most widely used screen reader in the world and was created in 1989. JAWS works well with Windows and makes it easy for users to operate either with text-to-speech or refreshable Braille display.
The appeal to JAWS is its ability for the user to customize just about every aspect of the software settings and user experience. From keystrokes to reading speed, JAWS uses scripting to allow users to make their system work for them. JAWS also has a large community-sharing aspect that lets users share their scripting with others.
NVDA (NonVisual Desktop Access)
Another popular software, NVDA, is a free screen reader that is compatible with Windows. It also works with both text-to-speech and Braille display. It makes navigating through websites and apps easier and helps with online tasks (i.e., banking, shopping, reserving tickets, etc.). It also is compatible with other Microsoft applications, such as Powerpoint, Word, and Excel.
ZoomText
ZoomText not only offers screen reading, but it also includes magnifying features for users with low vision. It is available in three versions: magnifier; magnifier plus reader; and magnifier with all the screen reading software. It also offers free support for any users, even those who are only using the trial version.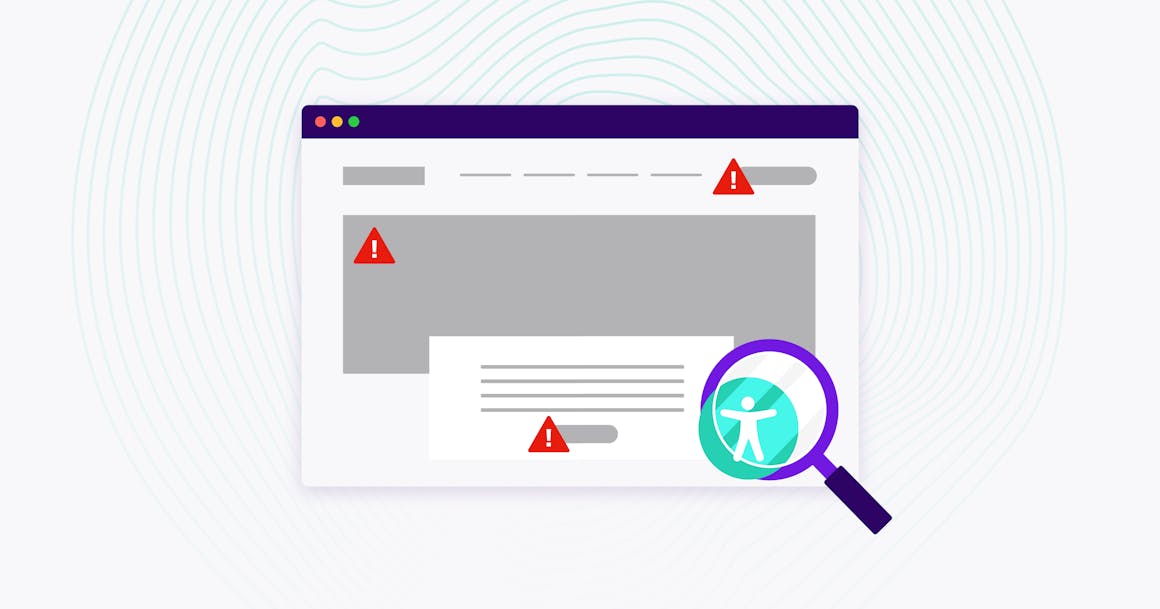 Should My Employees Learn to Use a Screen Reader?
Organizations that are new to digital accessibility may want to make sure that their website is compatible by checking it on an actual screen reader. However, it is not necessary to do so and might even be misleading. Because every screen reader is different, a website that is built only for one type of reader may be excluding all others.
In addition, sighted people may not use a screen reader in the same way that someone who is blind does. They may not realize how hard it can be to find certain parts of the page because they can simply look and click on it.
There are also more assistive technologies that must be considered when ensuring a website is accessible to anyone with a disability. If an organization only concentrates their time on how well their site can be navigated with a screen reader, they may miss out on other critical aspects of end-to-end web accessibility, such as users who use switch devices, closed captioning for persons who are deaf, or content that is understandable by persons with cognitive disabilities. 
It is best to allow web accessibility professionals to help make sure your website is barrier-free for users with disabilities. What used to take a considerable amount of time and money can now more easily be remediated with the use of automation and subject matter expertise.