Back to blog
6 Tips for Creating Accessible Videos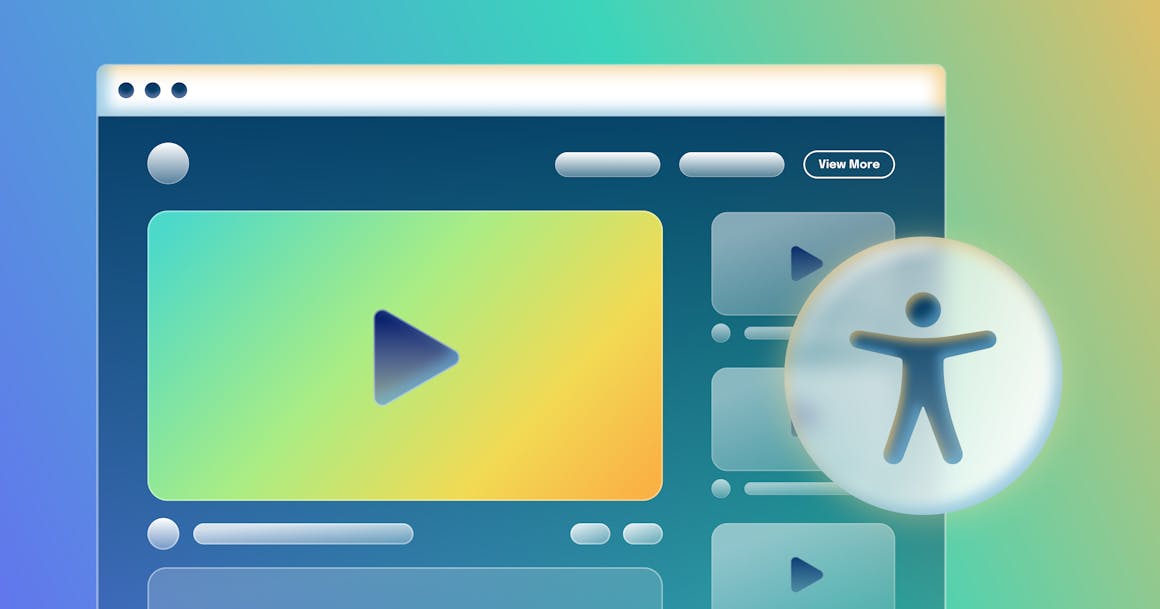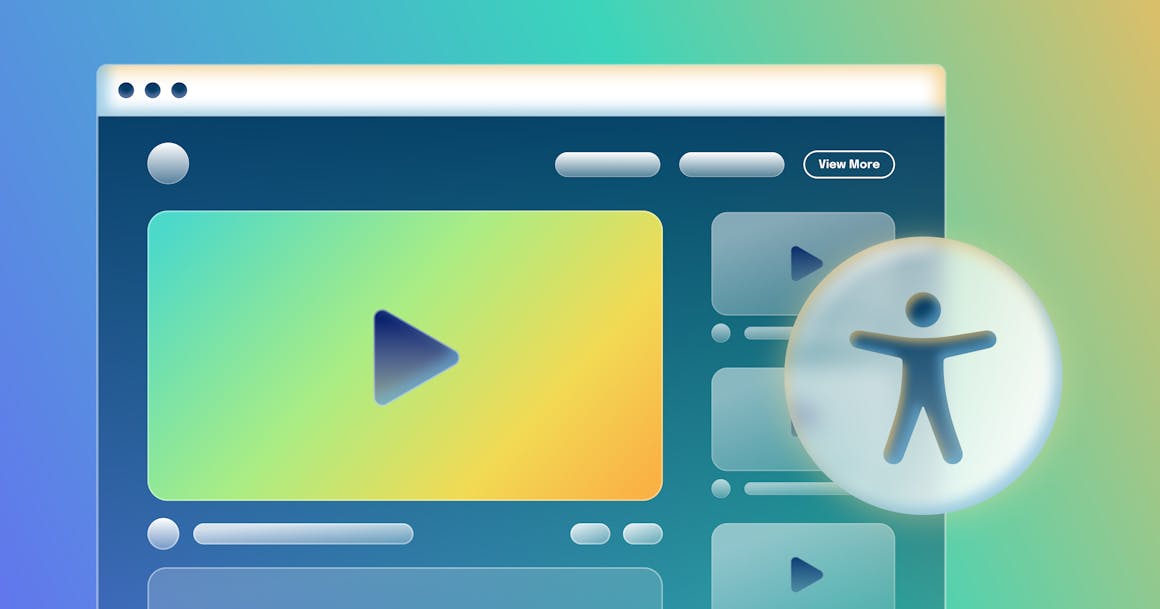 Learn how following the best practices of video accessibility can help you deliver a better experience to all users.
It's no surprise that people are consuming more video content than ever. In fact, a recent study found that the average person watches 84 minutes of video content each day — and that number is expected to keep rising.
Whether you're creating training videos, product demos, or social ads, videos can help you build brand awareness and keep people engaged. But if your multimedia content isn't accessible, you could be missing opportunities to connect with your audience.
According to a study by Johns Hopkins University researchers, about 48 million Americans have hearing loss severe enough to make communication difficult.
Another 21 million Americans have visual impairments, and 65.6 million have conditions that affect their learning or attention.
Add it up and there are more than 130 million people in the United States alone who might have a hard time understanding your videos, if they aren't created with accessibility in mind.
In this post, we share six tips that can help you make sure your videos are accessible to all users, regardless of ability: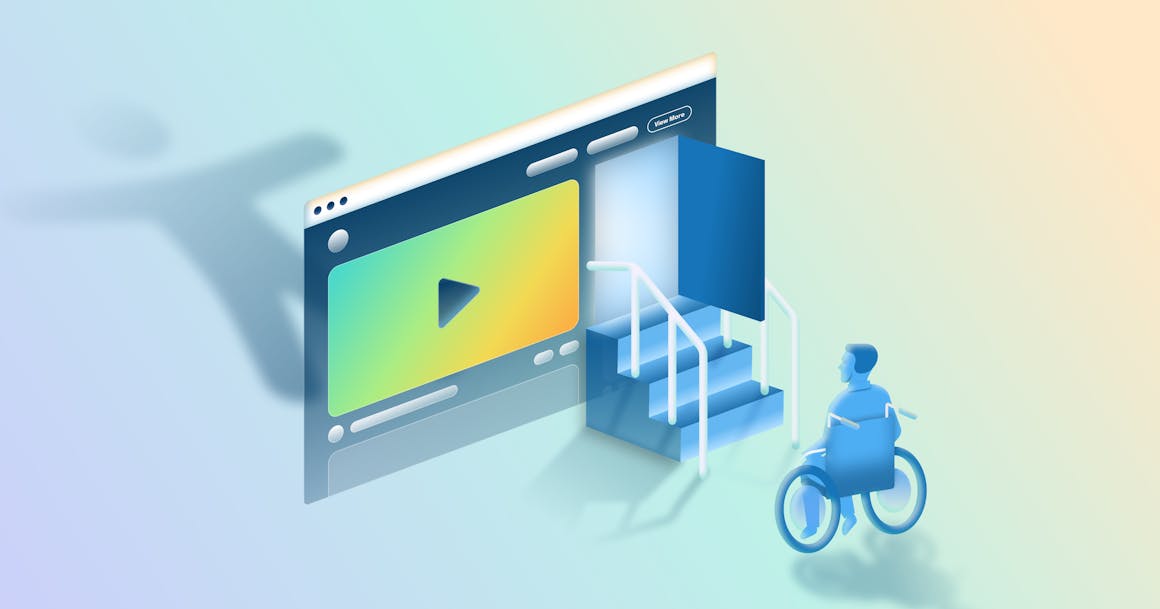 1. Provide Captions for All Multimedia Content
There's an obvious benefit to captions: They enable people with hearing disabilities to understand your video content.
But video accessibility isn't just about providing better content for Deaf users and people with hearing disabilities. Adding captions can help you improve the video experience for other audiences, including:
People with learning disabilities and neurocognitive differences that affect speech comprehension.
People who use screen readers, which output text (including captions) as audio or Braille.
People who browse the internet with their sound off.
People who are learning a new language.
WCAG Success Criterion (SC) 1.2.2 (Captions) requires captions for prerecorded multimedia (content that includes both audio and video). In addition, the DOJ issued guidance in 2022 that specifically mentioned captions as a reasonable way to improve compliance with the ADA.
2. Think About Your Audience When Writing Captions
It's not enough to simply provide captions. You also need to make sure that your captions are accurate, readable, and useful for real-life users.
Your captions should:
Include all dialogue from your video (along with important sound effects and musical cues).
Identify music and sound effects with brackets or parentheses. For example: [Beethoven's Moonlight Sonata].
Be in sync with audio and video. For example, you don't want your captions to fall behind a person speaking or an on-screen animation.
Follow other accessibility best practices, like using a large enough font size that people can easily read them.
You should also make sure that you include captions for all videos you publish, including content posted on social media.
3. Opt for Closed Captions
Whenever possible, use closed captions instead of open captions. Closed captions can be turned off. Open captions are pre-rendered, so they can't be disabled. Users cannot read open captions with screen readers or other assistive technologies (AT).
You should use closed captions unless you have no other option — for example, if you're publishing video on a social platform that doesn't support caption files.
4. Be Careful With Automated Captions
As a best practice, we recommend avoiding automated captioning tools. Although AI has improved tremendously over the years, automated captions often introduce mistakes that can distract and frustrate users.
If you use automatic captions, be sure to review them carefully. However, the best option is to prepare captions and transcripts when drafting scripts for your videos.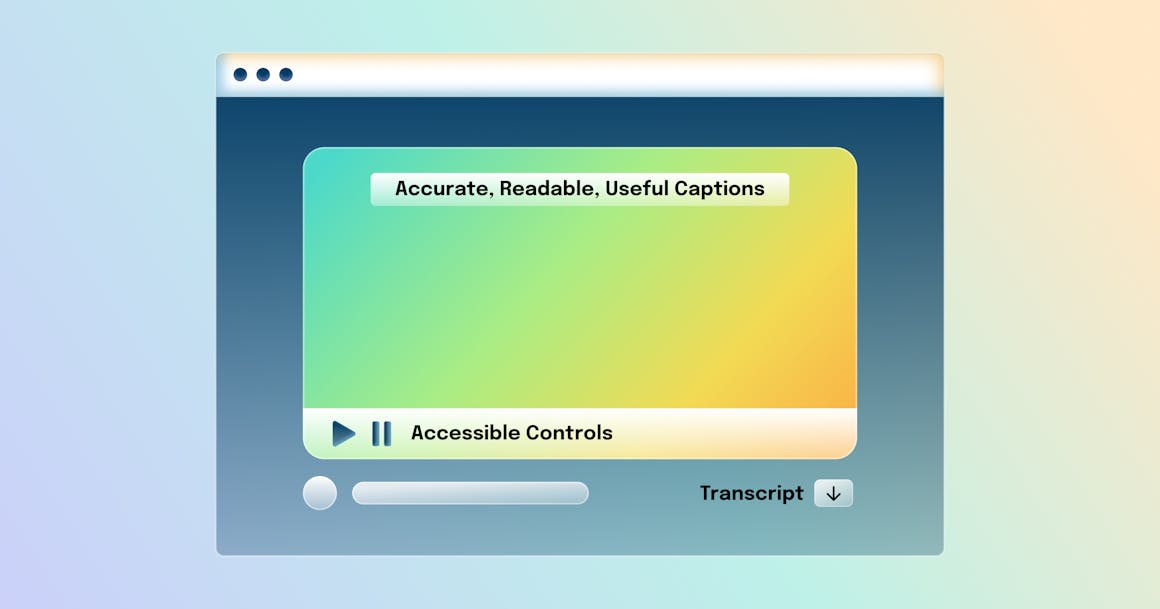 5. Consider Providing a Transcript
WCAG doesn't require transcripts for pre-recorded videos that contain audio content. However, if you publish videos that do not contain audio, you'll need to provide a detailed transcript to meet WCAG SC 1.2.1 (Audio-only and Video-only).
Although videos can meet WCAG requirements with captions alone, it's a good idea to provide transcripts whenever possible. Transcripts allow people to read at their own pace, which can be beneficial for assistive technology users, non-native speakers, and people with learning disorders.
A well-written transcript can also help with search engine optimization (SEO) by making video content more "crawlable."
6. Make Sure Your Video Player Has Accessible Controls
Many people use a keyboard alone (with no mouse) to navigate the web. Keyboard accessibility is a key part of accessibility, and video players often contain barriers that affect keyboard users. These barriers typically occur due to poor semantic markup or issues with JavaScript implementation.
You can test your video player's keyboard accessibility by opening your website in a browser and using the Tab and Shift-Tab commands to navigate. As you do, ask yourself the following the questions:
Can I use all of the video player's controls?
Does my keyboard get "stuck" on a certain control or component?
Can I determine which element is receiving keyboard focus?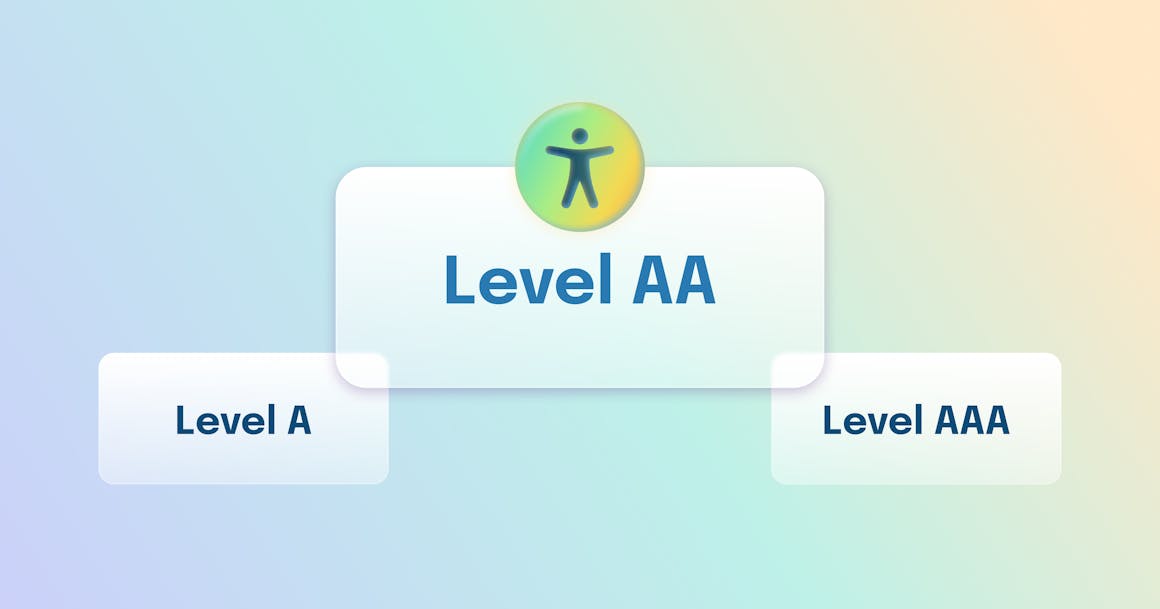 Getting Help With Video Accessibility
Making sure everyone can enjoy your multimedia content is an important part of web accessibility. It's also a good way to comply with non-discrimination laws like the Americans with Disabilities Act (ADA).
The ADA doesn't include technical criteria for web accessibility, but the Department of Justice (DOJ) has consistently taken the position that it applies to online content, including videos.
One of the best ways to comply with the ADA — and manage your compliance risk — is to follow the latest Web Content Accessibility Guidelines (WCAG), which the DOJ recommends and uses as a technical standard in accessibility cases.
If you need assistance with multimedia accessibility or ADA compliance, we're here to help. Learn more about AudioEye's platform and services or enter your website's URL below to get a free scan of your site for accessibility issues.
Ready to test your website for accessibility?
Scan your website now.