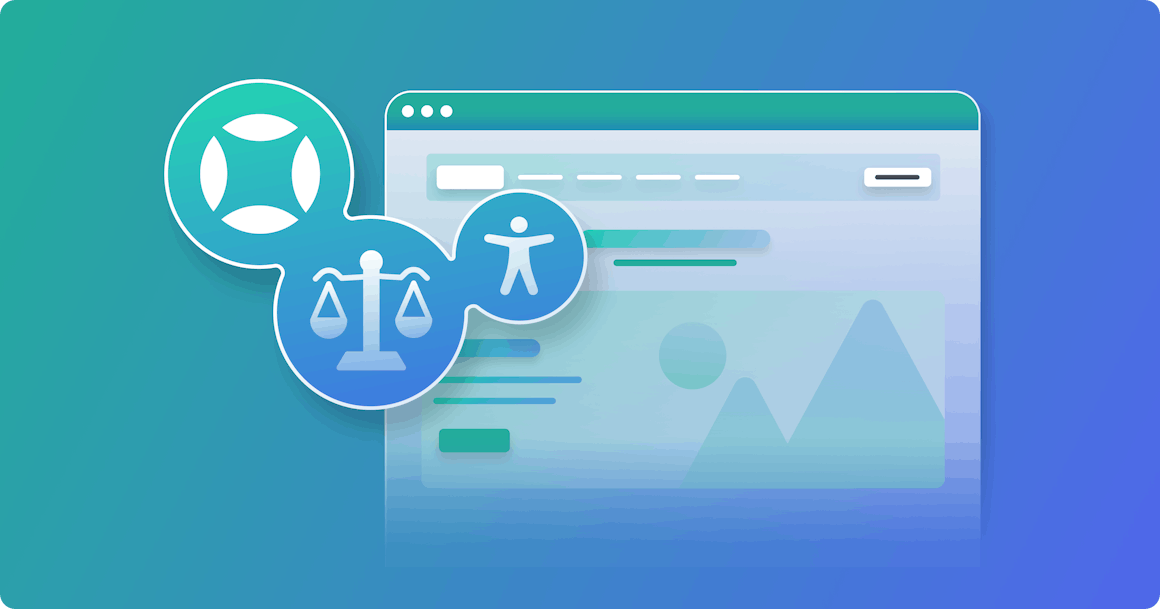 Section 508 Compliance, Explained
What Is Section 508 Compliance?
Section 508 is an amendment to the Rehabilitation Act of 1973, which was the first federal law to prohibit discrimination against people with disabilities. It requires federal agencies to make their information and communications technology (ICT) accessible to people with disabilities.
Section 508 was explicitly intended to address digital accessibility, and applies to all electronic communication, such as:
Every page on every public-facing website
All online forms
All internal and external emails
All software and applications, including mobile apps
All online training resources
All job application pages
All digital files, such as PDFs
Section 508 Compliance vs. ADA Compliance
Section 508 applies to federal agencies and any organization that receives federal funding, including contractors and suppliers. It requires organizations to ensure that all of their digital communications meet Section 508's compliance levels, which means in practice they must conform to Level AA of WCAG.
The Americans with Disabilities Act (ADA) applies to businesses, non-profits, and local and state governments. Title III of the ADA prohibits "places of public accommodation" from discriminating against people with disabilities — and US courts have repeatedly ruled that this also applies to websites and mobile apps.
Does Section 508 Apply to My Business?
Section 508 is considered federal legislation, but it can also apply to:
State, county, and municipal authorities that receive financial assistance from the US government.
Universities, museums, galleries, medical centers, and other organizations that receive federal funding.
Any contractor — regardless of size or services offered — that wants to work with the US government.
There are some listed exceptions: for example, technology operated by agencies as part of a national security system is not covered.
The law also makes an exception if conformance would impose an "undue burden" or require a "fundamental alteration" of functionality. In these cases, organizations are still required to give people with disabilities another way to access information and services.
What Are the Section 508 Compliance Requirements?
Unlike the Americans with Disabilities Act (ADA), Section 508 contains clear accessibility standards developed by the U.S. Access Board.
In 2017, the board incorporated WCAG 2.0 into its Section 508 Standards. The current standards explicitly require agencies to meet WCAG's Level A and Level AA guidelines.
To meet Section 508 compliance requirements, organizations must also ensure the compatibility of their digital content with a wide range of assistive technologies, such as screen readers.
What Is a Voluntary Product Accessibility Template?
A Voluntary Product Accessibility Template (VPAT) is a document that demonstrates how information and communication technology (ICT) products like software, hardware, electronic content, and support documentation conform to the Revised 508 Standards for IT accessibility.
The General Services Administration (GSA) recommends that vendors produce a VPAT for any technology marketed to the federal government and related organizations. VPATs help government buyers assess ICT for Section 508 compliance when doing market research and evaluating proposals.
What's the Risk of Non-Compliance?
Website Accessibility Checker
Check your website's compliance in seconds! Find out if your site is accessible for people with disabilities and meets Section 508, ADA, WCAG, and other requirements.
Scan Your Site