Section 508 Website Compliance
For U.S. federal government agencies and the organizations that work with them, it's a legal requirement to comply with Section 508 of the Rehabilitation Act. The law mandates that individuals with disabilities must have full access to digital information and communications.
While considered federal legislation, Section 508 also affects state, county, and municipal authorities: any agency in receipt of financial assistance from the federal government is responsible for ensuring equal access to online information. Equally, contractors to federal agencies—regardless of their size or the type of services they offer—are required to comply with Section 508.
What is Section 508 Compliance?
Section 508 of the Rehabilitation Act (29 U.S.C. § 794d) requires federal agencies to create, buy, and use electronic and information technology that's accessible to people with disabilities. The law applies to all information resources and to all people—employees and members of the public alike.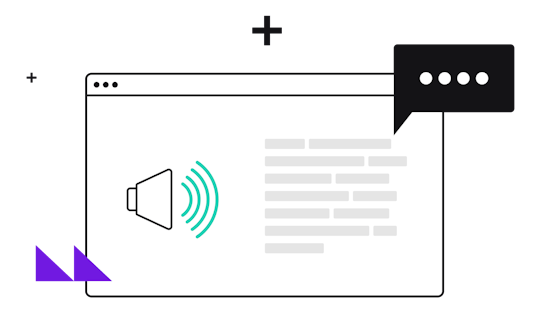 The 2018 update of Section 508 brought the legislation in line with newer technology. The most significant change was establishing the W3C's Web Content Accessibility Guidelines (WCAG) as the required compliance framework for federal websites. Specifically, agencies must conform to WCAG 2.0 Level AA standards for all official content aimed at the public.
To meet Section 508 compliance requirements, federal agencies and their contractors must also ensure the compatibility of their web content with a broad range of assistive technologies such as screen readers.
Section 508 Standards: Who and What Must Comply?
Section 508 compliance is legally applicable to all information and communications technology used by U.S. federal government agencies, the organizations that work with them, and any institutions that receive federal funding, such as universities, museums, and Medicaid/Medicare-funded medical centers.
It's a common myth among state and local government bodies that accessibility requirements apply to federal government only. In fact, Section 508 makes it clear that any agency in receipt of financial assistance from the federal government is responsible for ensuring equal access to online information. This means that state, county, and municipality authorities must all meet Section 508 compliance requirements.
Any organization that falls under the jurisdiction of Section 508 must ensure that all its digital communications are compliant with the law. It's not just a question of making your home page accessible to screen readers—the law applies to all your content, including:
every page on every public-facing website
all online forms
all emails sent internally or externally
all software and applications, including mobile apps
all online training resources
all intranet pages and tools
all job application pages
all digital files, such as PDFs
It's important to note that Section 508 compliance requirements continue to apply every time you add or update content. Equally, ongoing changes to legislation, WCAG standards, and accessibility technology make compliance a moving target, not simply something you address when you are facing a Section 508 compliance audit.
Section 508 Standards and the Web Content Accessibility Guidelines (WCAG)
Section 508 compliance levels have been brought into line with the W3C's Web Content Accessibility Guidelines (WCAG), the de facto global standard for website accessibility. We think a Section 508 compliance audit should include as robust of an analysis of conformance with Level AA of the WCAG 2.0 standard as possible.
WCAG has continued to evolve since the 2018 update to Section 508, and the current version of the guidelines is WCAG 2.1. On the assumption that lawmakers will continue to update Section 508 compliance levels periodically, it makes sense for organizations to target conformance with Level AA of the current WCAG standard. For this reason, AudioEye is proud to offer the best automated and manual remediation offering available.
What is the Difference Between Section 508 Compliance Requirements and the ADA?
Section 508 of the Rehabilitation Act applies to federal government agencies and other institutions that receive federal funding, and to their business partners—for example, suppliers and contractors.It requires organizations to ensure that all their digital communications meet Section 508 compliance levels, which means in practice that they must conform to Level AA of the WCAG standard.
The Americans with Disabilities Act (ADA) applies to businesses, non-profits, and local and state government organizations, but not directly to federal government agencies. Title III of the ADA prohibits "places of public accommodation" from discriminating against individuals with disabilities, and U.S. courts have repeatedly ruled that this also applies to virtual public places such as websites and mobile apps.
What are the Exceptions to Section 508?
Section 508 applies broadly to all agencies and organizations in receipt of financial support from the U.S. federal government, potentially including universities, museums, galleries, and medical centers. The law also applies to all types of contractors and suppliers of digital platforms to federally supported agencies and organizations.
There are some listed exceptions: for example, technology operated by agencies as part of a national security system is not covered. Likewise, where conforming to the Section 508 compliance requirements would impose an "undue burden" or require a "fundamental alteration" of functionality, the law makes an exemption. However, in this case, organizations are still required to give people with disabilities an alternative means of accessing the information and services.
Section 508 Requirements: What is the Voluntary Product Accessibility Template (VPAT)?
What is VPAT? A Voluntary Product Accessibility Template (VPAT) is a document that enables organizations to provide an analysis of how products such as software, hardware, electronic content, and support documentation conform to the Section 508 standards. VPATs help procurement teams in organizations governed by Section 508 to understand and assess the accessibility of products before making a purchasing decision.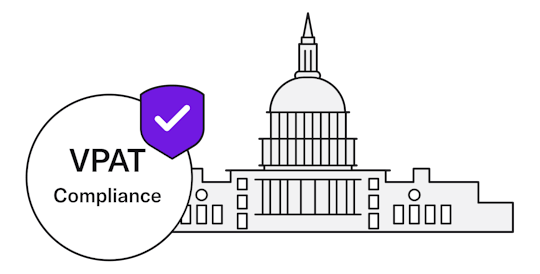 The U.S. General Services Administration recommends that vendors produce a VPAT for any technology marketed to federal government and related organizations. When you provide a VPAT, you reduce the time and effort required for purchasers to assess and approve your conformance to Section 508 compliance requirements, making it faster and easier for them to work with you. Current VPAT templates can be downloaded from the Information Technology Industry Council website.
Section 508: Non-Compliance Risks and Compliance Benefits
The ADA doesn't specify what those reasonable accommodations might be, but numerous legal judgements show that conforming with WCAG fits the bill. So, if your organization is serious about ensuring equal access for all and avoiding lawsuits, you should be targeting WCAG conformance.
Non-compliance with Section 508 carries significant legal risk. There have been a number of high-profile lawsuits, including the National Association for the Deaf v. Harvard University and MIT, Disability Rights Advocates v. University of California, Berkeley, and the National Federation for the Blind v. the Small Business Association. Lawsuits are not only time-consuming and costly to defend, they also create significant bad press.
In addition to reducing legal risk, compliance with Section 508 helps organizations offer an improved user experience to employees and the public, and deliver digital information to the widest possible audience.
How Do You Know if Your Agency or Business Complies with Section 508 Standards?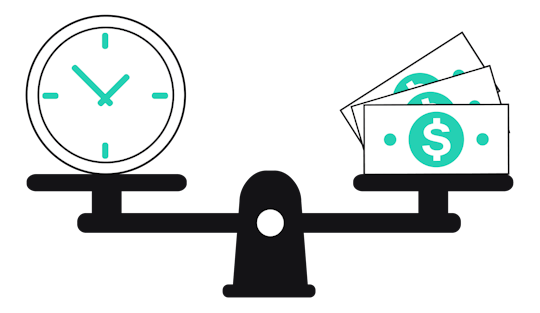 Organizations seeking to measure their compliance with Section 508 standards can engage an external consultant to run a 508 compliance audit, but this will involve significant cost and time, and will only give a one-time snapshot of a constantly changing environment.
Manual testing of digital resources also takes time and requires a high level of internal expertise on the WCAG standards.
Free automated tools, such as AudioEye's Web Accessibility Checker, can be a better starting point. However, these tools can detect only a relatively small proportion of accessibility issues, and organizations must then fix any detected problems themselves.
The best approach is to use full-featured Section 508 compliance software, such as AudioEye's advanced AI-powered scanning, backed by expert consultancy for identifying and resolving errors. A hybrid approach—combining software with human experts—is vital given that so many of the WCAG standards are descriptive rather than prescriptive.
Achieve and Maintain Section 508 Compliance with AudioEye Hybrid Solutions
For government agencies under financial pressure, low-cost plugins or automated 508 compliance tools that promise to deliver instant compliance are a tempting option. Deploying a simple accessibility toolbar is a good first step towards improved usability, but supporting the use of common assistive technologies will require major alterations to website back-ends. And while automated 508 compliance tools may sound impressive, they can detect only a small proportion of accessibility errors.
Ensuring universal access is a long-term process involving research, automated and human-led testing, as well as ongoing remediation. An accessible website is the just first step: the hard work starts from there.
AudioEye's hybrid platform combines intelligent, automated 508 compliance software with certified accessibility experts and testers to help you achieve rapid, sustainable compliance with Section 508. Our holistic approach includes both automated and manual identification and assistive technology testing, accessibility reporting, ongoing maintenance and monitoring, web personalization tools, training resources, AudioEye Trusted Certification, and an accessibility claims commitment that goes further than any other solution in the marketplace.
Fast-track your journey to Section 508 compliance with a free 14-day trial of AudioEye today!