Partner with AudioEye® to grow your business
Join leading digital agencies and platforms who use AudioEye's web accessibility automation and expertise to better serve their clients and unlock revenues.
Become an AudioEye Agency Partner to future-proof your business and businesses you serve. Implement web accessibility across thousands of websites with ease and efficiency and grow revenues.
Dedicated success manager
Ongoing accessibility with 24/7 support
Sales and marketing resources
More About Agency Partners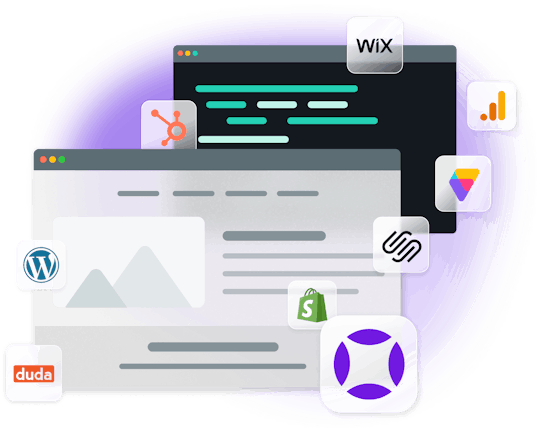 Easily integrate AudioEye into your platform and offer your customers a web accessibility solution with just one click. Receive ongoing partnership support and competitive wholesale rates to deliver accessibility at scale and generate revenues.
API integration
Ongoing accessibility with 24/7 support
Sales strategy and resources
More About Platform Partners
Frequently Asked Questions
Have more questions? Feel free to hit us up on our chat—we'd love to help you out!
View all FAQ