Back to blog
Make digital accessibility part of your SEO strategy—without compromising on your website design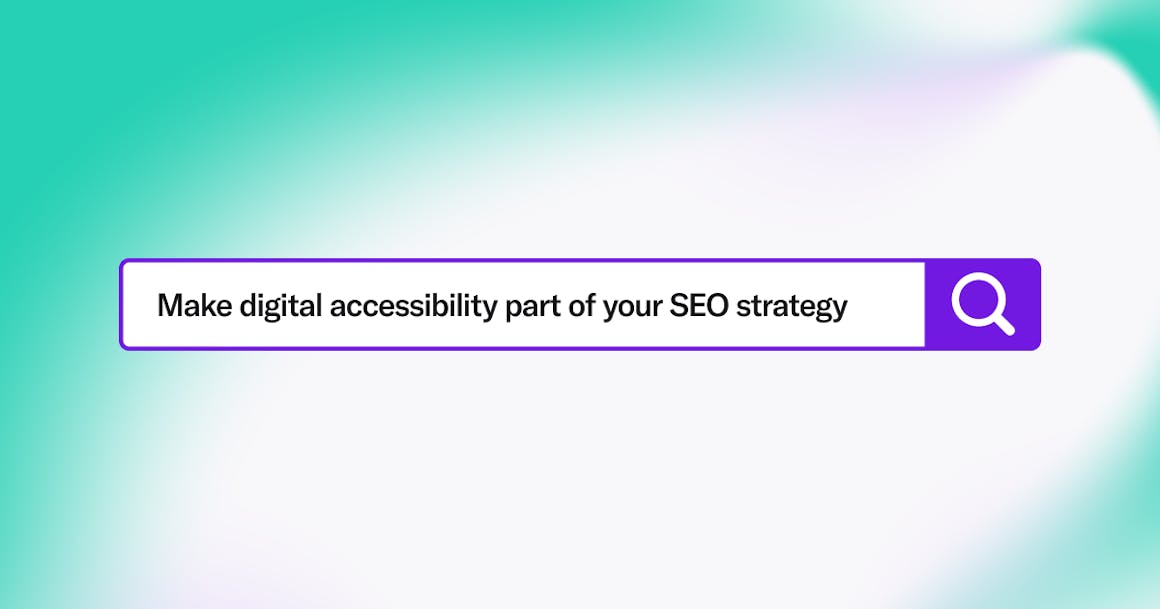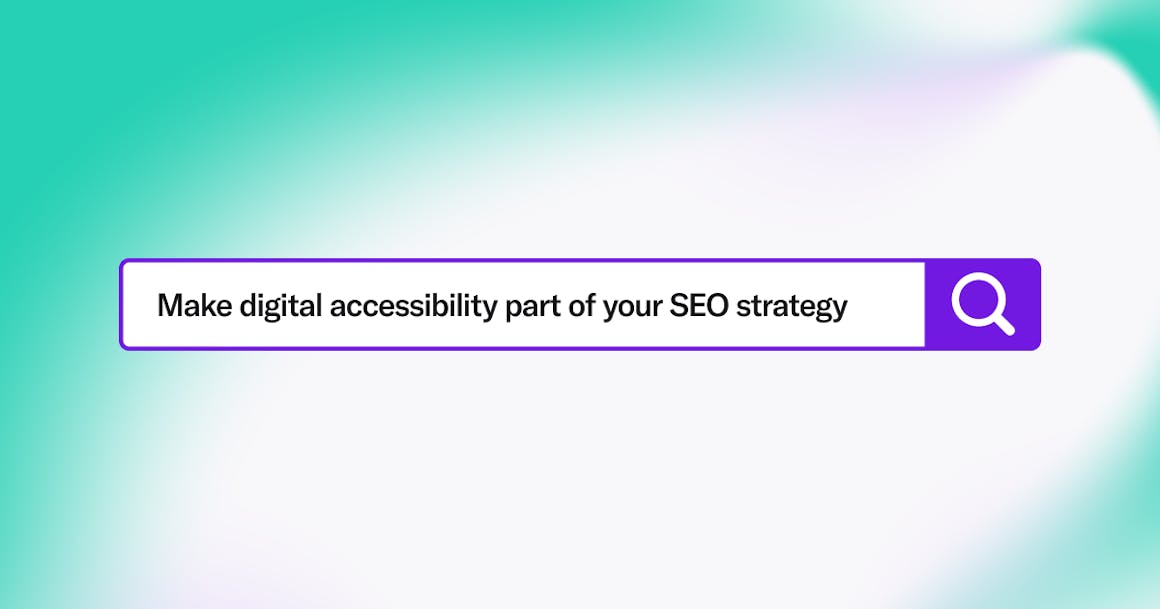 There has long been a misconception that SEO and digital accessibility are at odds with one other. In fact, many of the core principles of good SEO actually correspond with good practices in making your websites accessible to people of all abilities.
For example, clear and concise page titles work better for SEO purposes and for users with assistive screen-reader technology. Similarly, intuitive page layouts and alternative text for images tick all the same boxes for both SEO and accessibility.
What's more, there's a growing indication that the accessibility of your website may even improve its SEO ranking. Google, the bellwether for evolving priorities in the world of search, has official guidelines about making sites accessible by "literally anyone." In fact, the  more "confident" Google can be in both the content and the user experience of a particular page, the more likely that page is to rank higher.
Here are other enhancements that improve both accessibility and searchability:
Ensuring all of your images have proper alternative text
When possible, using text instead of images
Creating page titles that are descriptive and relevant to the content
Avoiding empty headings and creating a proper heading structure
When linking to other text, provide a descriptive link so, for example, a screen reader user knows what that content is linking to
Provide your visitors multiple ways to find content, for example, make available site map, search and clear navigation
Providing captions and transcripts for videos
Identifying the language of your content
Spelling out acronyms and abbreviations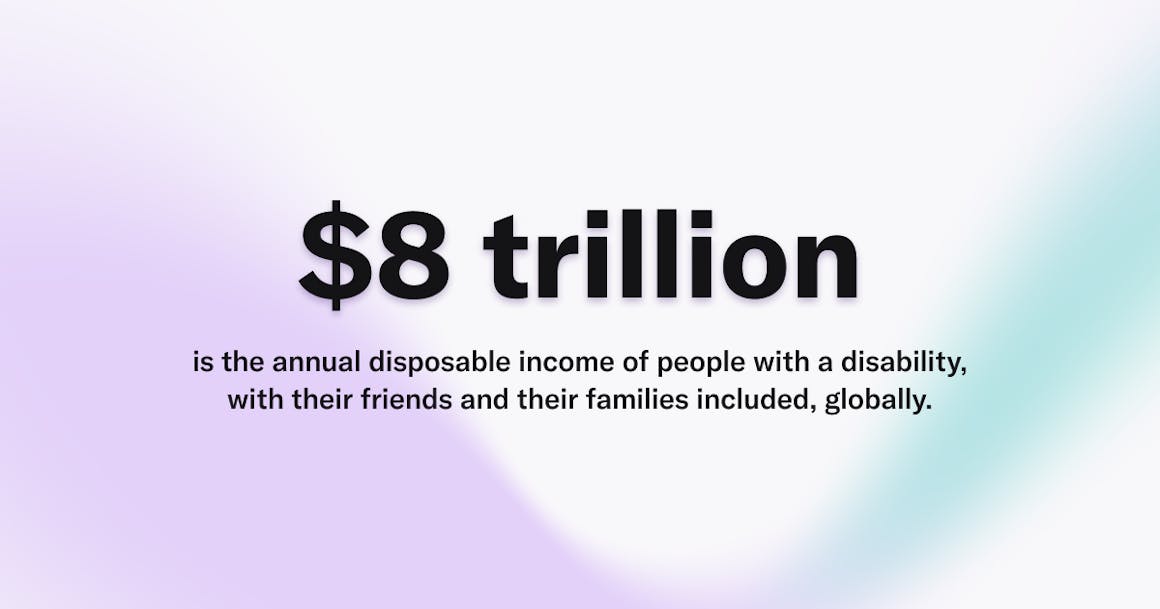 Tapping Into a Wider Market
If you choose to make your website more accessible in the hunt for higher SEO rankings, the benefits could exceed your expectations. First, you'll avoid the legal consequences of inaction—more than 2,300 companies in the US were sued in 2019 for digital accessibility infringements.[1]
Additionally, you could capture a new client base—one that's often overlooked. It's estimated that one in four adults in the United States has some type of disability, and globally, the annual disposable income of people with a disability, with their friends and their families included, is a whopping $8 trillion. This certainly dispels the myth that accessibility is about appealing to a small minority of people with severe disabilities. In truth, it's about opening up your website to anyone and everyone across a full and rich spectrum of abilities, including the aging population and those experiencing declining vision.
So, if you could send your company hurtling up the SEO rankings and tap into a new market at the same time, why would you hesitate?
Accessible and Well-designed
There's a misconception that making your website accessible means compromising on sleek, modern design and functionality. However, when done well, accessible design should improve the user experience for all visitors without having to compromise your brand standards.
For example, many accessibility fixes happen behind the scenes at the code level. These include adding image alt text, creating proper heading structure, identifying the language of the content and more. Others improvements merely require a content modification –descriptive links and spelling out abbreviations and acronyms. Most accessibility issues have absolutely no impact to the look of your website.
And for those visitors who require visual enhancements, many accessibility solutions provide widgets on their on-site toolbar. These widgets allow visitors to change the appearance of your site according to their personal preferences—for example, adjusting color contrast by switching to high-contrast mode, or increasing the size or spacing of text to make it easier to read. Visitors can also enhance their visual focus with a larger cursor, open a reading guide or enable keyboard focus. AudioEye's Visual Toolkit is an example of this type of personalization widget.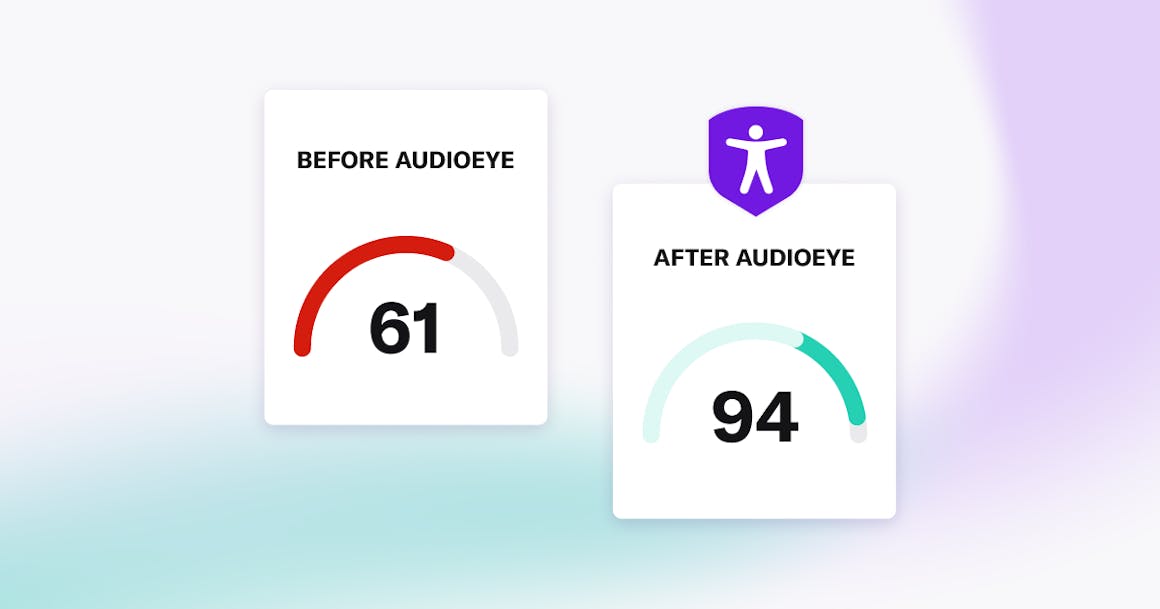 Engage the experts
Bottom line, SEO and accessibility go hand-in-hand. They're essential to overall web health. Broadening your consumer market while improving your search ranking is a business no-brainer. And the good news is that there are tools and experts available to help you in the pursuit of an accessible website.
To start your journey to comprehensive, sustainable website accessibility, contact an AudioEye expert today.
[1]   Throughout 2019, AudioEye tracked ADA Title II and Title III lawsuits as filed in U.S. Federal District Courts and State Supreme and Superior Courts. This report considers all identified lawsuits as tracked by AudioEye staff. It does not include any calculation on the number of legal demand letters asserted by plaintiff's making claims of non-compliance. AudioEye does not guarantee the accuracy of this report, but has taken measures to track the details of the filed claims to the best of its ability given the resources available and the limited information supplied through the various sources associated with the publicly available information.