Back to Blog
Does My Website Have to Be ADA Compliant?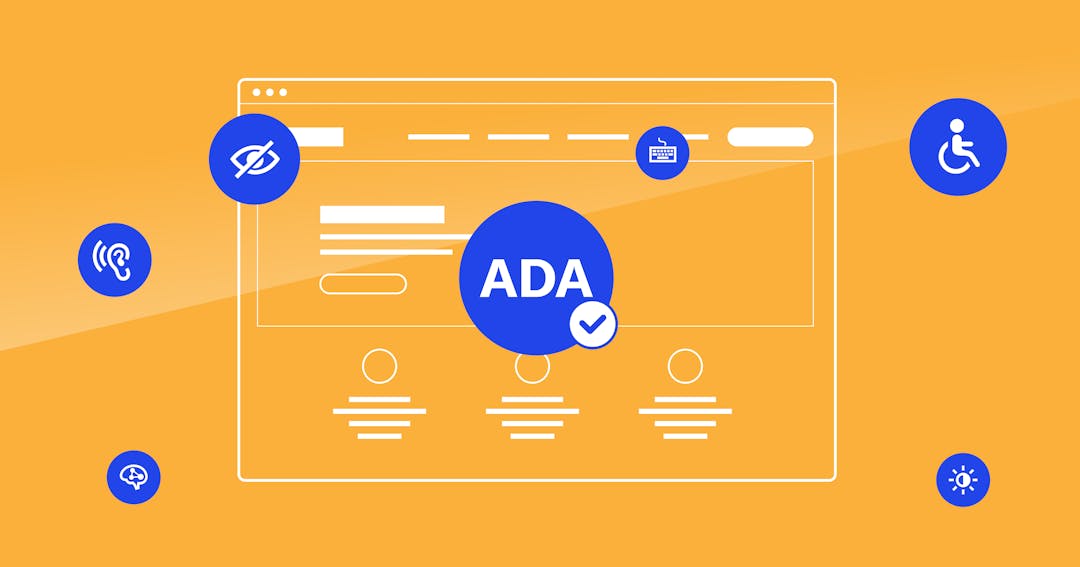 Summary: Does your website have to be ADA compliant? In most cases, the answer is yes. If your website represents a business or a state or local government (or is funded by one), it must be ADA compliant. In this post, we'll explain ADA compliance and walk you through how to ensure your website fits the bill.
Trying to understand how the Americans with Disabilities Act (ADA) applies to websites when you're not a lawyer or an expert in website accessibility can be extremely frustrating. You have to wade through all kinds of legal jargon and technical language in order to understand what you need to do to be compliant. We hope to make this situation a little easier for you. 
In this article, we'll walk you through the concept of ADA compliance, point out the types of websites that legally must comply with the law, explain why there are no official technical guidelines for people to follow, clue you in on the "unofficial" directions that will help deliver accessible sites and explain what happens if your site is found to be inaccessible to people with disabilities. 
In short, we're going to show you everything you need to know about ADA compliance and making sure your website follows all the required rules and regulations. 
What Is ADA Compliance?
The ADA is a civil rights law that prohibits discrimination based on disability. For a website to be compliant with the ADA, it must be accessible to people who browse the web with assistive devices. If your website is not accessible to people with disabilities, it's not compliant with the law. 
Because of how the legislation is written, having a website that is not accessible to everyone will be interpreted as active discrimination. If you are actively discriminating against people with disabilities, you are at risk to be sued. It's that simple.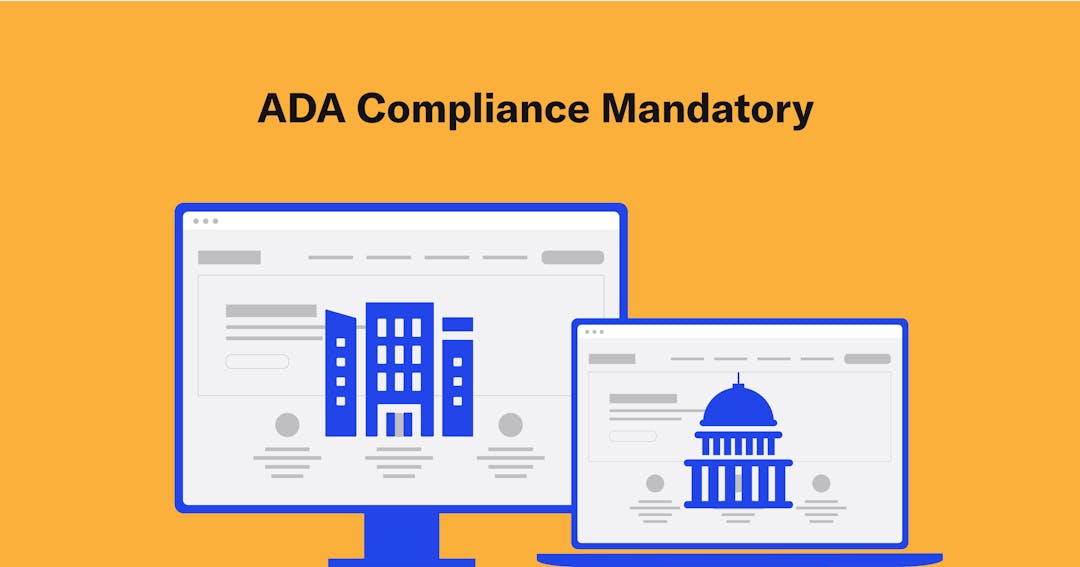 Is ADA Compliance Mandatory for Websites? 
While there are some exceptions, ADA compliance is required for the majority of sites that people are accustomed to visiting on an everyday basis. Based on the way the courts and the Department of Justice have interpreted the ADA so far, ADA compliance is clearly mandatory for websites in two categories:
Websites for, or funded by, state or local governments 
Websites for businesses
Most ADA website lawsuits are filed against businesses, which are considered "places of public accommodation" under the law, but lawsuits against government sites work the same way. Over the past 2 years, digital accessibility lawsuits are up more than 50%, resulting in at least 10 new suits being filed per day. 
Cases against government websites (or those funded by the government, such as sites for libraries, schools, parks, etc.) are called Title II claims. Title II refers to the section of the ADA that covers the services, programs and activities provided by state and local government entities. 
Lawsuits against business websites (including private businesses) are called Title III claims. 
Title III refers to the section of the ADA that covers places of public accommodation and commercial facilities.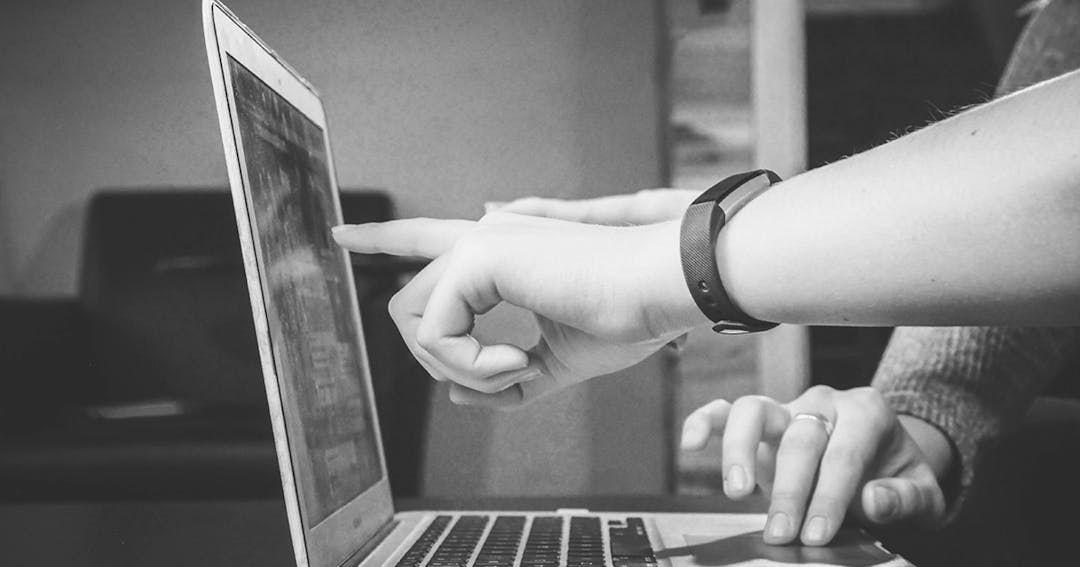 Are There Any Mandatory ADA Guidelines? 
Unfortunately, the ADA does not provide an official set of guidelines for website accessibility. In fact, the legislation has never established a technical standard for websites.   
There are two main reasons for this. 
The first is due to timing. The ADA was signed into law in the summer of 1990, which was more than a year before the first HTML website went live and at least a decade before most people starting using the internet in their everyday lives. The ADA was initially written for a purely physical world. Only later was it applied to virtual extensions of physical places. 
The second reason as to why no official technical requirements for websites exist is because of how laws in the United States are enacted. While the Department of Justice has considered the ADA applicable to government and business-related websites since at least 2008, it refuses to weigh in on any kind of mandatory guidelines because it believes that setting rules is the job of Congress.  
This is why it is important to remain vigilant on industry trends or have a partner such as AudioEye to do so on your behalf, in order to keep risk at bay. 
What About the Web Content Accessibility Guidelines (WCAG)? 
The ADA has a not-so-black-and-white relationship with the Web Content Accessibility Guidelines (WCAG). Although WCAG 2.0 AA standards are mandatory under other U.S.laws — specifically Sections 504 and 508 of the Rehabilitation Act of 1973 and the Air Carrier Access Act of 1986 (ACAA) — they are considered a "voluntary technical standard" under the ADA.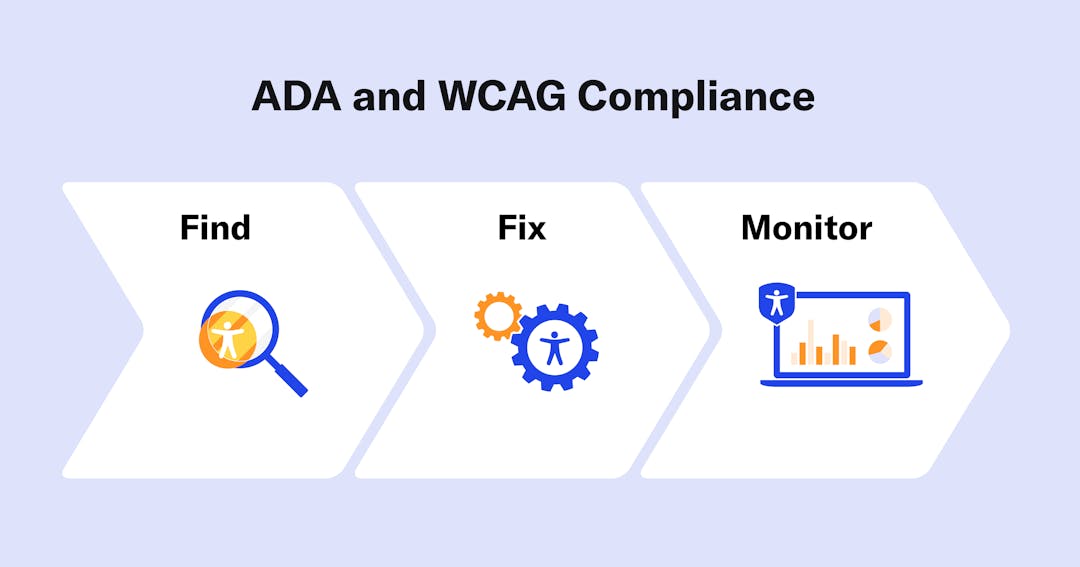 How Does a Website Become ADA-Compliant? 
Although the Department of Justice has said that "noncompliance with [WCAG 2.0 AA] for website accessibility does not necessarily indicate noncompliance with the ADA," the best way to reach that benchmark is to conform with WCAG 2.0 AA standards. 
After all, WCAG 2.0 AA provides a detailed road map for ensuring complete accessibility on your site, and it will be the standard you are compelled to follow in an ADA settlement or consent decree anyway. 
If your current team lacks the expertise or resources to test for website accessibility issues and make the necessary repairs should any problems be found, we invite you to consider AudioEye. 
To help your site become ADA-compliant, AudioEye will take you through a comprehensive, three-step process. 
In step one, your site will undergo a thorough scan with artificial-intelligence-powered testing that provides real-time insights into the complications your site's visitors encounter every day. 
In step two, AudioEye will help you remove all of your site's barriers to accessibility through a combination of automated remediations and expert manual repairs. 
Finally, in step three, AudioEye will provide continuous monitoring across your site so you can immediately identify new accessibility concerns and make instant remediations that offer your visitors a smooth, accessible experience. 
If you're not sure whether your site conforms to WCAG 2.0 AA, or if you would like to know for certain if you need to address any ADA conformance problems, try AudioEye's free ADA compliance scan today. 
Additional Resources 
If you'd like to learn more about ADA compliance and website accessibility law, please check out the AudioEye content below. 
Ready to test your website for accessibility?
Scan your website now