Back to blog
Who Enforces ADA Compliance?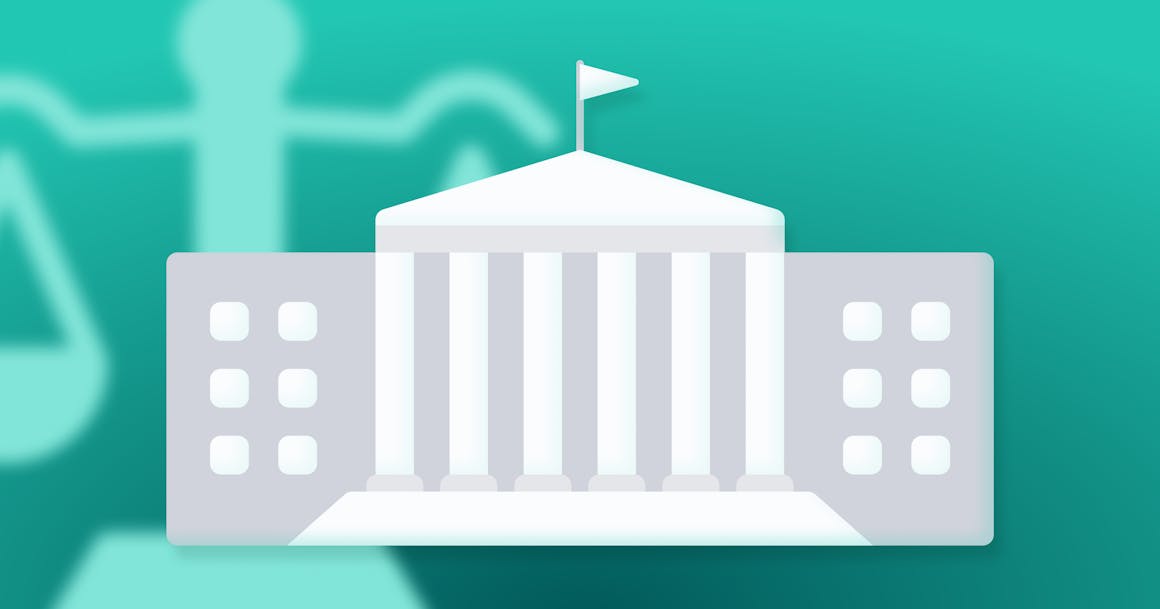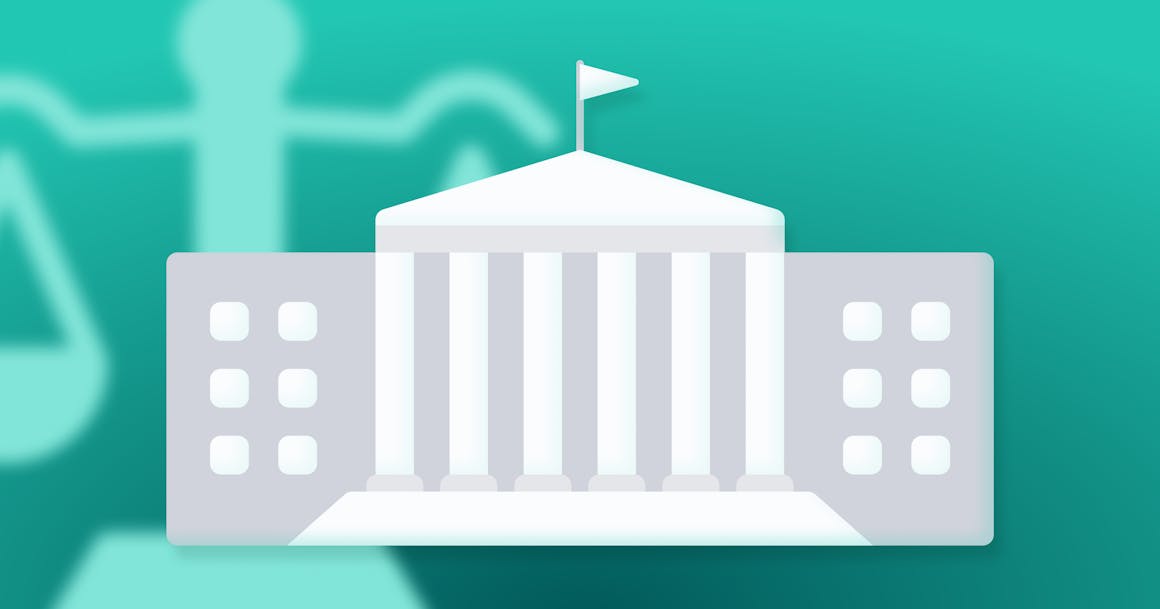 The Americans with Disabilities Act (ADA) is enforced by several government agencies, as well as through private litigation. Here's an overview.
Enacted in 1990, the Americans with Disabilities Act (ADA) prohibits businesses, employers, and government agencies from discriminating against people with disabilities.
Contrary to public belief, however, the ADA isn't enforced by a single agency. Instead, various parts of the law are enforced by different departments of the U.S. government. Here's a basic overview:
Title I, which protects against discrimination in employment, is enforced by the U.S. Equal Employment Opportunity Commission (EEOC).
Title II, which prohibits discrimination by public services, is generally enforced by the Department of Justice (DOJ) — but it can also be enforced by agencies such as the Department of Transportation and Department of Education.
Title III, which prohibits discrimination in places of public accommodation, is also enforced by the DOJ.
Title IV, which prohibits discrimination in telecommunications, is regulated by the Federal Communications Commission.

To begin your path to compliance, test your website for ADA compliance issues.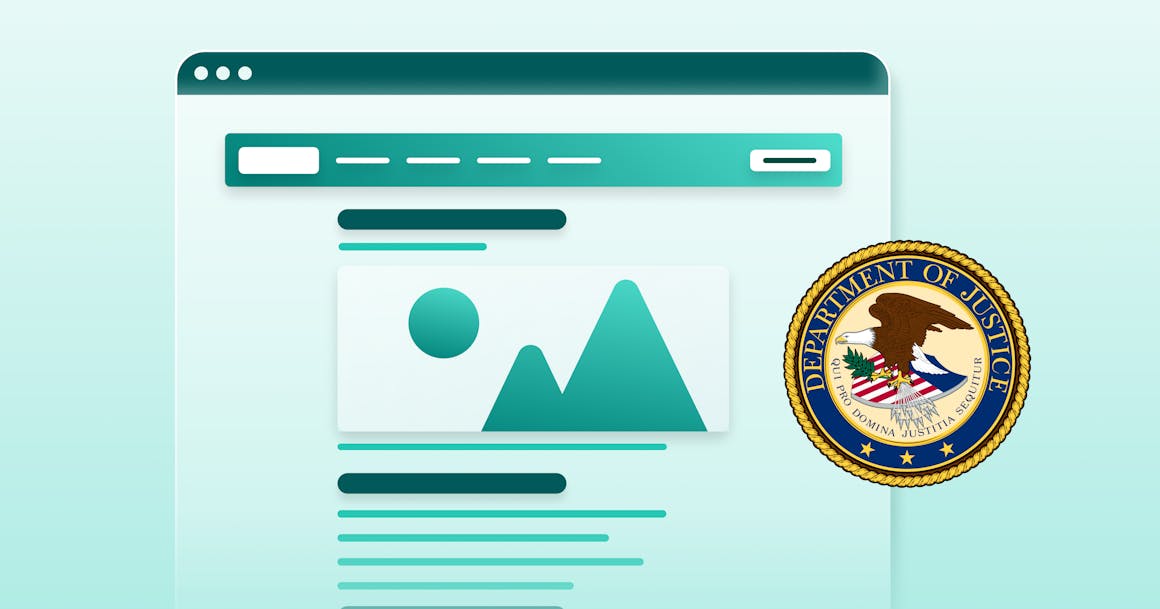 The Department of Justice Enforces ADA Web Accessibility
In recent years, the number of ADA lawsuits citing alleged web accessibility issues has skyrocketed. These lawsuits are filed under Title II, which applies to government websites, and Title III, which applies to private businesses and other places of public accommodation.
The DOJ has repeatedly reiterated its opinion that the law also applies to websites. Under the ADA, the DOJ can investigate private businesses for alleged web accessibility issues — and even file a lawsuit typically under specific scenarios:
In cases of "general public importance." For example, in 2021, the DOJ reached settlements with several providers for accessibility issues found on COVID-19 vaccine registration portals.
In cases where a "pattern or practice of discrimination is alleged."
These investigations can lead to stiff penalties. Businesses that violate Title III of the ADA may face a maximum civil penalty of $75,000 for a first violation. Subsequent violations have a maximum penalty of $150,000.
It's worth noting that the DOJ usually won't investigate an alleged ADA violation unless it affects a large number of consumers. However, the ADA is more often enforced through private litigation.
Who Can File a Web Accessibility Lawsuit Under the ADA?
Any person who has a disability has the right to file a lawsuit under the ADA. The law does not contain a list of qualifying disabilities.
To meet the ADA's definition of disability, the plaintiff must meet one of the following descriptions:
The person has a mental or physical impairment that substantially limits one or more major life activities.
The person has a history or record of such an impairment.
The person is perceived by others as having such an impairment.
If the lawsuit is successful, the plaintiff may recover legal expenses. Plaintiffs may also obtain federal court orders to stop ADA violations.
Can Plaintiffs Profit by Filing ADA Lawsuits?
Not directly. Title V of the ADA contains provisions to allow the government to issue accessibility standards and to require federal agencies to provide technical assistance. It also allows courts to award attorney's fees to the prevailing parties in ADA lawsuits, but does not allow plaintiffs to recover money for damages.
Of course, many accessibility lawsuits are settled before going to court — and these settlements can be expensive for defendants. Additionally, many state accessibility laws may allow plaintiffs to recover damages and can be more burdensome on businesses than the ADA. For example, California's Unruh Act allows plaintiffs to recover actual damages or up to $4,000 in statutory damages — and recent rulings have shown that businesses don't even need to have an office in California to be subject to its requirements.
Don't Wait for an ADA Lawsuit To Think About Web Accessibility
As the DOJ notes in its recent guidance on web accessibility, an inaccessible website "can exclude people just as much as the steps at an entrance to a physical location."
Since the ADA applies to websites, all organizations have a legal obligation to consider the needs, expectations, and preferences of people with disabilities. Of course, there are other reasons to embrace inclusive design. An accessible website can improve search engine optimization (SEO), enhance your brand's reputation, and help you deliver a better browsing experience to users of all abilities.
Want to get a sense of where your business stands today? Check your website against the latest WCAG standards using AudioEye's free Website Accessibility Checker.