Back to blog
ADA Website Lawsuits: What You Need to Know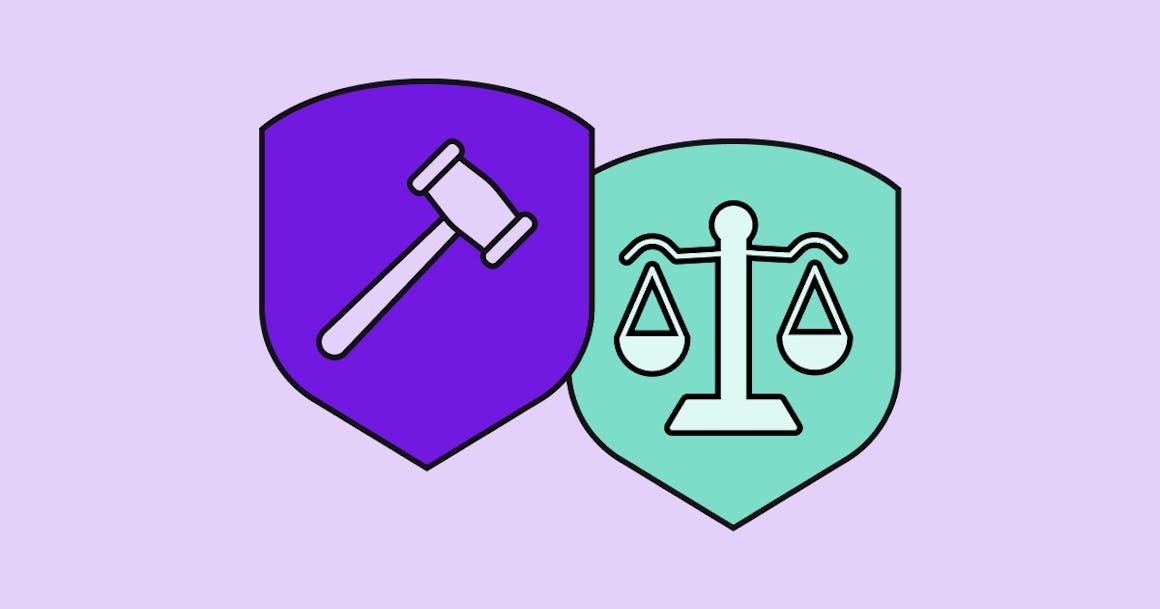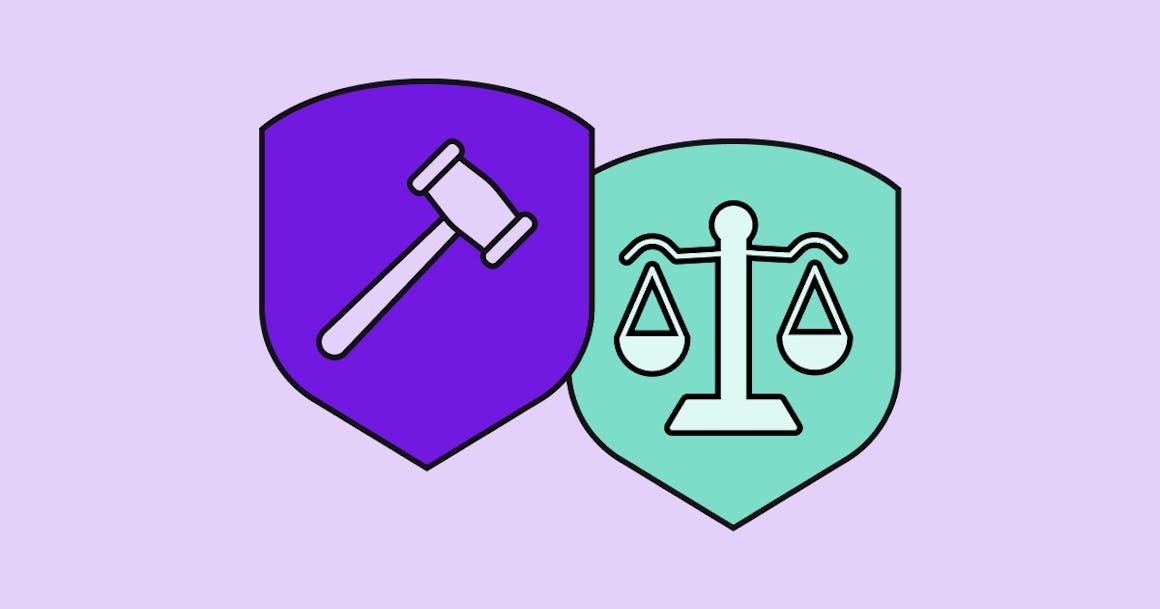 Here's everything you need to know about ADA compliance laws and how to protect your website and business against compliance lawsuits.
Few experiences are more stressful than a lawsuit, and cases connected to the Americans with Disabilities Act (ADA) have a unique set of challenges. And these types of lawsuits are up over 300% over the past several years, with 2021 pacing towards over 4,000 lawsuits alone. 
Whether you're just at the beginning of the research process and trying to determine your overall exposure to risk, responding to a recently received demand letter, or actively defending yourself against an ADA website lawsuit in court, you want to find information that helps you understand what you're up against. 
In this post, we have sifted through it all and point out the most important things you need to know about ADA website compliance lawsuits. We'll explain the law, provide examples of past ADA cases, and provide some guidance on how to avoid a website accessibility lawsuit.  
To help prevent ADA lawsuits and begin your path to compliance, start by checking your website for accessibility issues.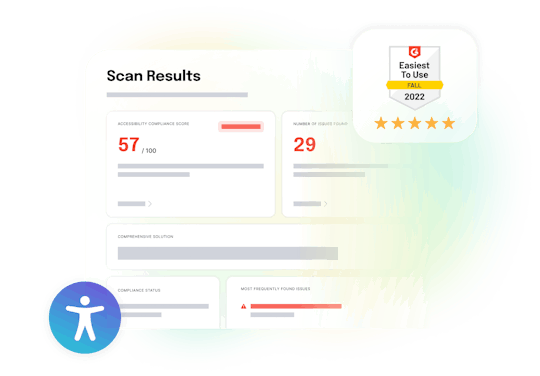 Find out if your site is accessible for people with disabilities and meets the ADA, WCAG, and other requirements.
Free Scan
Essential Background on ADA Website Lawsuits
When talking about ADA website compliance lawsuits, it's important to understand that the ADA isn't just any kind of law. It's a civil rights law, which means it ensures fairness and equality for all Americans by prohibiting discrimination based on disability across five distinct sections, or "titles," of modern American life: 
Employment 
Government 
Businesses (also known as places of public accommodation) 
Telephones 
Other U.S. laws and regulations (miscellaneous provisions) 
Because violating a person's civil rights inflicts inherent harm to the integrity of American democracy, the ADA is considered a "strict liability" law. 
As a legal concept, strict liability means that damage is possible without fault. There are no defenses against violations of strict-liability law. You can't say you didn't know which requirements to follow or that you never intended to cause any harm. 
If you lose an ADA accessibility lawsuit, you will be compelled to comply with the law and make your website compliant.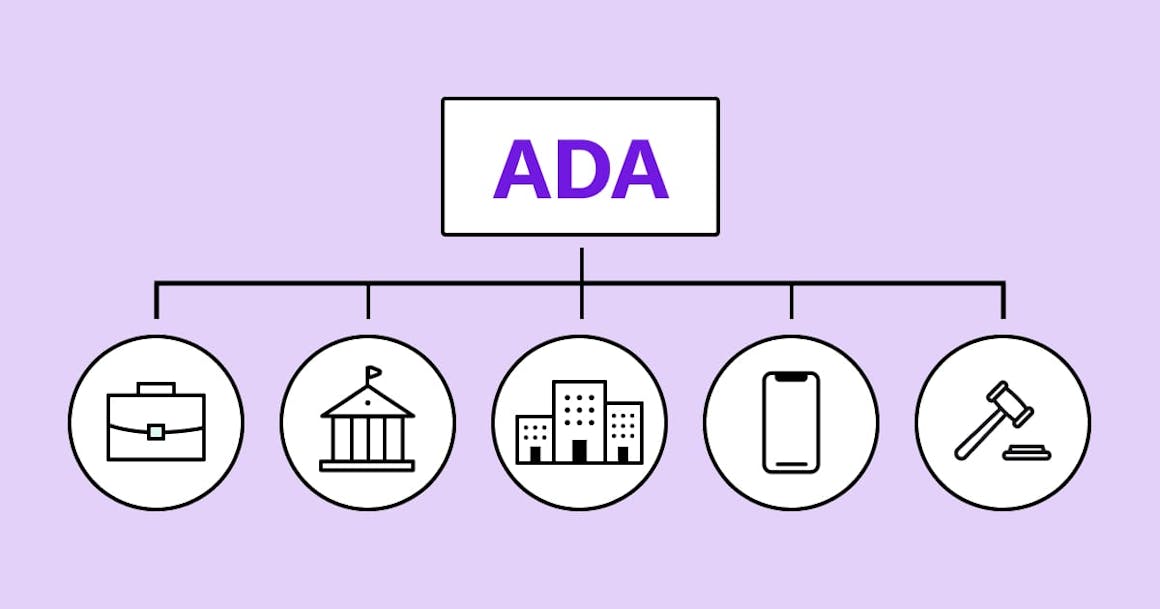 ADA Website Lawsuit Examples
ADA website compliance lawsuits can be a significant drain of time and resources, with some ADA lawsuits against websites dragging on for years. To give you an idea of what can happen when lawyers get involved, we are sharing the details from five notable ADA website accessibility lawsuits.
ADA Website Lawsuit #1: Netflix 
In this 2012 Title III claim, the National Association of the Deaf sued Netflix for not providing closed captioning for Watch Instantly content streamed on its website, thereby discriminating against people who are deaf and those who are hard of hearing. 
In the consent decree for this lawsuit, Netflix was ordered to provide closed captioning on 100% of its online content within a two-year period and deliver training to customer service representatives on responding to questions about captioning concerns. Netflix was also ordered to pay $755,000 for attorney fees and costs related to the lawsuit, and $40,000 to the National Association of the Deaf for monitoring. 
ADA Website Lawsuit #2: H&R Block 
In this 2013 Title III claim, the U.S. joined the National Federation of the Blind and Mika Pyyhkala and Lindsay Yazzolino in a suit against tax services firm H&R Block, whose website was not accessible to people with disabilities. 
The settlement agreement for this suit compelled H&R Block to make its website and mobile app conform to WCAG 2.0 level-AA standards. Among the other terms of the agreement were provisions for designating a full-time website accessibility coordinator, providing annual accessibility training to all employees working with its website and retaining an independent consultant. H&R Block also had to pay $22,500 to Pyyhkala and $22,500 to Yazzolino, and submit to a $55,000 civil penalty. 
ADA Website Lawsuit #3: Peapod 
In this 2014 Title III claim, the U.S. sued Peapod, an online grocery delivery service, for discrimination. Key parts of the complaint involved missing or inaccurate alt tags for images, buttons and form fields, modal windows that screen readers could not detect, improperly formatted tables and confusing use of boldface type. 
The settlement agreement for this lawsuit required Peapod to conform to WCAG 2.0 level-AA standards, hire a full-time website accessibility coordinator, acquire an automated website accessibility testing tool, retain an independent site accessibility consultant and, among other provisions, provide annual accessibility training to all employees working with peapod.com. 
ADA Website Lawsuit #4: Domino's Pizza 
In 2016, a lawsuit was filed against Domino's Pizza claiming that they did not follow the ADA because its website and mobile app were not accessible to screen readers. Domino's lost the initial case, but during the appeals process argued that websites were not covered by the ADA. In October 2019, the U.S. Supreme Court declined to hear the case, upholding the lower court's decision against Domino's in a win for digital accessibility. In June 2021, California federal court found that Domino's had violated Title III of the ADA and showed they still did not have an accessible website or mobile app for ordering.  
In the settlement agreement for this lawsuit, Domino's is compelled to bring its website into compliance with WCAG 2.0 guidelines, pay the plaintiff $4,000 for the violation and cover the plaintiff's attorney fees.  
Unfortunately, the number of ADA website compliance lawsuits keeps growing every year. Last year, there were 3,350 ADA related lawsuits against websites — more than there had ever been before. Of course, those lawsuits do not account for the thousands of demand letters, which may result in out-of-court settlements and are impossible to track.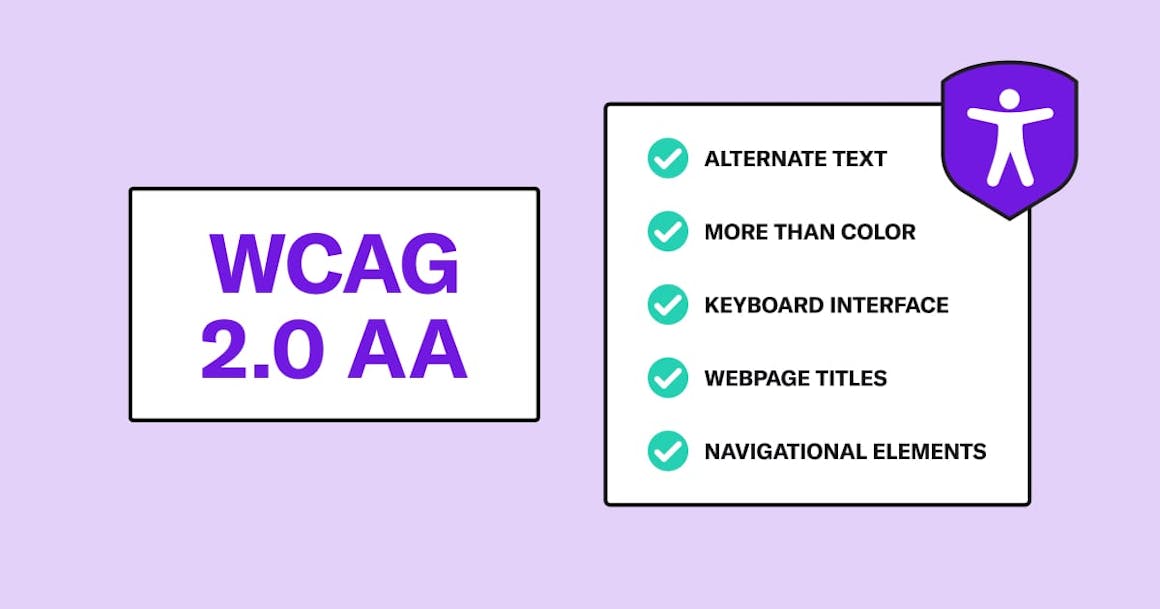 How to Protect Your Site Against ADA Website Compliance Lawsuits
When it comes to ADA compliance, there can be no half measures. Either your site complies with the law, or it doesn't.  
To ensure your site does not discriminate against people with disabilities, you should strive to conform with WCAG 2.0 AA, which features 38 criteria that must be met — 25 items from the level-A standards and 13 more rigorous AA items. 
Here are five of many examples from WCAG 2.0 AA to give you an idea of what the criteria require: 
Ensuring all non-text content (images, form fields, video, audio, etc.) has a text alternative that serves the equivalent purpose.
Not using color as the only visual means of conveying information, indicating an action, prompting a response or distinguishing a visual element on the site.
Making sure everything on the site can be done through a keyboard interface.
Using webpage titles that describe each page's topic or purpose.
Making sure the site's navigational elements are consistent and predictable across every page.
If you're unsure whether your site complies with the ADA and you don't have the resources or expertise to verify conformity with the 38 WCAG 2.0 level-AA criteria on your own (it's possible for a single website to have hundreds of thousands of errors), you should consider testing your website for accessibility. 
We can let you know whether your website is at risk of a lawsuit and offer fast and effective ADA compliance solutions that ensure your site is accessible to everyone, thereby reducing your risk of litigation and letting you focus on what you and your organization do best. 
Ready to test your website for accessibility?
Scan your website now.