Back to blog
Breaking Down Four Landmark Web Accessibility Lawsuits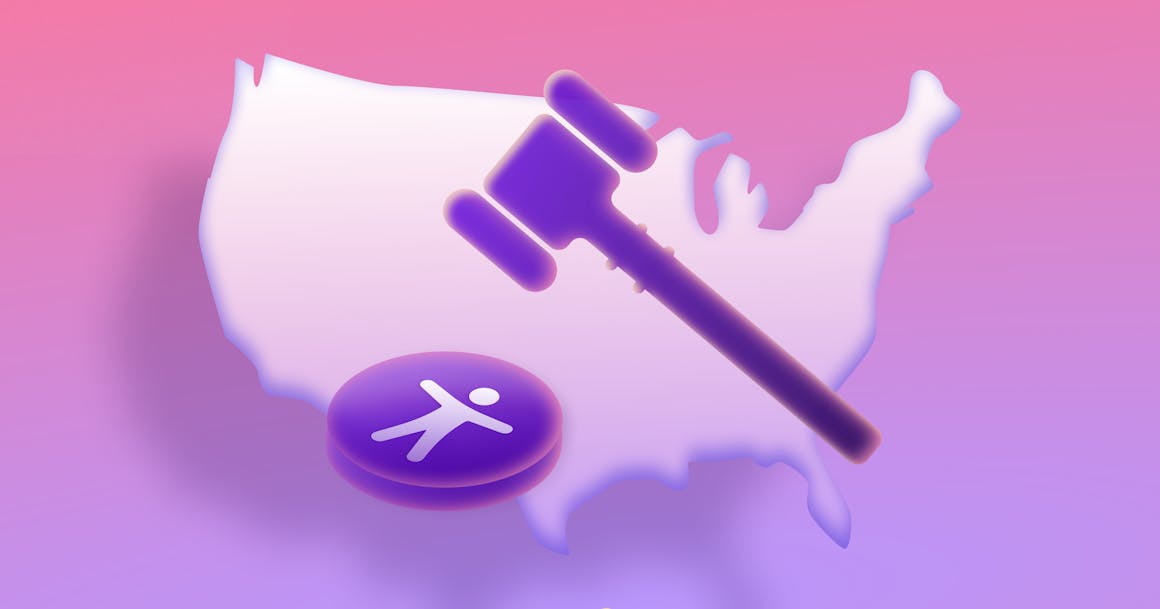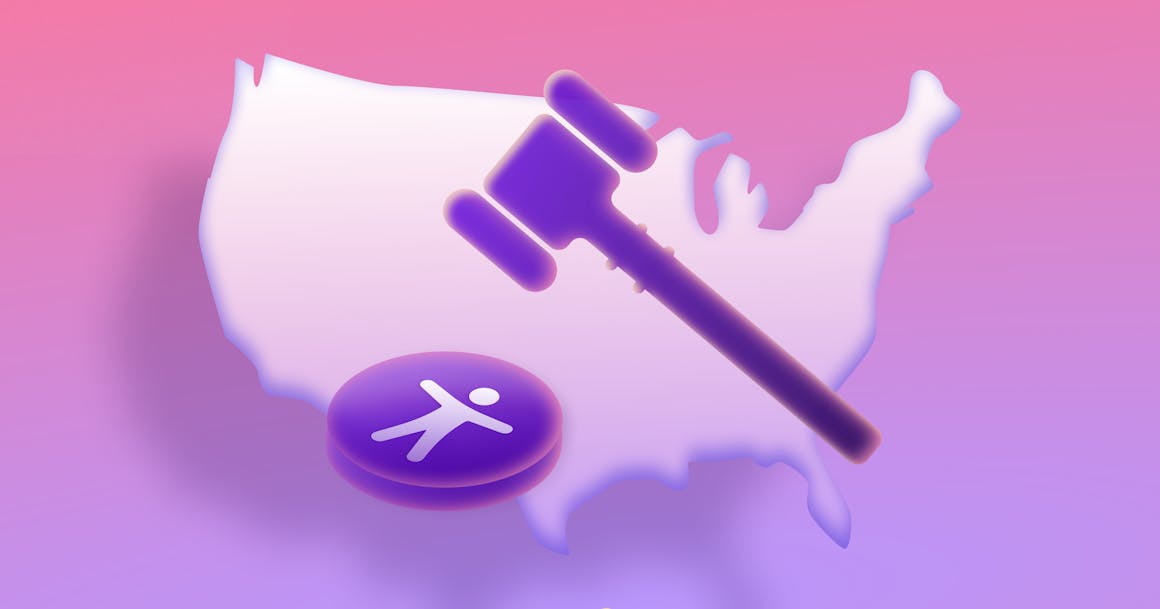 Several web accessibility lawsuits have set important precedents for ADA compliance. Here's an overview of four of the most significant cases.
1. Domino's Pizza, LLC v. Robles
In 2016, Guillermo Robles, who is blind, filed a lawsuit accusing the pizza chain of violating Title III of the Americans with Disabilities Act (ADA), which prohibits discrimination in places of public accommodation.
Robles claimed that Domino's website and mobile app were inaccessible for screen reader users (a screen reader is software that converts text to audio or Braille). In its defense, Domino's argued that because the ADA doesn't contain technical requirements for web accessibility, Title III didn't apply.
A district court agreed, but the Ninth Circuit reversed the lower court's decision. Domino's ultimately settled the lawsuit on June 6, 2022.
Why the Lawsuit Mattered
The Ninth Circuit's ruling reinforced the position of the Department of Justice (DOJ): Websites are places of public accommodation and must be made accessible for people with disabilities, even if the DOJ doesn't issue technical requirements for websites.
"While we understand why Domino's wants the DOJ to issue specific guidelines for website and app accessibility, the Constitution only requires that Domino's receive fair notice of its legal duties, not a blueprint for compliance with its statutory obligations," the court wrote.
In 2022, the DOJ published new guidance on digital accessibility. Although it didn't include specific guidelines, it did recommend using the Web Content Accessibility Guidelines (WCAG) — the de facto international standard for accessibility — when testing web content for accessibility.
2. National Association of the Deaf v. Netflix
In 2012, Netflix reached a settlement with the National Association of the Deaf (NAD), the Disability Rights Education & Defense Fund (DREDF), and other plaintiffs who alleged that much of the content on the streaming platform's "Watch Instantly" feature did not include closed captions or subtitles.
Prior to the settlement, Netflix had argued that it could not be forced to provide closed captions because it did not own the copyrights to much of its programming. Additionally, the company argued that the 21st Century Communications and Video Accessibility Act (CVAA) applied to video programming streamed on the internet — so Title III of the ADA didn't apply.
A Massachusetts federal district court disagreed, and in October of 2012, Netflix agreed to settle the case.
"DREDF hopes that this is the beginning of opening the internet for our country's 48 million deaf and hard of hearing individuals in streamed entertainment, education, government benefits, and more," said Arlene Mayerson, DREDF's directing attorney. "We're so pleased that Netflix worked jointly with plaintiffs to devise a reasonable and workable way to achieve 100% captioning. The Decree is a model for the streaming entertainment industry."
Why the Lawsuit Mattered
The Netflix case helped to establish the precedent that streaming media is covered by the ADA. The settlement provided a crucial framework for other streaming content providers.
3. National Federation of the Blind (NFB) v. H&R Block
In March 2014, the DOJ intervened in a lawsuit between the National Federation of the Blind (NFB) and H&R Block (named in the lawsuit as HRB Digital, LLC and HRB Tax Group, Inc.).
The NFB and two individuals filed a lawsuit in Massachusetts, alleging that H&R Block's website and mobile app contained barriers that prevented equal access for users with visual, hearing, and physical disabilities.
H&R Block entered into a consent decree (a legal settlement) with the plaintiffs and the DOJ, agreeing to fix accessibility issues and pay $100,000 in damages.
Why the Lawsuit Mattered
Title III of the ADA is typically enforced through private litigation — any person with a disability may file a lawsuit under the law. However, the DOJ can also open an investigation when alleged accessibility issues impact a large number of consumers.
This was the first case in which the DOJ intervened directly in a digital accessibility lawsuit. In court documents, the DOJ explained that the defendant had access to resources for creating accessible digital content.
"Industry guidelines for designing and programming websites to work with assistive technologies, including screen reader software, refreshable Braille displays, keyboard input, and captioning exist and are set forth in the freely available WCAG 2.0," the DOJ wrote. "WCAG 2.0 is regularly used by companies that own and operate websites to make content accessible to individuals with disabilities."
4. Blue Apron v. Access Now, Inc.
In 2017, accessibility advocacy organization Access Now filed a complaint against Blue Apron on behalf of four plaintiffs with visual disabilities. The plaintiffs alleged that Blue Apron's website was incompatible with screen readers, claiming that the meal service's content was "largely unusable due to various accessibility barriers."
Blue Apron moved to dismiss the lawsuit, arguing that Title III of the ADA was not applicable because the company's website was not associated with a brick-and-mortar store.
U.S District Judge Joseph N. Laplante disagreed and refused the dismissal.
Why the Lawsuit Mattered
According to the Court, online-only businesses still have an obligation to provide accessible content.
"In a society in which business is increasingly conducted online, excluding businesses that sell services through the Internet from the ADA would 'run afoul of the purposes of the ADA,'" Laplante wrote.
Web Accessibility Isn't Optional ... and It Is Achievable.
For businesses, these lawsuits provide two clear takeaways:
The ADA can be applied to websites.
Even though the DOJ hasn't issued specific guidelines for web content, WCAG provides a strong framework for digital compliance.
Ready to make sure your website is accessible for people with disabilities? AudioEye's platform includes powerful tools for finding and fixing accessibility issues. Take the first step today by getting a free scan of your website for WCAG conformance.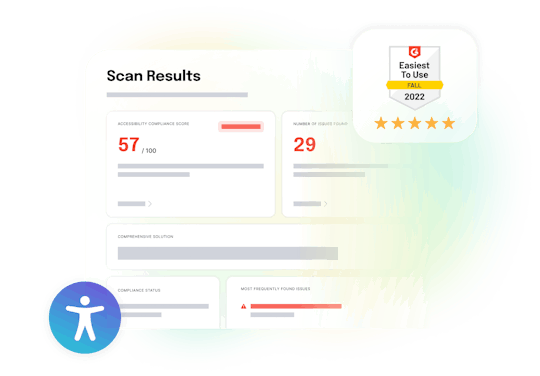 Find out if your site is accessible for people with disabilities and meets theADA,WCAG, and other requirements.
Free Scan
Ready to test your website for accessibility?
Scan your website now.