Back to blog
What You Need To Know About California's Unruh Act — Even if Your Business Is Out of State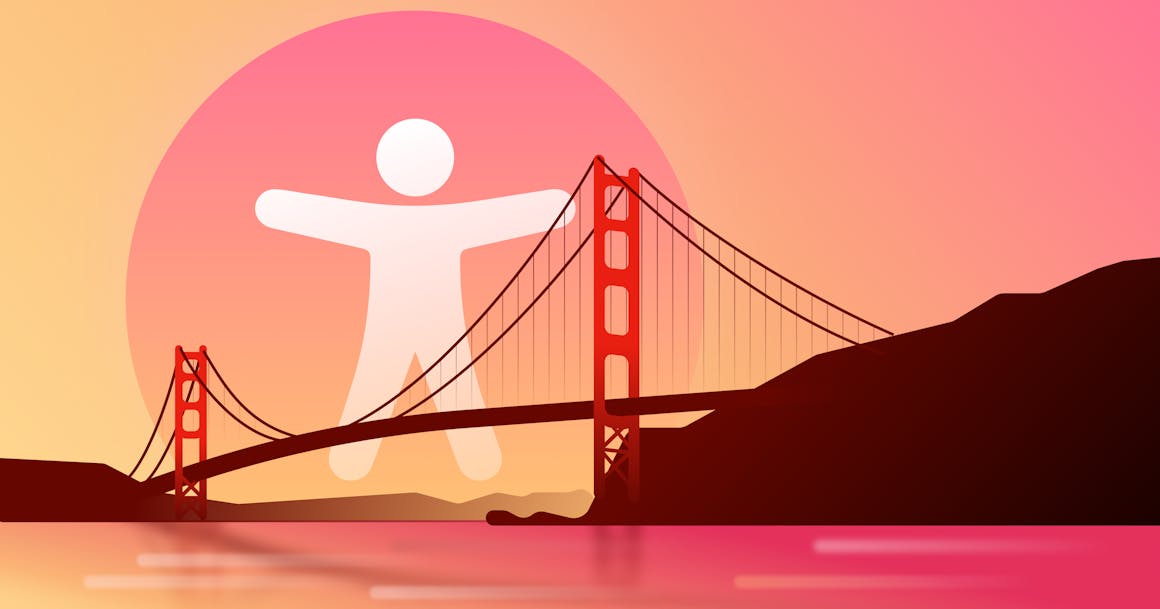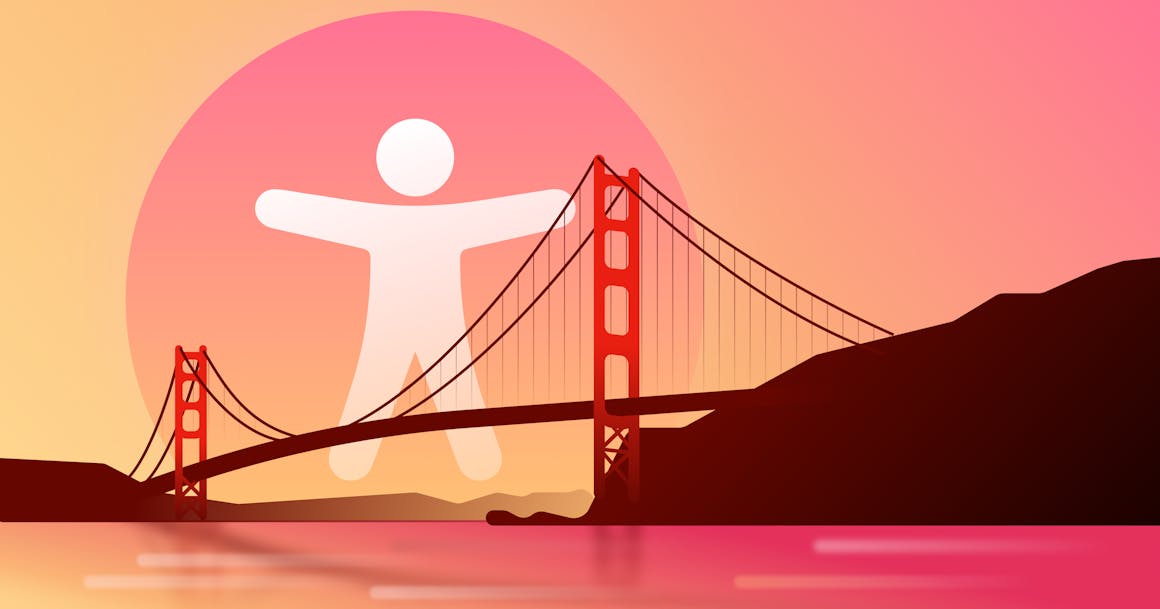 Learn what the Unruh Act is, who it applies to, and how your business can comply.
Does your business website comply with the Unruh Act?
The Unruh Civil Rights Act, also known as California Civil Code Section 51, provides protection from discrimination by all business establishments in California.
Enacted in 1959, the Act was originally intended for brick-and-mortar businesses. However, courts have since interpreted that it also includes web accessibility — and covers any website that California residents can access, no matter where the business is located.
So what does this mean for your business?
Even if you aren't based in California, you should know what the Unruh Act is and how it could affect your business.
Looking for a snapshot of your website's compliance? Start by testing your site for accessibility.
What Is the Unruh Act?
The Unruh Act prohibits all businesses in California from discriminating on the basis of age, ancestry, color, disability, national origin, race, religion, sex, and sexual orientation. This includes, but is not limited to:
Hotels and motels
Non-profit organizations that have a business purpose or are a public accommodation
Restaurants
Theaters
Hospitals
Barbershops and beauty salons
Housing accommodations
Public agencies
Retail establishments
Who Can Be Sued Under the Unruh Act?
The Unruh Act can be applied to any website that sells or promotes products or services in California, even if the business is not located in the state.
In 2020, a pair of California residents sued Fairfield Collectibles (a Georgia-based online retailer) in California's state courts for not making its website fully accessible to people with visual impairments.
Although Fairfield's motion to dismiss the suit was initially granted, the California Court of Appeals reversed the decision, noting that the business made roughly 10% of its sales to Californians. As a result, Fairfield's website was "the equivalent of a physical store in California."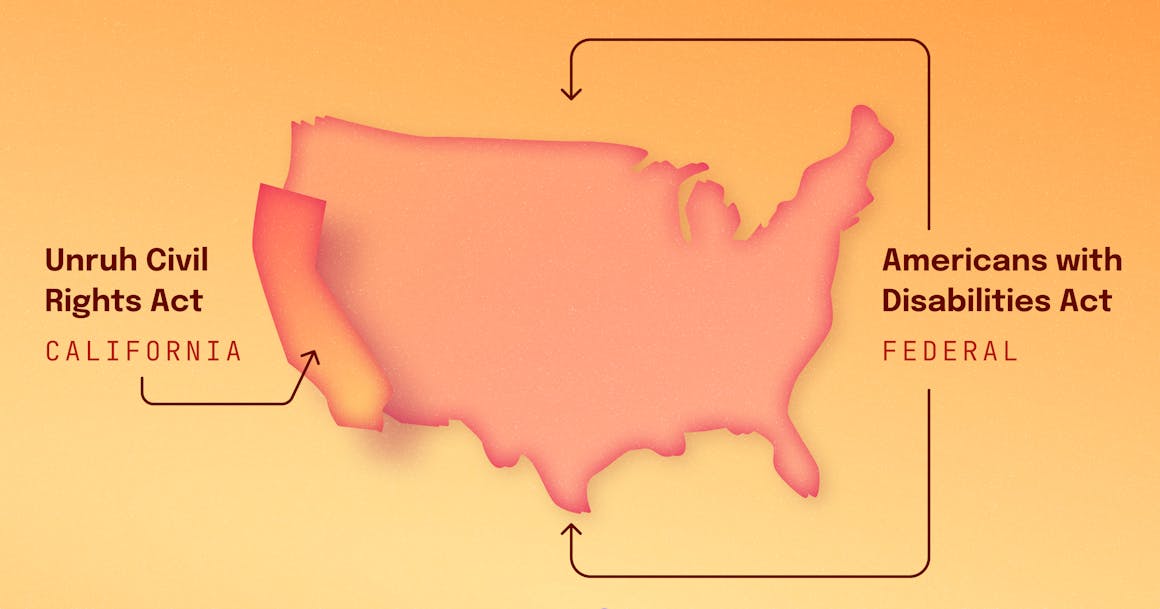 The Unruh Act vs the Americans with Disabilities Act
In 1992, the Unruh Act was amended to include people with disabilities in the list of those entitled to full and equal accommodation. At the same time, the Act adopted the standards set by the Americans with Disabilities Act (ADA), writing "[a] violation of the right of any individual under the Americans with Disabilities Act … shall also constitute a violation of this [Act]."
For this reason, many web accessibility lawsuits cite the ADA and the Unruh Act. Here's why: Unlike the ADA, the Unruh Act allows plaintiffs to sue businesses for damages of up to $4,000 per offense (Title III of the ADA only allows plaintiffs to recover legal expenses).
In order to sue for monetary damages under the Unruh Act, however, plaintiffs must prove that discrimination is intential — unless the offense also violates the ADA.
Key Differences Between the Unruh Act and the ADA
The ADA is federal legislation, while the Unruh Act is intended to protect people from business discrimination or harassment within the state of California.
The ADA is specific to disability status, while the Unruh Act prohibits other types of discrimination.
The Unruh Act specifically applies to businesses and some non-profit organizations, while the ADA also applies to government agencies and contractors. Another law, California Assembly Bill No. 434 (AB 434), directly addresses website accessibility for California state agencies.
The bottom line: If your business sells in California, an accessible website can help reduce your chances of litigation under the Unruh Act and Title III of the ADA.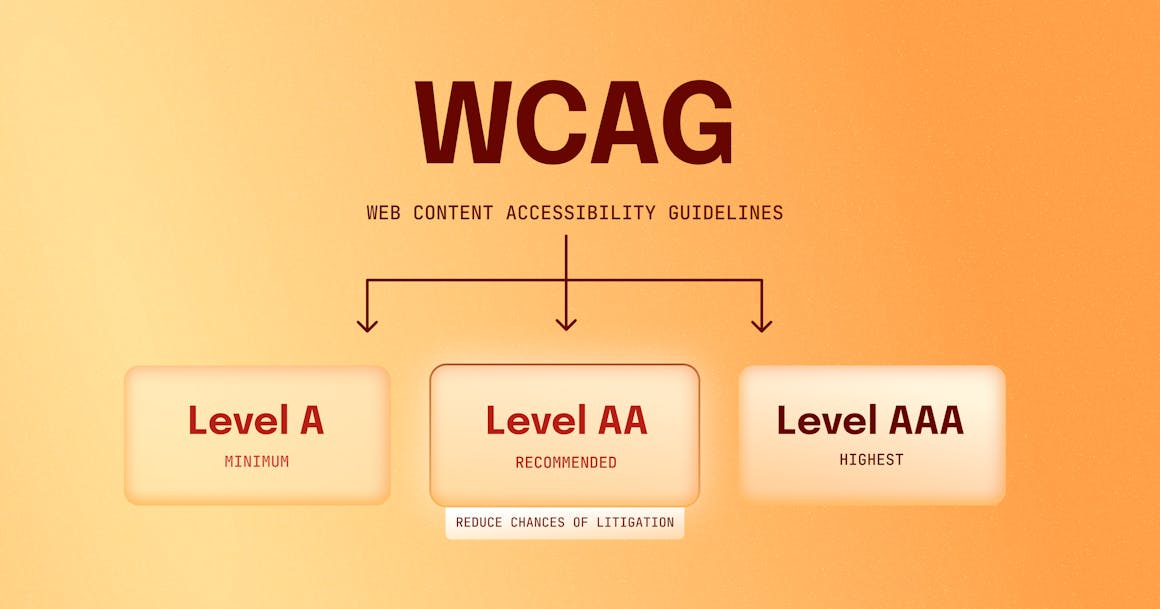 How Can I Comply With the Unruh Act's Web Accessibility Requirements?
Like the ADA, the Unruh Act doesn't have specific technical requirements for websites. Fortunately, there's an international standard for web accessibility: The Web Content Accessibility Guidelines (WCAG).
Published by the World Wide Web Consortium (W3C), WCAG addresses hundreds of digital barriers that can impact people with disabilities. Many Unruh Act lawsuits have specifically cited issues addressed by WCAG, which include:
WCAG provides a framework for finding and fixing these types of barriers. The guidelines contain dozens of requirements called success criteria that are organized into three levels of conformance: Level A (the least strict and most essential requirements), Level AA, and Level AAA (the most strict requirements).
Websites that earn Level AA conformance with the latest version of WCAG provide a better experience for users with disabilities — and reduce their chances of litigation under the Unruh Act, the ADA, and various other non-discrimination laws.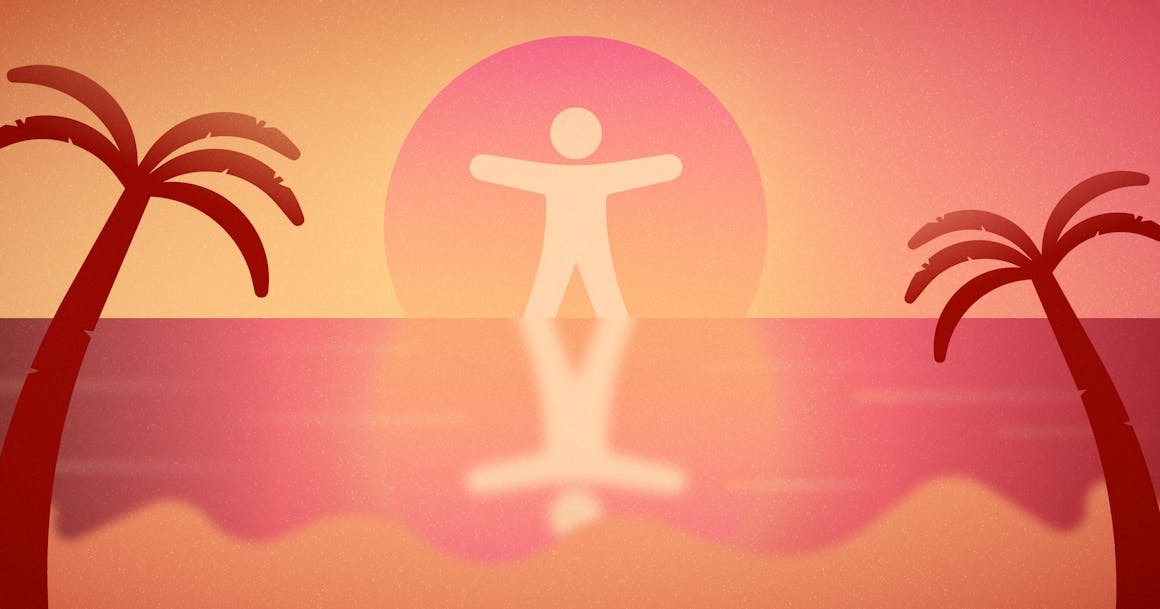 Building a Strategy for Unruh Act Compliance
If your business operates in California, you have a responsibility to follow the Unruh Act — and even if you don't operate in the state, you need an accessible website to comply with the ADA.
At AudioEye, we're committed to helping businesses take practical steps to improve web accessibility. By pairing powerful automation with human expertise, we believe that our approach provides the best path toward ongoing compliance.
Want to see how accessible your website is today? Get started with a free scan of any webpage.
Ready to test your website for accessibility?
Scan your website now.