Back to blog
Who is Exempt from ADA Compliance?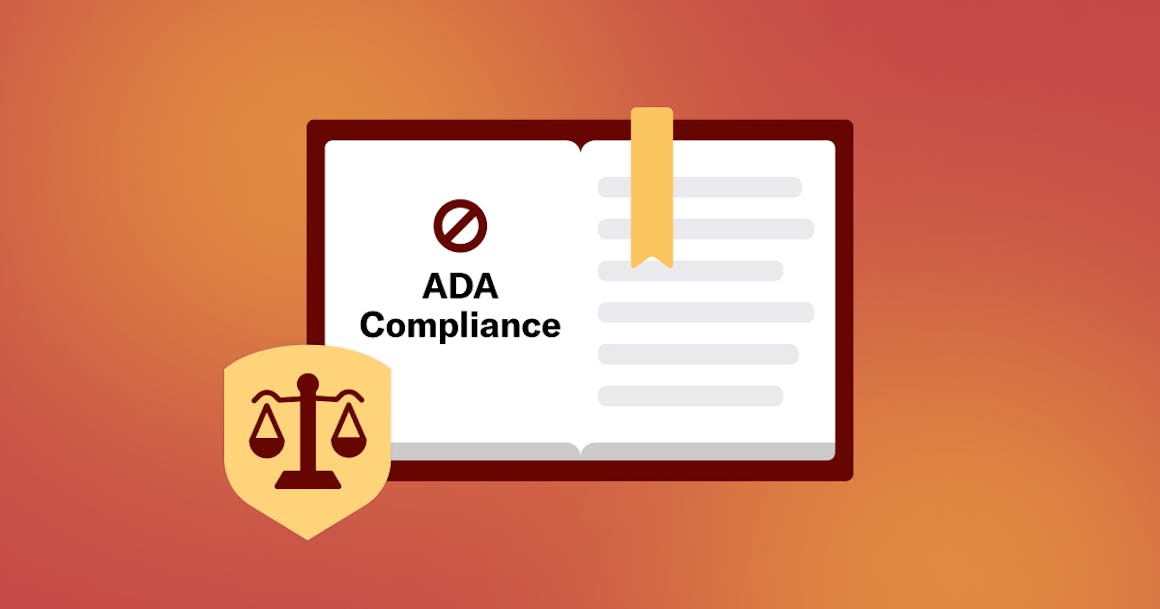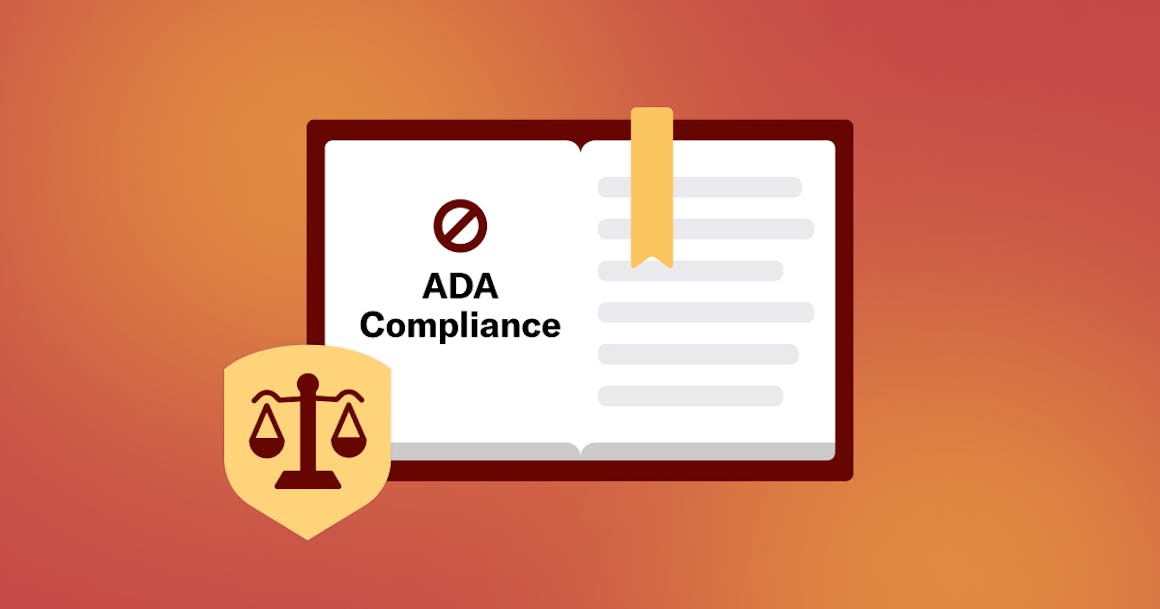 Who is exempt from ADA compliance? Most businesses aren't eligible for ADA compliance exemptions. Here's an overview of web accessibility requirements under Title III of the ADA.
The Americans with Disabilities Act (ADA) prohibits businesses open to the public, non-profit service providers, and government agencies from discriminating on the basis of disability. If your organization is "generally open to the public," you have a responsibility to provide reasonable accommodations to people with disabilities.
While some organizations are exempt from complying with the ADA, those exemptions are extremely limited. Below, we explain how exemptions work and provide an overview of how the ADA relates to websites, mobile apps, and other digital content.
Whether or not your business may be exempt from the ADA, checking your website for accessibility is a wise first step to ensure that it is fully accessible to all users.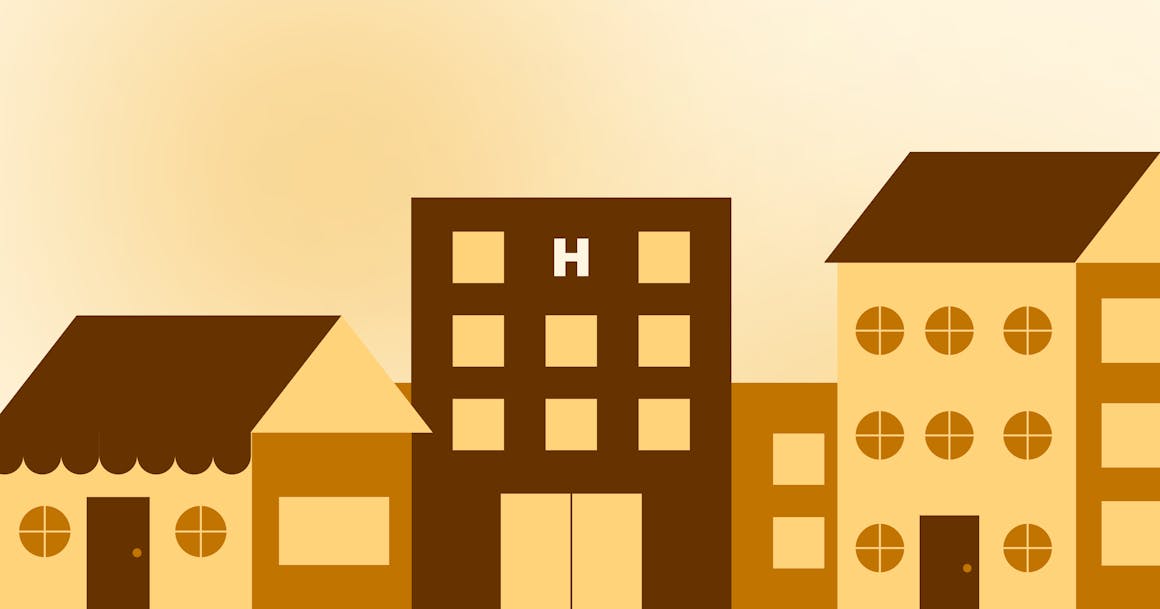 Title II and Title III ADA Compliance
Since 1990, the ADA has played a fundamental role in establishing legal protections for people with disabilities. The law is divided into five sections that address different areas of public life, but Title III is the most applicable to organizations that serve the public.
Under Title III, people with disabilities are entitled to "the full and equal enjoyment of the goods and services at any place of public accommodation." Private businesses must provide accommodations during new construction and when modifying their facilities. Additionally, businesses must remove existing barriers to access if they will not take on an "undue burden" when doing so. 
Title III of the ADA applies to nearly every business, regardless of size, industry, or other characteristics. The ADA has been interpreted as applicable to:
Hotels and other places of lodging
Restaurants and bars
Parks, zoos, and other places of recreation
Retail establishments
Hospitals and the professional offices of healthcare providers 
Schools, universities, and other places of education
Museums, libraries, galleries, and other places of of public display or collection
This is not a comprehensive list. Generally, if an organization provides products or services to the public, it must comply with Title III of the ADA.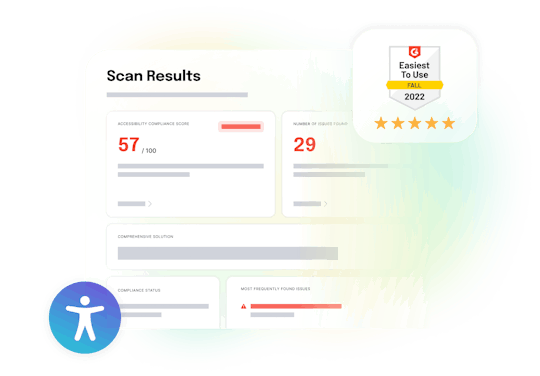 Find out if your site is accessible for people with disabilities and meets the ADA, Section 508, and other requirements.
Free Scan
ADA Title III Exemptions for Private Clubs and Religious Organizations
Like other civil rights laws, the ADA does not apply to private clubs and religious organizations. However, the ADA may be applicable to nonreligious entities that organize within religious facilities, and private clubs may lose their exemption if they open their facilities to the general public.
What are "readily achievable" ADA accommodations?
Businesses may be exempted from making certain accommodations that are not "readily achievable." For example, if a small business would need to spend hundreds of thousands of dollars to make their public property accessible for people who use wheelchairs, they may argue that the accommodation isn't readily achievable. 
The size of the business may play an important role in determining the "readily achievable" requirement. Larger businesses are considered to have more resources for making accommodations, so they're often expected to make more efforts to accommodate people with disabilities.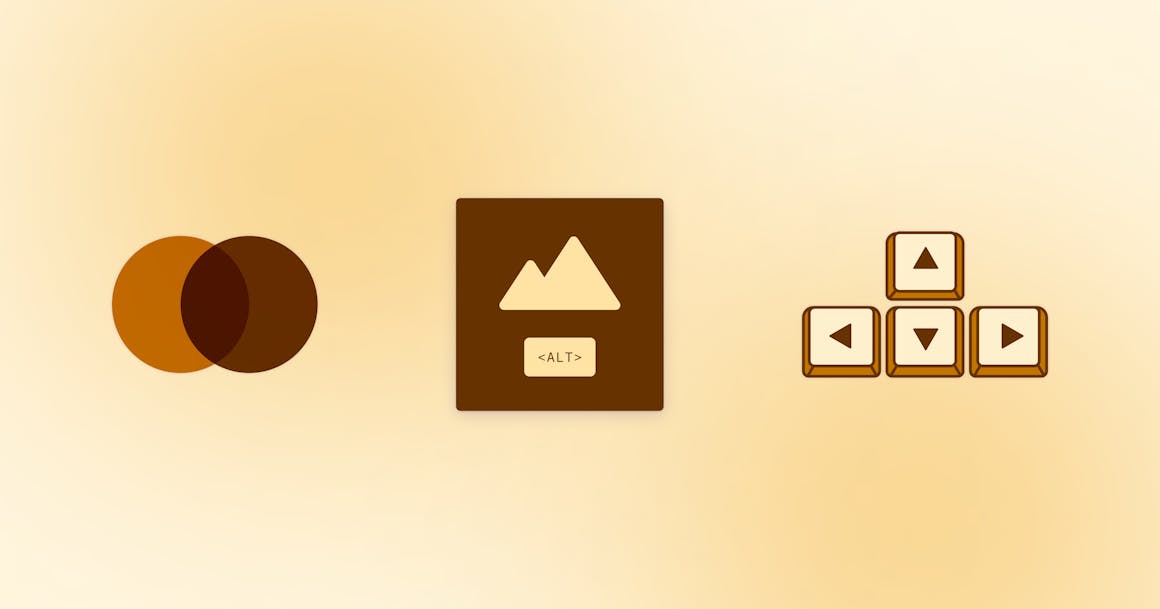 Website Accessibility and ADA Compliance
While most business owners understand that the ADA applies to physical establishments, they find the link to online content and digital services less clear. Yet, the law also prohibits discrimination online. 
According to the Department of Justice (DOJ), websites and mobile apps are "places of public accommodation." In 2022, the DOJ recommended that businesses meet the standards of the Web Content Accessibility Guidelines (WCAG) to ensure compliance with the ADA. 
Published by the World Wide Web Consortium (W3C), WCAG includes technical criteria to remove website barriers that affect people with disabilities. By using a principle-oriented approach, the guidelines enable businesses to create better content for users with low vision, hearing impairments, neurocognitive differences, and a wide range of other conditions. 
To comply with the ADA, every business should seek conformance with the Level AA guidelines of WCAG. 
Several common WCAG failures that you'll find in a checklist for ADA compliance include:
Low Color Contrast
Color contrast is the difference in light between a website's foreground content (including text) and its background. Low color contrast can make text unreadable for people with low vision, color vision deficiencies, and other vision impairments.

According to a 2022 report from WebAIM, about 83.9% of the internet's top 1 million homepages had low contrast text that violated WCAG requirements. Checking your website colors for accessibility is a quick and easy way to address this issue.
Missing Text Alternatives for Non-Text Content
Many users can't perceive content visually. If a website uses images to convey information (for example, with images of text, or images that provide important context for navigating the site), the images need accurate alternative text. 
Adding alternative text is usually easy, but if businesses aren't aware of the issue, they can't address it. WebAIM estimates that over 50% of the top million home pages have missing alternative text for images.
Issues with Keyboard Accessibility
To comply with the ADA, websites must be usable with screen readers and other assistive technologies. Many assistive tools are operated with a keyboard alone (no mouse). If a website has keyboard accessibility issues, some users might become "stuck" on form fields or other interactive elements. 
In total, WCAG 2.2 contains 86 success criteria — but most types of content can pass WCAG 2.2 Level AA with minor work.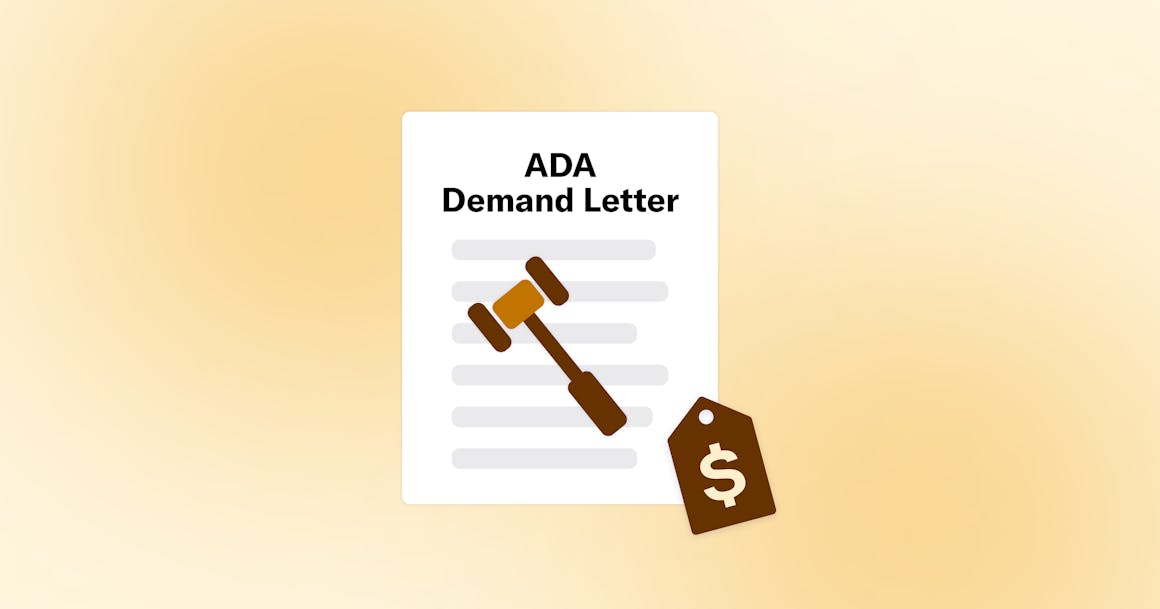 The Legal Costs of Website Accessibility Issues
Unfortunately, the vast majority of modern websites have issues that could constitute ADA violations, and the number of web accessibility lawsuits has risen substantially over the past several years. Per one estimate from law firm Seyfarth Shaw, more than 11,400 people filed an ADA Title III lawsuit in 2021 — an all-time record.
A single ADA demand letter can mean thousands of dollars in legal expenses, not counting the costs of remediation. To fulfill their obligations under the ADA, all organizations need to take proactive steps to offer accessible content.
How AudioEye Helps Businesses Comply with ADA Title III
Regardless of your budget, you can take immediate steps to improve your website's accessibility. 
AudioEye offers resources to help businesses of all sizes locate and fix common WCAG compliance issues. Our automatic remediations can fix the majority of most common accessibility barriers without affecting the visual appearance of your website. Through manual audits and remediations, we can help you address complex WCAG issues that require human analysis — and ensure a consistent experience for all users. Try AudioEye for free.
Ready to test your website for accessibility?
Scan your website now.