Back to blog
What Is ADA Compliance Testing?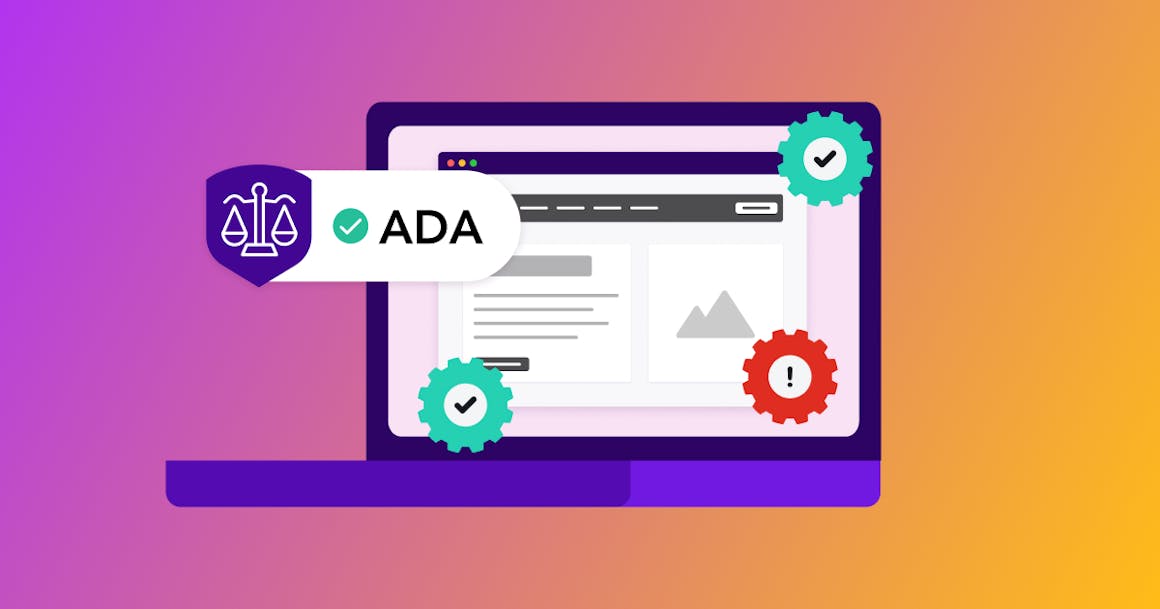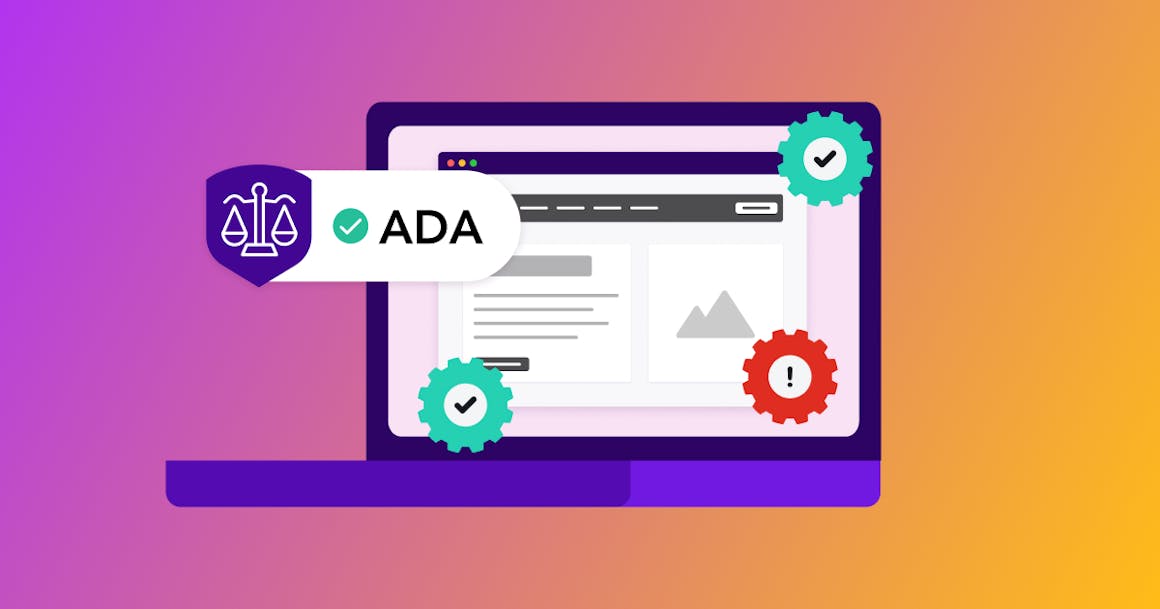 ADA compliance testing helps to ensure that your website provides an accessible experience for people with disabilities. Here's an overview.
How can you maintain an accessible website — and demonstrate compliance with the Americans with Disabilities Act (ADA) and other non-discrimination laws? 
The simple answer is by committing to regular ADA compliance testing. However, developing an effective approach requires an understanding of the principles of digital accessibility. Below, we explain the basic ADA requirements and provide essential information on how compliance testing works.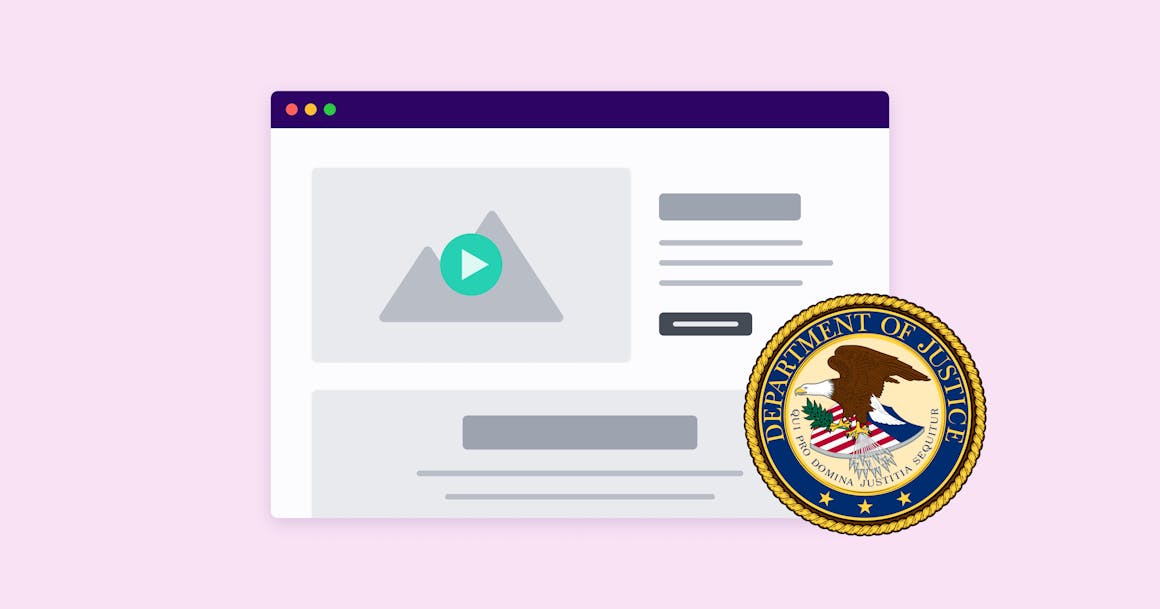 How ADA Compliance Applies to Websites
If your business operates in the United States, you probably have a legal obligation to provide accessible web content. Two sections of the ADA are most applicable to websites:
Title II prohibits state and local governments from discriminating on the basis of disability. 
Title III of the ADA prohibits businesses "open to the public" from discriminating against people with disabilities in places of public accommodation. 
According to the Department of Justice, websites are places of public accommodation. Over the past decade, thousands of businesses have faced litigation based on digital accessibility issues. 
But while ADA compliance is mandatory, the law doesn't include technical standards for websites. The ADA became law in 1990, before the internet was made public. The lack of technical standards can cause confusion for business owners.

To demonstrate compliance, businesses need to audit their content using the Web Content Accessibility Guidelines (WCAG) – a recognized standard for ADA compliance.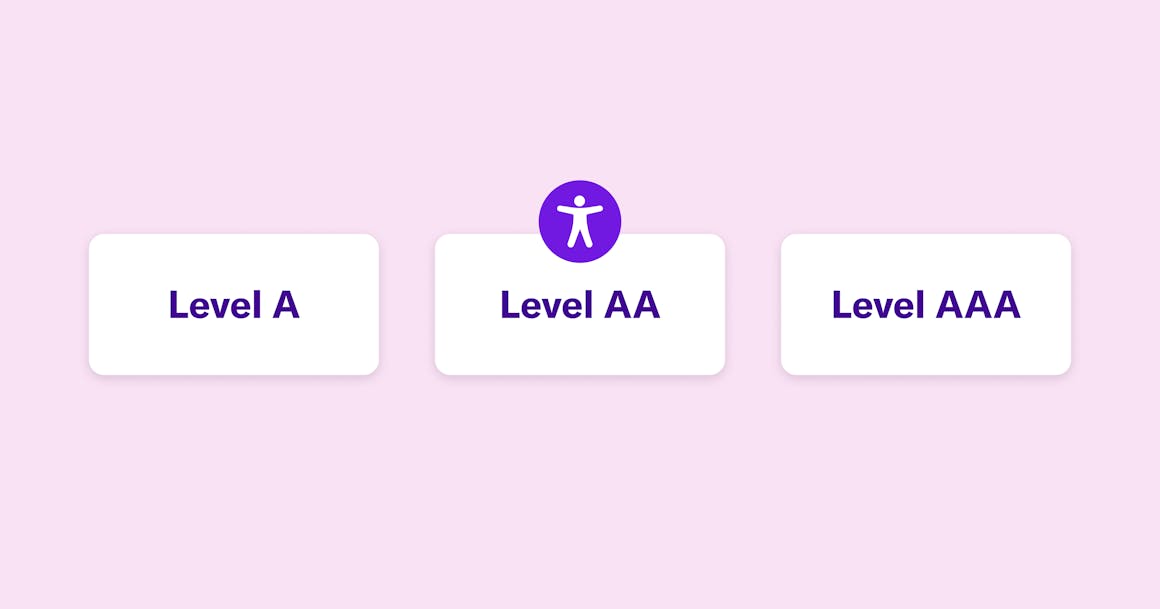 The WCAG Framework and Accessibility Compliance
The Web Content Accessibility Guidelines are consensus international standards for digital accessibility. Published by the World Wide Web Consortium (W3C), WCAG is a principle-based framework with success criteria that identify common accessibility failures and provide tactics for remediation. 
WCAG divides its success criteria into three levels of conformance:
WCAG Level A - These success criteria are essential for avoiding major accessibility barriers that prevent users from navigating web content.
WCAG Level AA - Level AA includes all Level A success criteria, along with additional criteria to improve accessibility for certain groups of users (including people who use screen readers and other assistive technologies). Note that for businesses to be compliant with the ADA, they have to be accessible to people who use assistive technologies. Most websites should seek Level AA conformance.
WCAG Level AAA - The most strict level of conformance includes all Level A and Level AA success criteria, along with additional criteria that may not be achievable for all types of content.
In public statements, the Department of Justice has indicated that WCAG Level AA conformance demonstrates reasonable effort to comply with the Americans with Disabilities Act. ADA compliance testing generally means auditing content for conformance with the Level AA success criteria of the latest version of WCAG.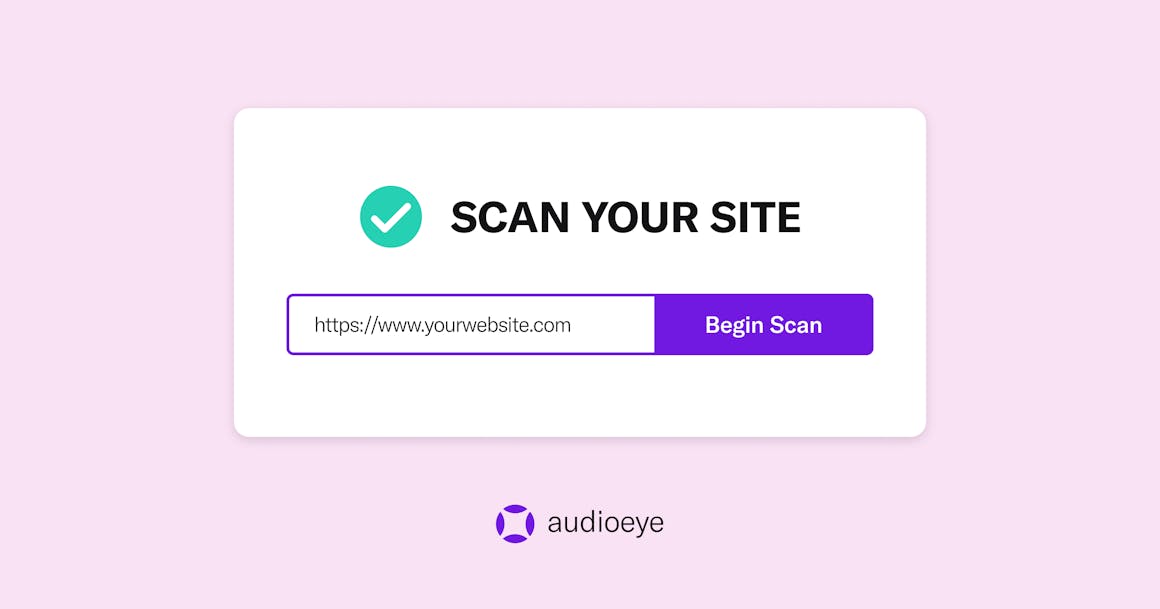 How to Test Websites for ADA Compliance
The W3C doesn't test websites for WCAG conformance, but a number of tools and services are available to help site owners audit their content. 
Automated ADA Compliance Testing
Automated tools like an ADA compliance checker can be effective for evaluating many of the most severe accessibility barriers. Software can identify about half of potential WCAG failures, including missing alternative text (also called alt text), missing video captions, improperly ordered HTML header tags, and certain keyboard accessibility issues.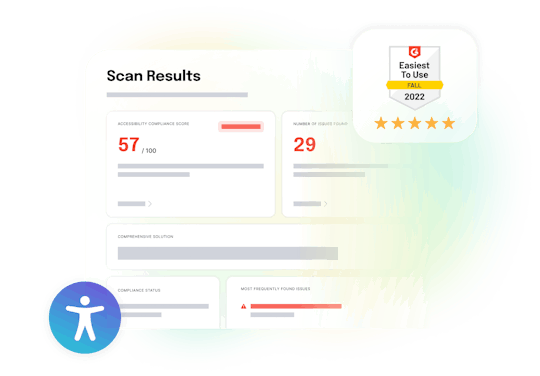 Find out if your site is accessible for people with disabilities and meets the ADA, WCAG, and other requirements.
Free Scan
Manual ADA Compliance Testing
While automation can lower the cost of your accessibility initiative, it's important to recognize that some accessibility barriers require human analysis. For example, an automated tool can tell you whether your images are missing alt text, but it can't tell you whether your alt text accurately describes an image. 
Manual compliance testing helps to fill in the gaps. Accessibility experts can check your site for common WCAG failures that don't fall into simple "pass-or-fail" rulesets, then provide recommendations for remediation. 
AudioEye's manual testing and remediation services help businesses create content that works for a greater number of users. Our accessibility testers review content using screen readers and keyboard-only navigation, and our four-step remediation process ensures that all changes work as expected.
Ready to test your website for accessibility?
Scan your website now.