Kasasa
Kasasa is a wholesale financial technology and marketing services company that sells branded, community-powered products designed to drive profit and growth for community financial institutions. In 2016, Kasasa realized a need to create accessible user experiences for their FIRSTBranch® website customers and end users. They were familiar with digital accessibility and wanted to stay on pace with, or ahead of, similar providers in their industry.
Online banking websites are very large, complex and require a high level of transactional capability, making digital accessibility a critical focus area. Kasasa needed an accessibility provider that could support their technology-first solution and offer human expertise to support their high-touch service offerings.
Once the digital accessibility solution is in place, how would Kasasa maximize customer adoptions to ensure the highest levels of access and compliance?
Adopt a corporate-level belief in equal access for all
Build accessible experiences that increase brand equity
Expand marketplace to include people with disabilities
Provide customers support & protection from legal action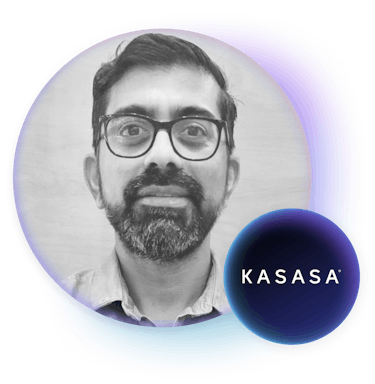 Kasasa's customers expect us to provide products and services that help them drive profit and growth. AudioEye®'s solution provides an important layer of compliance, along with opportunities for customers to earn additional revenue and resources for Kasasa to continually grow the program."

Since launching the full partnership, Kasasa has been made aware of zero accessibility-related legal actions targeting FIRSTBranch customers. In the first eight months of 2021, FIRSTBranch websites had tens of millions of pageviews which resulted in billions of remediations.
AudioEye's technology-first solution monitored over 32 million total pageviews
AudioEye averaged 10+ unique remediations (accessibility fixes) per page
Kasasa captured an additional 15% in average incremental revenue from each FIRSTBranch customer
Nearly 100% of the FIRSTBranch customers are providing an accessible online experience
Bring AudioEye to your organization today