Drupal
Certified ADA / WCAG accessibility compliance made easy on Drupal, a leading digital experience platform that helps you manage and deliver web content across channels and devices.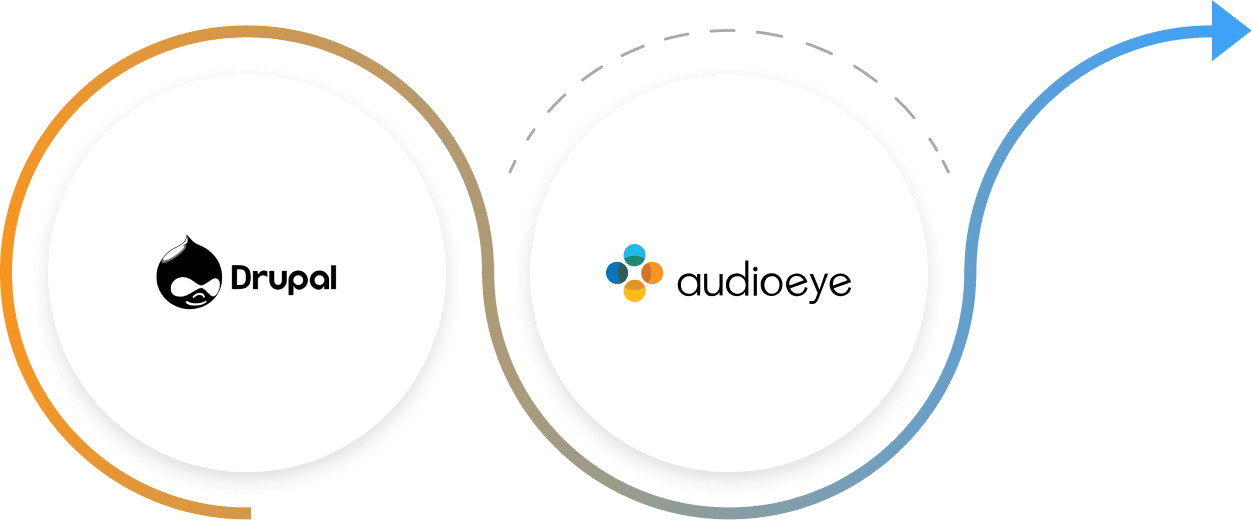 Accessibility Matters
Compliance
Reduce your risk of costly, time-consuming lawsuit with an ADA / WCAG compliant site.
Competition
Boost your SEO and stand out among your competitors with more accessible online content.
Consumers
Broaden your consumer base to the 61 million US adults living with a disability.
AudioEye available as a Drupal Module
Easily create ADA/WCAG compliant websites with AudioEye, the industry's only fully managed digital accessibility solution that couples the power of AI/machine learning with a team of certified digital accessibility experts. With AudioEye Managed, customers are protected on day one with certified compliance.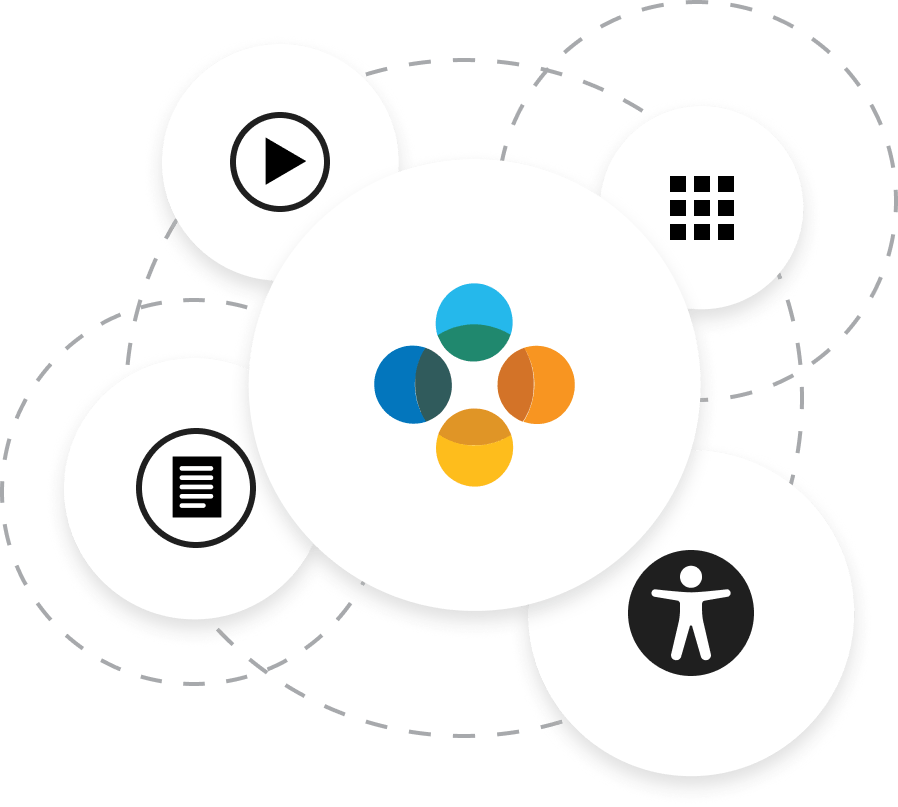 AudioEye Toolbar
Once AudioEye is on your website, visitors can personalize their experience with the Visual Toolkit, and submit accessibility errors with the Help Desk. Keyboard friendly site and page elements menus provide additional support. All part of the AudioEye Toolbar.
AudioEye Admin Dashboard
Your AudioEye Admin Dashboard provides access to accessibility reports and helpful resources. For our Pro plan, access our Builder Tool that enables you to identify and fix your WCAG errors on your own.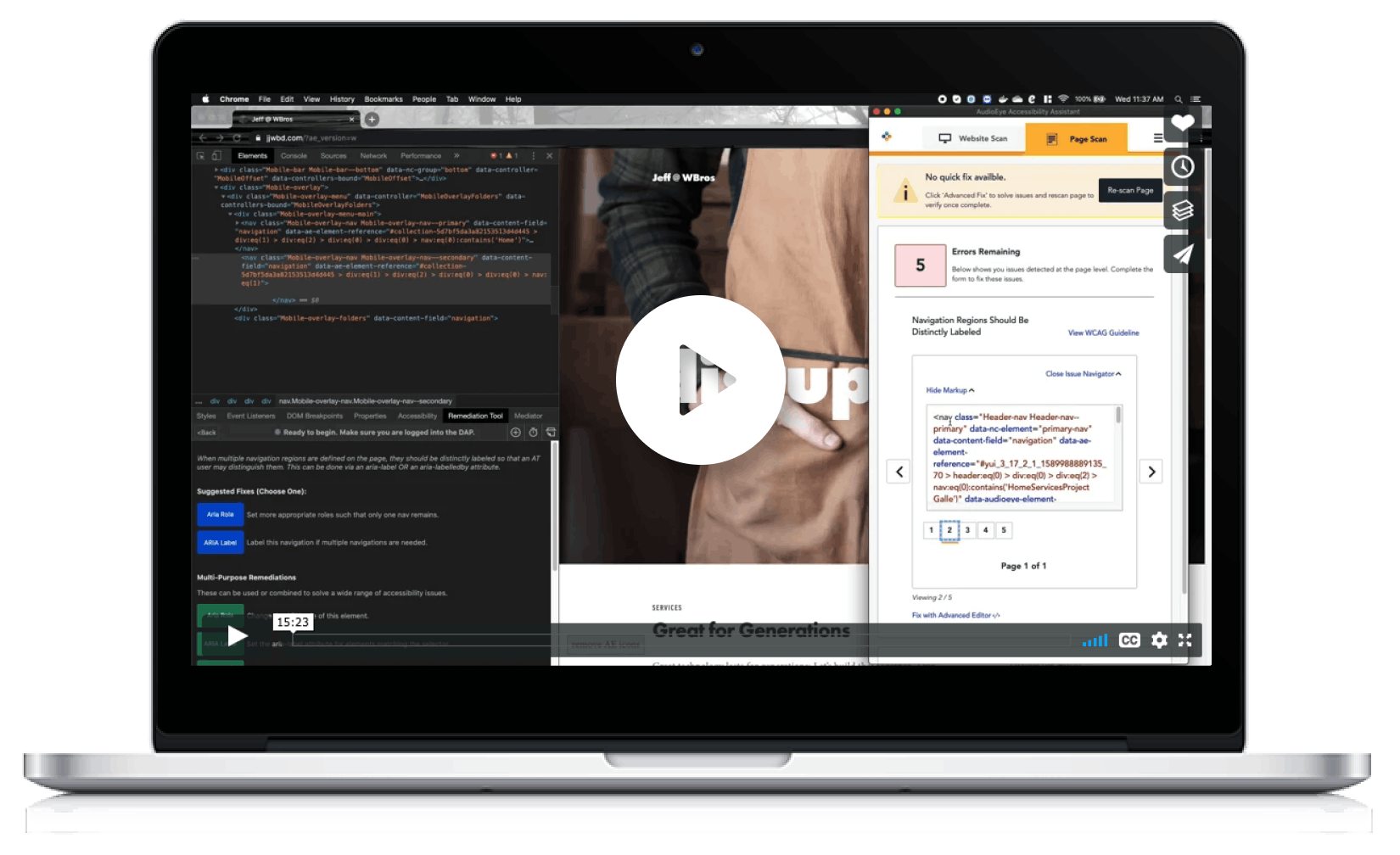 Builder Tool
Custom reports list your site's specific WCAG errors. AudioEye Pro customers can now use our on-site, easy-to-use Builder Tool to fix them in real time.
Frequently Asked Questions
1
Can I manually add AudioEye to my Drupal website?
2
How is AudioEye different from the competition?
3
What is Web Content Accessibility Guidelines (WCAG) compliance?
4
What standards does AudioEye use to certify accessibility?
5
What laws specifically address digital accessibility?
6
Am I required by law to make my website accessible?