How it Works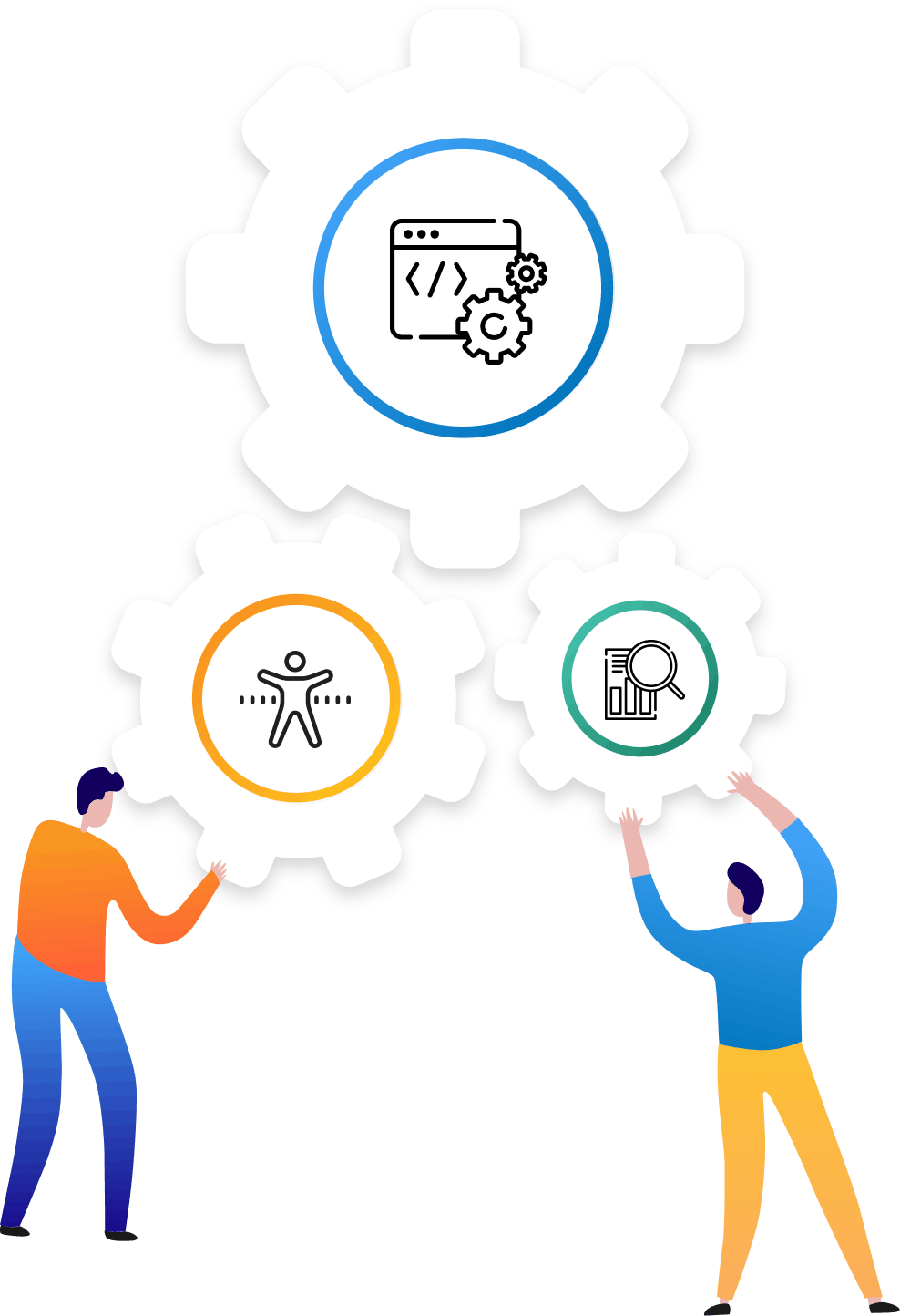 Easily install a single line of JavaScript code, our technology begins monitoring for errors and our toolbar appears.
Whether you outsource your compliance to our team or use our Builder tool, you can fix identified WCAG errors in real time.
Access your account portal at any time for point-in-time compliance reports. With our fully managed plan, monitoring is always on, and we Certify your site.
Certified digital accessibility compliance
AudioEye unites industry-leading technology with a hands-on approach. Why? The reality is that automation alone isn't enough. Don't be fooled, a toolbar-only solution doesn't make your site accessible. AudioEye combines powerful machine learning technology with the know-how of certified digital accessibility experts.
We scan millions of web pages and resolve billions of errors each day. Our scanner screens against more WCAG standards than our closest competitors. Leaving no stone unturned, we manually test our work with assistive technology by people who rely on assistive technology. Our solution is always-on and we can certify your compliance. Are you ready to get started?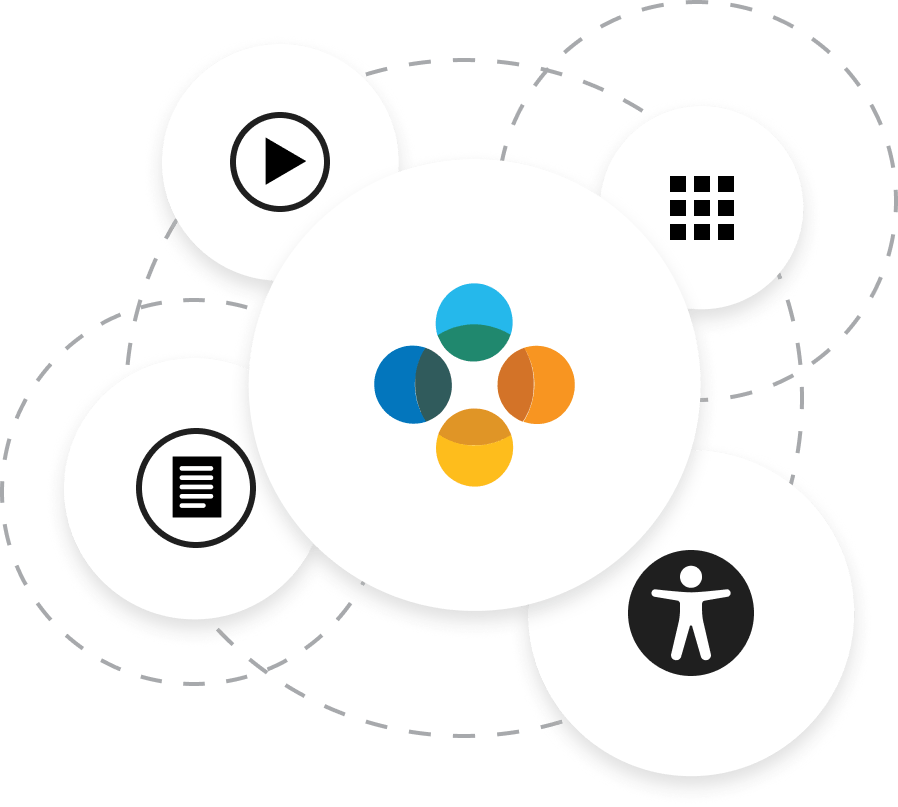 AudioEye Toolbar
Visitors can personalize your site with our Visual Toolkit and report accessibility issues with Help Desk. Our keyboard-friendly site and page elements menu provide additional support too, and are included as standard with the AudioEye Toolbar.
AudioEye Admin Dashboard
The AudioEye Admin Dashboard provides you with accessibility reports and helpful resources. With our Pro plan, you can identify and fix your WCAG errors on your own using our Builder Tool.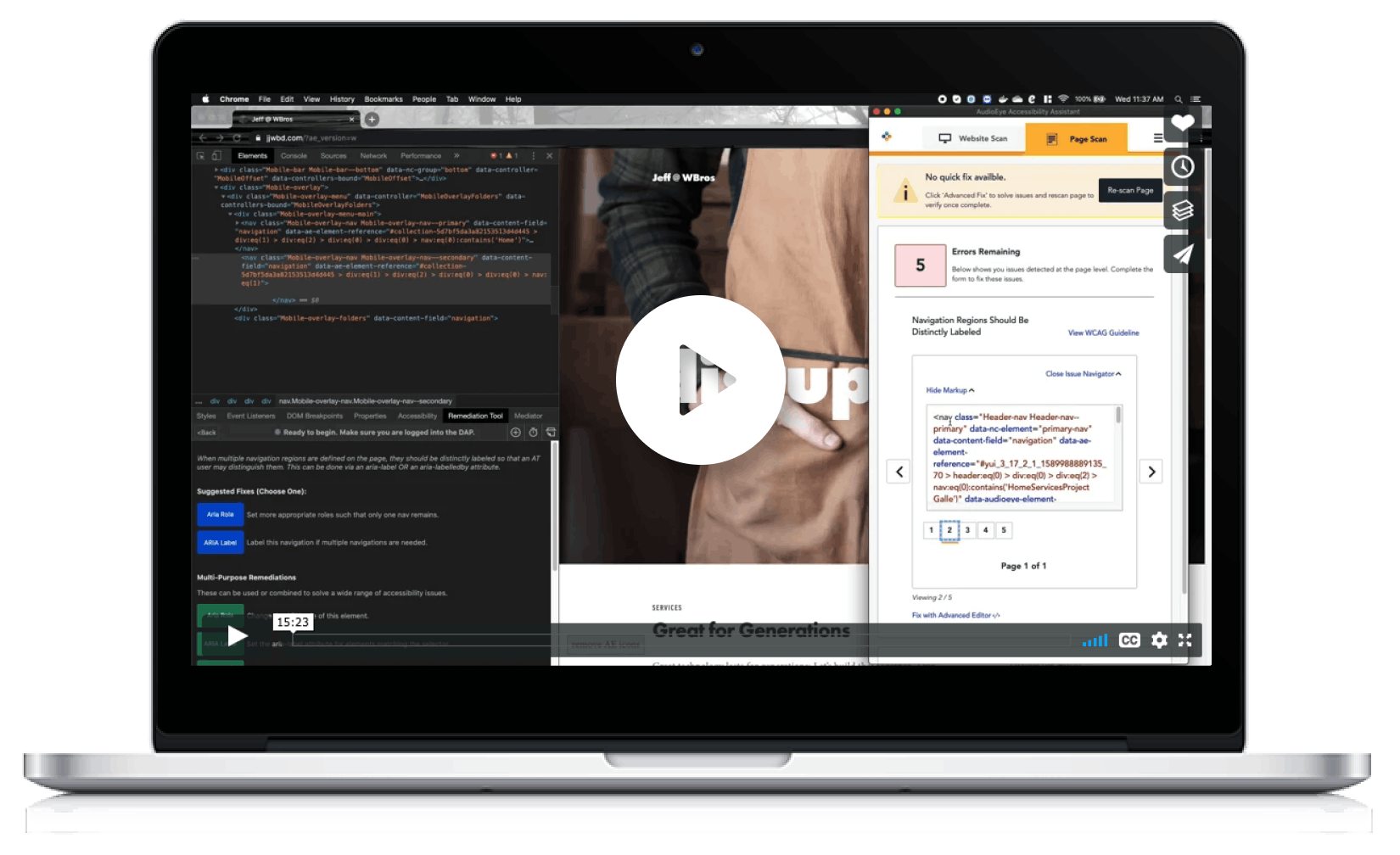 Builder Tool
Custom reports list your site's specific WCAG errors. Pro customers can now use our on-site, easy-to-use Builder Tool to fix them in real time.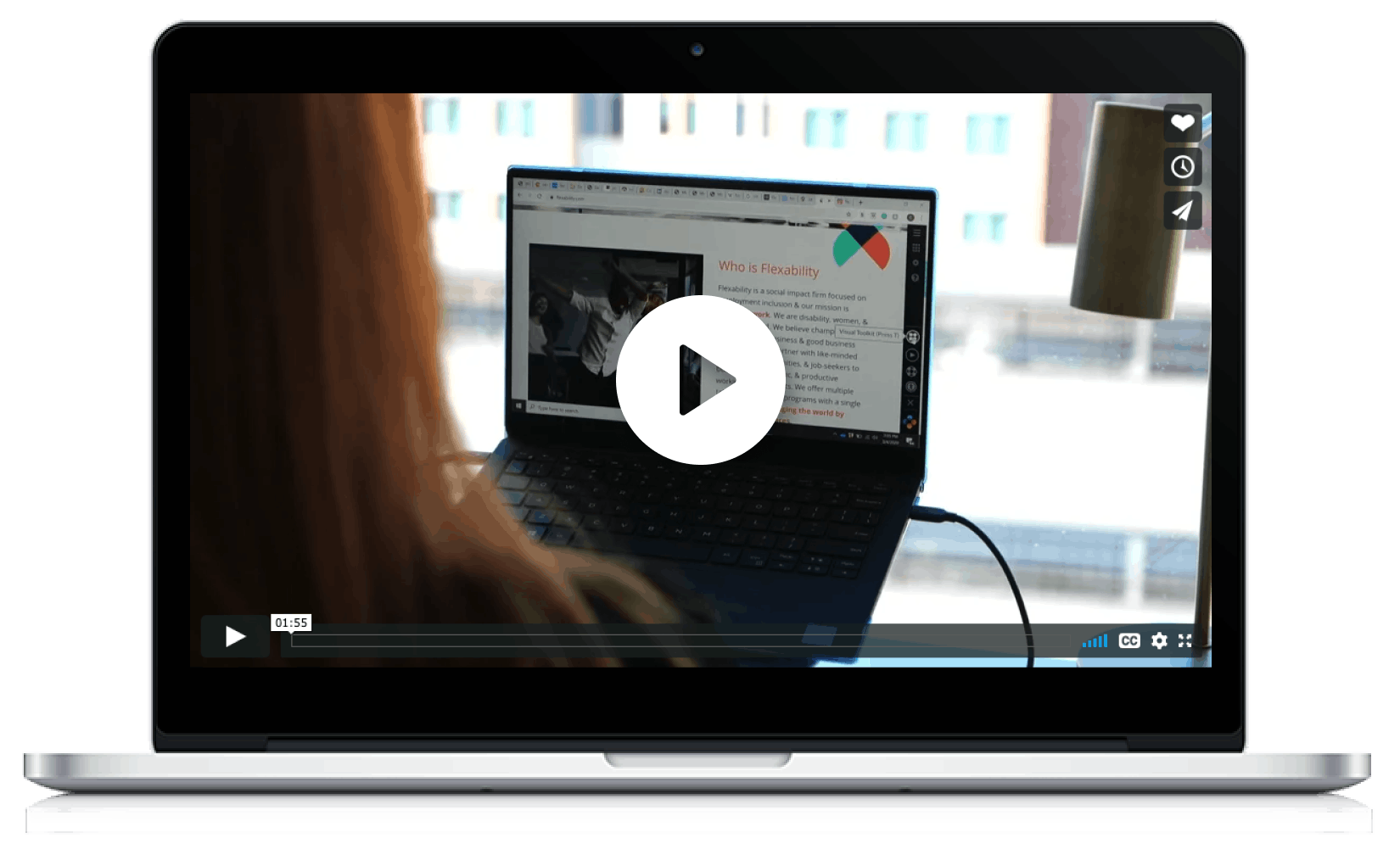 Ease and expertise of AudioEye
Every time you refresh copy or add content to your site, are you also ensuring it's accessible? Do you have the team to manage any WCAG errors? Digital accessibility compliance can be overwhelming. But not for us. Simply install a single line of code and our expert team and technology take over. We manage the work and the risk. You rest easy knowing your site is ADA compliant.

Play video with audio descriptions.
Frequently Asked Questions
1
How do I install the Javascript on my site?
2
Do you do the work to make my site accessible, or do I?
3
Is your solution secure?
4
All I need is a toolbar to make my site accessible, right?
5
Does AudioEye on my site impact loading times or site performance?