Back to blog
Canada's Journey to Website Accessibility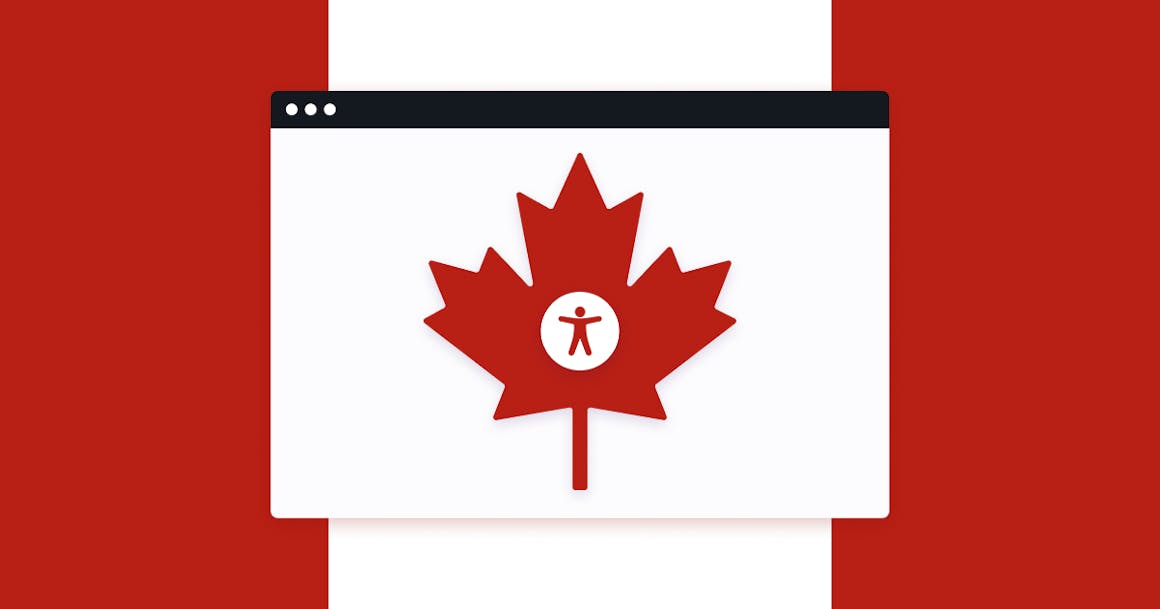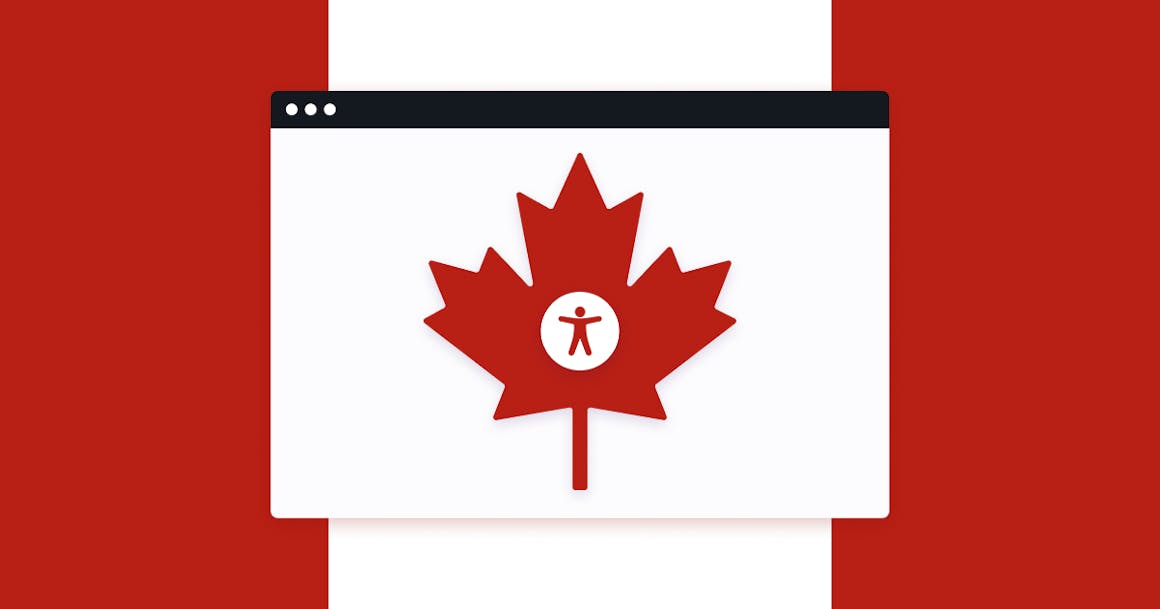 To understand website accessibility laws in Canada, we start with the Canadian Disability Rights Movement, which began after the World War I when veterans who were disabled began returning home and needed accommodation and resources. It wasn't until after World War II that accommodations and services for disabled veterans also began to apply to all people with disabilities.
It wasn't until the 1970's that advocacy for civil rights and people with disabilities began to organize. This was the turning point in the Canadian disability rights movement. It brought forth the Canadian Human Rights Act that has led the Canadian Government to continue implementing accessibility standards, which has led to several progressive civil rights advancements.
Canadian Human Rights Act
The Canadian Human Rights Act was enacted in 1977 to ensure that all people have equal opportunity as a member of society.
The Human Rights Act outlined that individuals cannot be discriminated against on the basis of their: "race, national or ethnic origin, colour [sic], religion, age, sex, sexual orientation, marital status, family status, [and] disability…"
The law is mandated under the Canadian Federal Government and applies to federal employees and service providers.
By making it illegal to discriminate on the basis of a person's disability, this became the first step in the disability movement and making accessibility a priority for Canada.
Government of Canada Common Look and Feel Standards
The Human Rights Act was just the beginning in Canada's Disability Rights Movement. While the Human Rights Act focused on non-discrimination based on disability, it could not have foreseen the world wide web coming into focus in the 1990s.
In 2001, the Common Look and Feel standard was initiated to address accessibility through the world wide web. It focused on the accessibility and usability standards and branding through the internet throughout the provinces of Canada's government websites. It was broken into four parts: standards on web addresses, accessibility and usability, common web page formats, and email. After changes throughout the years to keep updates with new web advancements, the Common Look and Feel Standards 2.0 was replaced by the 2011 Government of Canada Web Standards.
Government of Canada Web Standards
After taking effect in 2011, Canada Web Standards have been updated in 2013. The Web Standards outline how to make government websites and mobile applications accessible to people with disabilities. The Web Standards piggybacked off the Common Look and Feel Standards, requiring that web pages meet Web Content Accessibility Guidelines (WCAG) 2.0 and comply with all five of the conformance requirements:
Level AA
Full pages
Complete processes
Technologies that are accessibility supported
Technologies that are not accessibility supported
If the web page conforms to Level AA, it also conforms to Level A. To be in conformance, full pages must be accessible. It will not be in conformance if part of the web page is excluded. If multiple web pages are part of a process is order to complete steps, they must all conform at the same level. The website must be accessible to assistive technologies that are used by people with disabilities (technology that is accessibility supported) and if technology is used that is not accessibility supported, it can still be used but it must not interfere or block technology that is accessibility supported.
Understanding the Accessibility for Ontarians with Disabilities Act
The newest website accessibility law in Canada is the Accessibility for Ontarians with Disabilities Act (AODA) that was enacted in 2005 and was recently amended in April of 2016. The AODA is a Civil Rights Law that intends to create a barrier-free society by 2025.
The AODA is comprised of five standards:
Customer Service
Information & Communication
Employment
Transportation
Design of Public Space
These five standards fall under the AODA's Integrated Accessibility Standards Regulation (IASR) which includes its own standards:
Training for all staff, including volunteers
Creation of accessibility policies
Create and maintain an accessibility plan every 5 years
Accessibility needs to be considered when designing and procurement
In response to the growing use of the Internet, website accessibility is a big component in the Accessibility for Ontarians with Disability Act standards. Public sector organizations and large private sector or non-profit organizations with more than 50 employees must comply to WCAG 2.0. Level A Compliance was to be achieved in 2014 and, by 2021, they must comply with Level AA.
Canadian disability laws have drastically changed since the Canadian Human Rights Act, which gave way for accessibility laws to grow and keep up with new technological advances. As the world is shifting to providing information and services online, website accessibility has become an important issue. If a person with a disability does not have access to web content, they do not have equal access and it is considered discrimination.
Source Articles
Government of Canada Common Look and Feel (CLF) Standard
The Accessibility for Ontarian's with Disabilities Act (AODA)
Web Standards for the Government of Canada
Ready to test your website for accessibility?
Scan your website now.