Back to blog
E-commerce Penetration Is Rising: Is Your Site Accessible?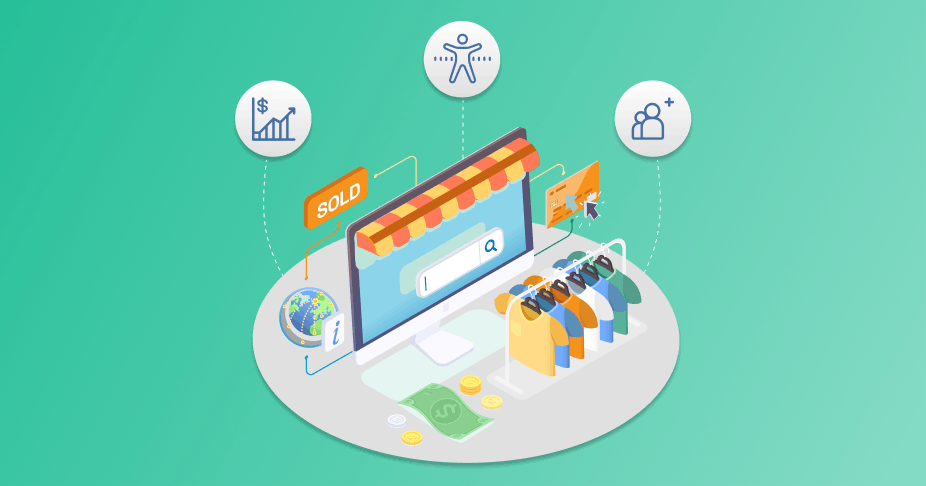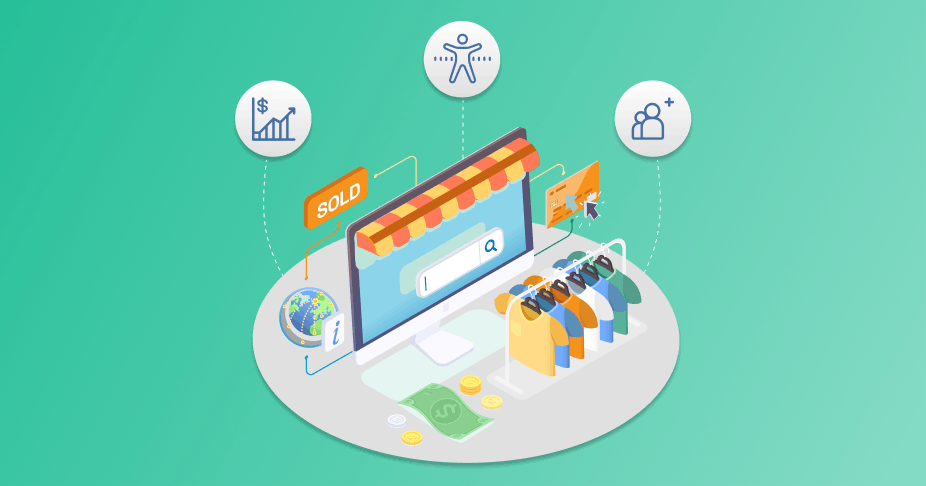 The growth of e-commerce is rising. As retailers rush to keep up with online shopping, web accessibility needs to take a front seat. This article is about how the COVID-19 pandemic forced retailers to focus on accessibility.
In early 2020, the COVID-19 pandemic triggered an avalanche of disruption across the US retail industry. According to the latest research by McKinsey, US e-commerce penetration—that is, the percentage of all retail purchases made online—increased by almost 20 percentage points in just the first three months of 2020. During that first quarter, approximately 35 percent of all retail purchases in the US were made online.
McKinsey believes that this sudden surge in growth has escalated e-commerce trends by the equivalent of ten years. In other words, the growth in e-commerce over the past three months is equivalent to the total growth that was previously expected between 2020 and 2030. This, as consumers have increasingly come to rely on online shopping as brick-and-mortar stores closed and as many remain closed. Further, a growing number of these e-commerce sales come through mobile devices, and Statista predicts that mobile will account for 73 percent of e-commerce sales by the end of 2021.
Speed and convenience, but only for some
One of the major reasons that e-commerce penetration has been rising steadily over the last decade is its speed and convenience. Today's consumers expect the ability to rapidly browse, compare and buy from any connected device of their choosing, and receive their products quickly via home delivery or in-store collection. However, the user-friendliness of the e-commerce experience is often far from universal.
Today, around 26 percent of American adults are living with some form of disability. And while user experience design has recently become a hot trend in e-commerce, the vast majority of online stores—including mobile sites—fail to meet minimum standards for digital accessibility for one quarter of the adult population.
Digital accessibility takes a back seat
As increasing numbers of US businesses look to build their first e-commerce stores or expand their existing footprint, achieving the gold standard of the Web Content Accessibility Guidelines (WCAG) seems to be low on the list of priorities. However, digital accessibility in the post-COVID era is more important than ever.
Setting aside the fact that building universally accessible digital properties is simply the right thing to do for moral reasons, the rights of US consumers with disabilities are protected by law. Specifically, Title III of the Americans with Disability Act (ADA) mandates that "places of public accommodation" be accessible to visitors of all abilities.
Act fast to reduce risk
An ever-growing number of legal judgements in US Federal Court prove that your e-commerce store is one such place of public accommodation. As a result, businesses that ignore the requirements of the ADA face the very real threat of legal action, settlement costs and reputational damage.
If your business is one of the many that has either launched a new virtual storefront or seen a big uptick in e-commerce traffic, then it's crucial to act fast and take ownership of your digital accessibility.
The good news is that you can create an e-commerce experience that's open to people of all abilities without diverting valuable resources during a demanding retail period.
AudioEye offers a complete, end-to-end solution for digital accessibility, based on the gold standard of the WCAG. Our approach brings together automated tools that fix website accessibility issues at the code level and human experts who continually monitor your sites for potential problems.
Even though web content and accessibility best practices are constantly evolving, you can gain the peace of mind that your business is offering digital journeys that meet and exceed the requirements of the ADA. And by doing the right thing for all your customers, you can maximize your market reach, capture incremental sales and fast-track your business growth in the post-COVID world.
Getting started with digital accessibility couldn't be easier. To take the first step today by scheduling time with an AudioEye expert now.
Ready to test your website for accessibility?
Scan your website now.