Back to blog
People With Disabilities Are Taking Center Stage in the Conversation on Accessibility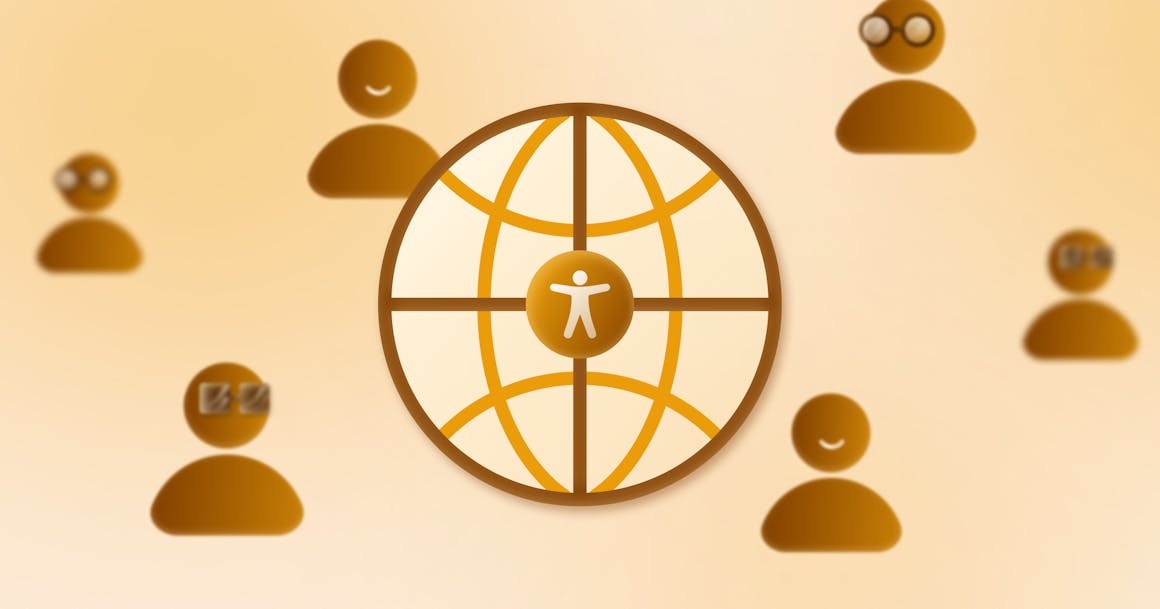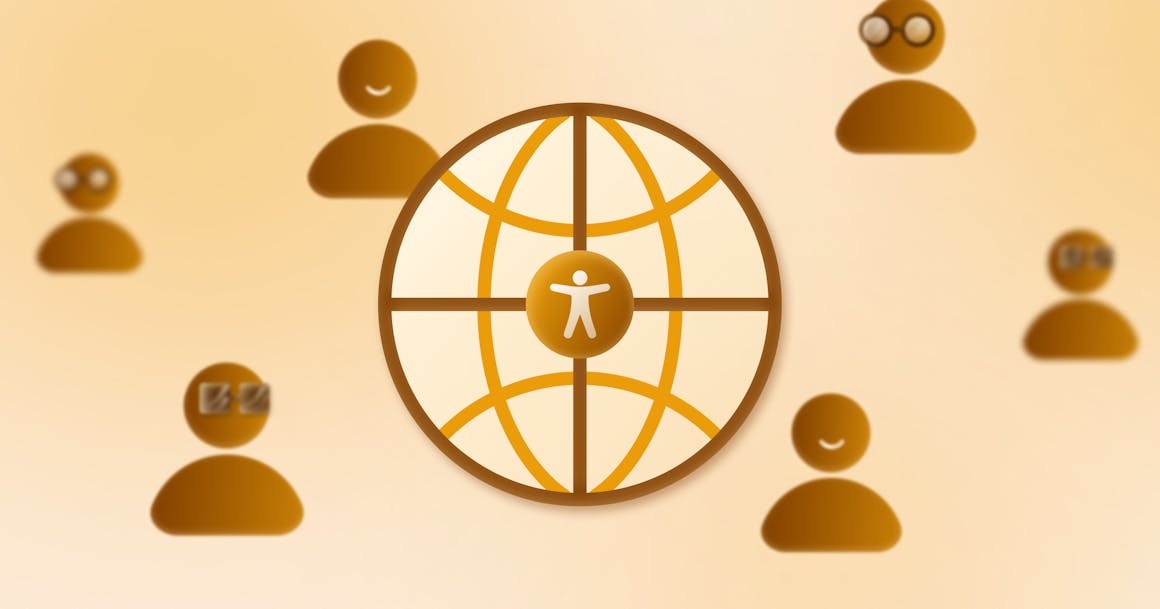 Conversations about accessibility are on the rise. Here are three key takeaways for enterprise brands.
I've never considered myself a trailblazer.
But like many members of the disability community, I've had to become a digital accessibility expert.
As someone with a vision disability, it's hard to do much online without noticing how often businesses fall short on digital accessibility. So it's encouraging that more brands are looking into the accessibility of their websites — and turning to the disability community for guidance.
In this post, I want to share a pair of takeaways from recent conversations I've had about digital accessibility — and how businesses can create websites that work for everyone.
1. Enterprise brands are genuinely interested in creating more inclusive experiences.
In the last few years, I've noticed a shift in the way enterprise brands approach digital accessibility.
Many of the businesses I talk to today aren't just looking for quick tips on how to reduce their risk of being sued under laws like the Americans with Disabilities Act; they're genuinely interested in learning how to make common user tasks — like scheduling an appointment or adding products to a shopping cart — more accessible for people with disabilities.
I'm not sure what's responsible for this shift. It could be the fact that more money is being allocated to diversity, equity and inclusions (DEI) programs. Or that more businesses are recognizing the value of creating digital experiences that work for the 1.3 billion people globally who live with a disability.
Whatever the case, it's exciting that more businesses are looking to actually solve problems, and not just "check the box" on compliance.
2. Accessibility is a partnership that requires collaboration for success.
Recently, I presented at a conference for WordPress Accessibility Day, where I gave a talk on how people need to work together to build more accessible websites.
This has been a constant theme for me as a business owner and content creator. I've never been shy about reaching out when I encounter an accessibility issue, but I've always felt I could get a better answer with a handshake and a smile than by approaching businesses with anger, bluster, or threats.
In my experience, this kind of first-hand feedback can be invaluable for businesses. There are plenty of times where a design or user flow makes sense on paper, and works great for most users. But if it doesn't account for assistive technologies like screen readers and sip and puff devices, it can be problematic for people with disabilities.
3. People with disabilities should be involved early and often in the design process.
In May, I participated in a webinar on designing for digital accessibility as part of AudioEye's celebration of Global Accessibility Awareness Day.
During the webinar, myself and other members of the AudioEye A11iance — a group of people with disabilities who help test customer websites — were asked to share best practices on creating accessible online experiences.
One of the things I shared was the importance of involving people with disabilities early in the design process — and how making inclusive design choices can help build customer loyalty and drive more sales.
Finding my place in the disability community
For a long time, I fought being involved in the vision loss and disability community. I was slow to accept the offer to work for AudioEye. In fact, they had to talk me into it! I resisted the opportunity to write and speak about digital accessibility, because it wasn't where I planned to go. But it's where I belong.
Now, I see a bright future. I see myself on stage in front of rapt audiences, talking about digital accessibility — or just inspiring the heck out of them with my stories of overcoming adversity.
There's so much businesses can still learn about digital accessibility. And it starts by welcoming people with disabilities to the stage. I'm so glad that more businesses are seeking input from the disability community. We have so much knowledge to share. I like to think I've done my part to expand the conversation, and I hope this is only the beginning.
Ready to test your website for accessibility?
Scan your website now.