Back to blog
Simpleview Narrows the Digital Accessibility Gap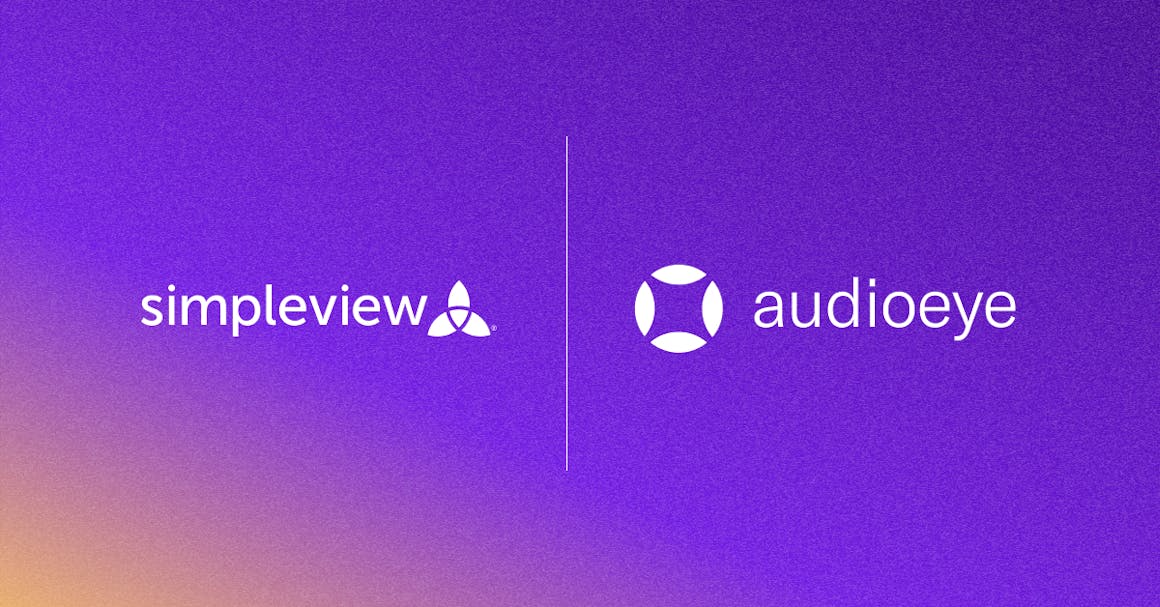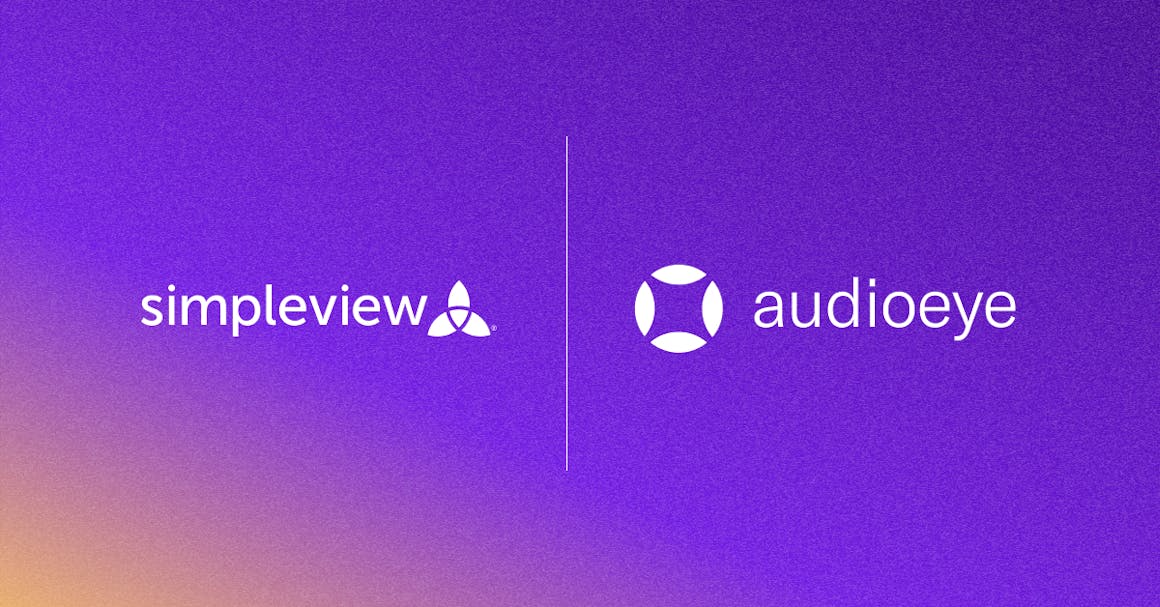 From small towns to big countries, Simpleview's partnership with AudioEye is making the travel and tourism industry accessible to people with disabilities.
For more than 20 years, Simpleview has helped hundreds of Destination Marketing Organizations (DMOs) connect with potential travelers.
In 2018, the team noticed a sharp uptick in customer questions about digital accessibility — and CRO Greg Evans knew it was time to act.
"Digital accessibility is an essential part of our industry," Evans said. "Our customers promote their destinations to visitors — and visitors come in all shapes and sizes, including those who have disabilities."
At the time, digital accessibility wasn't baked into Simpleview's product or services. But according to Evans, his team has always been open to working with technology partners who bring deep domain expertise.
"Being able to partner with the best allows us to focus on our core business while still delivering best-in-class solutions to our customers," he said. "And it's reassuring to know these solutions are going to constantly improve, because that's all they do."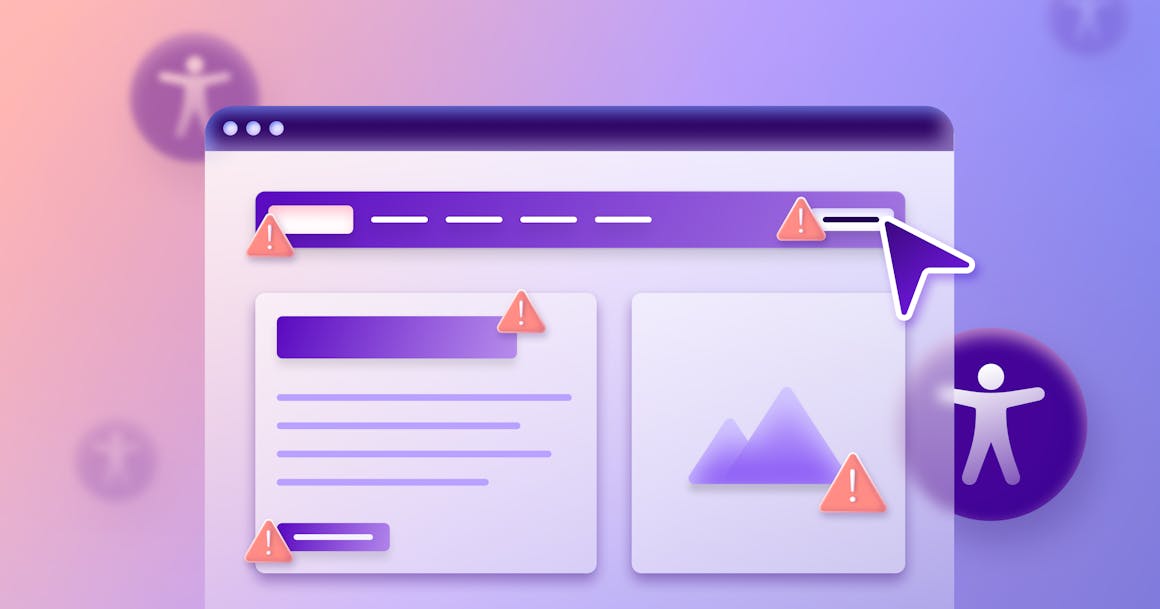 Finding the Right Accessibility Partner
Once Simpleview started to evaluate different solutions, it didn't take long for their focus to shift from simple overlay tools to a true accessibility partner.
"Some of the other solutions were cheap and easy to implement, but they fell short on the promise of accessibility," Evans said. "We wanted a partner who had great technology, but could back it up with the human intervention and expertise needed to deliver results that actually make a difference for people with disabilities."
Since partnering with AudioEye, Simpleview has moved about 25% of its website customers onto the platform. Each customer has access to AudioEye's automated testing and remediation tools, quarterly reviews of page templates conducted by certified accessibility experts, and legal support.
Once a customer signs on, Simpleview installs AudioEye's JavaScript onto their website — where it starts to find and fix common accessibility issues each time a visitor loads the page.
We looked at all the players and found AudioEye to be far and above the rest. Not only from a technology perspective, but from a leadership and methodology perspective.
Greg Evans | CRO, Simpleview
Making the Business Case for Digital Accessibility
Because Simpleview's customers deal with physical spaces and places, many are already familiar with laws like the Americans with Disabilities Act (ADA). So it's not surprising that they tend to be ahead of the curve on digital accessibility.
When Simpleview does need to educate a customer or prospect on the value of digital accessibility, they focus on three customer benefits:
Digital accessibility is not an edge case: 1.3 billion people globally live with some type of disability, yet 97% of the internet is inaccessible to people with disabilities. That's a huge gap — and a costly one for businesses, when you consider that people with disabilities control $13 trillion dollars in disposable income along with their friends and family.


Digital accessibility is the law: Over the last few years, there has been a record number of digital accessibility lawsuits. Conforming to accessibility standards like the Web Content Accessibility Guidelines (WCAG) can help organizations protect themselves from the risk of litigation.


Digital accessibility is the right thing to do: Simpleview's customers are travel bureaus and destination marketing organizations. They need to be able to reach every potential visitor, meeting planner, or meeting delegate.
People with disabilities tend to be more loyal customers. We will stick with companies that go out of their way to make us feel welcome.
Maxwell Ivey | AudioEye A11iance Advocate
An Ongoing Partner in Accessibility
According to Evans, digital accessibility is not a one-time task, but a journey.
For the Simpleview team, another benefit of working with AudioEye has been the opportunity to build subject matter expertise as a thought leader in the digital accessibility space.
"AudioEye helps us educate our customers on how to bring the physical ADA attributes into the digital world through their destination websites to ensure they are better serving people with disabilities," Evans said.
With support from AudioEye's Partner Network, Simpleview's sales and customer success teams are able to share not just product and platform updates, but larger industry trends, evolving customer expectations, and even legal resources to help address customer questions about compliance or lawsuits in their community.
Digital accessibility is truly the ethos of AudioEye — and it shows," Evans said. "Not only in their products, but in their support of us and how they use human intervention to complement their technology.
Greg Evans | CRO, Simpleview
Curious about your website's accessibility? Enter any URL to get a free scan of your site and identify accessibility issues you can fix today.
Ready to test your website for accessibility?
Scan your website now.