Back to blog
What's Next For Digital Accessibility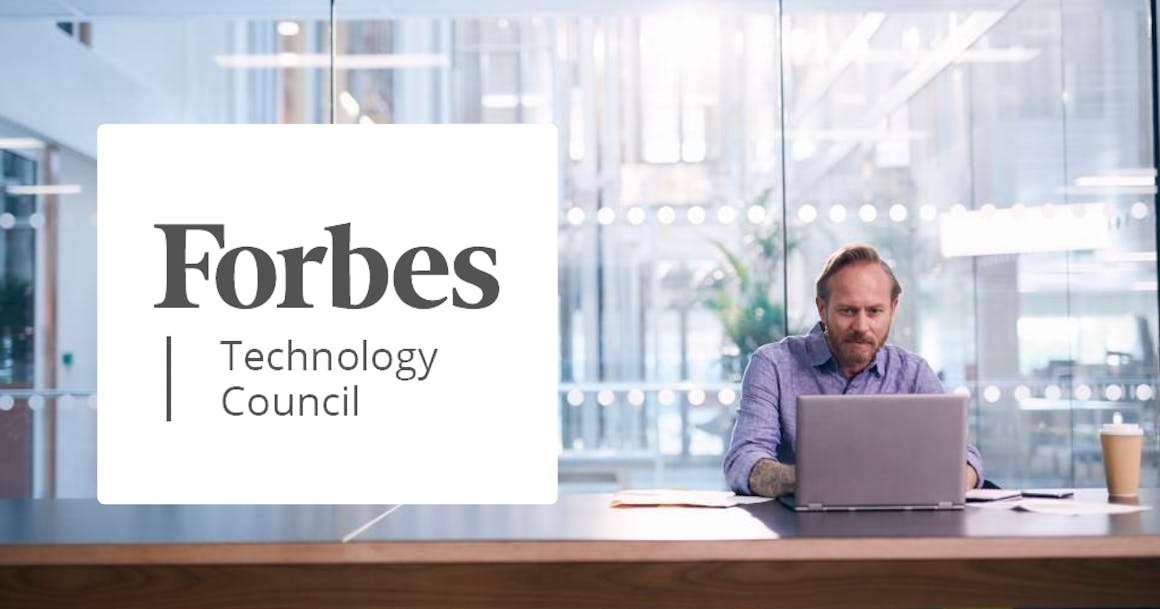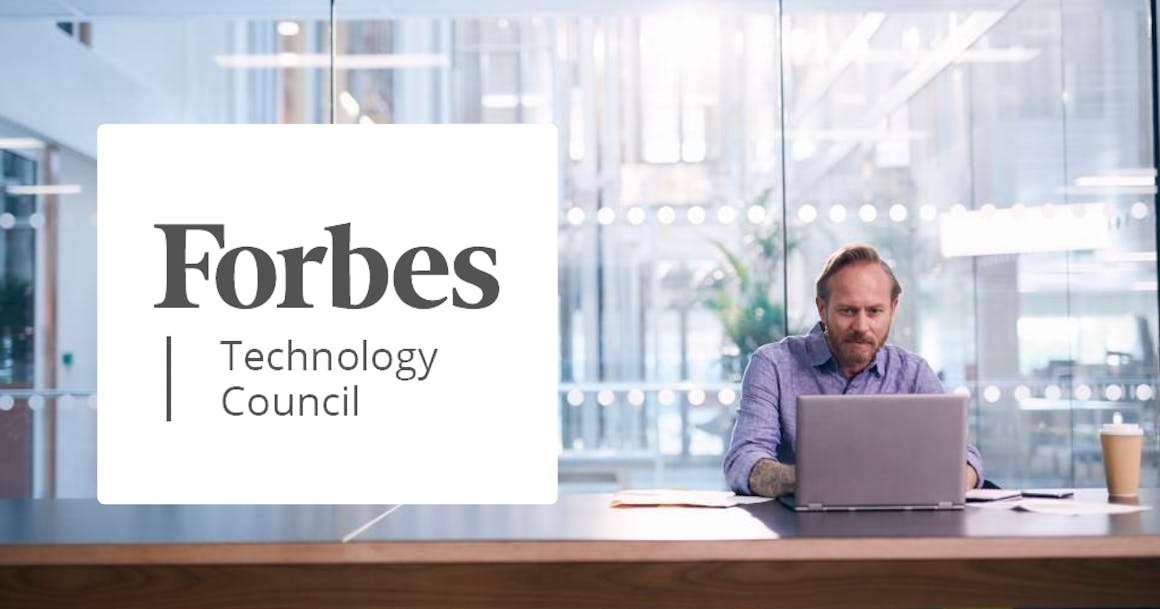 Learn about two major issues that have prevented digital accessibility from being widely adopted. This post originally appeared on Forbes.
With the digital accessibility specialist hiring surge, the rise of accessibility lawsuits and the many articles written on the subject, one may think we are making real progress toward equal access to the internet. But as of 2022, only 3% of the internet is accessible to people with disabilities, and the majority of business owners still don't know how to make their websites accessible — some don't even know they have to — for the 26% of American adults who live with a disability.
As the CEO of AudioEye, a digital accessibility SaaS company, in the last four years, I've researched digital accessibility, consulted with experts and the disability community and listened to our customers, who represent businesses of all sizes across industries. There are two major issues that have prevented digital accessibility from being widely adopted: cost and a confusing legal landscape.
Adopting A Technology-First Approach
The old way of consultants advising developers to manually fix accessibility issues at the source is expensive and has not scaled to the size of the problem. The answer to helping businesses solve digital accessibility at scale lies in a technology-first approach, which combines the best of technology with human expertise.
Automation allows for real-time monitoring and fixing the majority of common accessibility errors as they happen, thus significantly improving the experience for people with a wide range of disabilities. People, whether it's internal developers or paid consultants, can then focus on the remaining complex issues that require human judgment and intervention.
Here's why the technology-first approach makes the most sense.
Complexity Of The Internet
More than 250,000 sites are launched daily, with new content being added every second. Technology allows us to keep up with the scale of the internet and tackle the dynamic nature of websites, which creates a colossal accessibility challenge for businesses and content creators.
Even the websites that have accessibility embedded in the development process are likely to have accessibility errors. Typically, developers work in two-week "sprint cycles" and are working hard to deliver code on time. Unfortunately, accessibility tools will not detect all accessibility flaws or developers will not have time to make changes before the code is released. Even as accessibility issues are eventually fixed, more are introduced over time, resulting in a never-ending inaccessible website.
If we consider that the majority of existing websites were built without accessibility in mind (which explains why 97% of the internet is inaccessible), then we are faced with a systemic problem that requires a solution that can both fix existing errors at scale and provide ongoing monitoring and remediation to ensure continuous accessibility.
This is not an easy task, and it can easily take up a lot of developer time and other resources—which most businesses can't afford.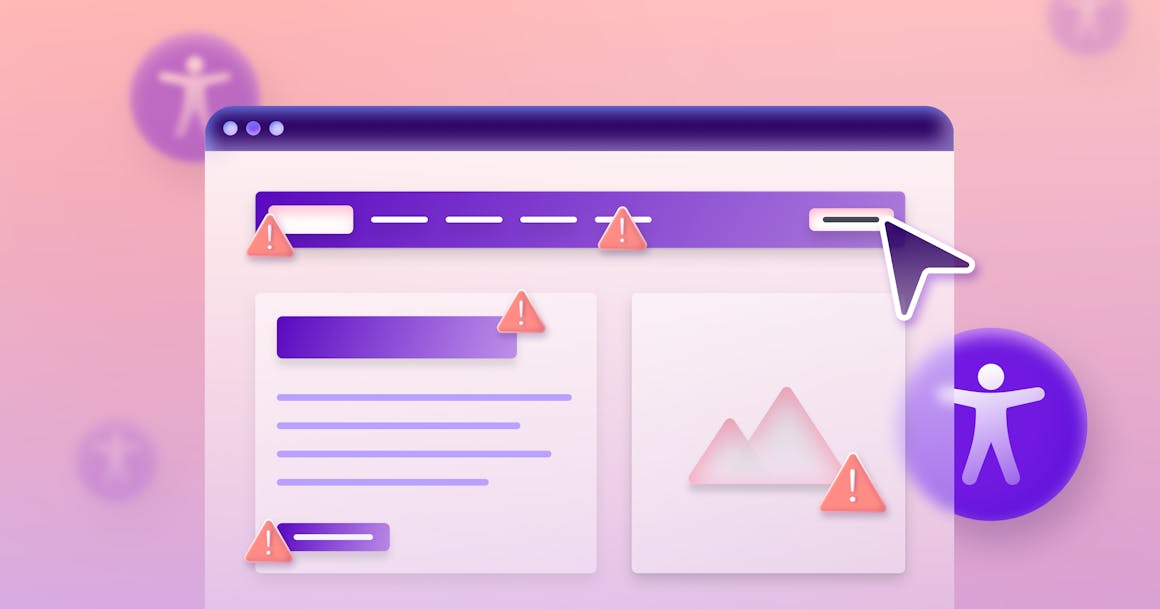 Cost Of Accessibility Solutions
In a 2021 survey from our company, 70% of those surveyed said cost was the biggest hurdle when it comes to website accessibility. For any solution to work long term, it needs to be affordable for every website owner, who is, ultimately, the one held responsible in the court of law.
But the use of automated accessibility solutions is a controversial topic, often framed in the context of two extremes. On one hand, we have cheap, automation-only solutions that can sufficiently monitor and detect some issues but can't fix the majority of issues or provide custom solutions. On the other hand, we have expensive manual services that offer scheduled site audits, static reports and guidance for fixes at the source of the issue. Neither approach meets the current challenges in digital accessibility, which require real-time monitoring and the ability to fix issues at scale at a price point that businesses of all sizes can afford.
Providing Businesses With Clear-Cut Legal Guidance
Title III of the Americans with Disabilities Act (ADA) requires "places of public accommodation," which includes businesses "open to the public," to make their products and services accessible to people with disabilities. But the ADA, which was enacted in 1990, doesn't provide technical standards for digital accessibility, leaving it up to courts and the Department of Justice (DOJ) to interpret the requirements on a case-by-case basis.
One of the most contentious interpretations of Title III of the ADA is around the definition of "places of public accommodation" itself. Does it include online stores, or does it apply only to businesses with both physical and online stores?
Earlier in 2022, the DOJ issued guidance on web accessibility, reminding businesses to make their sites accessible to people with disabilities. But the guidance didn't present a new legal standard.
Soon after publishing the guidance, the DOJ announced plans to add technical web accessibility standards to Title II of the ADA, which requires state and local governments to make all their services, activities, and programs accessible to people with disabilities.
As of writing this article, U.S. Senator Tammy Duckworth and U.S. Representative John Sarbanes have introduced a bill for The Websites and Software Applications Accessibility Act. The proposed legislation would clarify that Title III of the ADA applies to digital-only businesses (e.g., online stores, streaming services, etc.) and would require the DOJ to provide technical standards for accessibility across different technologies. The new law would bring together the disability community, accessibility experts, technology providers and federal agencies for periodic reviews and recommendations on enforcing the regulations and keeping up with new technologies as they emerge.
A clear legal directive with codified technical web accessibility standards would help businesses understand where they stand with the law and manage risk. It would also signal the government's commitment and consistency in protecting the rights of people with disabilities in the digital age when access to the internet is critical in every aspect of life.
I believe we need an affordable technology-first approach and a clear legal framework in order to rally businesses around digital accessibility and finally make good on the promise of a universally accessible internet.
Ready to test your website for accessibility?
Scan your website now.