Back to blog
How To Make Your Site Accessible to People With Learning Disabilities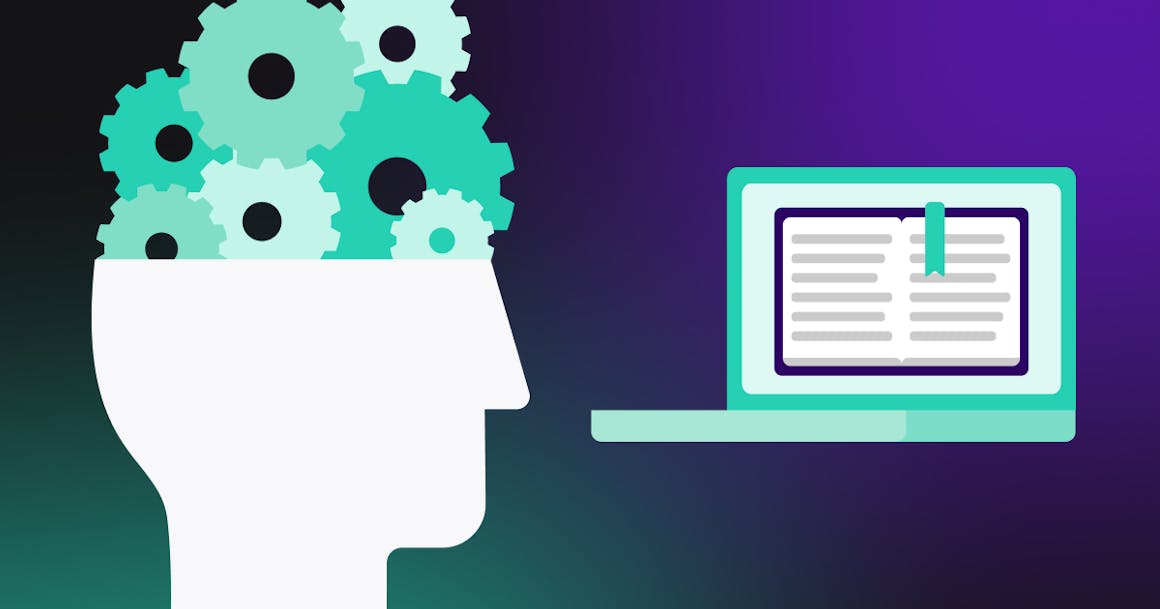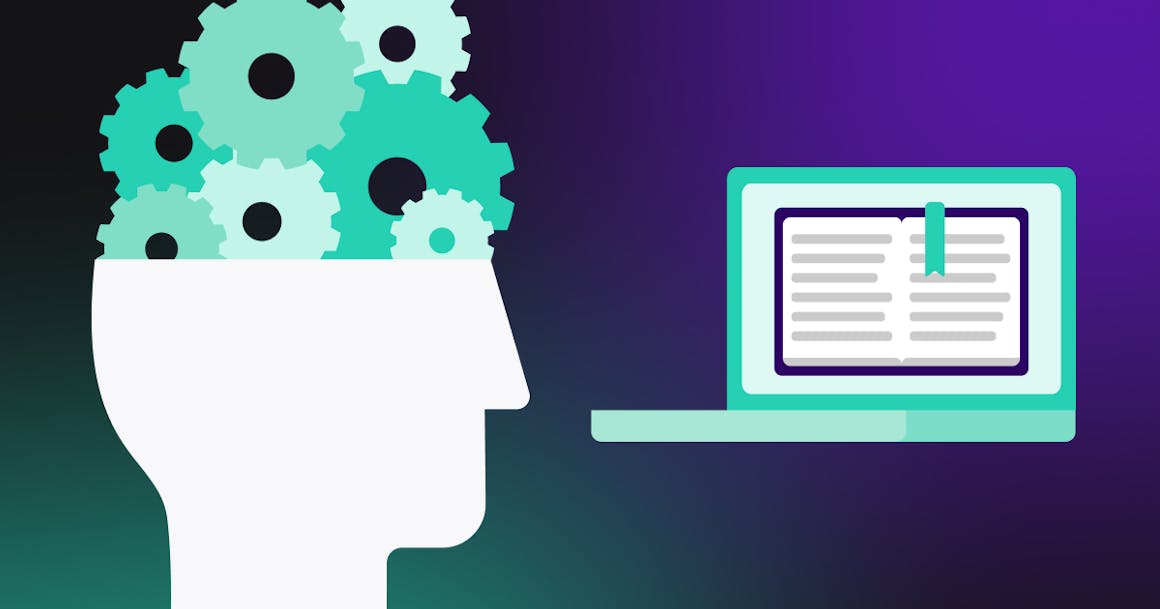 Here are eight web design best practices to help you create content that's accessible to people with learning disabilities.
Our daily lives have become so enmeshed with the internet that access to it was declared a basic human right by the UN in 2016. Yet, despite our growing reliance on all things web-related, only 3% of the internet is accessible to people with disabilities. It's a startling figure when you consider that one billion people, or 15% of the world's population, experience some form of disability, including learning disability. 
Learning disabilities, which cannot be seen and easily go undetected, affect 1 in 5 children in the United States and remain a lifelong challenge for individuals who experience them. 
In this post, we share eight critical web design best practices for creating accessible websites for people with learning disabilities.
When it comes time to implementing accessibility best practices changes on your website, try auditing your site for accessibility.
Types of learning disabilities
Learning disabilities refer to a variety of disorders which affect the acquisition, organization, retention, understanding, or use of verbal or nonverbal information. These disorders are caused by genetic and/or neurobiological factors that alter brain functioning and affect cognitive processes related to perceiving, thinking, remembering, or learning. 
There are seven primary types of learning disabilities, which include:
Dyslexia
A language processing disorder that causes people to struggle to read at a reasonable pace. People with dyslexia have difficulties with spelling, writing, and reading comprehension. It is estimated that 5% to 10% of people have dyslexia.
Dysgraphia
Dysgraphia is a learning disability that impacts writing, spelling, and handling writing instruments. An estimated 5-20% of children have some type of writing deficit like dysgraphia. 
Dyscalculia
Also known as "number dyslexia", dyscalculia is a learning disability that impairs the ability to learn mathematical concepts, even basic ones such as "greater than" and "less than." From 5% to 10% of people may have dyscalculia. 
Auditory processing disorder
People with auditory processing disorder have difficulty processing sounds and hearing subtle differences in words. Around 3% to 5% of school-aged children are affected by auditory processing disorder. 
Language processing disorder
This learning disability is a subset of auditory processing disorder and impairs an individual's ability to process spoken language. Individuals with language processing disorder have difficulty in understanding spoken words and using language to express thoughts. An estimated 5% of people are affected by a language processing disorder. 
Nonverbal learning disorder
Nonverbal learning disorder affects a person's ability to understand and interpret nonverbal behaviors and social cues, such as body language, facial expression, and tone. Around 3% to 4% of the population may have this disorder. 
Visual perceptual and visual motor deficit
This disorder affects a person's ability to properly interpret visual information, causing them to perceive the world differently. It often manifests as poor hand-eye coordination, trouble navigating surroundings, or losing one's place when reading. Up to 4% of children are believed to have this disorder.
Being aware of different types of disabilities and how they affect user experience is the first step in building inclusive experiences.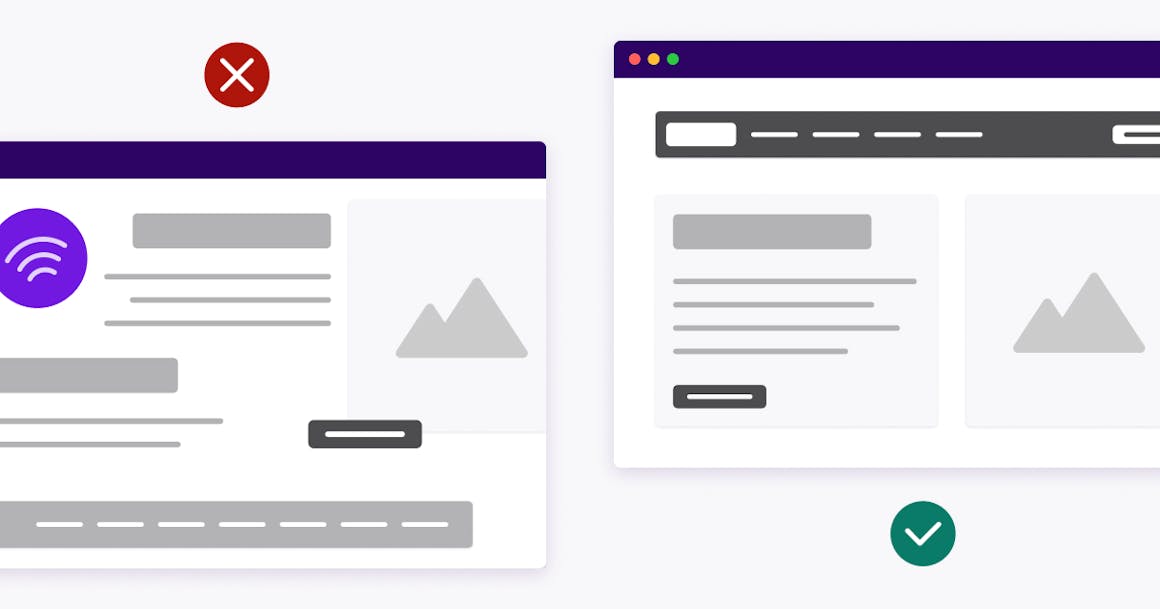 8 best practices for designing with learning disabilities in mind
The World Wide Web Consortium (W3C) has introduced a series of guidelines to ensure cognitive accessibility for people with learning disabilities that, while not yet part of the Web Content Accessibility Guidelines (WCAG), still provide sound direction on how to design with learning disabilities in mind. 
Accessibility experts recommend incorporating direct feedback from people who have learning disabilities at every step of the design process — from conception to research and design, all the way through to development, and user-testing.
As you chart the path of better accessibility for those with learning disabilities, keep in mind the following eight design DOs and DON'Ts based on the current W3C recommendations: 
1. Help users understand what things are and how to use them 
People with learning disabilities often have difficulty learning new common behavior and design patterns, so use icons, symbols, terms, and design patterns that are already familiar to users. For example, use the standard convention for hyperlinks: underlined and blue for unvisited; purple for visited.
2. Help users find what they need 
Navigating any system or site should be made simple, which means using a clear and easy-to-follow layout with basic visual cues, such as icons. Formatting headings, boundaries, and regions for clarity helps people understand the page design and interpret the content. 
3. Use clear, straightforward content
Use short sentences and blocks of text, clear images, and easy-to-understand videos to make your content easily accessible.
4. Help users avoid mistakes 
A good design, thought out in advance to account for gaps, makes user errors less likely. Ask for information you need and not more. And when mistakes do occur, make it quick and easy for the user to correct them.
5. Help users focus
A "noisy" mix of audio, graphics, and information can be distracting to the point of inaccessibility for those with learning disabilities. This is when clear headings and linked breadcrumbs can help users orientate themselves on the site, restore context, and undo mistakes.
6. Ensure processes do not rely on memory
People with learning disabilities often struggle with identifying and memorizing patterns, and so any design that involves memory can be a barrier to using content. For example, long passwords or voice menus that involve remembering a specific number, shut out people with learning impairments — always make sure you build in an easier option.
7. Provide help and support
Make it easy to get human help, which can also help you collect feedback on accessibility problems as they arise. Support can also be directly layered into design, where elements like graphics, summaries, and icons make it easy to understand content in different ways. 
8. Support adaptation and personalization
It is common for people with learning disabilities to use assistive technology, so never disable add-ons and extensions. Also, true support means that the demands you make of the user should require minimal effort, which is why personalization that allows them to select preferred options from a set of alternatives is helpful.
Design for people
Accessibility is not a badge to be earned; it's an ongoing commitment that you devote time and resources to maintain. It should be incorporated into web design from the beginning and at every stage of development, to make sure your content and business are inclusive of people of all abilities.
Ready to test your website for accessibility?
Scan your website now.