Back to blog
AudioEye Joins the World Wide Web Consortium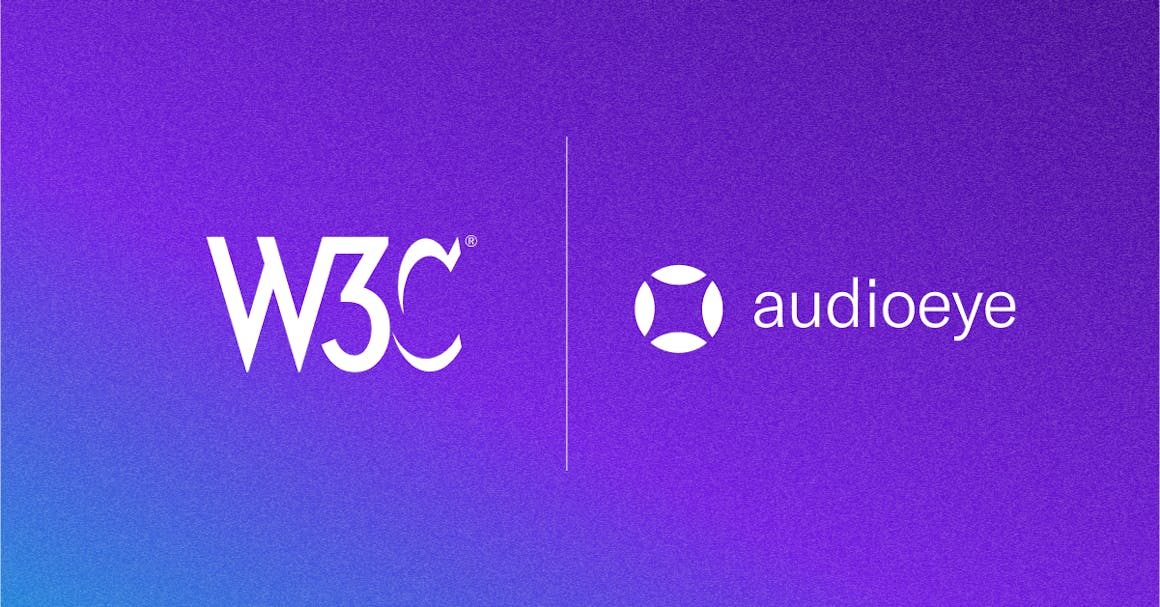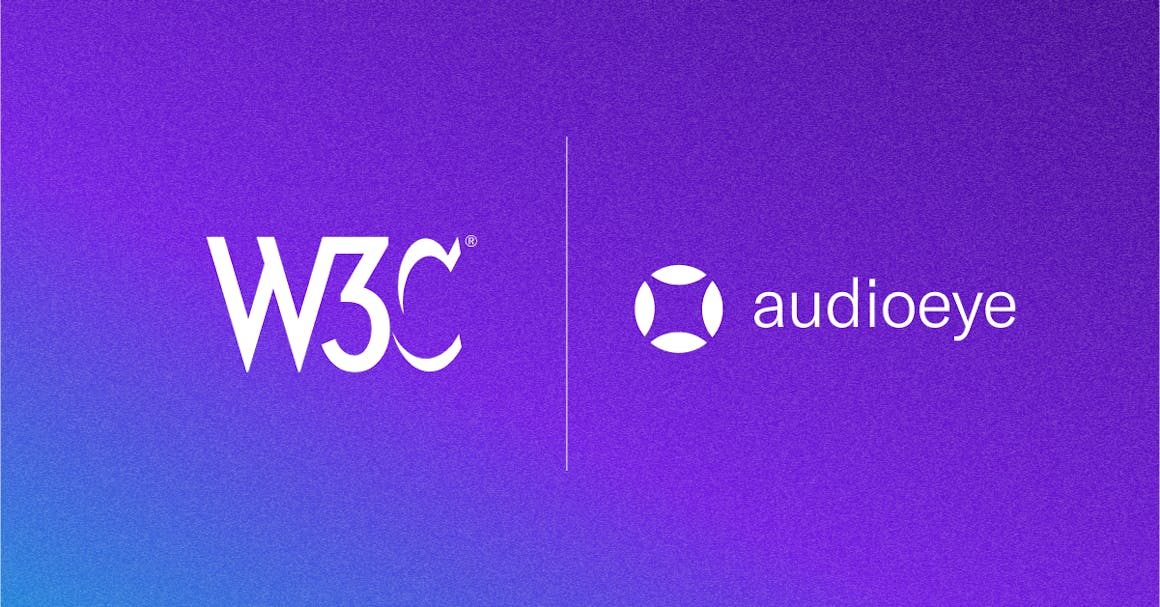 AudioEye has become a member of the W3C— the global web standards body — so we can continue to play a leading role in shaping the future of online accessibility standards. This will open new avenues for Audio Eye to advocate for disabled communities and help businesses stay on track with their web accessibility goals.
We are excited to announce that AudioEye has joined the World Wide Web Consortium (W3C), marking a new chapter in our ongoing mission to help businesses and individuals improve web accessibility for all. 
What Is the W3C? 
Committed to helping website owners create accessible and user-friendly online experiences, the W3C is an international body that develops open standards for the web, including the governance of accessibility. Through its Web Content Accessibility Guidelines (WCAG) — a set of detailed criteria designed to make digital content accessible to as many people as possible, regardless of ability — the W3C plays a huge continuing role in raising awareness of web accessibility concerns globally and helping set the standards for organizations in designing accessible digital experiences.  
Considered the gold standard for defining web accessibility by lawyers and web developers alike, WCAG has helped to improve the lives of billions of people — especially members of the disabled community who rely on assistive technologies (AT) on a daily basis to navigate the internet.  
Engaging Communities 
By joining the W3C, AudioEye will lend its experience and expertise to help shape the future of web accessibility standards. Looking ahead, our dedicated team of over 20 accredited members of the International Association of Accessibility Professionals (IAAP) will work hand-in-glove with the W3C to ensure that WCAG is always in line with current website advancements. 
Every day, we work with members of the disabled community and hear their feedback on how to improve their web experiences and the AT solutions they rely on. Our membership in the W3C gives us a new channel to advocate for this community and ensure that web accessibility standards develop in line with their evolving needs. And with more than one billion people around the world identifying as disabled, the potential for effecting lasting positive change for disabled individuals is enormous. 
Transforming Guidance Into Action 
For organizations and web developers just starting their web accessibility journey, getting to grips with all the intricacies of WCAG can seem daunting. As an active member of the W3C, AudioEye is now in a strong position to practically interpret WCAG standards and create solutions to deliver compliance with those guidelines. 
We will use our W3C membership to deepen our knowledge in prioritizing web accessibility optimizations for maximum impact. By having a seat at the table, we can guide our clients in maximizing their digital accessibility while minimizing the time and cost of compliance. 
As a W3C member, we'll keep our solutions ahead of the curve regarding updated WCAG direction and publications. This will help ensure that our accessibility experts keep our customers compliant with the latest standards and protected from the cost and reputational risk of digital accessibility lawsuits. 
Subscribe today to protect your organization against lawsuits and help make the web fairer and more accessible. Alternatively, visit audioeye.com to find out more about the steps you can take to make your site available to all. 
Ready to test your website for accessibility?
Scan your website now.