Back to blog
The Importance of Web Accessibility in 15 Stats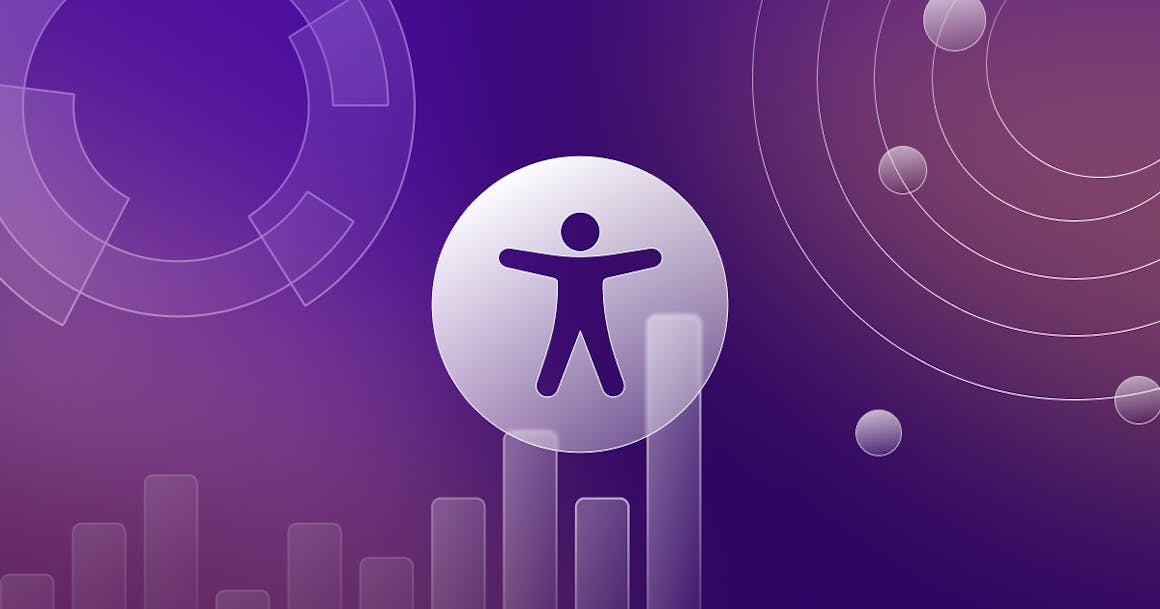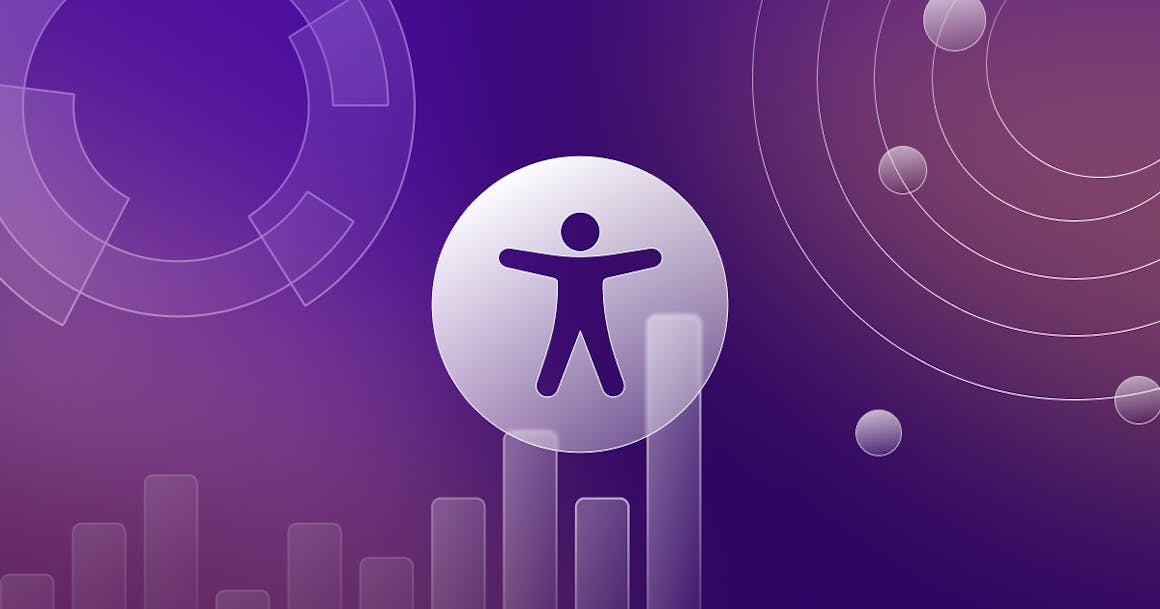 Learn 15 stats that show the importance of digital accessibility and why businesses should make their websites accessible.
Why Is Digital Accessibility Important?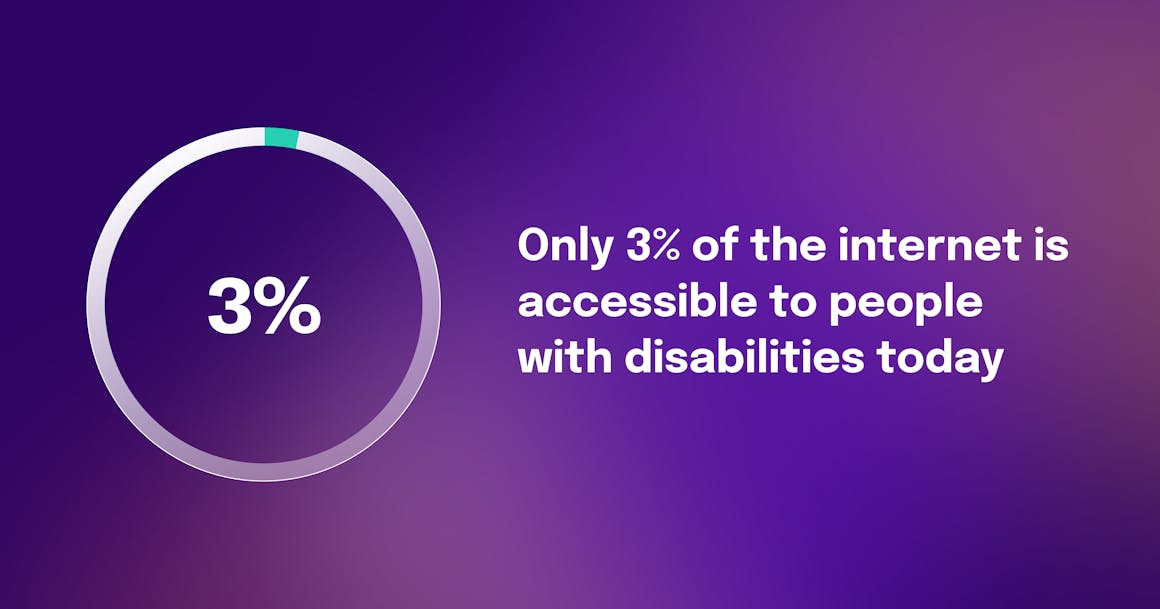 How Accessible Is the Internet Today?
According to WebAim's 2022 report, 97% of the top 1,000,000 home pages have accessibility errors. Put it differently, only 3% of the internet is currently accessible. As the biggest ongoing study of internet accessibility, WebAim's annual report statistics are often used to describe the entire internet's accessibility. (Data source)
Based on an analysis of 3,500 websites across 22 industries, including healthcare, e-commerce, and employment, AudioEye found that 79% of the websites had at least three severe accessibility issues, i.e., issues that could potentially block an assistive technology user from interacting with the content and/or completing the goal of a site visit, such as submitting a form or requesting information. (Data source)
In the same AudioEye study, 83% of e-commerce sites, 78% of healthcare sites, and 77% of jobs and career sites had accessibility issues that block or significantly impact a user's ability to complete key tasks, such as viewing product descriptions, completing a purchase, filling out an application, or booking an appointment. (Data source)
In an AudioEye survey, which asked 70 assistive technology users to provide feedback on the internet accessibility, respondents said that keyboard navigation, missing or unhelpful headings, and empty or missing form labels were the top accessibility issues they faced when navigating websites. These issues persist across retail, healthcare, finance/banking, education, and other websites that play an essential role in everyday life. (Data source)
In an 2021 AudioEye online survey of 500 business leaders, website designers, and developers, 74% of respondents cited "cost" as the most important concern in addressing website accessibility. (Data source)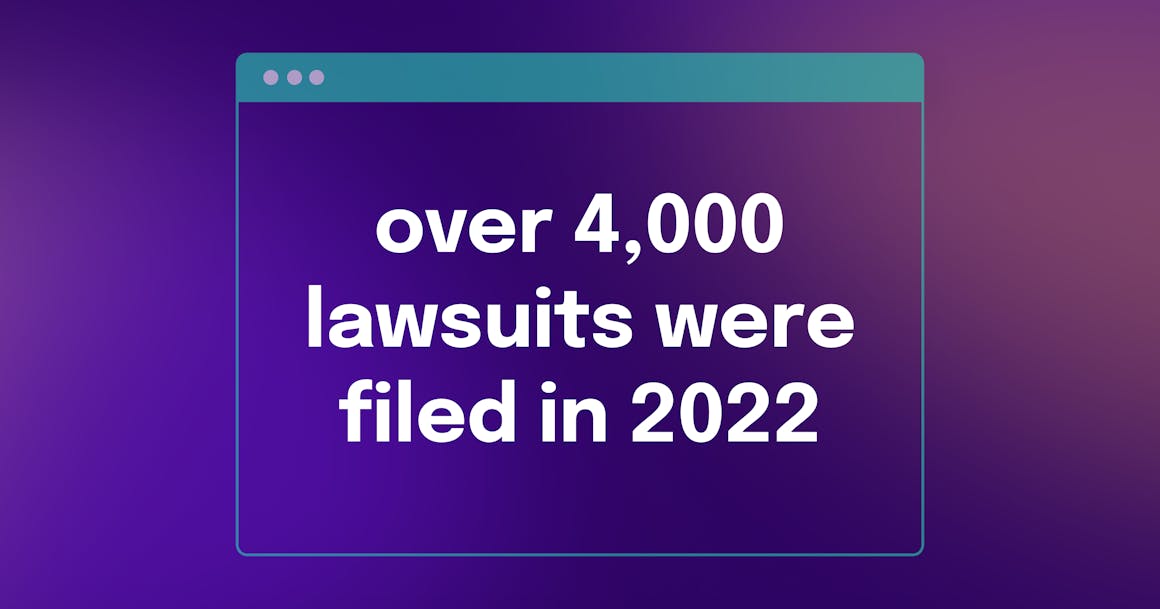 Why Should Businesses Prioritize Web Accessibility?
Making their websites accessible to people of all abilities is one of the most concrete ways for businesses to ensure inclusive and welcoming experiences for both their customers and employees. Prioritizing web accessibility can also help businesses expand market reach and mitigate legal risk.
One of the paradoxes in web accessibility today is that while the general awareness for it is growing — fueled by the rise of accessibility lawsuits and diversity and inclusion investments — there is still a tremendous lack of practical information and transparency on how to implement accessibility best practices.
To learn more about the key challenges in web accessibility today and how to close the digital accessibility gap, check out AudioEye's white paper on Building for Digital Accessibility at Scale. 
Ready to test your website for accessibility?
Scan your website now.