Back to blog
Digital Accessibility Index: For People With Disabilities, Booking Travel Online Can Be a Burden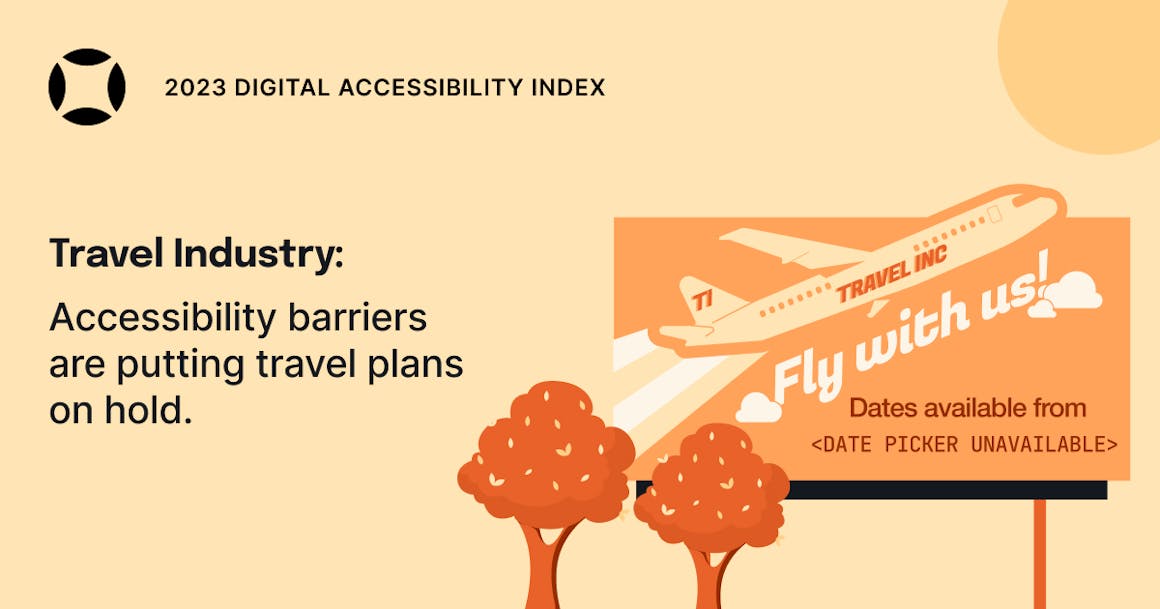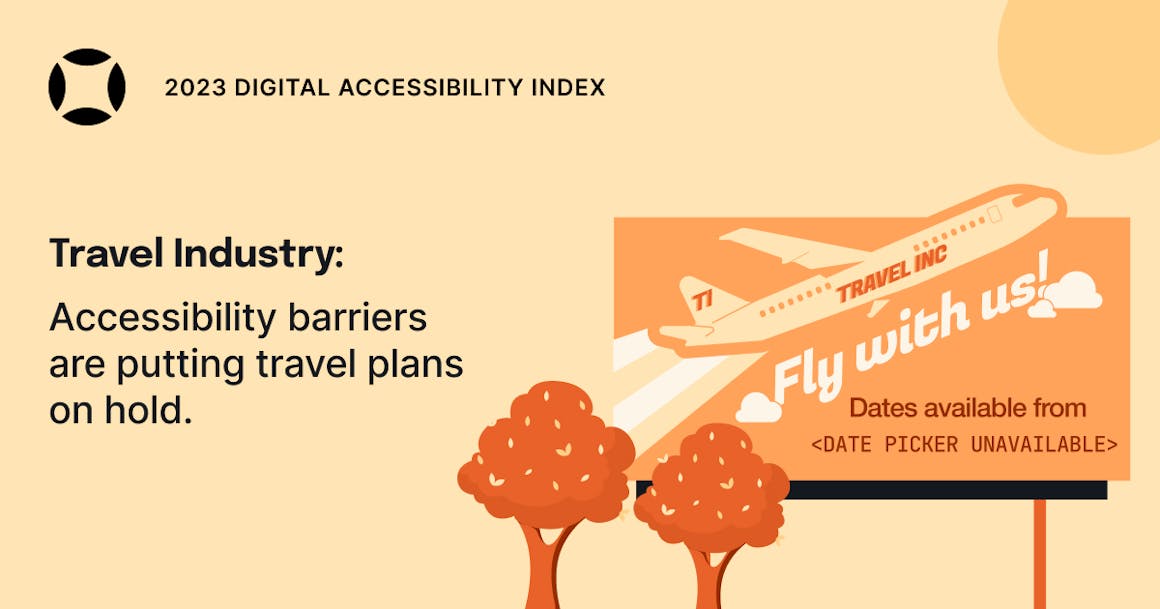 Breaking down key insights from AudioEye's 2023 Digital Accessibility Index.
"Travel sites can do a lot of things well. But if the booking process is clunky, that's what is going to stick in everybody's mind."

Maxwell Ivey | AudioEye A11iance Advocate
"One time I knew my destination, I knew my dates. I was just going to get the ticket … and I got stuck. It was a bad experience for me as a customer, because I had to switch platforms when I was almost done."

Charles Hiser | AudioEye A11iance Advocate
Ready to test your website for accessibility?
Scan your website now.