Back to blog
Global Accessibility 'Appreciation' Day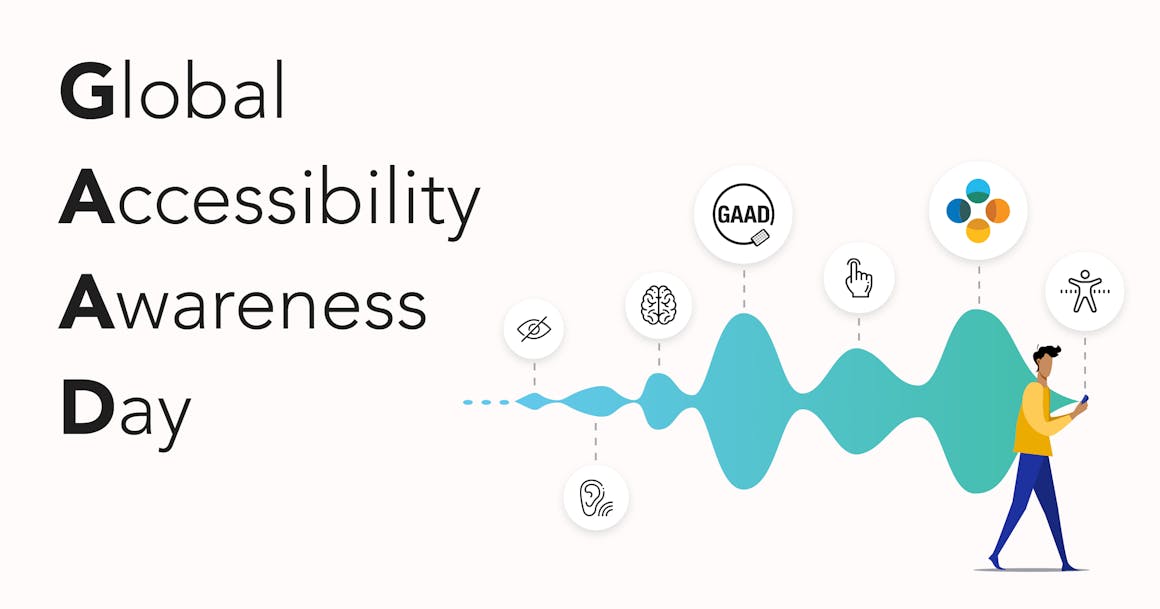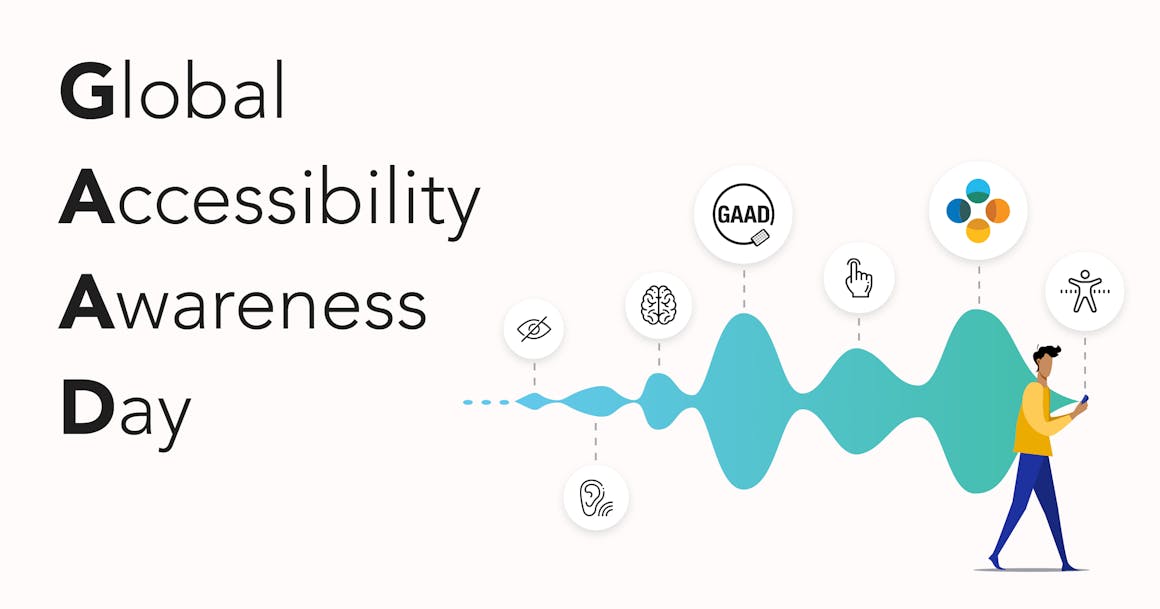 At AudioEye, we're big supporters of Global Accessibility Awareness Day (GAAD). It's an inspirational awareness day that is now celebrating its ninth successful year, and continues to stimulate interest, personal development, and knowledge-sharing in the web development community.
While its original aim was to focus on promoting the importance of accessibility to web designers and developers, we think GAAD has an equally important role to play in raising awareness more broadly.
In 2020, digital accessibility has become a hot topic for almost all businesses. As an ever-larger proportion of commercial interaction takes place online, making your site accessible to the 26% of American adults living with a disability could be the difference between building a valuable long-term customer relationship, and getting hit with a lawsuit.
More importantly, in the big picture beyond the business imperatives, accessibility is vital to building a fairer society that embraces diversity and provides equal opportunities for all.
Spreading the message of GAAD
If you're already involved in online accessibility, we'd like to encourage you to keep up your great work and continue spreading the message to your colleagues, peers, clients, and suppliers: accessibility matters, it's the right thing to do, and it generates real business value.
That's why, to mark GAAD this year, we'd like to give you the evidence to build an unanswerable case for accessible design. In this post, we'll highlight some of the best accessibility projects that we've seen our clients accomplish over the past 12 months, which you can use as proof-points in your outreach to colleagues.
At the same time, we'll use the occasion to celebrate these outstanding efforts and acknowledge the hard work that our clients have done to create truly inclusive and diversity-friendly online experiences for their users. Think of it as Global Accessibility *Appreciation* Day, if you will!
Educating everyone
First up, in northeast Pennsylvania, which has been selected as a District Finalist in the Council for Advancement and Support of Education (CASE) Platinum Awards for 2020. The CASE awards recognize the best-of-the-best programs and practices in education advancement globally, marking Misericordia as a shining example for other institutions to follow.
What we love about the Misericordia project is that accessibility means much more to them than just another compliance checkbox. As Steve Filipiak, Misericordia University's Web Content Coordinator, put it: "More accessible means more usable—an overall better user experience for everyone, and that's a win/win. But it's also just the right thing to do."
And Dave Johndrow, Manager, PC Services, comments, "It's being a good citizen. If every organization committed to digital accessibility, there's no doubt the online world would be a much better place for all."
Bringing communities together
Second, we'd like to recognize the city of Portsmouth, VA, which has become one of the first in Eastern Virginia to offer a full accessibility platform to all its citizens. We've learned a lot from how Portsmouth views accessibility as a way to close the gap between citizens and government and build a stronger community.
Moreover, Daniel Jones, Portsmouth's Chief Information Officer, makes a good point about how a well-defined approach to accessibility management saves time for developers and helps the organization focus on its key goals: "Our digital properties are accessible to everyone in the community, and to a standard that goes far beyond the minimum requirements. In turn, we're reclaiming valuable time that we can devote to developing innovative services for citizens."
Building a more equitable society
Finally, we've loved working with a startup with a mission that, similarly to AudioEye, also supports: creating equity in the workplace by connecting employers with diverse, dynamic, and highly skilled job seekers. A major goal of Flexability is to lift the employment rate for people living with disabilities—a demographic whose unemployment rate is currently double that of the rest of the population.
Here's a quote from Diti Bhasin, Flexability's Director of Digital Strategies & Equity, that sums up why accessibility is so important to them: "Disability is often a subject that's left out of the diversity conversation, but we feel that it's an absolutely crucial consideration for all businesses. As jobhunting increasingly moves to the digital channel, online accessibility can make the difference. We believe everything should be accessible—and thanks to our work with AudioEye, that's exactly what we're achieving."
If you'd like to read more inspiring stories about public and private sector organizations who put accessibility at the center of their ethos, take a look at some of our case studies—and celebrate GAAD by spreading the message about the importance of web accessibility today. And if you'd like to take this day to ensure your own digital content is accessible for individuals of all abilities, contact us right away.
Ready to test your website for accessibility?
Scan your website now.