Back to blog
How to Make a Website Accessible for People Who Are Deaf
In general making your site accessible for those who are deaf means adding visual text to audio elements. This blog will help you learn more about website accessibility for deaf people. 
If you want your website to rank high in search and attract a large audience, you need to create a positive and engaging experience for your site visitors. This means publishing relevant and useful content that's fully accessible to all people, regardless of ability. In this post, we are going to share a few best practices on making your site accessible for people who are deaf.
In large part, making your site accessible for those who are deaf means adding visual text (subtitles, captions, transcriptions) to audio elements (video, sound clips, podcasts). Keep reading to learn more about website accessibility for deaf people. 
Looking to uncover accessibility issues of all kinds? Check your website for accessibility.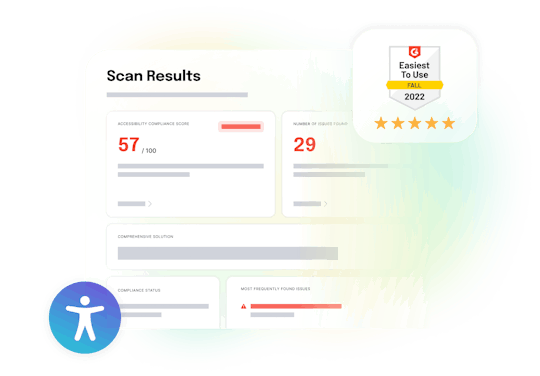 Find out if your site is accessible for people with disabilities and meets the ADA, WCAG, and other requirements.
Free Scan
Understanding Definitions Around Hearing Impairment
When thinking about deafness and website accessibility, it's important to understand the varying definitions concerning people who are deaf or have hearing impairments, as it could help you in making accessibility decisions for your site. For instance, there are those who are born with profound deafness and have never really experienced life with the ability to hear. On the other hand, there are those who have lost hearing later in life and are experiencing an entirely new set of circumstances.
Deaf (capitalized): Deaf refers to the community and culture of deaf people who share the language of American Sign Language (ASL). Members of the Deaf community have typically lived their entire life not hearing, with ASL being their first language. 
deaf (lowercase): When not capitalized, deaf refers to the condition of not hearing.
Hard of hearing: Hard of hearing at its most basic definition refers to mild to moderate hearing loss. However, many people with various levels of deafness prefer this term to others.
When considering how to make a website accessible for the Deaf, you are targeting a very specific community with its own language. This might lead you to post videos on your site with presenters signing in ASL. If, however, you are considering broader website accessibility for deaf or hard of hearing people, you might instead provide captions and subtitles for presenters speaking English. 
Because the Deaf community is a much more specific and targeted audience, it's likely more beneficial for you to optimize your website for the broader group of people who are deaf.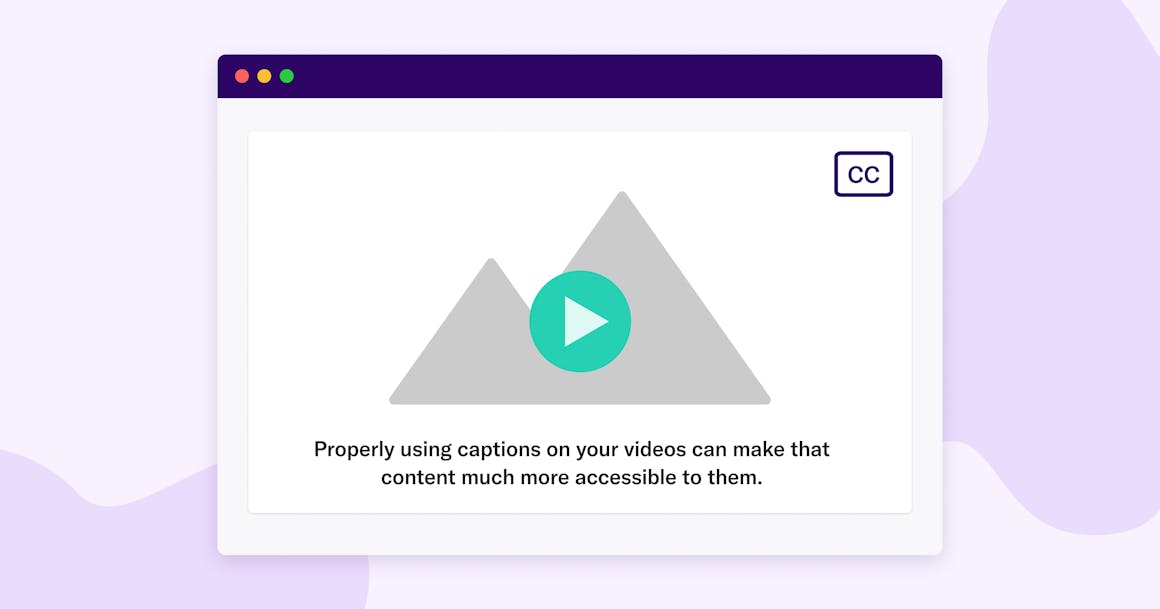 Best Practices for Captions and Subtitles
Video has become one of the most common forms of media used to present content on websites. Unfortunately, due to the audio in videos, it's also one of the most difficult forms of media to consume for people who are deaf. Properly using captions on your videos can make that content much more accessible to them. 
Some best practices for captions and subtitles include the following:
Human proofing
There are multiple programs that will automate captions for your videos. YouTube can automatically generate captions using speech recognition. However, voice recognition is certainly not perfect and can often mix up words. These mistakes can be quite confusing to your audience. Proofing your video captions with human eyes and ears can help catch those mistakes.
Synchronize captions
It's important to make sure the captions and subtitles appear on screen as close as possible to when they are said in the video. Bad timing might display words that are not relevant to what is happening in the video. Many people who are deaf have some hearing, and the bad timing could be jarring and confusing. 
Check caption placement
Make sure your captions aren't interfering with other important visual elements in your videos. Standard caption and subtitle placement is usually at the bottom center of the display. This typically suffices, but you should be mindful of times when that placement might be obstructive. Try smoothly and temporarily moving the caption when necessary.
Provide simple access
Make it easy for individuals to find the caption controls for your videos. Make sure the controls to toggle captions on or off are clearly labeled and in a place that is easy to see.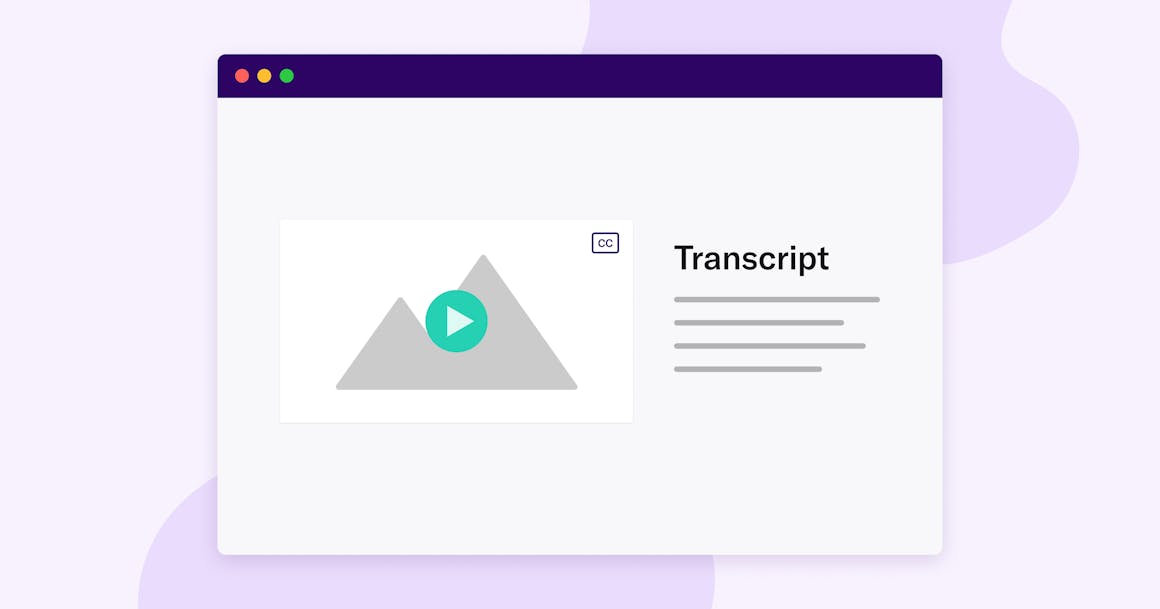 Transcripts
When researching web accessibility, you are likely to find tips about how text alternatives for images help make sites more accessible for those who are blind. For people who are deaf, transcripts for your videos can also be very helpful, especially for anybody who wants to supplement the captions and review the material after the initial viewing of the video. Good transcripts detail who is talking in the audio/video clip as well as give high-level descriptions of what is being discussed. A transcript is also a good place to provide lists of songs that are playing in the audio/video clip.
Your visitors who are deaf can choose between following along with the transcripts of your videos or using the captions. 
Provide High-Quality Audio
Remember, many people with deafness still have some level of hearing. Individuals with hearing loss tend to be able to hear better, whether using hearing aids or not, when there is little background noise getting in the way of what they are trying to hear. Try to make sure the audio on your site is free of background distortions and that the sound you want your users to hear is very clear. This will also help transcribers hear the audio better, enabling them to write up more accurate transcripts.
Don't Automatically Play Audio
You might think having audio automatically play on your site will help catch the attention of your visitors, but for people with hearing loss, it could get unwanted and even embarrassing attention from people nearby. Many people who are hard of hearing might turn up the volume on their devices to hear audio. Then later, in a more public environment, they might visit a site with automatically played audio that is very loud and catches the attention of everybody in the surrounding area.
Furthermore, many people who are deaf might have some degree of hearing in only one ear. This makes it more difficult to tell where noise is coming from. When there is unexpected noise, they could have a hard time finding what the source is in order to quickly shut it off.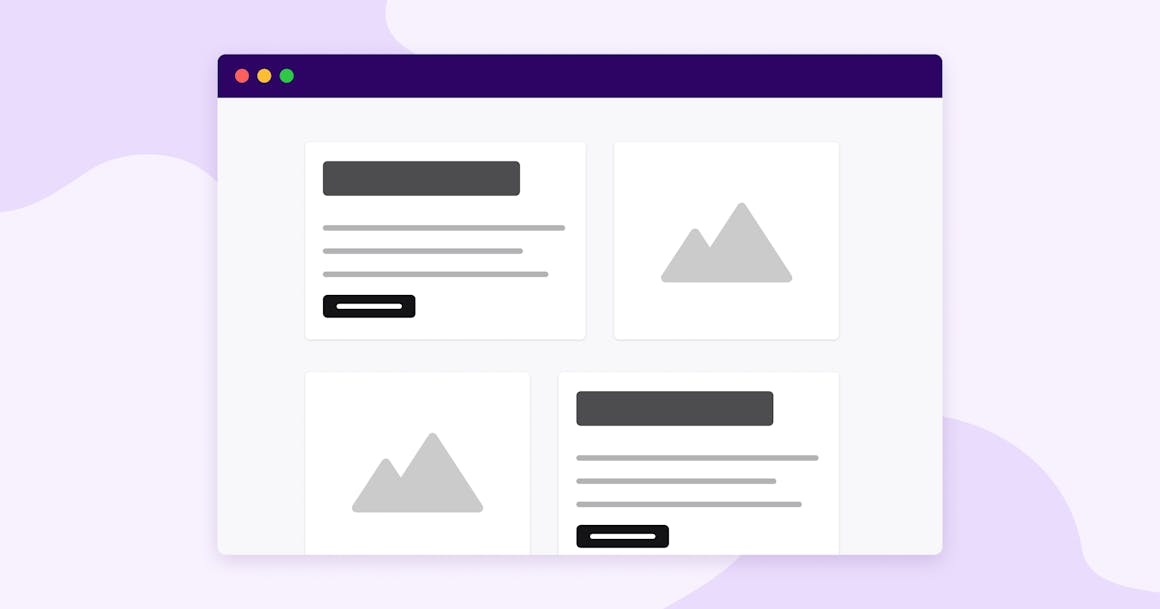 Structure Content
Structuring web content with headings and short, spaced-out paragraphs is considered a best practice for overall web design and publishing. Most web users look for visual cues to skim through sites to find the information they want or need. This is especially true for individuals who depend on visuals more than those with hearing do. Make sure your headings clearly and accurately describe each section of your site and pages. 
To understand more about how hearing impairments affect people, and how to improve accessibility for deaf people, check out this guide of facts about auditory disabilities.
Ready to test your website for accessibility?
Scan your website now.