Back to blog
What You Should Know About UK Accessibility Laws
The United Kingdom has several digital accessibility laws that apply to both public and private organizations. Here's what you need to know.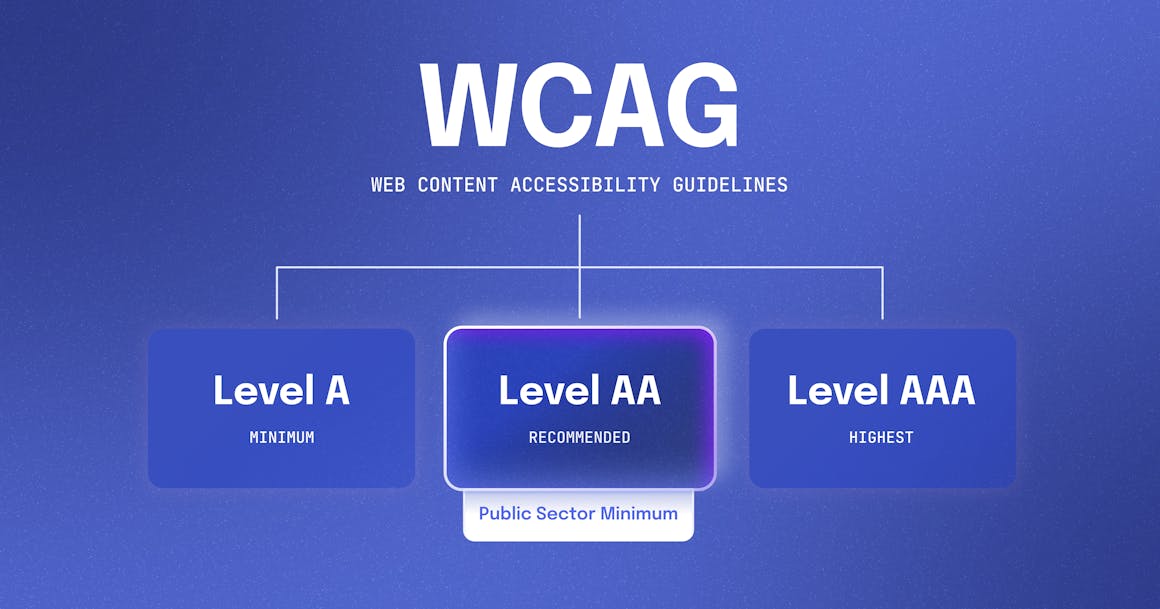 Web Accessibility Requirement for the Public Sector in the UK
Under the Public Sector Bodies (Websites and Mobile Applications) Accessibility Regulations 2018, public sector websites and mobile apps must be accessible to all users, especially those with disabilities. According to Gov.uk, public sector bodies include:
Central government and local government organizations.
As part of the requirement, organizations must provide an accessibility statement that is regularly updated and includes explanations for any content that is not accessible, as well as a list of accessible alternatives and a contact form to report issues.
There are a couple of exemptions. Public sector bodies do not have to comply with the accessibility requirement if doing so would impose a "disproportionate burden" on the organization. However, they must undergo a formal assessment in order to make this claim.
How Does WCAG Affect Public Sector Bodies?
As of September 2020, public sector bodies must also meet the Web Content Accessibility Guidelines (WCAG) 2.1. WCAG is widely recognized as an international standard for accessibility — and any content that meets its Level AA guidelines is considered to be "reasonably accessible" for most people with disabilities.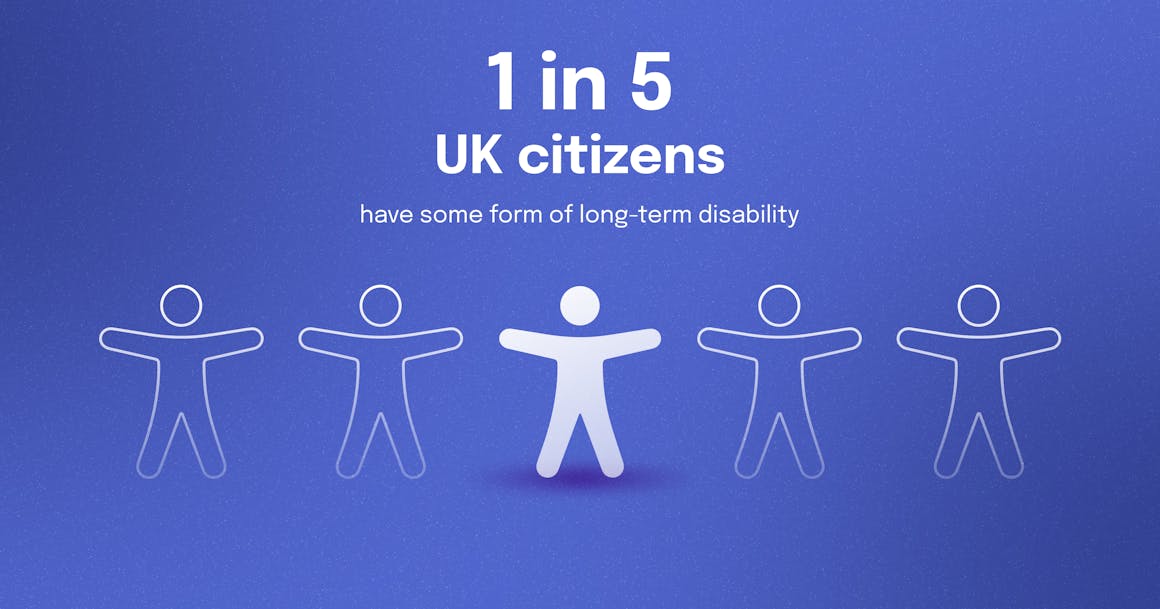 Web Accessibility Requirements for Private Businesses in the UK
One of the key pieces of web accessibility legislation in the UK is the Equality Act of 2010, which replaced the Disability Discrimination Act 1995 across the UK (with the exception of Northern Ireland).
The Equality Act provides protection for people discriminated against because they are perceived to have, or are associated with someone who has, a "protected characteristic," including: 
Age
Religion
Disability
Gender
Partnerships (Marriage and Civil) 
Race
Sex
Sexual Orientation
Under the Equality Act, private businesses must make "reasonable adjustments" to accommodate people with disabilities. However, most private businesses do not have a legal obligation to meet a certain level of WCAG conformance.
That doesn't mean businesses can afford to ignore WCAG. In fact, a 2020 survey by Scopes found that 21% of working age adults and 42% of pension age adults in the UK are disabled. And those numbers don't include people with temporary or situational disabilities.
By following the latest WCAG standards, businesses can make their digital content more accessible to everyone — and avoid leaving a potentially large percentage of their customers behind.
What Is the BSI 8878 Web Accessibility Standard?
Like the Americans with Disabilities Act (ADA), the Equality Act requires businesses to make "reasonable accommodations" for people with disabilities — but it doesn't provide any technical standards for digital accessibility.
In 2010, the British Standards Institution (BSI) introduced BSI 8878 (PDF) to provide some guidance for businesses looking to make their digital content accessible. BSI 8878 does not replace WCAG or include any specific guidelines, but it does suggest a process for implementing WCAG successfully.
According to BSI 8878, organizations should:
Appoint a "web accessibility champion" who can develop an accessibility policy.
Consider accessibility at all stages of development, including post-launch.
Establish a process for "reasonably justifying" decisions.
Carry out accessibility research and testing.
Publish clear information for users via an accessibility statement.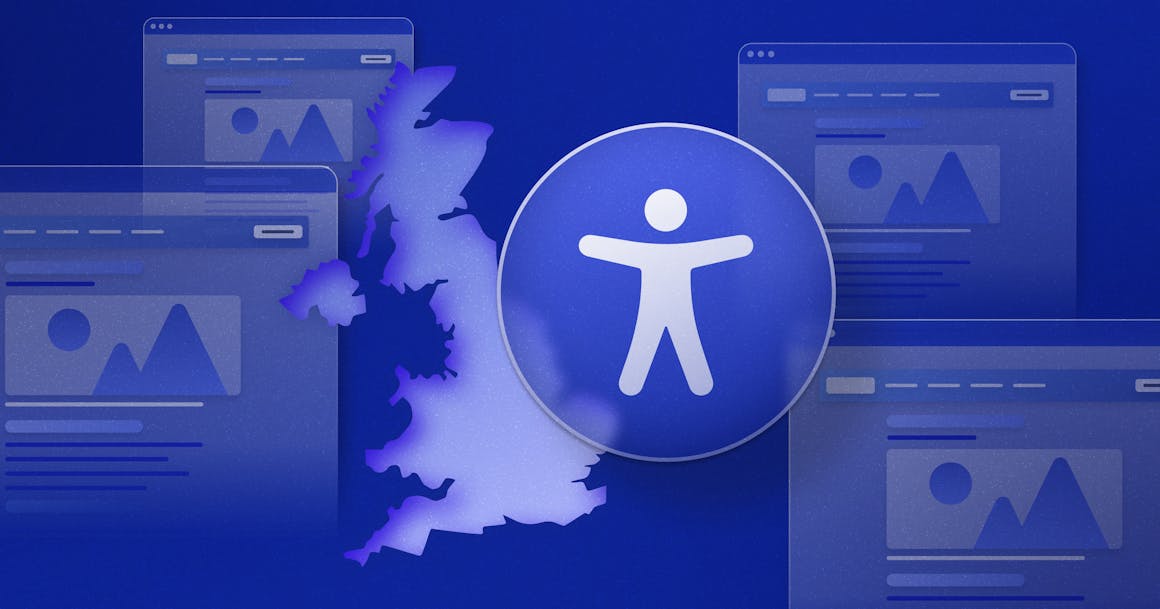 Taking Stock of Your Website's Accessibility
The first step to delivering an accessible website is understanding what might be a barrier for people with disabilities. That's why WCAG is so useful for developers and designers — and why it's often referenced by international accessibility laws.
WCAG 2.1 (the current version as of September 2022) includes 78 testable statements (called success criteria) that can be used to help determine a website's accessibility.
For public bodies in the UK, WCAG conformance is a requirement. But every organization can benefit from applying the guidelines to their own digital content.
Want to see how accessible your website is for people with disabilities? Get a free scan of your site by entering the URL below.
Ready to test your website for accessibility?
Scan your website now.