Back to blog
Facing My Fear of Walmart.com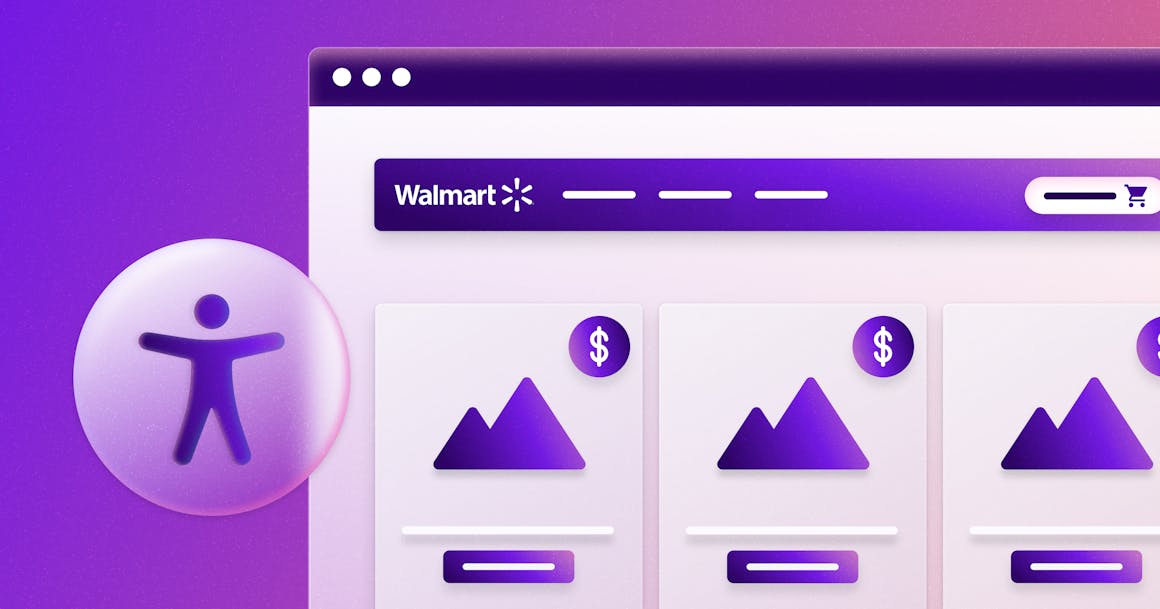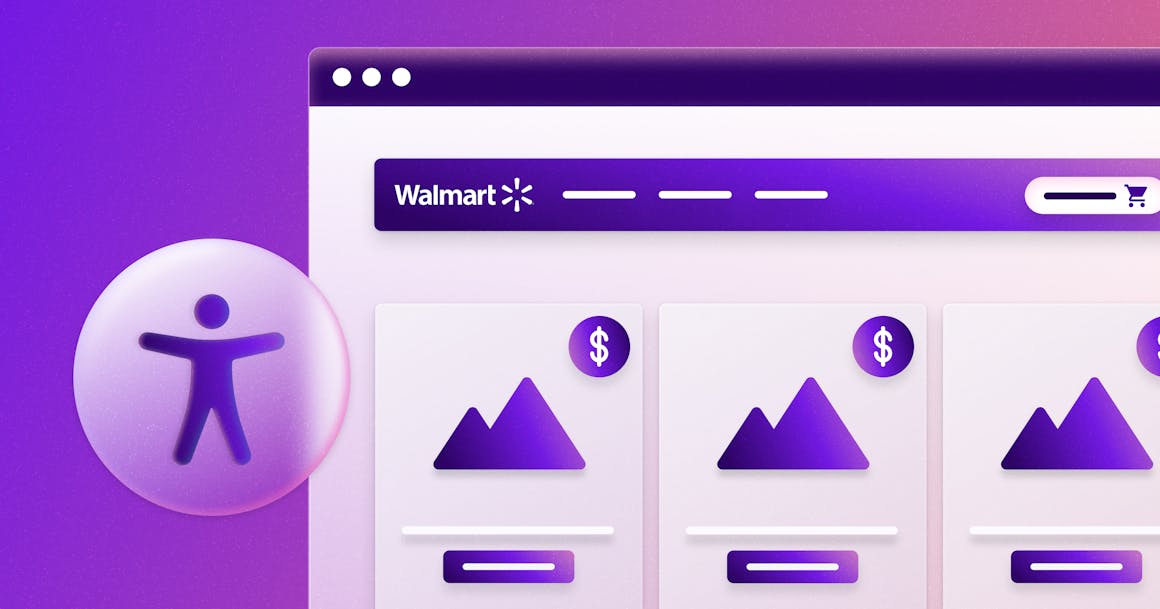 In this post, Maxwell Ivey talks about his experience shopping for groceries on Walmart.com — and why he wishes he'd overcome his fear of big websites sooner.
Most people know me as being fearless.
They see me on stage or hear my podcast and think, "nothing scares that guy." They learn about my travels and think, "wow, I could never travel that far by myself with a disability."
But the truth is, we're all nervous or downright scared about something.
For me, one of the things that gives me pause is using a new website. Especially one with thousands of pages, like Amazon, eBay, or Walmart.
But sometimes, we get pushed into trying things that make us nervous. Like when I had to start shopping for groceries on Walmart's website.
I'm writing about my experience on Walmart.com for two reasons.
One, I think it's important for me to share all aspects of my life openly and honestly. I truly believe the world would be a better place if more people were willing to put themselves out there the way I have learned to.
And two, by talking about the things that frighten the fearless Blind Blogger, I'm hoping it will make you feel better about the things that scare you.
We have to help each other conquer our respective dragons. We have to support and build each other up on our journeys.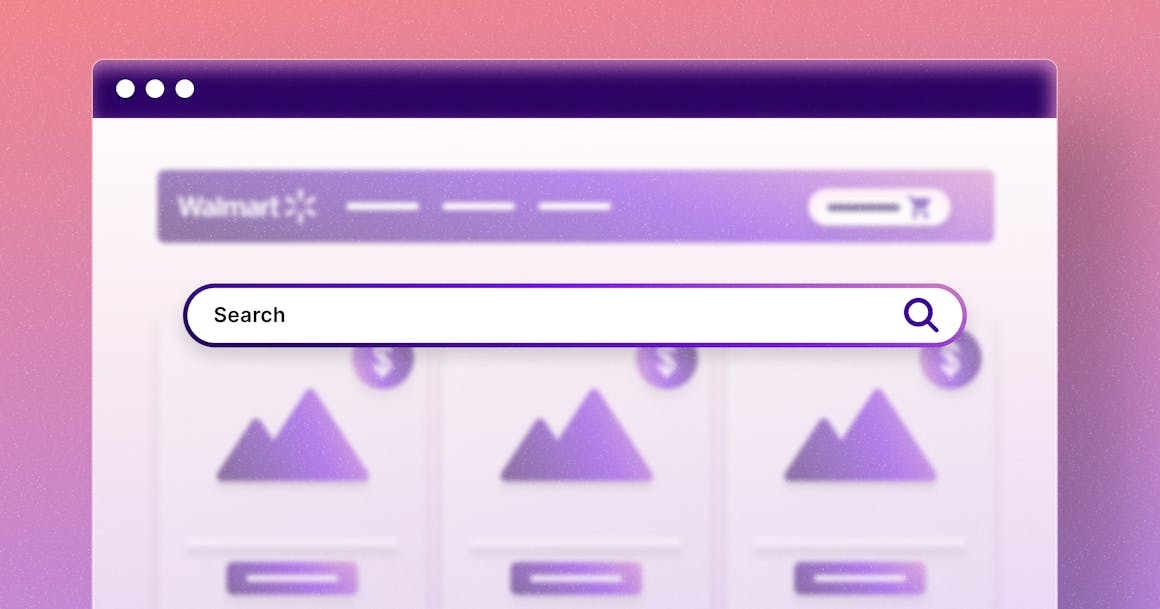 Conquering My Fear of Big Websites
My experience started with my home health coverage. My plan lets me select a certain amount of over-the-counter vitamins and supplements each month. It also lets me use these funds on groceries — either packaged ones from the program's online store or fresh and frozen items from Walmart.
I was pretty happy when I first started using the program's website. It was small and easy to navigate. However, I realized that I was buying things I didn't really want just to use up my funds each month. I knew that Walmart would have more options, but I was intimidated about having to click through dozens of links on each page.
Finally, I asked myself why I was buying all of this stuff I didn't want or need. So I worked up a bit of courage, got my nephew to read me the special number on the back of my benefit card, and created an account on Walmart.com.
Placing My First Order
I decided that Walmart's search bar would be the best place to start. I was happily surprised to find that it does a really good job of finding what I asked for, especially if I include brand names or more descriptive terms.
I was able to fill my shopping cart with the items I wanted relatively quickly. And the site did a great job of flagging any items that I was not able to purchase with my healthy food benefits.
Next, it was time to finish checking out. I chose "delivery" and selected a date and time. As a nice little feature, the site showed me which times were the least busy — and therefore the cheapest.
I didn't have to enter my shipping information because it had already grabbed my address from the benefits card.
I did see an input field to provide instructions to the driver. Our house is an older one with two entries. If people bring items to the side door, it's next to impossible for me to go get them. I told them to bring the groceries to the porch with the ramp.
Finally, I had to enter a credit card to cover the delivery costs and any products that weren't covered by my insurance. I did that, then entered a tip. (As a blind guy who doesn't drive or live near mass transit, I believe in tipping!)
Since I didn't really believe this would go smoothly, my family and I waited in the kitchen at the delivery time. I was pleasantly surprised to find they texted before they got there and after they left. They also put the groceries exactly where I told them to.
This was a huge relief. I placed a relatively small order the first time, just in case. But my experience gave me the courage to place a full order the next time.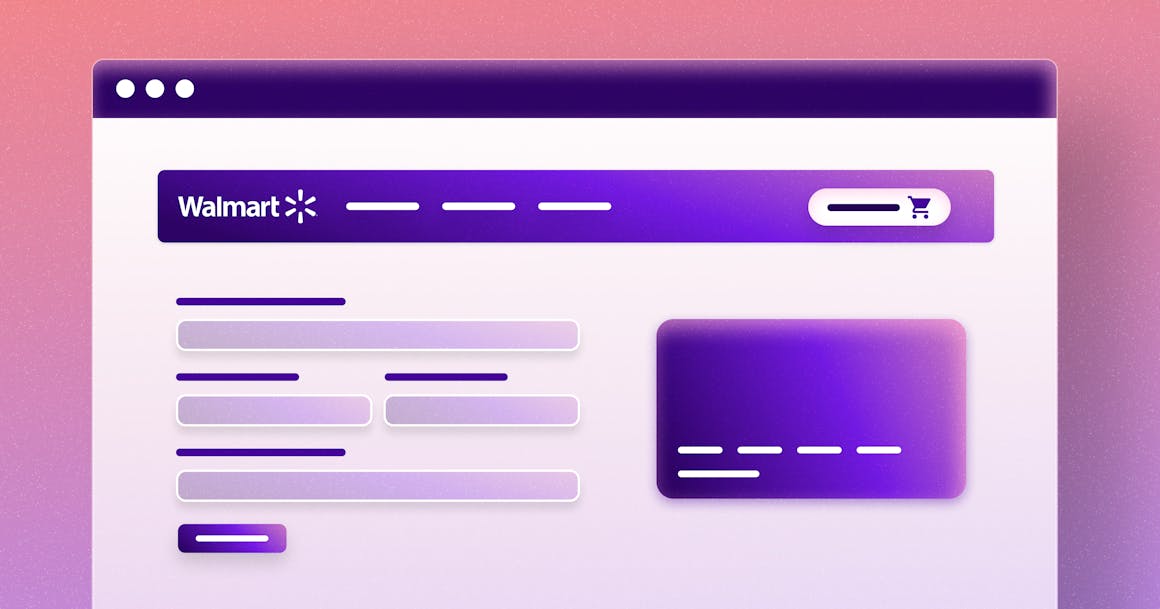 When Things Went Wrong, Walmart Made It Easy To Fix
Unfortunately, my brother lost his wallet after the second order. Since he often picks up stuff for me, he had my credit cards on him as well. I had to cancel all of my cards, including the one on my Walmart account.
My first thought was that this would be a big problem. You see, most sites make it relatively easy to add the first card, but a pain to add a replacement. But I was able to navigate to the right page quickly. And I didn't have any trouble entering the new card's information and making it the primary card for any costs not covered by my insurance program's card.
I've since placed another order, and it went off without a hitch just like the others. I've learned to search for the Walmart brand products instead of the name brands. And I've figured out how to make an item a favorite. I even noticed that Walmart will show an item you've ordered before and how often you've bought it.
Moving Forward With Renewed Confidence
Like so many things in life, using the Walmart website for groceries wasn't as bad as I had talked myself into it being. Almost everything was simpler than I expected, and using search saved me from having to navigate page after page of items.
I feel so much better having faced my fear, and am more confident about taking on other large sites.
I feel great that I can now coordinate with my family on planning meals, making lists, and ordering my share of the food in the house. It feels great to contribute. Even better because I don't have to spend hours on a site to do so.
I wish I had taken this leap much sooner. Now, I can buy things I actually want. And since I'm buying fresh or frozen instead of boxes or cans; me and my family can eat healthier. 
I hope sharing this will give you courage. And if you get stuck feel free to reach out for a little encouragement. I may not be able to help you navigate a website or app; but I can certainly cheer you on and help you celebrate when you are successful.
Looking forward to hearing your stories of overcoming fear.
More Stories on Accessible Design
Want to make the case for accessible design in your organization? Check out these tips and best practices from members of AudioEye's A11iance team.
Ready to test your website for accessibility?
Scan your website now.