Flexability
Flexability, a workplace equity and inclusion firm, builds an inclusive digital platform for diverse, highly skilled jobseekers.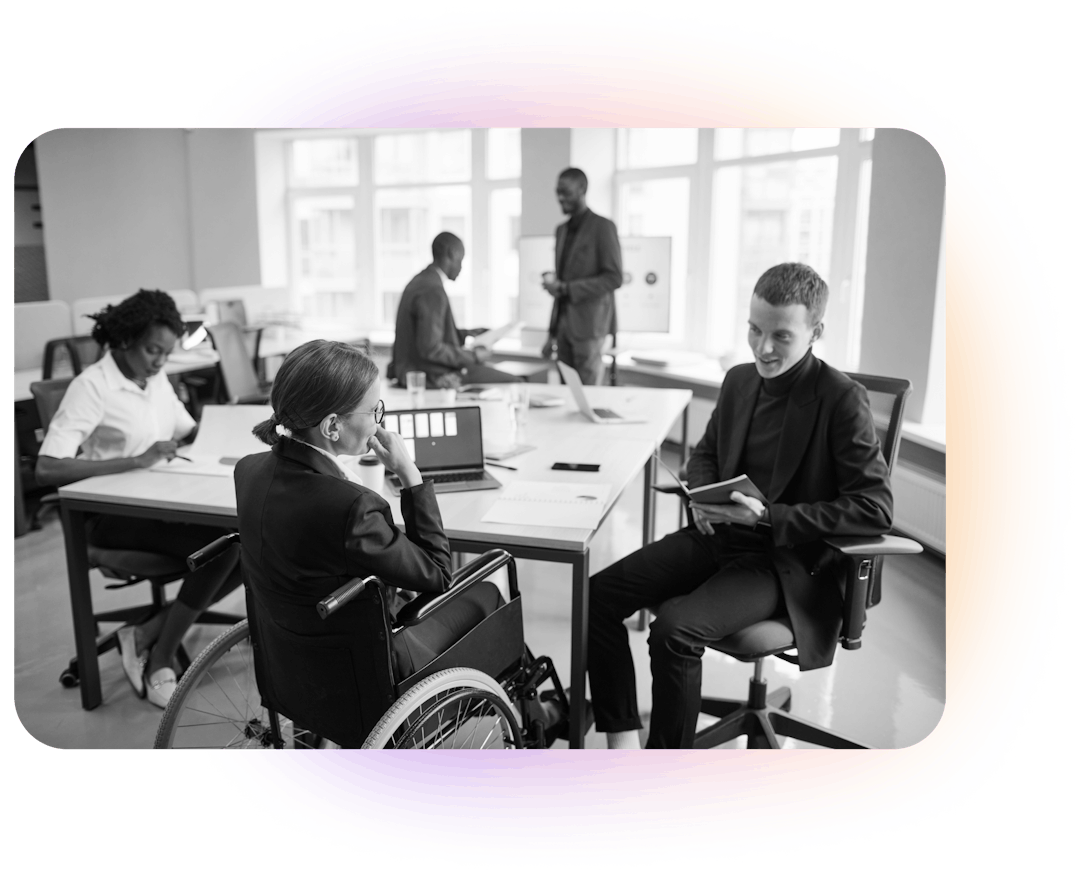 Social-impact start-up Flexability is on a mission: to create equity in the workplace by connecting employers with diverse, dynamic, and highly skilled jobseekers. To make its new digital service available to all, Flexability looked for a way to create a highly accessible website without compromising on functionality or design.
Flexability selected AudioEye, a class-leading service that removes barriers to digital accessibility. In addition to providing a powerful Visual Toolkit for all online visitors, they selected a plan that combines automated scanning and human expertise to detect and remediate accessibility issues rapidly.
In the U.S., 61 million adults are living with disabilities. Even though people are eager to work and committed employers are opening opportunities, traditional approaches to inclusive employment are not working effectively enough to lift the employment rate for people with a disability. Though the unemployment rate of people with disabilities is twice that of people without, some of the truth behind the statistic lies in the barriers and misunderstanding of disability itself. This is why both physical and digital accessibility are critical to the future of work.
Start-up firm Flexability aims to tackle this challenge head on. Founded in 2019, the company is on a mission to create a more productive, profitable and diverse workforce—for the good of everybody in society.
Diti Bhasin, Director of Digital Strategies & Equity at Flexability, explains: "Flexability is a new employment inclusion firm, and our mission is equity at work. We believe championing people is good business and good business drives profit, and we partner with like-minded companies, communities, and jobseekers to build diverse, dynamic, and productive working environments."

Flexability is targeting a digital-first strategy, with most jobseeker engagement happening on the digital channel.
To support its new service, Flexability turned its attention to web development. The company targeted a clean, dynamic design that reflected its brand identity, without compromising on accessibility for people with disabilities.
"From the very beginning, we knew that our website would be the main entry-point to our service," continues Diti Bhasin." People will find us online, search through our job postings online, and in many cases apply for positions online too. Although not every one of our applicants will be a person with a disability, accessibility is at the heart of everything we do. We knew that we needed to shape a digital experience that allowed everyone to get the most out of our website."
After evaluating the accessibility marketplace, Flexability selected AudioEye's Premium Service: an end-to-end service that offers a powerful Accessibility Visual Toolkit to enhance accessibility at the front end, backed by automated scanning and human expertise to find and resolve issues at the back end.
"We first became aware of AudioEye when we saw their Visual Toolkit icon on another website," recalls Diti Bhasin. The icon was small and unobtrusive. People who don't need accessibility accommodations wouldn't notice it—but the AudioEye Visual Toolkit completely transforms the experience for users with different needs.
"Of all the vendors we considered, AudioEye was by far the most impressive. Nothing else we looked at came close to matching AudioEye's capabilities."
Working together with AudioEye, Flexability's web developers integrated the service into the company's new website, delivering enhanced accessibility from day one. Backed by AudioEye's manual testing and remediation services, the company went on to attain the AudioEye Trusted Certification: demonstrating Flexability's commitment to accessibility, Web Content Accessibility Guidelines (WCAG), and the Americans with Disabilities Act.
"An accessible website was non-negotiable for us, but we also wanted a fun website that would showcase our personality," adds Diti Bhasin. "One of the big benefits of the AudioEye solution is that we didn't have to make compromises between design and accessibility. In many cases, accessible websites are not very attractive—an expectation we aim to change. In fact, when we first tested the site, many of our users couldn't believe it was fully accessible because of how modern and clean the design is."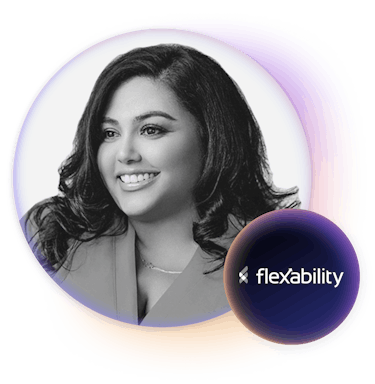 One of the big benefits of the AudioEye solution is that we didn't have to make compromises between design and accessibility."
Director of Digital Strategies & Equity
Today, Flexability can offer every online visitor a rich, engaging digital experience tailored to their individual needs. Using the AudioEye Visual Toolkit, users can change font sizes, adjust contrast settings, enhance focus and more. The Toolkit also enables users to report accessibility issues directly to the AudioEye HelpDesk, which catalogs and resolves issues rapidly without requiring any input from Flexability.
"In many cases, remediating an accessibility problem isn't a simple matter; it takes time, effort, skill, and most of all, knowledge," explains Diti Bhasin." Crucially, the process is a continuous cycle. No website will ever be perfectly accessible, because digital content and standards are changing all the time.
"The great benefit of AudioEye is that we have peace of mind that an expert team is always monitoring our website: from the blogs hosted on our website to embedded social media feeds from third-party platforms like Twitter. As a result, we're free to focus on what we do best: connecting employers with diverse, dynamic and highly skilled jobseekers."
With the AudioEye solution enabling an inclusive digital experience for all online visitors, Flexability is ready to disrupt the U.S. talent market.
"Disability is often a subject that's left out of the diversity conversation, but we feel that it's an absolutely crucial consideration for all businesses," concludes Diti Bhasin. "As jobhunting increasingly moves to the digital channel, online accessibility can make the difference between opening up opportunities to millions more talented applicants or preventing people with disabilities from fully participating in the workforce. We believe everything should be accessible—and thanks to our work with AudioEye, that's exactly what we're achieving."
Bring AudioEye to your organization today