Back to Blog
Your digital services are COVID-ready, but are PDFs dragging down your accessibility?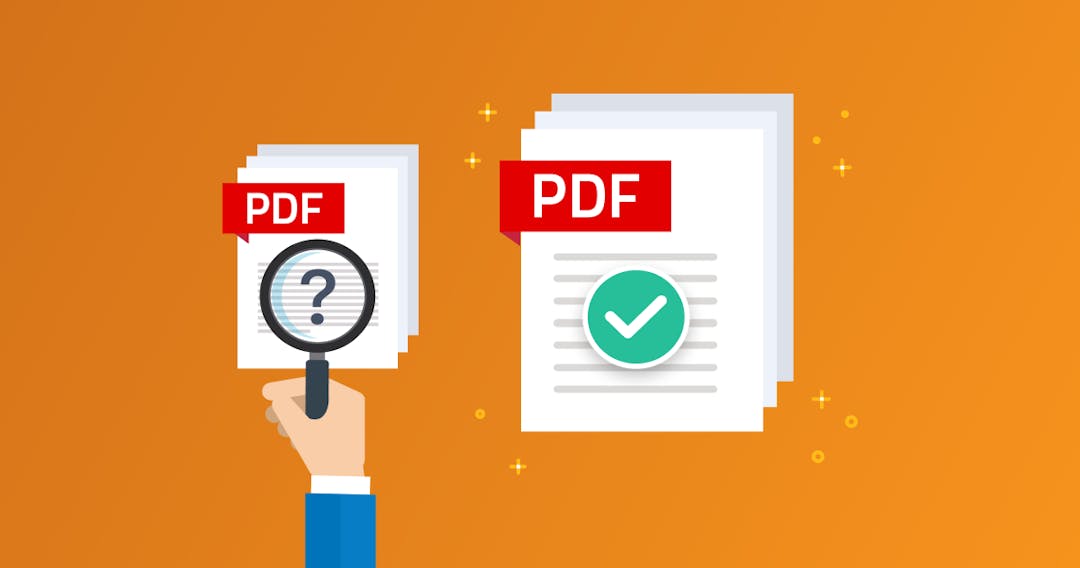 When the COVID-19 crisis first swept around the globe in early 2020, enterprises across all industries had to adapt fast to a new normal. Bars and restaurants raced to enable online deliveries, schools and universities pivoted to digital classes, and State and Federal governments quickly shifted key services from brick-and-mortar offices to web and mobile channels.
At the peak of the pandemic, over one billion people around the world were shut out of their workplaces and schools following a wave of shelter-in-place orders. The business press quickly seized on the maturity of the digital channel and the ubiquity of mobile devices as the cure for the economic challenges of social distancing and self-isolation. As a result, tech companies saw explosive growth, with revenues increasing by hundreds of millions of dollars in just a few short months.
For many businesses, the all-out sprint to switch on online customer services and remote working capabilities has now settled down to the regular pace of day-to-day operations. Although many organizations believe their digital capabilities are now COVID-ready, they may be mistaken.
Here's the catch
There's an inconvenient truth about the digital channel that's been overlooked for many years: dependence on PDF documents. From restaurant menus and user manuals to application forms and university class materials, PDFs are everywhere.
In 1996, Danish web usability consultant Jakob Nielsen made a strong argument that PDF files should never be read on the internet. But almost a quarter century later, the world has come to grudgingly accept that dealing with hard-to-read PDF files is just part of the online experience. In fact, the PDF Association estimates that there were more than 505 million PDF files online as of 2018.
Easy to create, hard to read
As Vice Motherboard notes, PDFs are at odds with the way we consume information online. Among many other deficiencies, PDFs are poorly optimized for mobile devices, sized for the dimensions of paper rather than screens, and can be difficult to navigate even on desktop PCs.
Despite these obvious downsides, PDFs are also an extremely fast and easy way to collate and publish information. Time is always at a premium, so it's no surprise that information proliferates in PDF format across shared drives everywhere.
In an age where access to digital services is more important than it's ever been, reliance on PDFs is an enormous challenge for accessibility. Simply speaking, PDFs are images of documents, so, like websites, they must be created for accessibility. If a PDF is not properly tagged for accessibility, screen readers perceive it as a single image, rather than a document containing structured information.
Exploring the risks
According to the CDC, 61 million adults and around 1 in 6 children aged 3–17 years have some form of disability. Many of these people depend on tools such as screen readers or visual accessibility options to access digital information: tools that simply won't work on poorly optimized PDFs.
In the post-COVID-19 era, digital accessibility for education is as much a moral imperative as a legal one—but the risk of the latter is hard to overstate. Title II of the Americans with Disabilities Act (ADA) mandates that the government organizations and public schools must be accessible to all. And for private institutions such as restaurants, banks and stores, US Courts overwhelmingly consider websites to be "places of public accommodation," making it obligatory to ensure their accessibility under Title III of the Americans with Disabilities Act (ADA).
Ever wonder what it's like to try and interact with an inaccessible document? We show you the blockers and barriers through the lens of an individual reliant upon a screen reader.
Act fast with AudioEye
To give every user of your digital services the same great experience and avoid legal challenges, it's vital to take fast action on the accessibility challenges of PDFs. If your organization relies on hundreds or even thousands of PDF documents, fixing the problem can feel like an insurmountable task—but it doesn't have to be.
AudioEye has created a powerful, AI-driven solution to help transform your PDFs into fully accessible documents. Combining automated technology with human expertise, AudioEye Document Remediation Services ensures your documents are accessible using using PDF/UA-1 Standards and usability goals as guidance.
AudioEye is already helping organizations across the country solve their PDF accessibility challenges quickly and cost-effectively. To learn how AudioEye can empower your organization to take control of digital accessibility, schedule a time to speak with an AudioEye expert today.