Back to blog
What You Should Know About Australian Accessibility Laws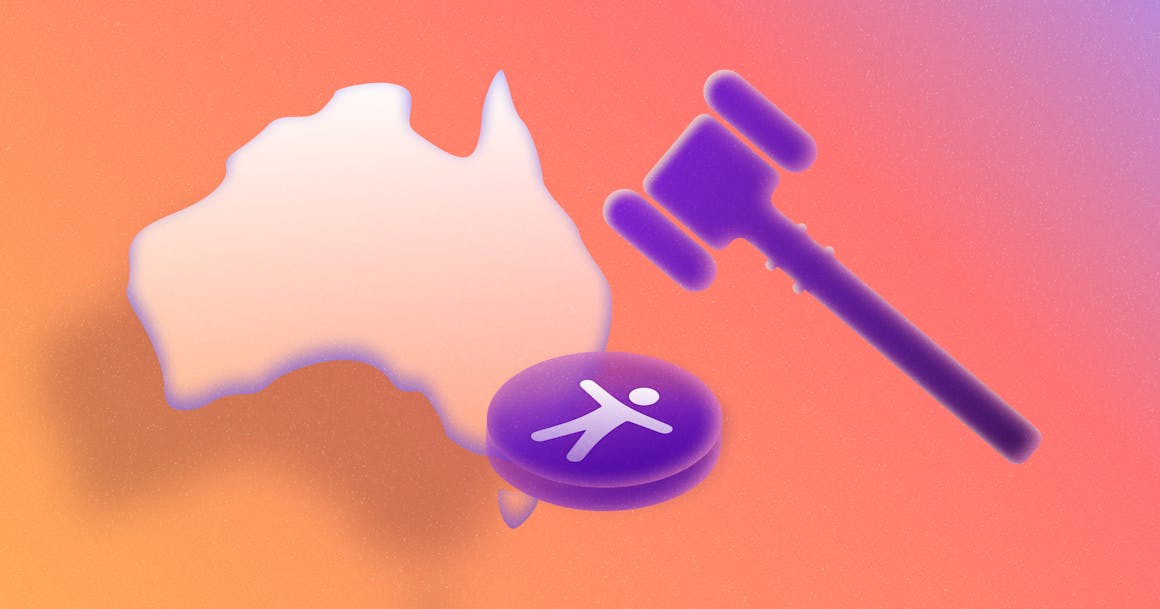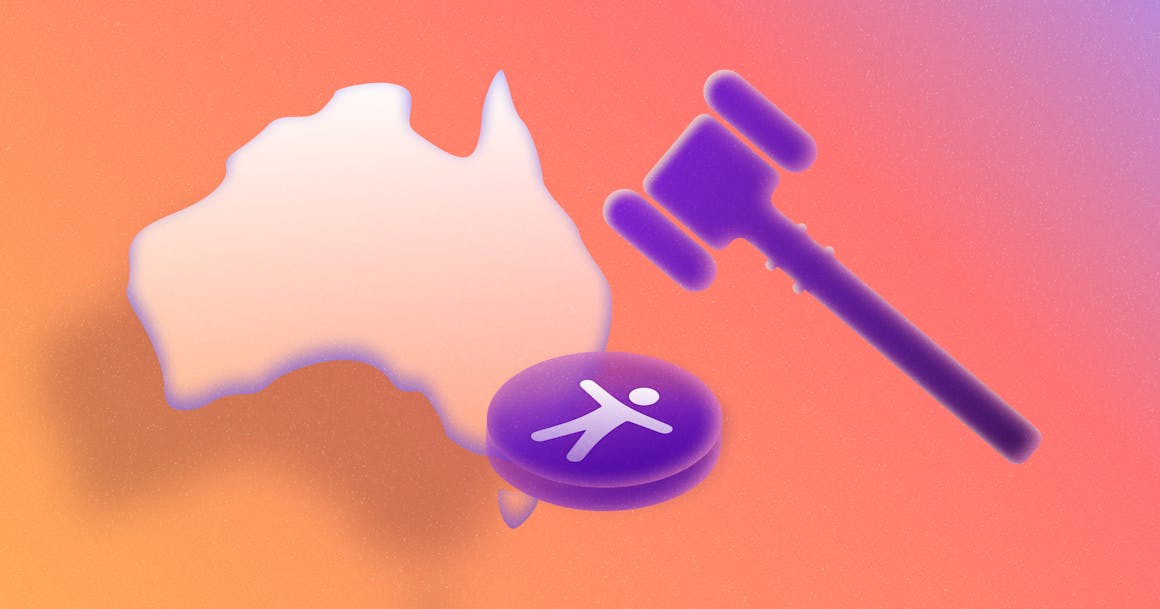 Businesses in Australia must maintain accessible websites. Here's an overview of Australian non-discrimination laws with tips for compliance.
In 2014, a blind woman named Gisele Mesnage filed a lawsuit against Coles alleging the supermarket chain had discriminated against her because of her disability.
In her claim, Mesnage — who uses a screen reader — said she encountered several accessibility errors while trying to place a grocery order on Coles' website, including being unable to select a delivery time and complex navigation that meant it could take up to eight hours to place an order.
"I don't want special consideration," she told Australian Broadcasting Corporation (ABC). "Just the same consideration of other customers."
The case, which was settled out of court, was the first web accessibility lawsuit to reach the Australian Federal Circuit Court. Since then, more lawsuits have been filed in Australia — and new guidance has been issued to help businesses make their websites accessible.
In this post, we examine Australia's web accessibility laws — and share a few steps you can take to help improve your website's compliance with Australian accessibility laws.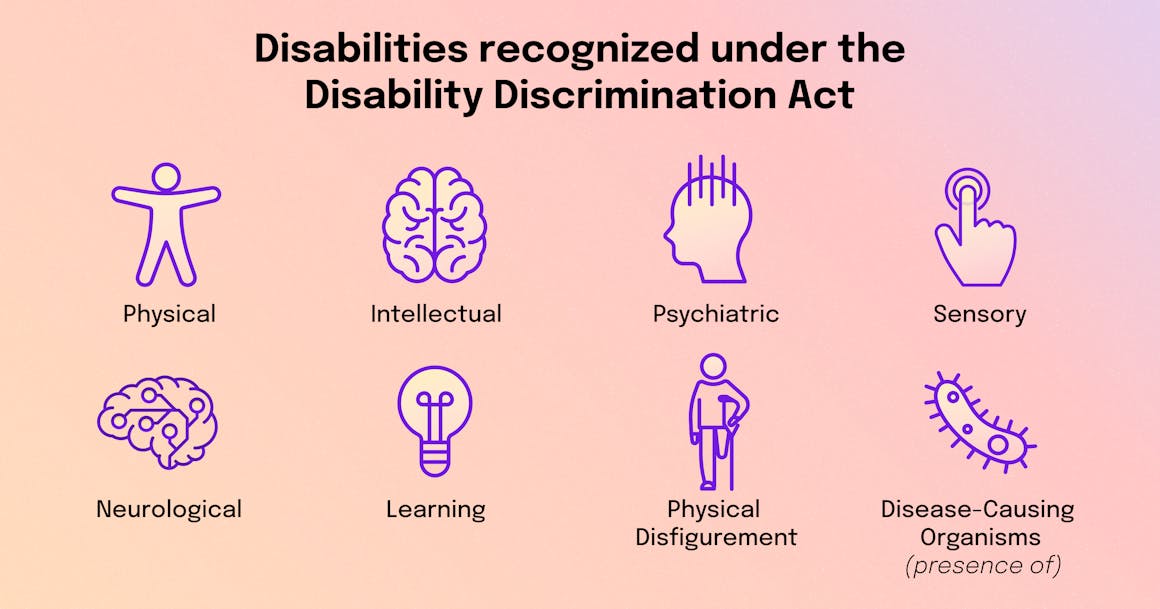 The Disability Discrimination Act of 1992
Australia's Disability Discrimination Act of 1992 (DDA) prohibits discrimination against people with disabilities. The prohibition extends to many areas of public life, including employment, education, and housing.
The DDA applies to government agencies and all organizations that serve the public, including private businesses. It defines 'disability' broadly, including both temporary and permanent conditions that fall into the following categories:
Physical
Intellectual
Psychiatric
Sensory
Neurological
Learning
Physical Disfigurement
The Presence in the Body of Disease-Causing Organisms
Like the Americans with Disabilities Act (ADA), the DDA was written before the internet became a fixture of modern life. As such, it does not contain technical criteria for web accessibility.
However, the law authorizes the Australian Human Rights Commission, an independent third party that investigates complaints about discrimination, to issue guidelines for the purpose of avoiding discrimination.
The Commission has declared that "the provision of information and online services through the web is a service covered by the DDA."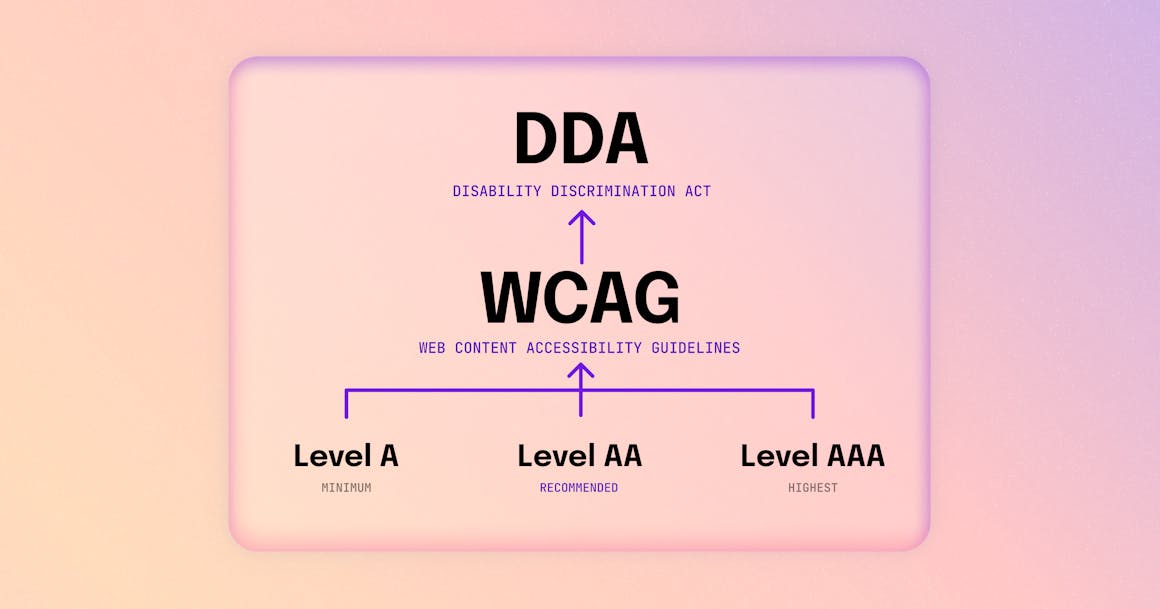 Australia's Web Accessibility Standards Under the DDA
In 2015, the Australian Human Rights Commission issued a notice advising organizations to follow the Level AA requirements of the Web Content Accessibility Guidelines (WCAG) version 2.0.
Although the Advisory Note does not have direct legal force, the Commission and other anti-discrimination bodies can consider it when handling complaints.
As the Commission notes, "following [WCAG] should also make it far less likely that an individual or [organization] will be subject to complaints about the accessibility of their website or other web resource."
How Is the DDA Enforced?
The Australian Human Rights Commission attempts to resolve DDA complaints through conciliation, which is an informal process separate from Australia's court system.
If conciliation fails to resolve a complaint, plaintiffs may be able to pursue monetary damages in the Federal Circuit Court or Federal Court of Australia.
In addition to Mesnage's landmark claim against Coles, a number of high-profile cases have drawn attention to the DDA's web accessibility requirements:
In 1999, Bruce Maguire, who has a vision disability, filed a complaint against The Sydney Organizing Committee for the Olympic Games (SOCOG) for alleged accessibility issues on the official Olympics Games website.
In 2021, Vision Australia, an accessibility advocacy organization, criticized the Australian government's COVID-19 vaccine finder portal, claiming the website was not usable with screen readers (software that converts text to audio or Braille).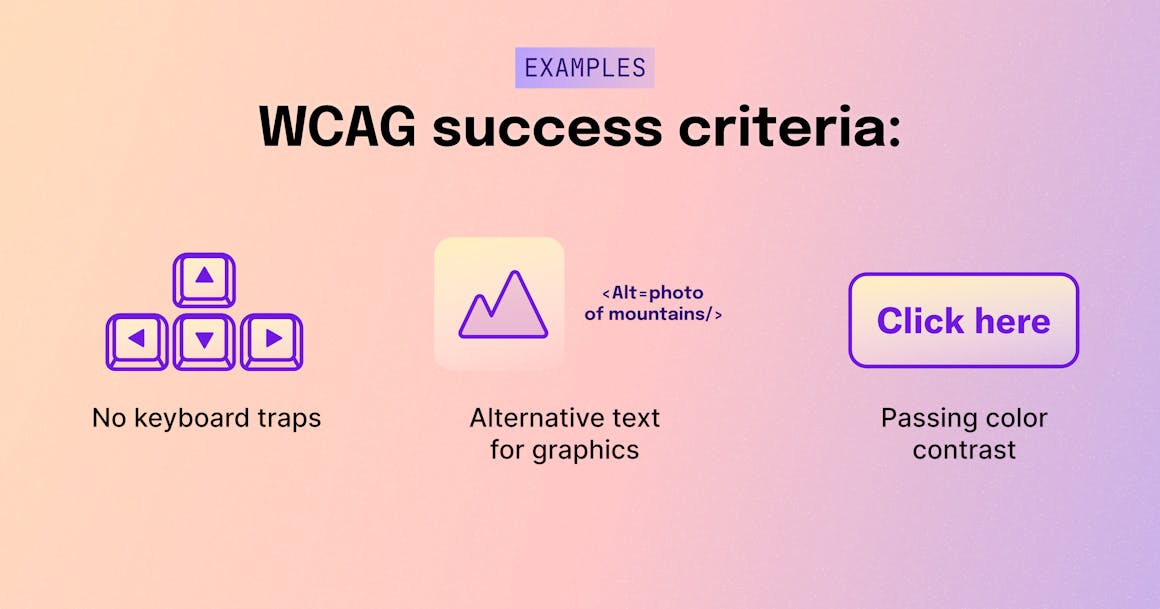 How WCAG Can Help Improve Web Accessibility
Published by the World Wide Web Consortium (W3C), WCAG contains technical standards called success criteria that can be applied to different types of web content. These success criteria are organized into three levels of conformance: Level A (the least strict requirements), Level AA, and Level AAA (the most strict requirements).
To meet WCAG Level AA, your organization will need to test for common web accessibility barriers such as:
Insufficient color contrast, which can make text difficult to read for people with color vision deficiency and other vision disabilities.
Missing or inaccurate alternative text (also called alt text) for images, which allows screen readers and other assistive technologies to present non-text content to users.
Keyboard accessibility issues, which may impact people who use a keyboard alone (no mouse) to browse the internet.
Missing form labels, which can prevent people who use screen readers from filling out forms.
Missing video captions, which can impact the Deaf and people with hearing disabilities.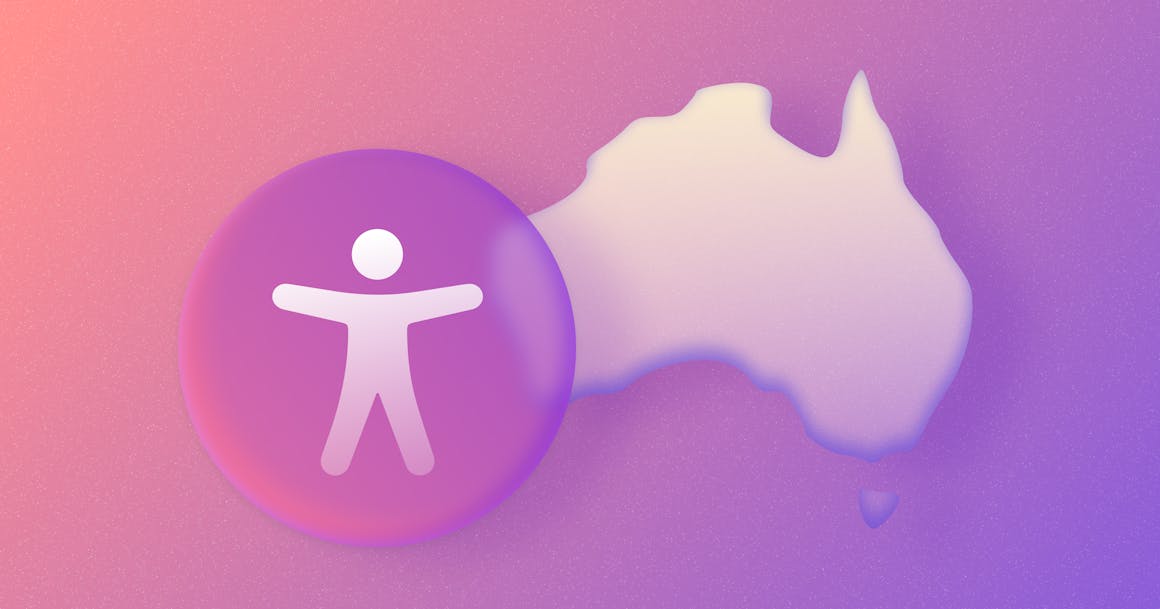 Building a Strategy for Accessibility and Compliance
With the right approach, every organization can maintain an accessibility website. To build your strategy, follow these steps:
Test your content against the latest WCAG Level AA success criteria. AudioEye's automated solution runs over 400 tests to find common accessibility issues.
Address known issues. AudioEye's Auto Remediations can instantly fix many common WCAG conformance issues.
Understand WCAG and be prepared for manual remediations. Some accessibility issues require manual testing and human judgment.
Have a plan for monitoring accessibility. Web accessibility isn't a one-and-done project, and regular testing will help you maintain compliance. AudioEye's Active Monitoring tool tests for new accessibility issues and deploys automated remediations every time a visitor loads a new page on a website.
Publish an accessibility statement. Your statement should include information about your content and the standard applied in your operations (such as WCAG 2.1). 
Want to see how accessible your website is for people with disabilities? Get a free scan of your site by entering the URL below.
Ready to test your website for accessibility?
Scan your website now.