Back to blog
What is a WCAG Audit?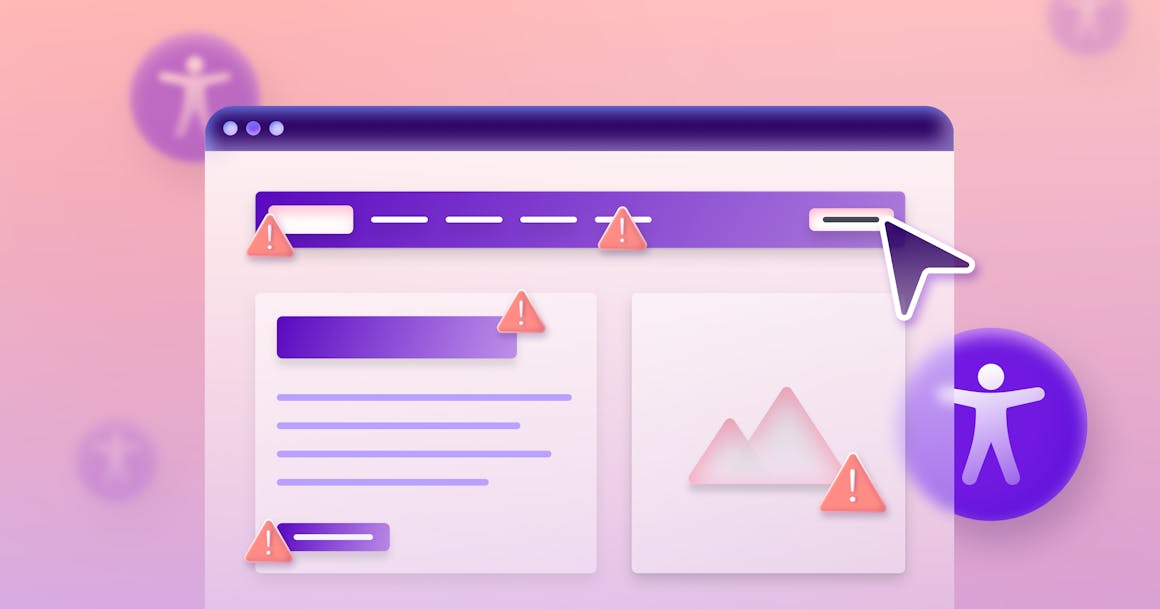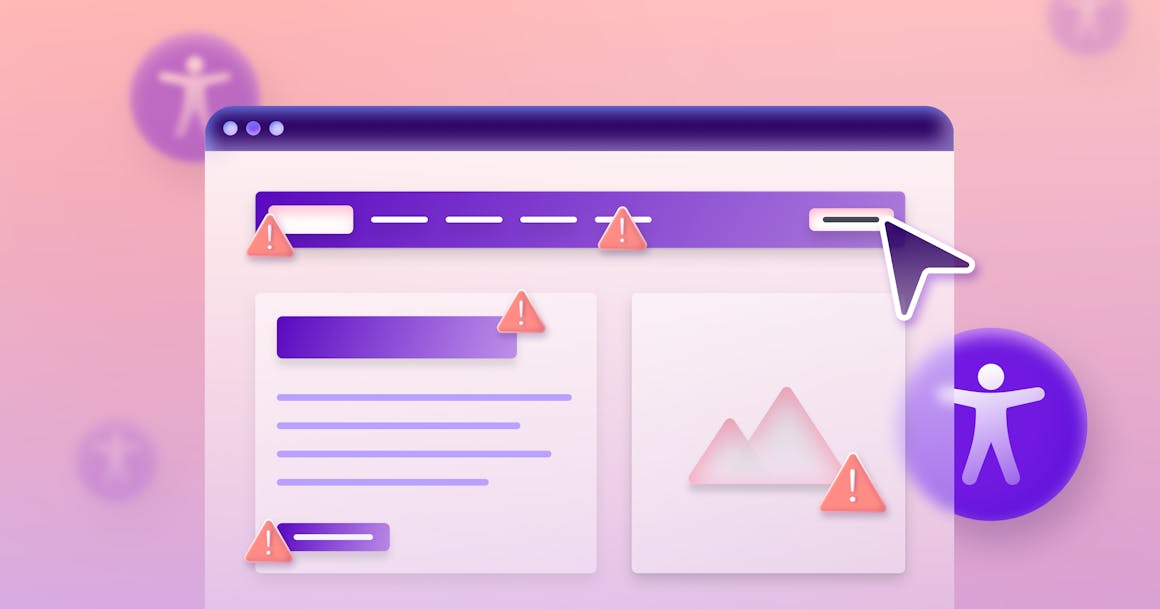 To create an accessible website, you'll need to test it against the Web Content Accessibility Guidelines (WCAG). Here's why WCAG audits are important.
You've read about the importance of digital accessibility and you're ready to embrace the best practices for inclusive web design. Now, you need to test your website to make sure it's accessible for all users — including people with disabilities.
The Web Content Accessibility Guidelines (WCAG) are the international standards for digital accessibility. To make your website accessible for all users, you should regularly audit your content using the latest version of WCAG (WCAG 2.2 as of August 2023).
A WCAG audit is a series of tests using WCAG's success criteria, which are written as pass-or-fail statements. Below, we explain the importance of conducting regular accessibility audits and provide tips on how to test your content.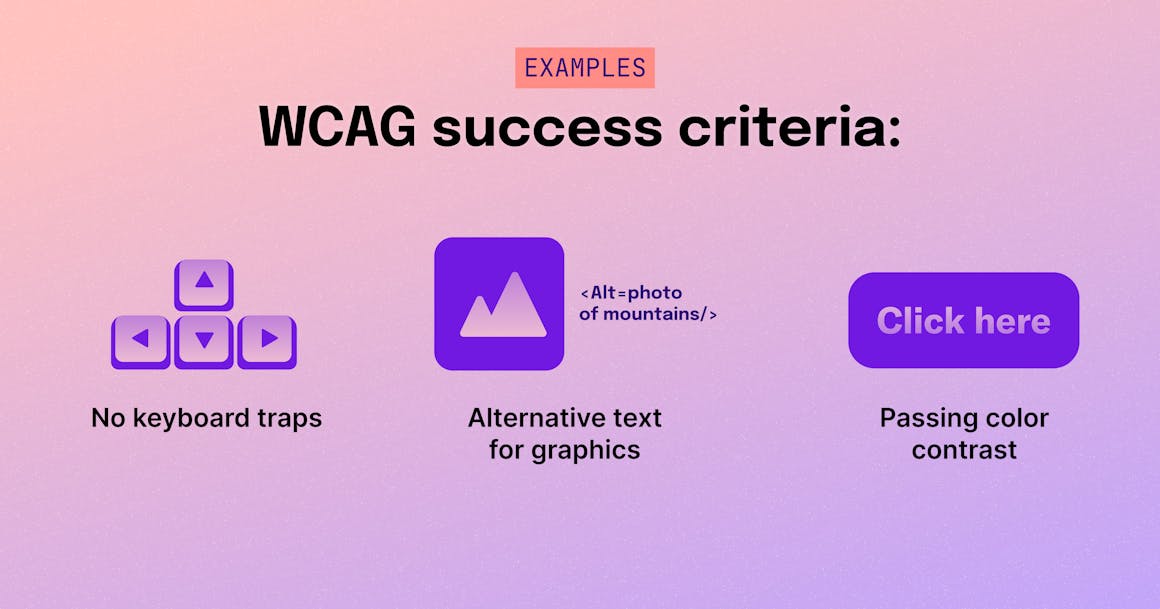 Why Are WCAG Audits Important?
Put simply, every organization has a responsibility to provide accessible content for the estimated one billion people worldwide who live with disabilities.
It's not just good business to make your website accessible to all users. There are legal risks to having inaccessible content on your site. The Americans with Disabilities Act (ADA) and many other non-discrimination laws are applicable to websites, mobile apps, and other online content.
Many websites have accessibility issues that can make it difficult or impossible for people with disabilities to use them. That's why WCAG is so important — as an objective framework, it establishes clear rules that you can use when evaluating your content.
Here are a few examples of different WCAG success criteria:
No Keyboard Trap
Many people browse the internet with a keyboard only. Some web elements may cause these users to get "trapped" on a form entry field or other component.

Non-Text Content
Images, graphs, and other non-text content need to have a text alternative that serves the same purpose. This accommodates people who cannot perceive content visually — and users who choose to browse with images disabled.

Minimum Contrast for Text
People with color vision deficiencies may not be able to read text that has poor contrast with its background. WCAG includes requirements for color contrast for text of different sizes.
Please note that this is not an exhaustive list. In total, WCAG 2.2 contains 86 success criteria based on four web accessibility principles. Your audit should test your content against as many of these criteria as possible — and ideally, provide you with guidance for fixing any issues.
A WCAG Audit Can Help You Build Better Content
Done right, a WCAG audit can help you understand how well your content works for people who use screen readers (software that outputs text as audio or braille) and other assistive technologies. It can also highlight issues that affect individuals with color vision deficiencies (CVD), neurocognitive differences, and other conditions that may affect browsing behavior.
It's important to note that digital accessibility impacts everyone who uses the internet — not just people with disabilities. By fixing WCAG conformance issues, you can provide all users with a better browsing experience.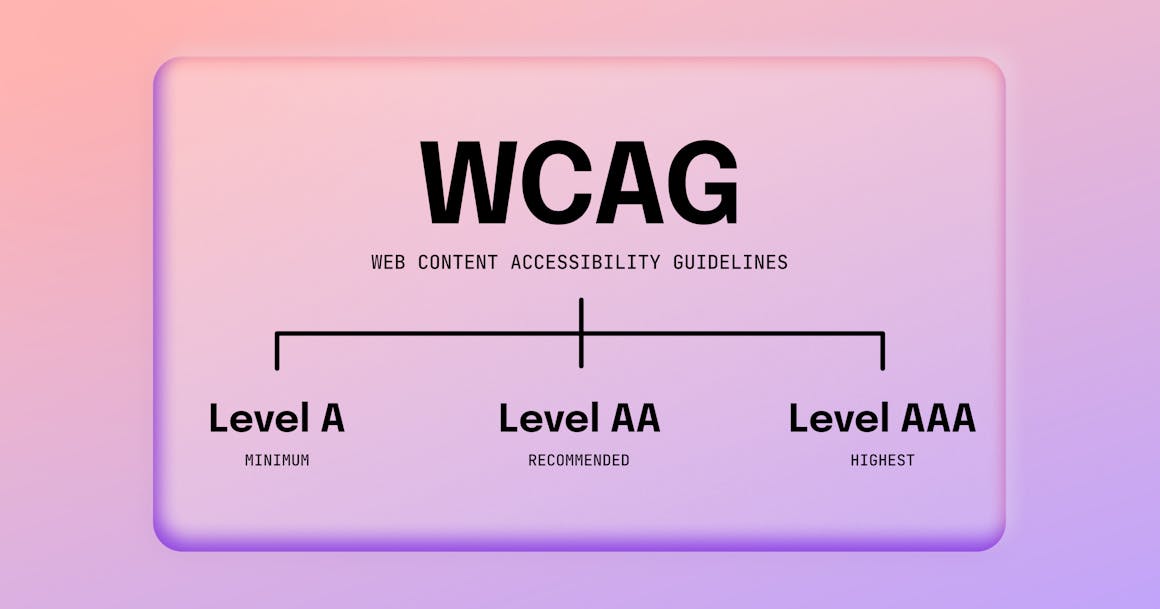 What Is the Goal of a WCAG Audit?
For a successful audit, you'll need to start with a clear goal. WCAG is organized into three levels of conformance:
WCAG Level A: The minimum level of conformance, Level A contains basic success criteria for removing serious accessibility barriers that affect a wide range of users.
WCAG Level AA: Level AA removes additional barriers and establishes a level of accessibility that works for most devices and assistive technologies, such as screen readers.
WCAG Level AAA: The most strict level of conformance, Level AAA contains additional success criteria to establish the highest possible level of accessibility.
For most websites, WCAG Level AA conformance is a reasonable (and achievable) goal. In recent rulings, the Department of Justice has referenced WCAG 2.0 Level AA standards in a number of settlements and court filings.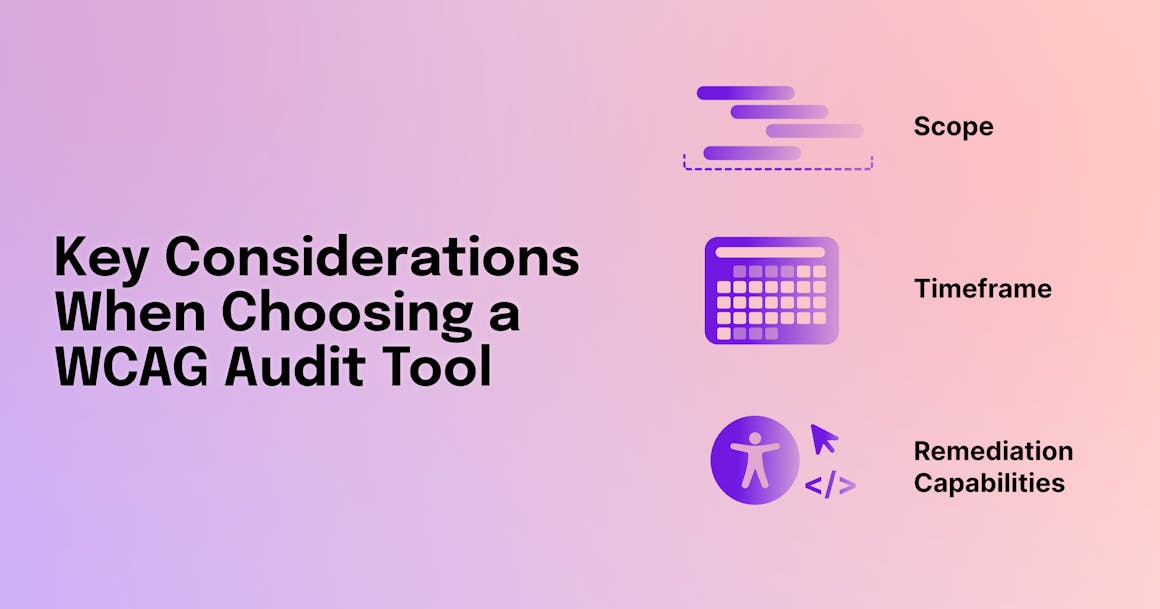 Key Considerations When Choosing a WCAG Audit Tool
While dozens of resources are available for testing WCAG conformance, they vary in features and capabilities. Some factors to consider when choosing an audit tool:
Scope: Every page on your website needs to conform with WCAG, not just your homepage. Your accessibility audit should include a representative sample of the different types of content on your website.
Timeframe: To maintain compliance, you need to test your website whenever content changes. Some types of content change frequently, and manual, one-time audits may not provide an accurate analysis for these websites.
Remediation Capabilities: Most audit tools will identify WCAG conformance issues, but they won't fix them. For many websites, solutions that provide automated remediations can save time that would otherwise be spent manually fixing issues.


At AudioEye, we believe that the best way to achieve and maintain an accessible website is a combination of automated tools and human testing and remediation. Our software detects about 70% of common accessibility issues, using 400+ testing outcomes, and resolves about two-thirds of them 
However, some issues require human expertise and intervention. To help address them, AudioEye offers manual testing by people who use screen readers on a daily basis and access to certified experts, who can provide routine manual remediations and guidance.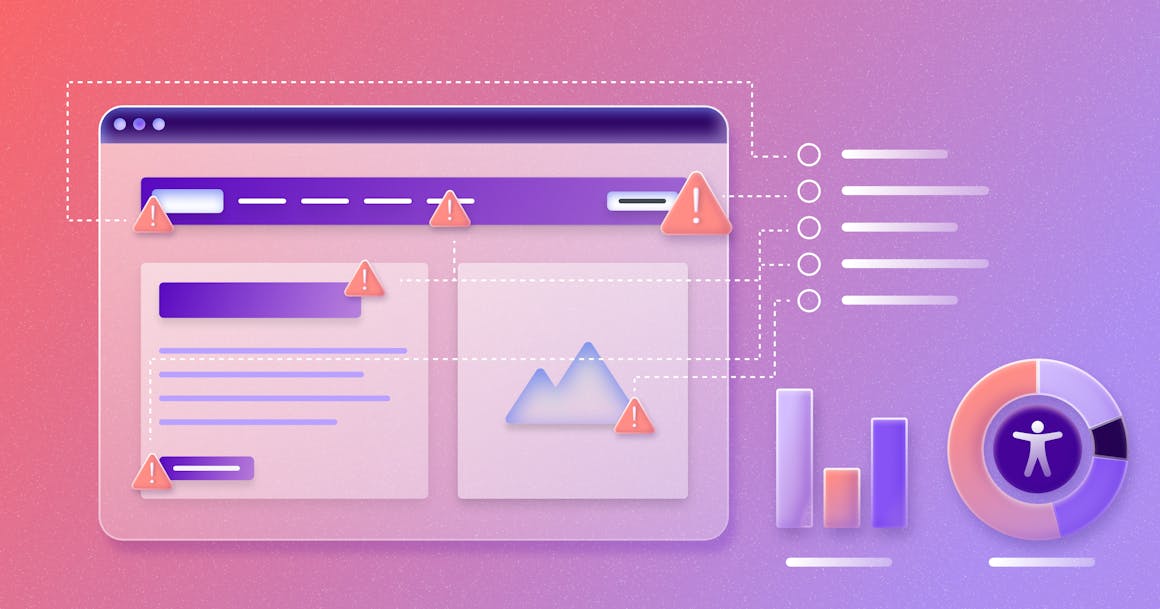 When Should I Start Testing for WCAG Compliance?
You don't need to wait until you've published your website to begin thinking about WCAG. In fact, many issues are much easier to fix when you're developing your content — before those issues affect real-life users. 
Regardless of where you are on your journey, we're here to help. At AudioEye, we've built our platform on more than 15 years of expert knowledge in the accessibility space. Our software tests content against WCAG 2.2 Level AA success criteria and fixes many issues automatically. Through active monitoring, we provide a real-time assessment of your website's accessibility, and all plans include legal support.
Ready to test your website for accessibility?
Scan your website now.