Back to blog
What Does Digital Accessibility Cost? It Depends on Your Website.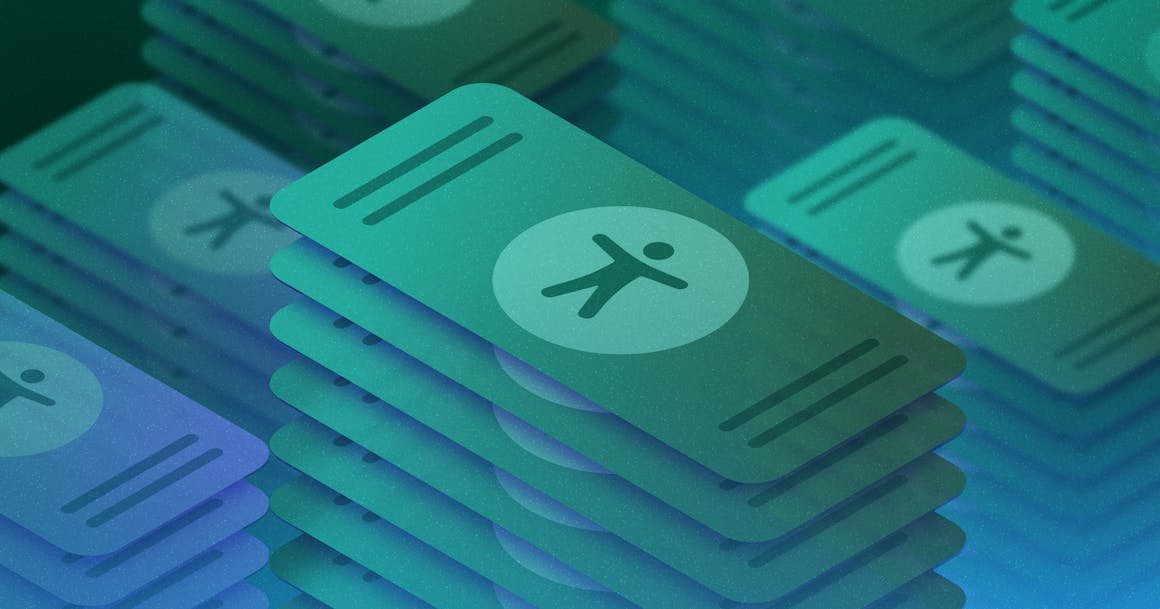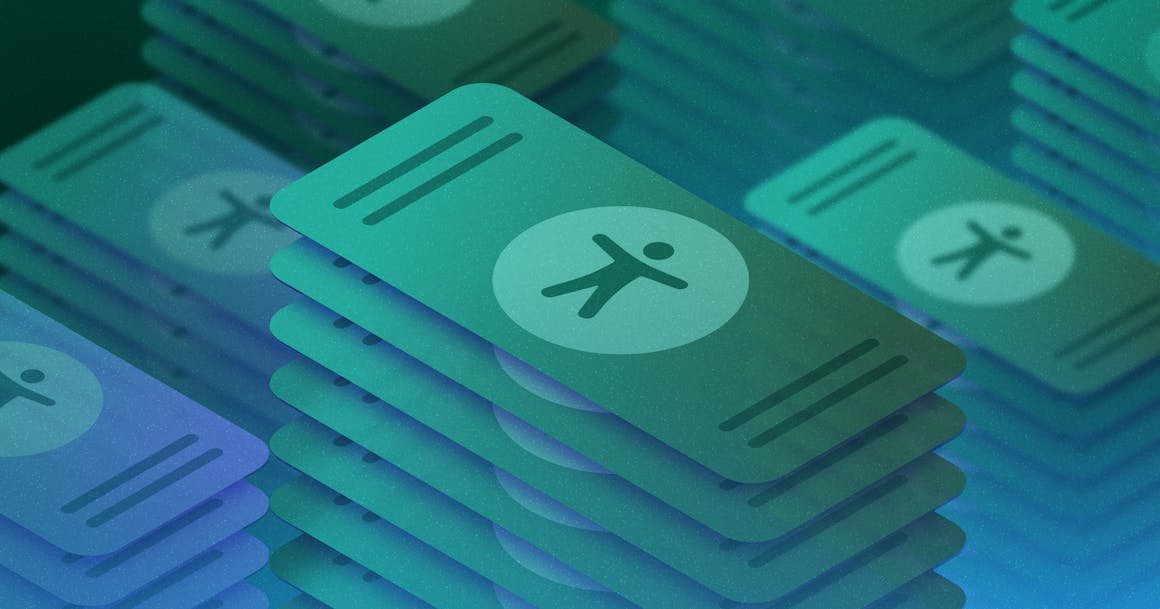 Learn about the different factors that influence the cost of digital accessibility and ADA compliance.
For many businesses, one of the biggest barriers to digital accessibility is concern over how much it might cost.
In fact, when we surveyed more than 500 business leaders and web professionals about digital accessibility, over 70% cited cost as their top concern. However, many people are unclear on what it actually costs to make a website accessible to people with disabilities. Or even the steps involved.
In this post, we discuss some of the factors that determine how much it costs to make a website accessible and share tips on how you can make the business case for accessibility to your organization.
Why Does Digital Accessibility Matter?
Before we get into the nuts and bolts of digital accessibility, it's worth clarifying why it matters:
What Does Accessibility Cost?
Imagine going to a mechanic and asking for a repair quote, without telling them your vehicle's make, model, or even what's wrong.
You probably wouldn't get a straight answer. Or at least a very accurate one.
Digital accessibility usually works the same way. The cost of accessibility can vary, depending on your website's complexity and how much remediation is needed. Factors that influence cost include:
The number of pages on your website.
How much content is on each page, including more complex features like forms and other interactive elements.
The tools you use for automated accessibility audits.
The number (and complexity) of accessibility issues on your site.
Your approach to manual testing and remediation.
Determining the Cost of Compliance for Your Website
If there's no one-size-fits-all price for accessibility, how do you even begin to predict what it will cost? As a first step, we recommend answering the following questions:
1. What's Your Approach to Accessibility Testing and Remediation?
There are different schools of thought when it comes to accessibility testing and remediation:
Some people prefer simple, automation-only solutions that can monitor, identify, and resolve some accessibility issues.
Others prefer manual site audits where people go through a website's code by hand and log accessibility barriers.
The truth is, neither of these approaches is sufficient by itself. Automated solutions are affordable, but there are certain types of content — like video, audio, and PDF — that they cannot fix.
When we audited more than 1,000 websites across popular content management systems, we found that automation can potentially detect up to 70% of common digital accessibility issues, and resolve about two-thirds of them.
On the other side, manual audits are too slow, static, and expensive to deliver ongoing accessibility.
At AudioEye, we believe the answer lies in a hybrid approach that takes the best of automated solutions and manual audits. Through our continuous investment in research and development, we have created an automated test suite with 400+ test outcomes and 70+ automated fixes that allow us to solve the majority of common accessibility issues in real time.
And because we recognize that not all issues can be solved by automation, we also provide manual testing and remediation services — and use the insights from those audits to help develop new automated fixes and solve issues proactively.
2. How Long Will It Take To Audit Your Website?
In our white paper Building for Digital Accessibility at Scale, we estimated how long it would take to make every website on the internet accessible — without the help of automation.
For our calculation, we said it would take 16 hours to manually audit a website of average complexity, and another 72 hours to fix accessibility issues and retest the site.
Of course, that calculation assumes that businesses are not not using any sort of automated testing to identify and fix accessibility issues. And it also assumes that every business has the resources to hire consultants or in-house developers who can fix accessibility issues at the code level.
3. What Kind of Internal Resources Do You Have?
One of the biggest myths about digital accessibility is that it requires businesses to rebuild their entire site. In the survey we referenced above, 52% of respondents said they believed that creating an accessible website would mean redesigning and redeveloping their entire website.
That isn't true, and it's a view that's largely rooted in the misconception that manual fixes are the only way to solve accessibility.
With that said, some accessibility issues can only be fixed at the source code level. As you evaluate different options, it's important to note that most manual services leave it up to the site owner to resolve accessibility issues. If your business doesn't have in-house developers who can handle this work, you'll need to hire additional resources.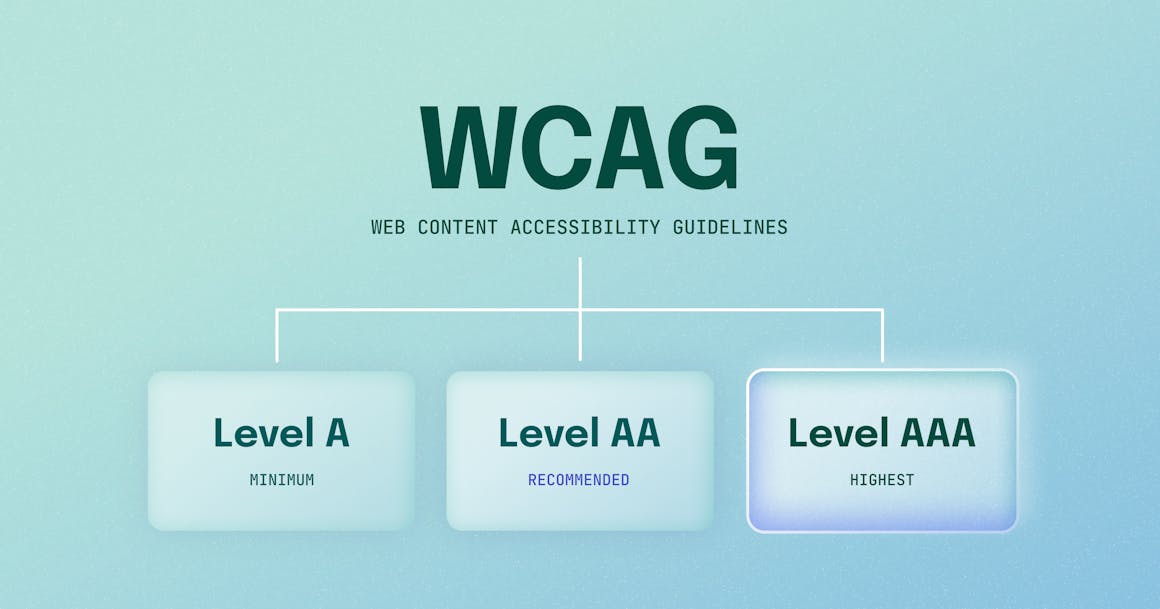 3 Tips for Limiting the Cost of Web Accessibility Compliance
Understanding WCAG can help you maintain your budget while building content that is accessible for everyone. WCAG includes 78 pass-or-fail statements called success criteria, which are organized into three levels of conformance:
Level A: the bare minimum and least strict accessibility requirements.
Level AA: the standard accessibility goal for most organizations.
Level AAA: the most strict requirements.
Most organizations should aim for Level AA conformance to optimize compliance with the ADA and other digital accessibility laws.
To meet WCAG Level AA while keeping your costs under control, you'll need the right approach. Some tips to keep in mind:
1. Prioritize Accessibility As Early as Possible
In a perfect world, accessibility starts with your website's design. By making accessibility a primary requirement of your user experience (UX), you can develop a stronger long-term plan for compliance.
If you've already built your site, don't worry — you can still fix WCAG violations that create problems for users. However, remediation is much easier when your entire team understands the importance of inclusive design and takes proactive steps to avoid accessibility barriers.
For more guidance, read our post on 9 Ways to Design Inclusive Content.
2. Use Automated Testing to Find Most Accessibility Issues
The W3C recommends a hybrid approach to accessibility testing that uses both manual and automated tests. This approach can save time and money — many WCAG violations can be identified with automated tests, including:
Missing form labels
Low-contrast text
Problems with site navigation and structure
Broken or empty hyperlinks
Repetitive or redundant alternative text
When we audited more than 1,000 websites across popular content management systems, we found that automation can potentially detect up to 70% of common digital accessibility issues, and resolve about two-thirds of them.
3. Don't Rely on Automation Alone
Automation can be a powerful remediation tool, but some accessibility barriers require human attention. For example, automated tools can identify when an image has missing alternative text, but to fix this issue, a human will need to write the alternative text to make sure it's accurate. 
Likewise, automated technology can't identify WCAG issues that require human expertise and judgment. Your compliance strategy should include both types of testing and remediation.
AudioEye Provides a Cost-Effective Path to Web Accessibility
Every business should make efforts to provide digital content that is accessible to all users, regardless of ability. Unfortunately, 97% of the top one million homepages on the internet have identifiable WCAG violations.
At AudioEye, we're dedicated to helping businesses take the first steps toward addressing those issues. By taking a hybrid approach to web accessibility, we can help businesses provide ongoing accessibility while keeping their budgets in check.
Ready to get started? Use our free accessibility checker to identify accessibility issues on your website.
Ready to test your website for accessibility?
Scan your website now.