Back to Blog
Why the buck stops with you: dispelling myths about digital accessibility and e-commerce providers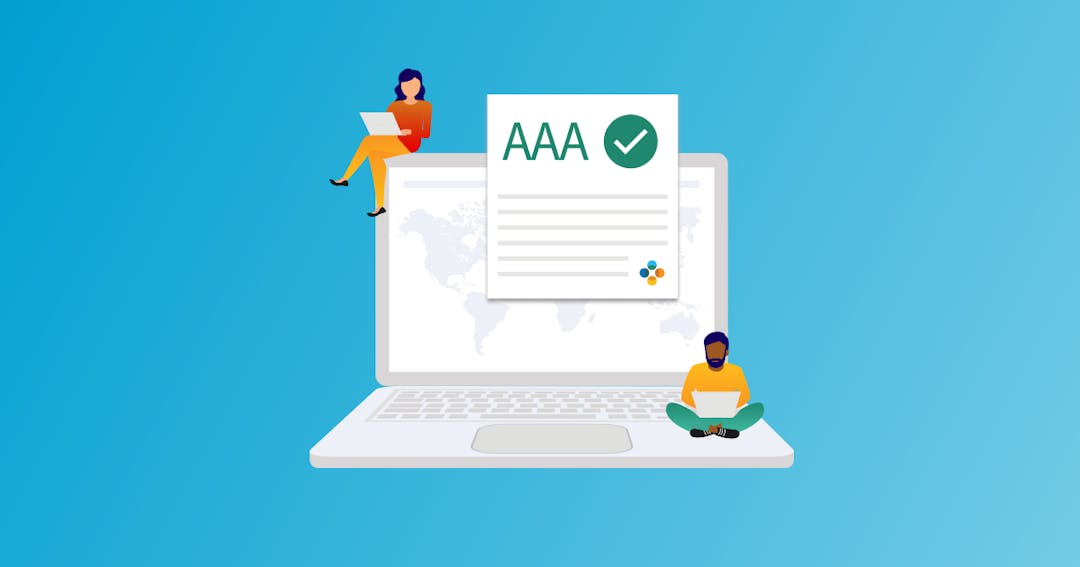 In today's cloud-first world, it's often a winning strategy to outsource anything outside your core business to expert providers. That's why specialist e-commerce solution providers such as Shopify are booming: retailers are eager to adopt Shopify's easy-to-use tools to help them build compelling digital experiences fast.
It's estimated that one in four US adults are living with a disability[1] a figure that's rising due to an aging population and a global increase in chronic health conditions[2]. As a result, if your company uses a platform like Shopify to provide an e-commerce store, it's likely that a significant proportion of the visitors to your store will have a disability.
To convert these visitors into loyal customers, you need to make sure your website is accessible. Just as you might install wheelchair ramps to make a bricks-and-mortar store physically accessible, you need to make sure your Shopify site is easy for people living with low or no vision, hearing difficulties or other physical or cognitive disabilities to navigate when they rely on a variety of assistive technologies such as a screen reader or switch device.
Crucially, digital accessibility is now enshrined in the law too, under Title III of the Americans with Disabilities Act (ADA). Failure to comply leaves you open to litigation, with the number of website accessibility lawsuits filed in federal courts more than doubling from 815 in 2017 to 2,446 in 2019[3].
The big five misconceptions
While you might think that opting for a ready-made e-commerce platform like Shopify immediately liberates you from worrying about the accessibility of your website, that may not be the case. In fact, in speaking with Shopify users, we've identified five common misconceptions about digital accessibility requirements and how far you're covered when you choose to work with an e-commerce provider:
Web accessibility applies only to US merchants. This is not the case. While the US has one of the strongest legal frameworks around digital accessibility, many other countries also legislate to protect the rights of users who have a disability. In the UK, for example, the Equality Act 2010 "requires service providers to take positive steps to ensure that disabled people can access services", and explicitly states that these "services" include websites. Want a break down of digital accessibility regulations by country? Request our white paper, Global Perspectives on Website Accessibility: Laws, Challenges and Opportunities.

Web accessibility applies only if you also have a brick-and-mortar store. Also not true. Whether a business operates a brick-and-mortar store in addition to its website has no impact on the legal position. According to the ADA Title III, discrimination is prohibited in any "place of public accommodation", and legal precedent has firmly established that websites are regarded as places of public accommodation, just as much as physical stores.

Web accessibility doesn't apply if you have 15 or fewer employees. While Title I of the ADA prohibits employment discrimination and covers employers with 15 or more employees, the reference of "place of public accommodation" in Title III makes no special exemptions for small companies. Plaintiffs are claiming Title III violations in their lawsuits.

Web accessibility requirements can be ignored because litigation is frivolous and invalid. The reality is, litigation is both common and regularly successful in American courts. If you think your business is small enough to fly under the radar and avoid getting sued, you're wrong: many mom-and-pop restaurants and small stores have fought and lost website accessibility lawsuits in the recent past.

If you use Shopify's Debut Theme, you don't need to worry about website accessibility. Even though Shopify has invested resources in making the Debut theme accessible, according to Shopify's own documentation, the Debut Theme does not currently conform to the Web Content Accessibility Guidelines (WCAG) at the AAA level. Even if the theme was 100-percent accessible out of the box, as soon you start making edits and customizations, you risk breaking your site's accessibility. It is important to understand the buck stops with you, the website owner, not with Shopify or any other platform provider.
In short: failing to address digital accessibility means you run the risk of both financial and reputational damage. And using an e-commerce platform doesn't exclude you from risk – if your website is deemed to be inaccessible, the legal responsibility lies with you, not with your e-commerce provider.
Feeling overwhelmed?
Don't worry. Making your website accessible doesn't have to mean a costly complete overhaul. And if you don't know where to start, AudioEye can help.
AudioEye has developed an AudioEye app, available from the Shopify app store. It allows you to install a single line of JavaScript code to introduce our accessibility toolbar and start monitoring for errors. The app helps you pinpoint the problems so that you can fix any WCAG violations yourself, or you can outsource the remediation work to the AudioEye compliance team. We can also provide access to point-in-time compliance reports. Choose from different plan levels according to your requirements and budget. AudioEye's easy-to-adopt solutions can integrate seamlessly with your current website design, enabling you to align with WCAG without compromising on look and feel, sacrificing a large section of your consumer market or risking costly litigation.
[1] Source: Center for Disease Control & Prevention, "1 in 4 US adults live with a disability", https://www.cdc.gov/media/releases/2018/p0816-disability.html
[1] Source: World Health Organization, "10 facts on disability", https://www.who.int/features/factfiles/disability/en/
[1] AudioEye tracks ADA Title II and Title III lawsuits as filed in U.S. Federal District Courts and State Supreme and Superior Courts in a regularly updated report. This report considers all identified lawsuits as tracked by AudioEye staff. It does not include any calculation on the number of legal demand letters asserted by plaintiff's making claims of non-compliance. AudioEye does not guarantee the accuracy of this report but has taken measures to track the details of the filed claims to the best of its ability given the resources available and the limited information supplied through the various sources associated with the publicly available information.