Back to Blog
How to Make Your Shopify Website ADA-Compliant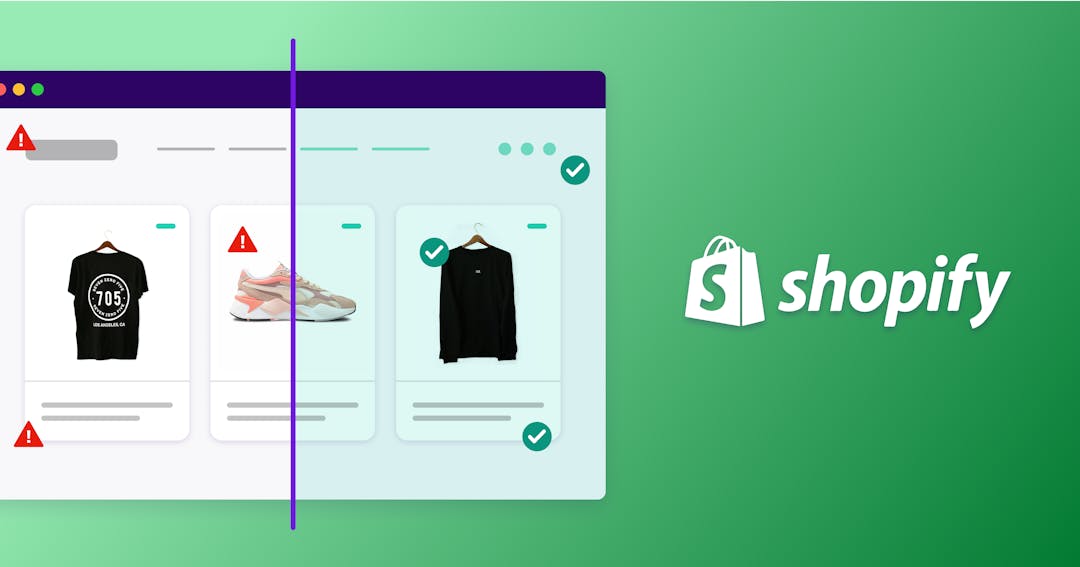 Summary: E-commerce ADA compliance is no longer optional for online vendors. Learn why having an accessible website is important for your business and how to check your site's basic accessibility features.
As one of the largest e-commerce platforms, Shopify provides customizable templates, free trials, and a plethora of resources to help business owners launch and run online stores. About 29% of online businesses in the US use Shopify. Whether you've already launched a Shopify store, or are thinking about building one, make sure your site is accessible to people with disabilities and is compliant with the Americans with Disabilities Act (ADA). 
In this article, we explain why accessibility matters for e-commerce businesses and provide tips for ensuring your Shopify site is accessible to all customers, regardless of ability.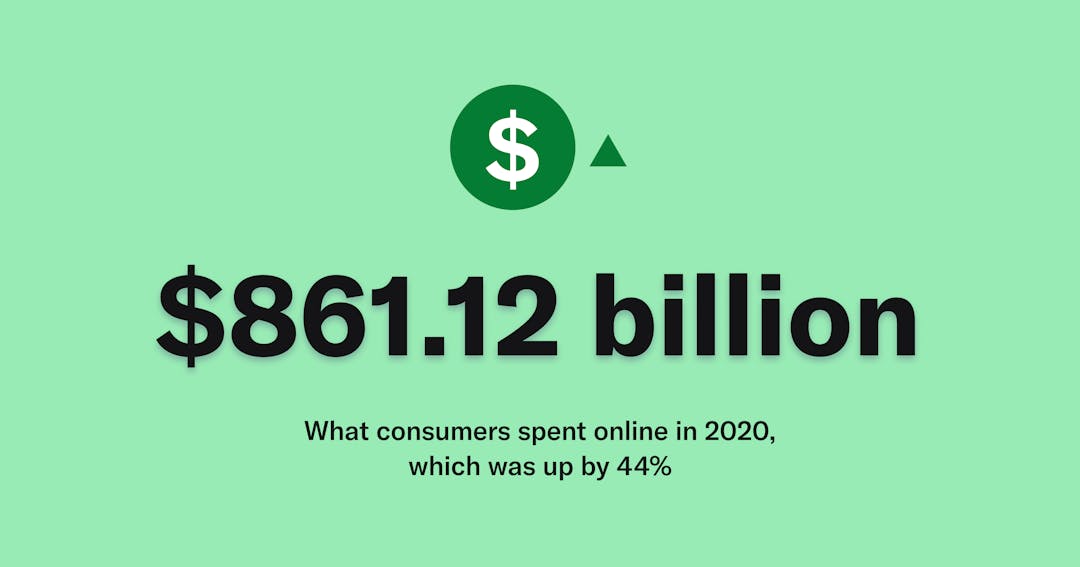 The Importance of an Accessible Online Presence
Creating accessible and inclusive online experiences is critical when building lasting customer relationships in the digital age. There are over one billion people with disabilities globally. According to The Global Economics of Disability 2020 report, people with disabilities, together with their family and friends, control over $13 trillion in disposable income. But if they can't access your site content and store, they won't be buying from you. In a recent AudioEye survey of people who use assistive technology, such as screen readers, 54% said they feel that e-commerce companies don't care about earning their business. These customers won't be recommending or returning to brands that don't provide accessible experiences. Instead, they'll look for other options.
Besides the revenue opportunity loss and brand reputation damage, businesses with inaccessible online stores face expensive and time-consuming ADA lawsuits.
ADA Accessibility and E-commerce Websites
The ADA was signed into law in 1990. It was designed to ensure equal and uninhibited access to "places of public accommodation." As a result, more sidewalks were laid for wheelchair users, braille was placed on signs, elevators were installed in buildings, and ramps and rails were built. However, with the rise of the internet, came a new demand — digital accessibility, or access to digital content and tools.
As more consumers are turning to the internet to conduct everyday tasks, websites are now being viewed as an extension of public accommodation. In other words, websites are viewed as the equivalent of physical stores — the access provided in one should exist in the other.
The ADA doesn't provide technical standards for implementing digital accessibility. Instead, there are W3C guidelines, known as Web Content Accessibility Guidelines (WCAG), that provide clear guardrails for publishing accessible digital content. 
Learn more about Four Principles for Achieving WCAG Compliance.
Today, the Department of Justice, courts, and disability advocates are holding business owners accountable for the accessibility of their websites, and they are using the WCAG as the standard for digital accessibility.
Making Your Shopify E-commerce Website Accessible
Although there are accessibility features built into the platform to ensure Shopify ADA compliance, it's important to conduct your own tests and audits of your website.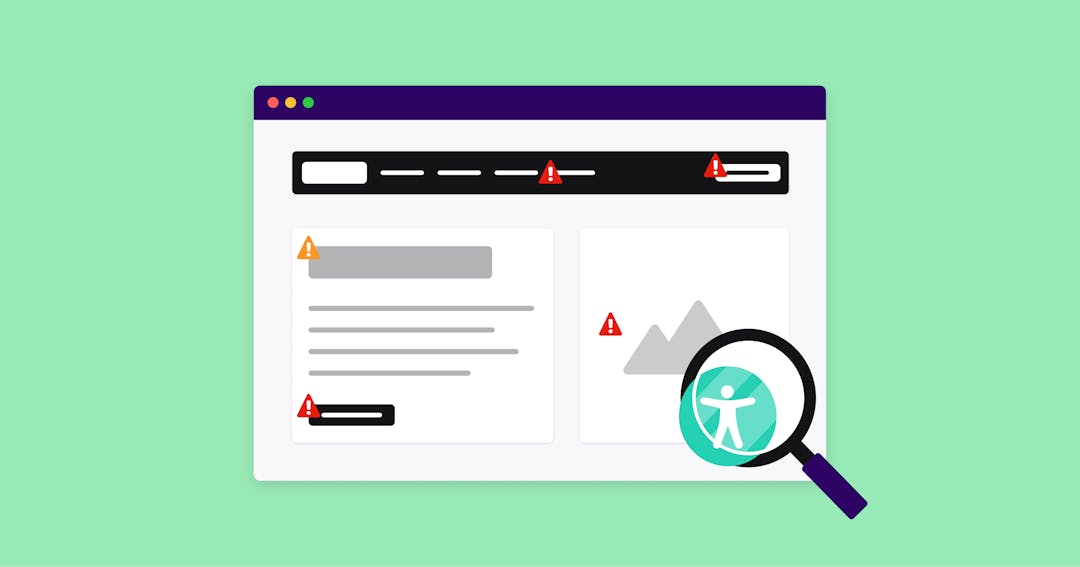 Auditing Your Website
There are a few options for running an audit. You can use free tools, such as WAVE, or hire a third-party company to conduct an assessment. Just keep in mind that at the moment, even the best automated scans cannot catch all accessibility errors. 
What that means is that software is unable to take into consideration the human element. For example, an image on a site may have alternative text (alt text), but that text may be the file name or some other "description" that means nothing to the end-user using a screen reader. An automated scan may detect an alt tag on an image and deem it "accessible" when in reality it is not. 
So how do you gain better insight into the accessibility and usability of your website?
Manual Audits and Fixes
The best way to test for accessibility and usability is to put yourself in the shoes of your end-user. This means manually using, testing, and validating the content on your website in a variety of ways and with various mediums. Take these steps to start troubleshooting:
Try navigating your site using only the keyboard. The Tab key should jump your cursor focus top to bottom in logical order down the page, and each interactive element should be highlighted. The Enter key activates buttons and links. The space bar is used to select or deselect checkboxes and radio buttons. The arrow keys are used to change selections in open dropdowns and preselected radio buttons. Test all of these functions.
Zoom in the browser up to 200% to see if content overlaps, rendering it impossible to read. Change the browser window width to ensure content does not overlap.
Read the content on the browser tab when the page is loaded, to check that each page has a unique title that explains its purpose.
Create errors on your forms by entering incorrect data. Check if the messages are clear, have an indicator other than color to denote errors, and if the message helps the user fix the problem.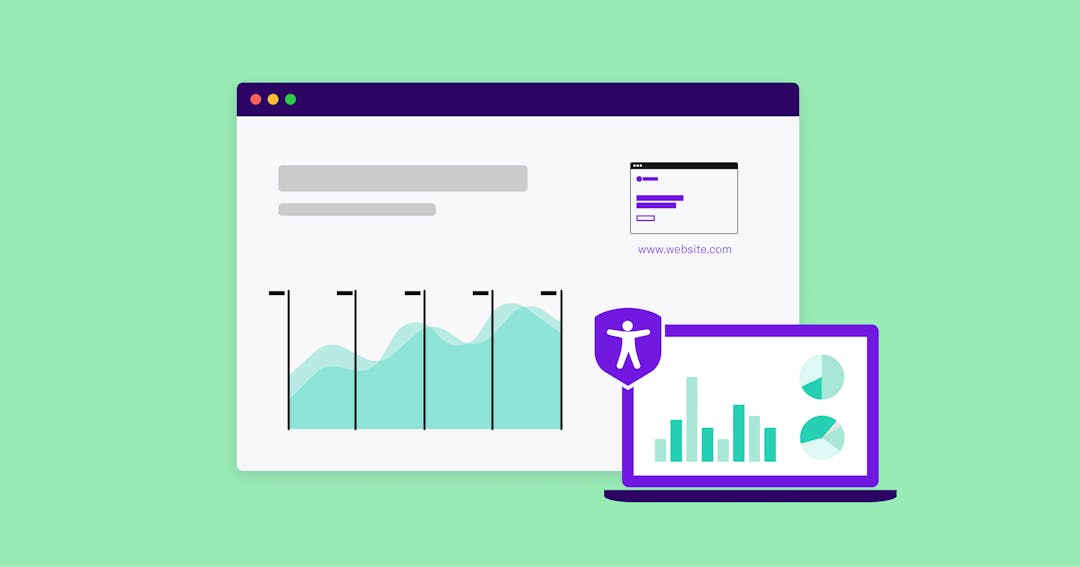 Maintaining the Accessibility of Your Website
Finally, accessibility is not a one-and-done endeavor. E-commerce websites are subject to multiple changes, including new content, which may lead to new accessibility errors popping up. It is important to create an accessibility plan that involves regular monitoring and maintenance of your website.
Accessibility Is Smart Business
The digital world is constantly evolving. As consumers increasingly turn to e-commerce, it's crucial that businesses open their physical and digital doors to all users. 
The AudioEye solution is seamlessly integrated with Shopify. Check it out and try for free. 
Ready to test your website for accessibility?
Scan your site now.