Back to blog
A Guide to Magento Accessibility and ADA Compliance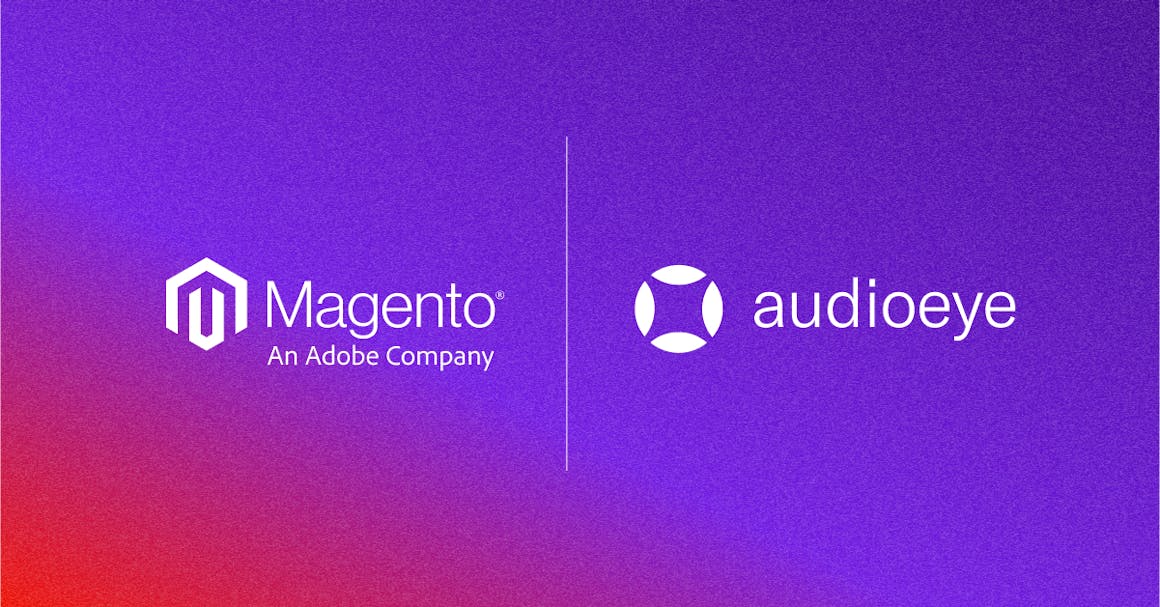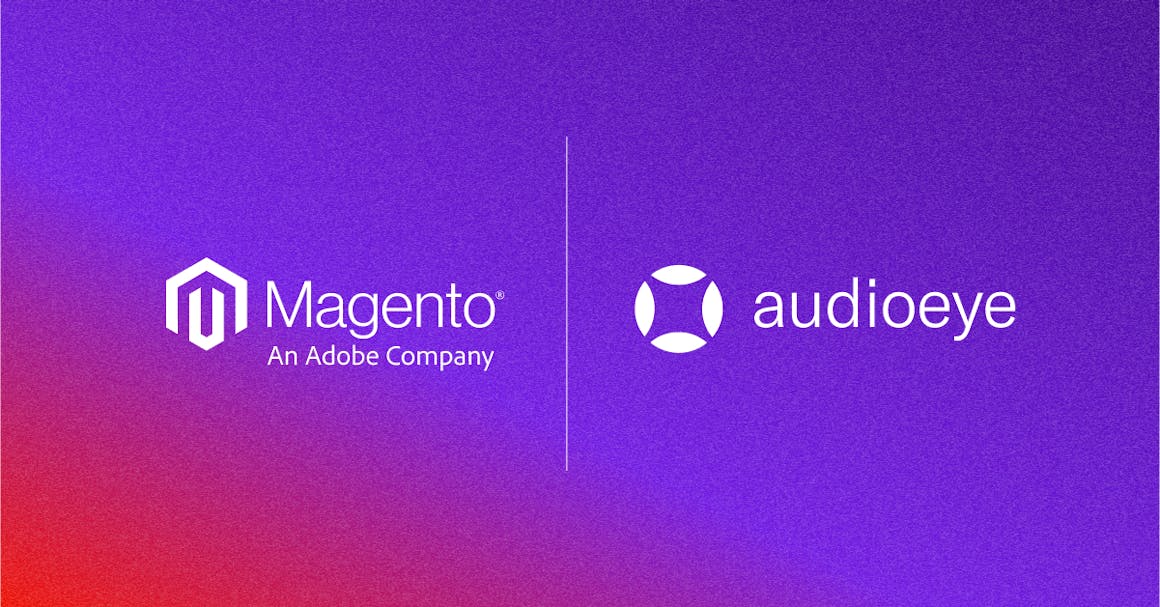 Digital accessibility is a requirement for all Magento (now Adobe Commerce) websites. Learn what makes a Magento website ADA compliant and accessible.
Considered one of the world's leading e-commerce platforms in 2021, Magento (now Adobe Commerce) helps you create online stores and is used by hundreds of thousands of businesses, including such luminaries as Nike and Samsung. Founded in 2008, Magento are experienced veterans in the e-commerce space — and they continue to grow. In 2020, it was one of three platforms that merchants migrated to most often.
Whether you already have a store with Magento or, like others, are considering migrating there, your e-comerce site needs to be accessible to people with disabilities and compliant with the Americans with Disabilities Act (ADA). 
Let's look into why accessibility is so important for e-commerce businesses. We'll also share some tips for making your Magento site accessible to everyone, regardless of ability.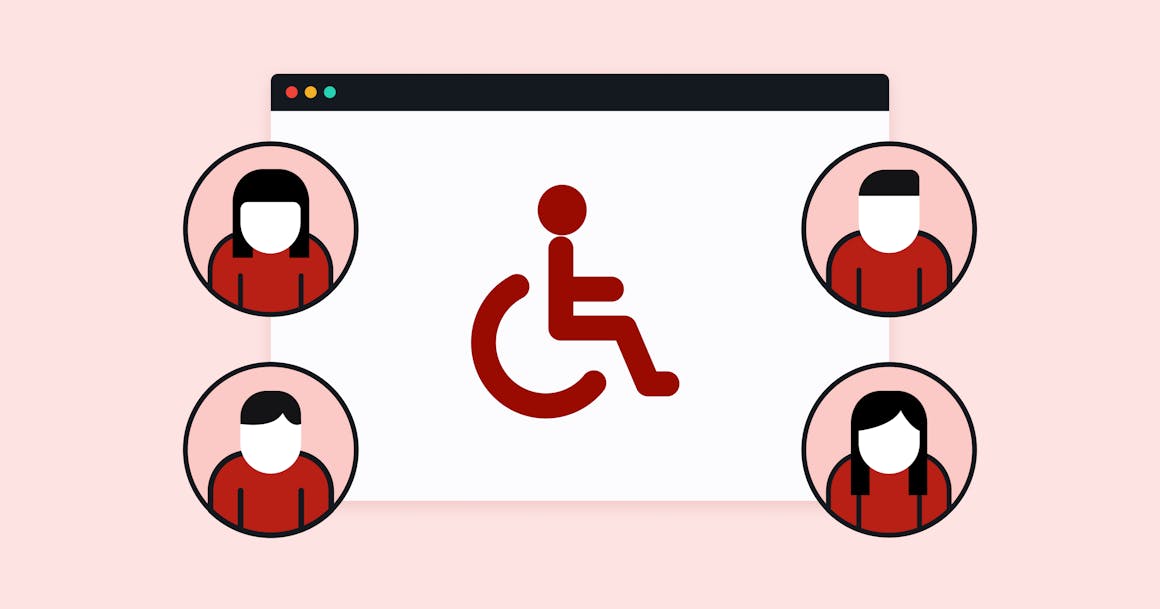 The Importance of an Accessible Online Presence
Customers on your website want information — and they want it now. Time is precious for everyone, so getting the right information in front of a prospect ASAP is critical to completing a sale. Have them wait too long, and they will look elsewhere.
The same logic applies to shoppers accessing your site using assistive devices. Many blind or visually impaired shoppers use screen readers to navigate websites and read webpage content aloud using text-to-speech software. Without accessibility features on your website to make this process as seamless as possible, just like other customers, people with disabilities will click away and move on to a competitor.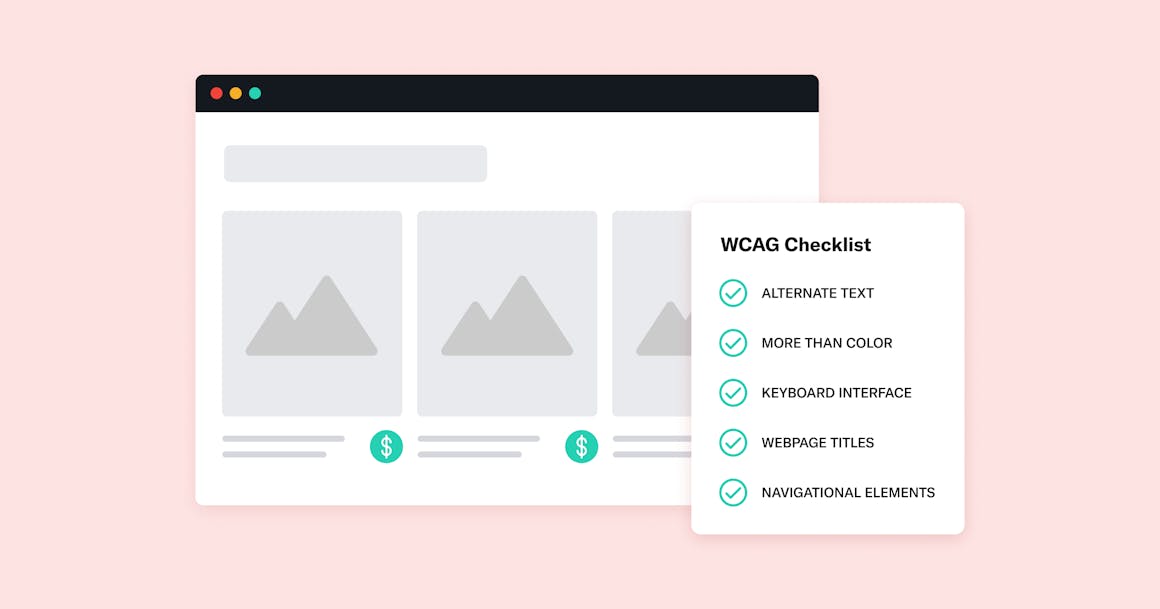 ADA Accessibility and E-commerce Websites
The ADA was enacted in 1990 to ensure equal access to "places of public accommodation" for all people, regardless of ability. At the time, this meant providing accessibility in the physical world using physical materials – think ramps and rails, sloped sidewalks, and braille. 
But the advent of the internet came with a greater, more challenging need – digital accessibility. And just as physical stores are places of accommodation subject to compliance, so are online stores. 
Given the meteoric rise of e-commerce, your store's website is often the first touchpoint with customers and is critical in creating engagement and building trust. While the ADA doesn't provide guidance on the ins and outs of web design, there are W3C guidelines, known as Web Content Accessibility Guidelines (WCAG), a series of robust technical rules for creating accessible websites. 
WCAG is now the standard for digital accessibility to which all online business owners are accountable. For more details on accessible website design, read our comprehensive guide.
Are Magento Websites Accessible and ADA-Compliant?
Most e-commerce platforms, including Magento, start you with basic accessibility features and offer accessibility guidelines. However, even with these features, it is unlikely your website will be fully compliant or provide a positive user experience to someone navigating your page using assistive technology (AT). It remains your responsibility to make sure your Magento website is in full ADA and WCAG compliance, so that customers of all abilities can enjoy a smooth, efficient, and accessible experience.
Auditing Your Website
So, how do you know if your e-commerce website is accessible?
The first step is to diagnose the most common accessibility issues on your website. You can use AudioEye's free website accessibility checker to start. 
You can also check for these common accessibility errors: 
Missing button and form field labels; or they are redundant, not descriptive, used as placeholders, or presented as icons. The result? Assistive technology can't determine an accessible name for the button and overlooks it. 
Missing, out of order, not descriptive, or decorative headings. The result? Heading structure is confusing and not helpful for navigation. 
Missing, unclear, or redundant image alt text; or the image's file name is used instead. The result? Screen reader users can't access visual information. 
Functional elements, such as expanding/collapsing accordion and open/close dialogs are missing. The result? Someone using assistive technology cannot navigate the page to find out if they can, say, change a delivery address.
Keyboard navigation and focus order are not intuitive, or there are missing interactions. The result? Focus goes somewhere unexpected or it is difficult to interact with the element, such as a hyperlink or call-to-action button.
Manual Audits and Fixes
Testing for accessibility and usability involves using the same technology as your users. To troubleshoot, try manually using, testing, and validating your website's content in different ways, including: 
Navigate using only the keyboard. The Tab key should jump your cursor focus top to bottom in logical order down the page, highlighting each interactive element. Now, test all of these functions: the Enter key to activate buttons and links, the space bar to select or deselect checkboxes and radio buttons, and the arrow keys to change selections in open dropdowns and preselected radio buttons.
Zoom in your browser to 200%. If content overlaps and is made illegible, change the browser window width. 
Hover over and read the browser tab when a page is loaded — each tab should have a unique title explaining the page's purpose.
Enter incorrect data on your forms to check if the error messages are clear and help fix the problem. Make sure you're using an indicator other than color to denote errors.
Ongoing Accessibility of Your Website
Here's the thing about accessibility. It's not a one-time box to check — accessibility is an ongoing effort, which means every time you change your website, you need to check it for accessibility. So if you're regularly updating your Magento site with new content, you'll need to come up with an accessibility plan that builds in regular monitoring and maintenance. 
AudioEye offers ongoing testing, monitoring, and fixes using both automated and manual solutions, helping businesses of all sizes stay accessible and ADA compliant.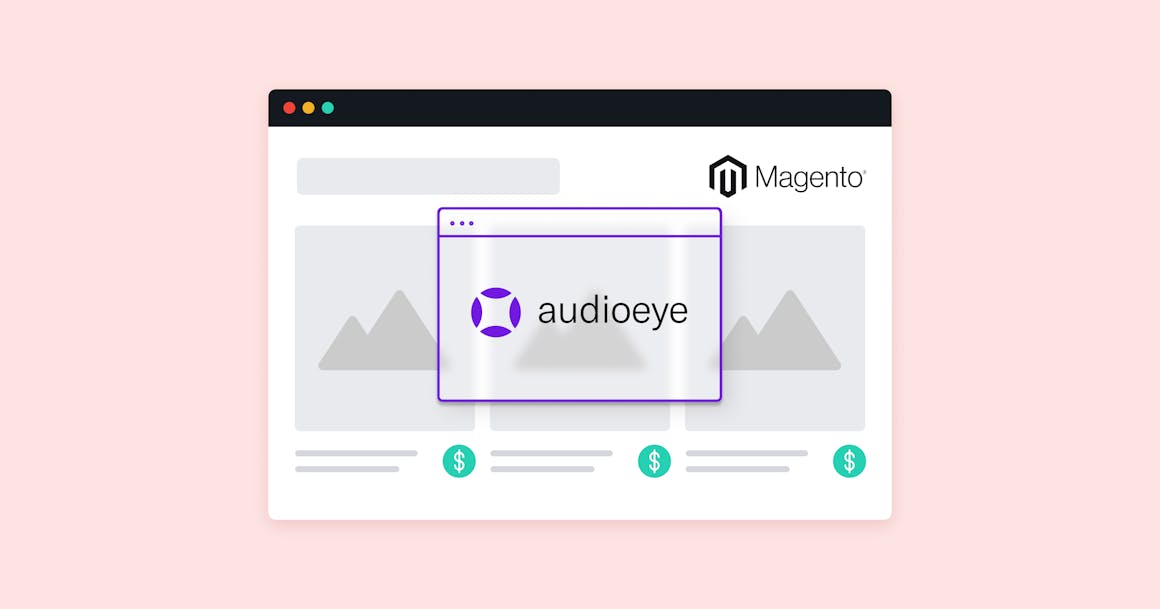 Accessibility Is Smart Business
The digital world never stops evolving. As people increasingly turn to online shopping, opening your digital doors to all users is not just a standard operating procedure — it's crucial to your future success.
The AudioEye solution is seamlessly integrated with Magento. Check it out and try for free.
Ready to test your website for accessibility?