Back to blog
Testing for Section 508 Compliance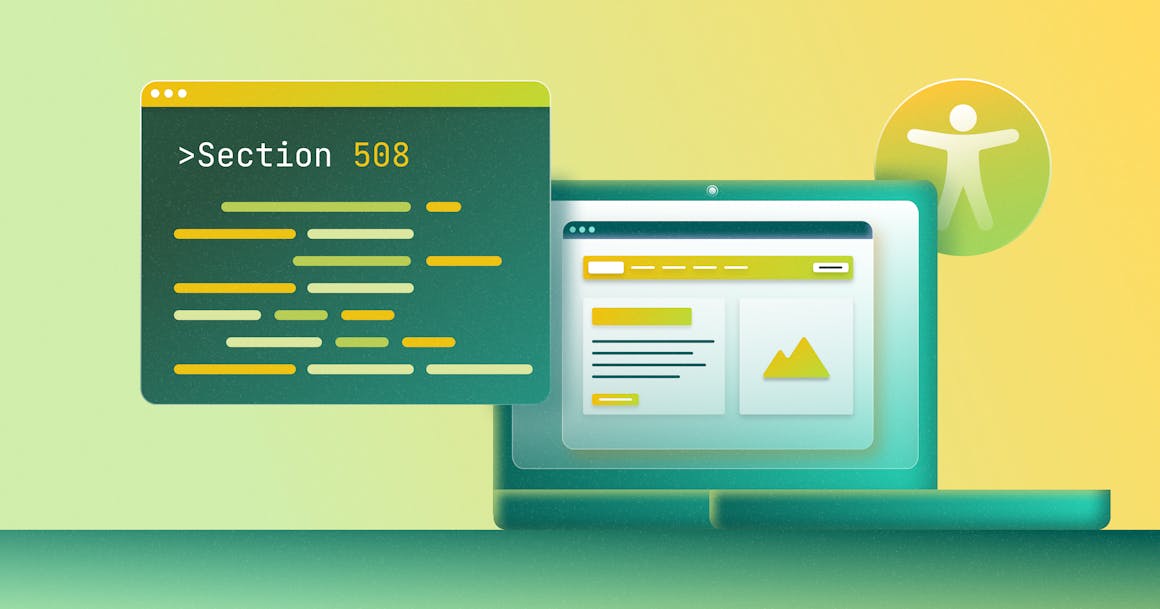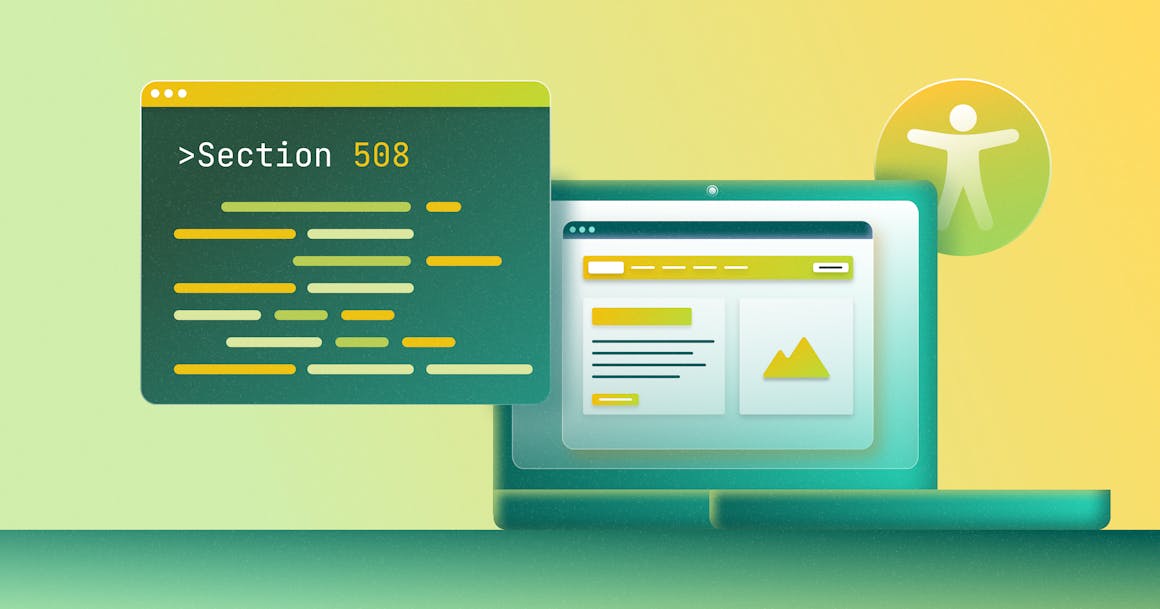 Section 508 compliance software tests your web content to find accessibility barriers. Here's an overview of how software can improve compliance.
Can software help your organization comply with Section 508 of the Rehabilitation Act?
If your agency receives federal funding — or if your organization is looking to work with federal agencies — you must comply with Section 508. That means making electronic and information technology accessible to people with disabilities, including employees and members of the public.
Below, we outline key factors to consider when building a strategy for Section 508 compliance — and discuss the role of technology in helping you identify and fix accessibility issues.
Jump ahead and begin your path to Section 508 compliance by uncovering accessibility issues with your website.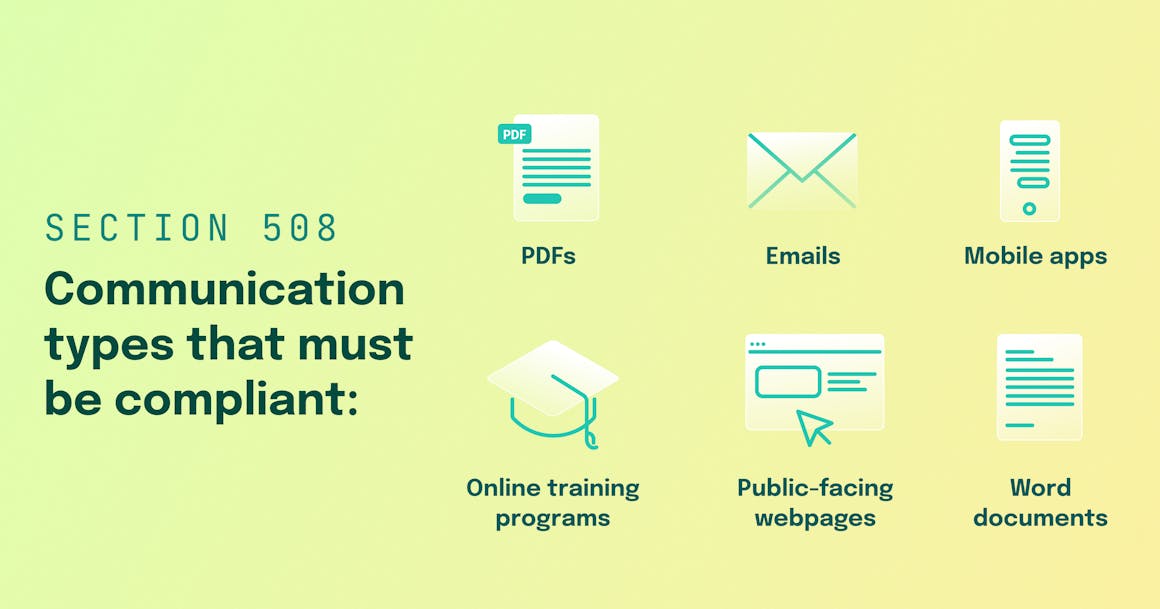 What Is Section 508 Compliance for Websites?
As the first federal law to prohibit discrimination against people with disabilities, the Rehabilitation Act of 1973 was landmark legislation. And thanks to regular updates, it remains one of the most important U.S. accessibility laws.
Section 508 is directly applicable to federal websites and other types of information technology. Section 504 of the Rehabilitation Act extends those requirements to recipients of federal assistance, including most state and municipal agencies (and all federal contractors).
Put simply, your electronic communications must be accessible if your organization does business with the U.S. government or receives federal funding or assistance. That applies to various types of content, including but not limited to:
Public-facing websites and mobile apps.
Internal and external emails.
PDFs and other digital documents.
Digital training resources.
Job application pages.
To keep your communications accessible, you need to evaluate all of your digital content and fix issues that could affect people with disabilities, including those using screen readers and other assistive technologies (AT).
The good news: Section 508 has clear standards, which are maintained by the U.S. Access Board.
A Quick Overview of the Revised 508 Standards
In 2017, the U.S. Access Board updated its accessibility requirements for electronic and information technology covered by Section 508. The goal of the update was to:
Enhance accessibility for people with disabilities.
Make the requirements easier to understand and follow.
Update the requirements to keep pace with new technologies.
Better align with other accessibility standards.
The Revised 508 Standards are based on the Web Content Accessibility Guidelines (WCAG) 2.0 — and while some of the requirements are phrased differently, the U.S. Access Board describes them as "equivalent in substance."
The bottom line: Content that meets WCAG 2.0 Level AA will also comply with the Revised 508 Standards.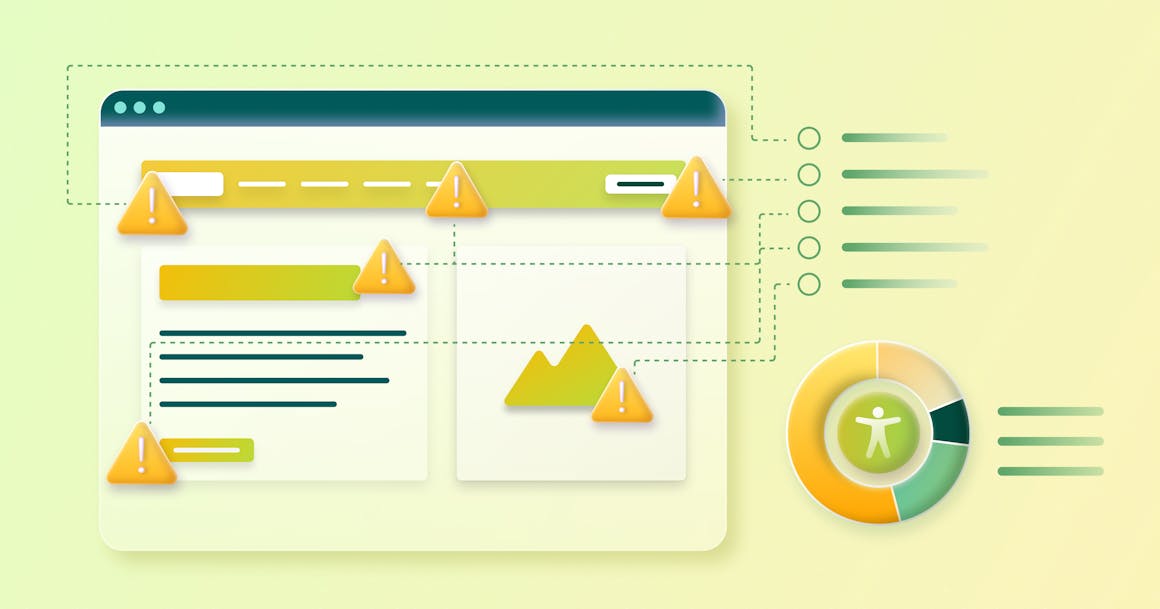 How Does WCAG Affect Section 508?
As the de facto international standard for web accessibility, WCAG addresses many common issues that affect people with disabilities, including:
This isn't a comprehensive list. In total, WCAG 2.0 includes 61 success criteria, which are organized into three potential levels of conformance.
Section 508 compliance requires websites to meet all Level A and Level AA criteria, but does not require agencies (or any contractor working with them) to meet Level AAA criteria.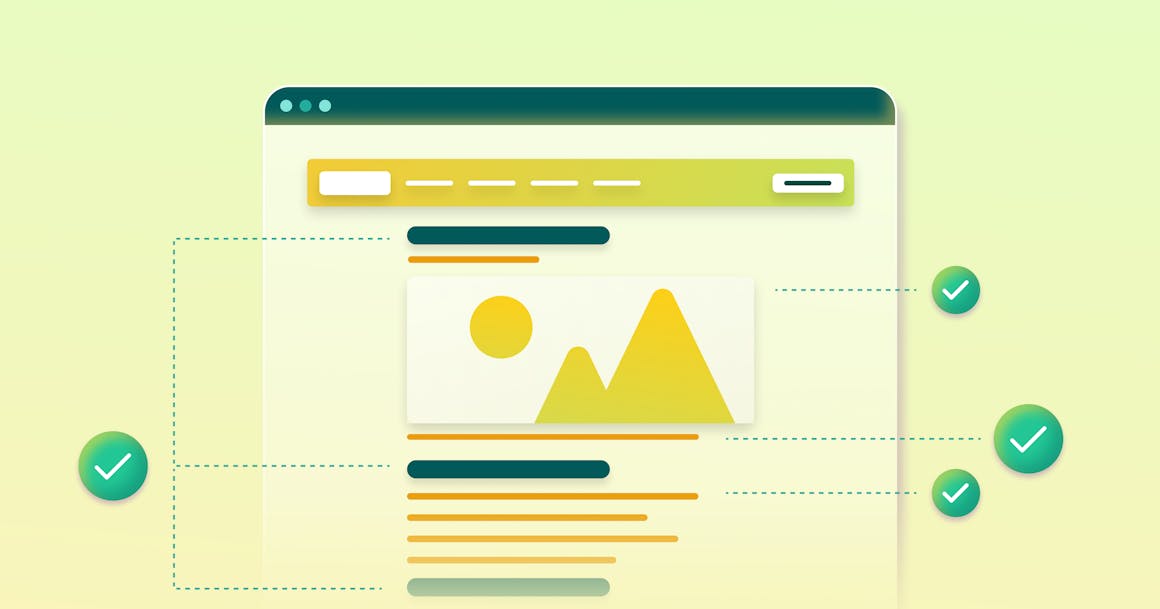 How Does Section 508 Compliance Software Work?
Section 508 compliance software tests your content against WCAG and identifies potential issues that might prevent people with disabilities from understanding or operating your website.
If your website has a large amount of content (or if it's regularly updated with new content), automated testing can greatly reduce the time spent on manual audits and fixes.
At AudioEye, our automated solution performs more than one billion remediations, or fixes, every day for customers. For example, many websites use HTML heading elements out of their correct order, which can be confusing for people who use screen readers. Our solution can address this issue in real-time to provide a better experience for those users.
Is Automated Testing Enough for Section 508 Compliance?
Automation is a powerful tool for accessibility — and it should be your first line of defense when it comes to identifying and fixing accessibility issues. But that doesn't mean the technology is ready to stand on its own. 
When AudioEye audited more than 1,000 websites across popular content management systems, we found that automation can potentially detect up to 70% of issues — and resolve about two-thirds of them.
However, some accessibility issues cannot be identified or fixed automatically. For example, automation can detect if an image has alternative text, but it can't determine if the text accurately describes the image.
No automated solution can guarantee compliance with Section 508, the Americans with Disabilities Act (ADA), or other non-discrimination laws. But, by detecting and fixing the majority of common accessibility issues, automation serves as an important first step — especially if you need to evaluate a high volume of content.
Building a Path to Section 508 Compliance
The General Services Administration (GSA) recommends a hybrid approach to web accessibility that uses both automated and manual testing.
AudioEye's hybrid approach pairs technology with certified accessibility experts to help organizations solve every aspect of digital accessibility in the most effective, scalable, and affordable way.
If you're ready to build a better compliance strategy, we're here to help. Enter a URL below to test your website against the Level AA requirements of the current version of WCAG.
Ready to test your website for accessibility?
Scan your website now.