Back to Blog
5 Types of Assistive Technology Tools
AudioEye
Posted January 23, 2019
Assistive Technology Basics
Assistive technologies include any device, software or equipment used to increase, maintain or improve the functional capabilities of people with disabilities. With technology advancing by leaps and bounds in the past few years, you may not be aware of the different types of assistive technologies available.
Let's look at some technologies that have made a significant impact on individuals with disabilities.
Assistive Technology #1: Screen Readers 
There is a wide range of types of assistive technology available to help individuals who struggle with reading. One of those tools is a screen reader, which is a software application that outputs the text displayed onscreen to a user who is blind or visually impaired. As the American Foundation for the Blind (AFB) stated: 
Electronic text is sent to a speech synthesizer (text-to-speech) or a refreshable braille display. The user is then able to hear the text spoken or read it tactilely with the refreshable braille display.
A screen reader program has hundreds of commands the user can use to carry out different tasks. Tasks include reading parts of, or whole documents, navigating web pages and/or purchasing goods online. Unfortunately, this assumes the web page or application is built to adhere to best practices for universal accessibility. An ideal web page for a screen reader should be keyboard accessible and include headings, lists, labels, "skip to" links and images with an alternative text description. If a web page is without accessibility, suddenly a user may find themselves lost on the site, unable to access the information the website or application may have provided. Learn more about the basics of digital accessibility and how to meet ADA compliance.
Assistive Technology #2: Voice Recognition
One of the growing advances in assistive technology is dictation or voice recognition, benefiting many people with physical disabilities who cannot use the keyboard or mouse and people with cognitive or learning disabilities such as dyslexia who might struggle with spelling and sentence structure. Whether it's browsing the web, writing emails, or controlling a navigation application, people can use voice recognition to write by speaking aloud, with spoken words converting into digital text. s. Voice recognition may also be useful for anyone who finds typing with a keyboard difficult, painful, or even impossible.
While there are many voice recognition software solutions available, equal web experience is not guaranteed for all users. Content must be designed and coded to take advantage of voice control, as supplied from various 3rd party voice-driven solutions. AudioEye Voice is a type of assistive technology tool that is included as one of the assistive web personalization tools made available from the Ally Toolbar. With out-of-the-box and customizable functionality, AudioEye Voice provides new, interactive ways allowing end-users to speak verbal commands that control the browsing experience in ways typically facilitated via more traditional modalities, such as a keyboard or mouse.
Assistive Technology #3: Switch Devices
A switch device is a type of assistive technology that replaces the need to use a keyboard or mouse and is used by people with motor impairments to access and control computers, smartphones, electric wheelchairs, communication devices and more. There are many factors involved when choosing the best switch device, including preference, mobility, and a user's settings. A classic example is a large, round button a user can press with their hand, foot or whatever is most comfortable. On the screen, a focus indicator will automatically cycle through different objects on the site, and the user clicks by activating the switch.
World famous theoretical physicist Stephen Hawking used a "clicker" switch in his earlier years. However, as he lost control of his hand muscles due to his Amyotrophic lateral sclerosis (ALS), Stephen converted to using a "cheek-switch." 
A "Sip and Puff" system is another example of a switch device. This type of assistive technology allows a user to activate the switch by sipping (inhaling) or puffing (exhaling). Sip and Puff devices usually come with a joystick to control the mouse cursor with their mouth, cheek, chin or tongue. Performing cursor movements with a sip and puff joystick are fast and precise when compared to other on-screen keyboards or alternatives, which is excellent for drawing, playing games or any application requiring accurate cursor control.
Examples of barriers for people with physical disabilities using switch devices include:
Website or digital interface does not provide full keyboard support;
Hover-only states, click and drag movements or other advanced gestures; and
Insufficient time limits to respond or to complete tasks such as forms.
There are – of course – more factors to consider to ensure website accessibility. Reach out to  AudioEye to learn about its complete solution to provide accessibility to all of your users.
Assistive Technology #4: Graphic Organizers
A graphic organizer is a visual tool that can help a person organize thoughts and ideas during a writing or problem-solving process. As an assistive technology, graphic organizers can be an excellent choice for students with a learning or cognitive disability. A graphic organizer lets the user "dump" information in an unstructured manner and later helps the user map out a course of action. Depending on the type of work, the graphic organizer can prompt the user to describe an object, chart out a sequence of events or perform some other task that may help in planning the piece. Examples of graphic organizers include:
Venn Diagram – used to compare and contrast two (sometimes three) different sets;
Concept Maps – a diagram that visually represents relations between concepts and ideas. Beginning with the main idea (or thought) and then branching out to smaller specific topics;
Mind Maps – diagram to visually show relationships around a single concept; and 
Flow Charts – used to show the sequence of steps and decisions needed to perform a process.
The below image shows an example of a concept map of a software development life cycle.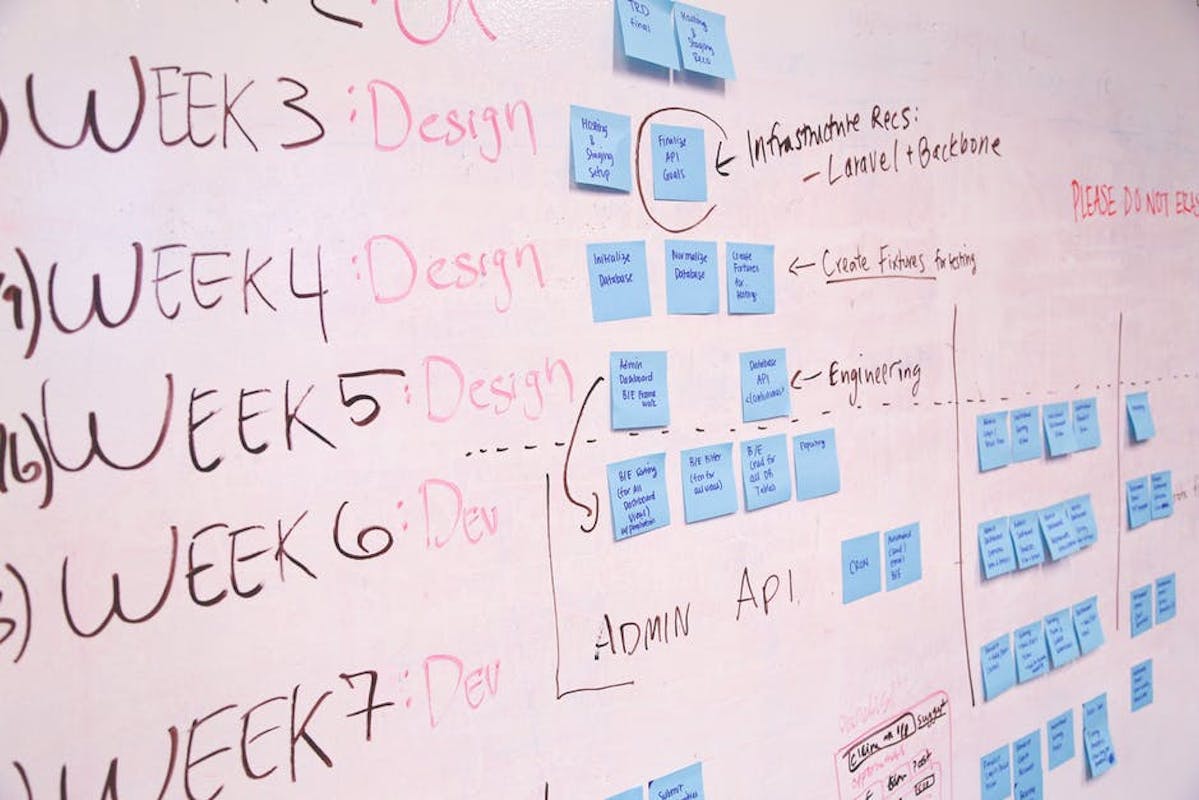 Graphic organizers do not have to be a software application; in fact, they can exist as simple paper handouts. Sample handout templates can be found on TeacherVision, a trusted website for teaching resources.
Assistive Technology #5: Reading Assistants
A reading assistant is a type of assistive technology that can help people with visual disabilities, including those with cognitive, learning and neurological disabilities, such as dyslexia. There are many reading assistants available that allow people to change the presentation of web content into forms that are more usable for their particular needs by:
Customizing fonts, colors, and spacing;
Enlarging or reducing text size and images;
Listening text-to-speech synthesizers like a screen reader;
Reading text using refreshable Braille;
Simplified reading modes that hide less relevant parts of the content, such as sidebars and header areas; and
Different ways of navigating websites, such as hierarchical menu and search.
How do you choose the right assistive technology?
With so many different types of assistive technology, it can seem daunting for businesses and organization seeking to fulfill their obligations under ADA and other ADA-related laws and guidelines that require barrier-free access to the goods, services, and information they provide online. AudioEye offers businesses and organizations digital accessibility solutions that accelerate the path to compliance while ensuring an optimal user experience for individuals with disabilities. Ally is an all-encompassing solution that includes unique, enterprise-grade dynamic remediation technology that eliminates issues of accessibility and improves conformance with the informative guidance made available via the Web Content Accessibility Guidelines (WCAG) 2.0 Level AA Success Criteria. Today, on a daily basis, AudioEye removes billions of access barriers that may limit or impede access to website functionality and digital content, including users relying on the types of assistive technologies outlined in this article. In addition, for those adopting AudioEye Managed makes available free assistive web personalization tools via the AudioEye Toolbar. The AudioEye Toolbar is integrated into a website as an overlay solution that provides a suite of customizable assistive features for users looking to tailor the user experience to meet their individual needs. 
If you are interested in learning more about AudioEye's cost-effective and trusted web accessibility solutions, please contact an AudioEye representative today.  
Subscribe to our blog for the latest stories about accessibility and AudioEye