Back to Blog
How the Air Carrier Access Act (ACAA) Affects Accessibility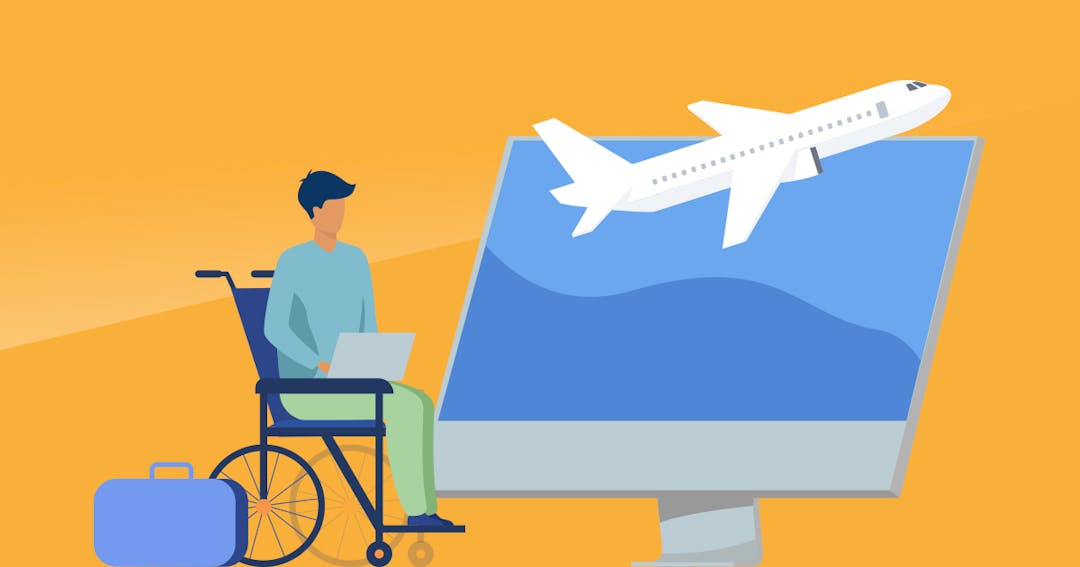 Summary: Web accessibility is very important for airlines. Their websites and kiosks must be compliant. This articles is about digital ACAA regulations.
Updated: 04/01/2021
The Air Carrier Access Act (ACAA) makes booking travel and traveling accessible to everyone, regardless of any impeding disabilities. Whether it's a cognitive disability or physical impairment, air carrier companies are required to make any point of access to travel, including their website, kiosk or mobile app, compliant to Air Carrier Access Act regulations that work to avoid any type of discrimination. Learn more about what the act entails and how to make your airline's website compliant.
The Prohibition of Discriminatory Practices
The following are some important main points of the DoT rule that airlines must obey (Title 14 CFR, Part 382):
Airlines may not refuse transportation to people on the basis of disability. Airlines may exclude anyone from a flight if carrying the person would be inimical to the safety of the flight. If a carrier excludes a person with a disability on safety grounds, the carrier must provide a written explanation of the decision.
Air carriers may not require advance notice that a person with a disability is traveling. Carriers may require up to 48 hours in advance notice for certain accommodations that require preparation time.
Carriers may not limit the number of persons with disabilities on a flight.
Airlines may not require a person with a disability to travel with another person, except in certain limited circumstances where the rule permits the airline to require a safety assistant. If a passenger with a disability and the airline disagree about the need for a safety assistant, the airline can require the assistant, but cannot charge for the transportation of the assistant.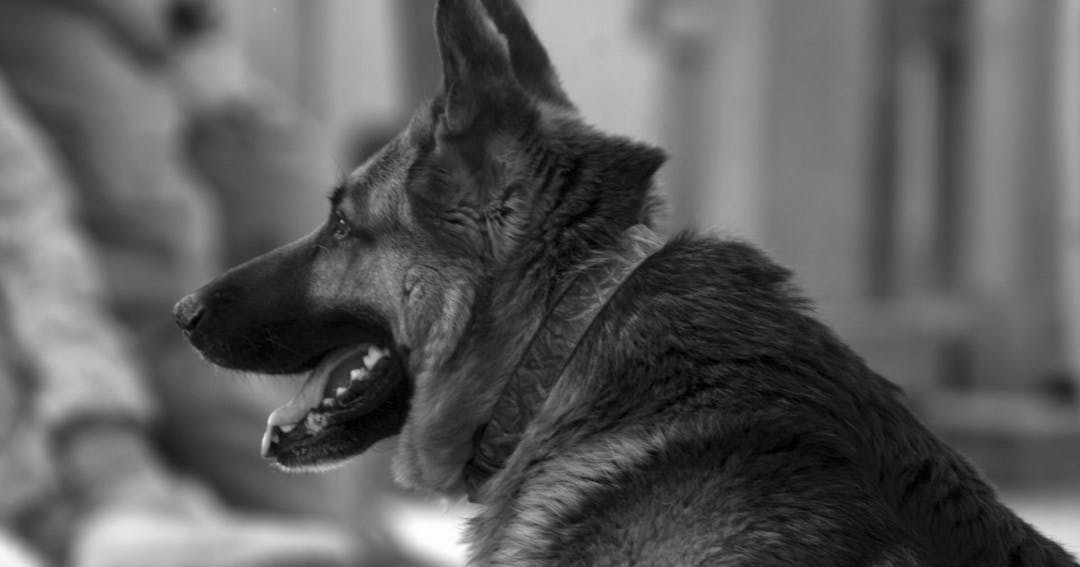 Service Animals and Emotional Support Animals
Under the Air Carrier Access Act, anyone with a diagnosis of a disability and a credible verification of the individual benefiting with the use of an animal is allowed. The DoT defines a service animal as "any animal that is individually trained or able to assist a person with a disability; or any animal that helps people with disabilities by providing emotional support. "It is important to be prepared and read the regulations to follow and allow the animal on board.
Additionally, there are certain circumstances where an airline is within its rights to deny either a trained service animal (SA) or an emotional support animal (ESA). 
Air travel with an animal is an ongoing controversial matter and raises concern about uncaged animals and their behaviors, especially toward ESAs because they offer emotional support services to their owners but are not trained to behave in a particular manner, unlike SAs. If you have an SA or an ESA, even if there is skepticism that may circulate about the real need for emotional support, remember that you have legal rights but should also be respectful of others who may not understand your situation.
Does the Air Carrier Access Act Apply to Websites?
The Air Carrier Access Act does apply to website accessibility. U.S. air carriers and foreign air carriers are required by law to make their websites marketing air transportation accessible to individuals with disabilities. This means that not only must airlines accommodate a person's disability during a trip, but also that they must ensure that their website has no barriers to users with disabilities when they are trying to book a trip or navigate their website.
Additionally, websites must be consistently tested for usability by consulting the individuals or organizations that represent any visual, auditory or tactile and cognitive disabilities. Any violation to this part of the Air Carrier Access Act can result in a costly fine, with each individual violation subject to a $27,500 fine.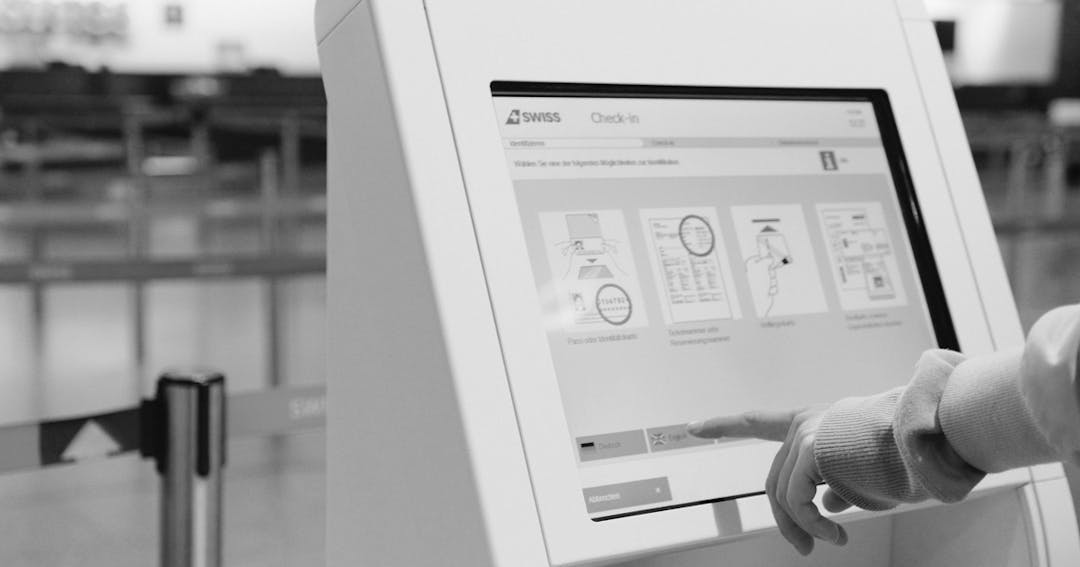 Website and Kiosk Requirements
The U.S. and international air carriers carrying flights or selling services in or to the U.S are required to ensure that the content of their public-facing websites complies with the Web Content Accessibility Guidelines (WCAG) 2.0 Level AA. This includes all pages associated with an advertisement, selling of tickets, flight information and core access to air travel services.
This includes pages that are within an airline's mobile app as well since it is considered web content. Therefore, an airline must consider the design of not only their website and kiosk interface but their mobile interfaces as well, since mobile is yet another accessibility point.
According to Title 14 § 382.43 from the Code of Federal Regulations, the following are the core air travel services and information that must be compliant:
Booking or changing a reservation (including all flight amenities);
Checking-in for a flight;
Accessing a personal travel itinerary;
Accessing the status of a flight;
Accessing a personal frequent flyer account;
Accessing flight schedules; and
Accessing carrier contact information.
In addition, the website must be tested in consultation with individuals with disabilities or members of a disability organization(s) who use or want to use carrier websites to research or book air transportation in order to obtain their feedback on the website's accessibility and usability. This consultation is required to ensure that the website is usable by individuals with disabilities. 
An evaluation can also be done with a team of web accessibility experts, to identify barriers and deliver an end-to-end solution to ensure equal functionality for all and to fulfill ADA compliance.
The Air Carrier Access Act allows for alternative versions of access to be used and supplemented. An alternative version must include equivalent information and functionality as the original web page or digital content. This approach is permitted when compliance with the provisions of the web page would impose an "undue burden" for the agency.
Users who are unable to use the official website due to a disability or circumstance must be able to acquire service through other channels of communication (e.g., via telephone or at a ticket counter). In this scenario, the carrier, as well as ticket agents that are not classified as a small business, must disclose the same web-based benefits to these passengers. These web-based benefits include the following:
Discounted fares if qualified;
Waving of booking fees, unless the fee also applies to customers purchasing the same fare online; and
Any promotions available on the carrier's website.
Carriers must provide a method on their primary website for individuals with disabilities to request disability accommodation services for flights, including, but not limited to, wheelchair assistance, seating accommodation, escort assistance for a visually impaired passenger, and storage of assistive device(s) used by the passenger. 
The carrier may require contact information from the passenger requesting these services for follow-up by customer service or medical agents. 
Carriers who match the criteria of paragraph (c) of § 382.43, must provide a disclaimer for links that direct users to an external website or to third-party software, informing the user that the website may not meet accessibility guidelines. In addition, these carriers must ensure accessibility for all kiosks, with 25% of kiosks in each area meeting accessibility standards by December 12, 2021. 
Certificate of Accessibility for Air Carriers
The DoT defined potential scenarios in which carrier websites could indicate compliance from a supplementary notice of the proposed law. This would require a carrier site to have a statement of accessibility detailing the level of conformance for the site and its content in accordance with WCAG specifications. 
After further analyzing these conditions, the DoT ruled out the requirement for carriers to arrange an accessibility conformance claim. Instead, the DoT encouraged carriers to a variety of methods to regularly monitor and test to ensure substantial conformance is maintained over time. The DoT stated that it intends to involve web accessibility experts to verify the compliance of carrier websites in order to enforce action and provide corrective guidance against carriers and organizations that are not compliant with accessibility standards.
For an organization with a digital presence, it's important to understand that this scenario is not exclusive to commercial airlines and the Air Carrier Access Act. This ruling encapsulates some of the fundamentals from Title III of the Americans with Disabilities Act (ADA), which federally prohibits discrimination on the basis of disability in a "place of public accommodation." Failure to provide equal accommodation online is no different than failing to provide access to the physical world. 
If your website is not accessible, or you are not aware if it's accessible, it's important to leverage technology with the help of experts to ensure compliance is achieved and maintained in alignment with ADA and the Air Carrier Access Act.
Request a demo of AudioEye's hybrid accessibility solution to make your website accessible today!