Back to Blog Posts
W3C Updates WCAG 2.0 Quick Reference Tool
Author
Posted May 11, 2016
Why We Like This Resource
W3C's Web Accessibility Initiative (WAI) provides resources to help make the Web more accessible for individuals with disabilities 
New reference tool provides advanced filtering options to help designers, developers, and copywriters sort through the many details of WCAG 2.0
AudioEye Synopsis
The W3C has released a vastly improved resource for sifting through the many details of the Web Content Accessibility Guidelines (WCAG) 2.0. The new filtering tools emulate some of the capabilities provided in the Viget resource, but a few additional options are provided, which can provide assistance for those looking to understand specific guidelines, success criteria, or techniques. One standout feature is the "Tag" feature, which allows you to sort by specific element types and other characteristics. Some example tags, include: keyboard, carousels, forms, focus, iframes, etc.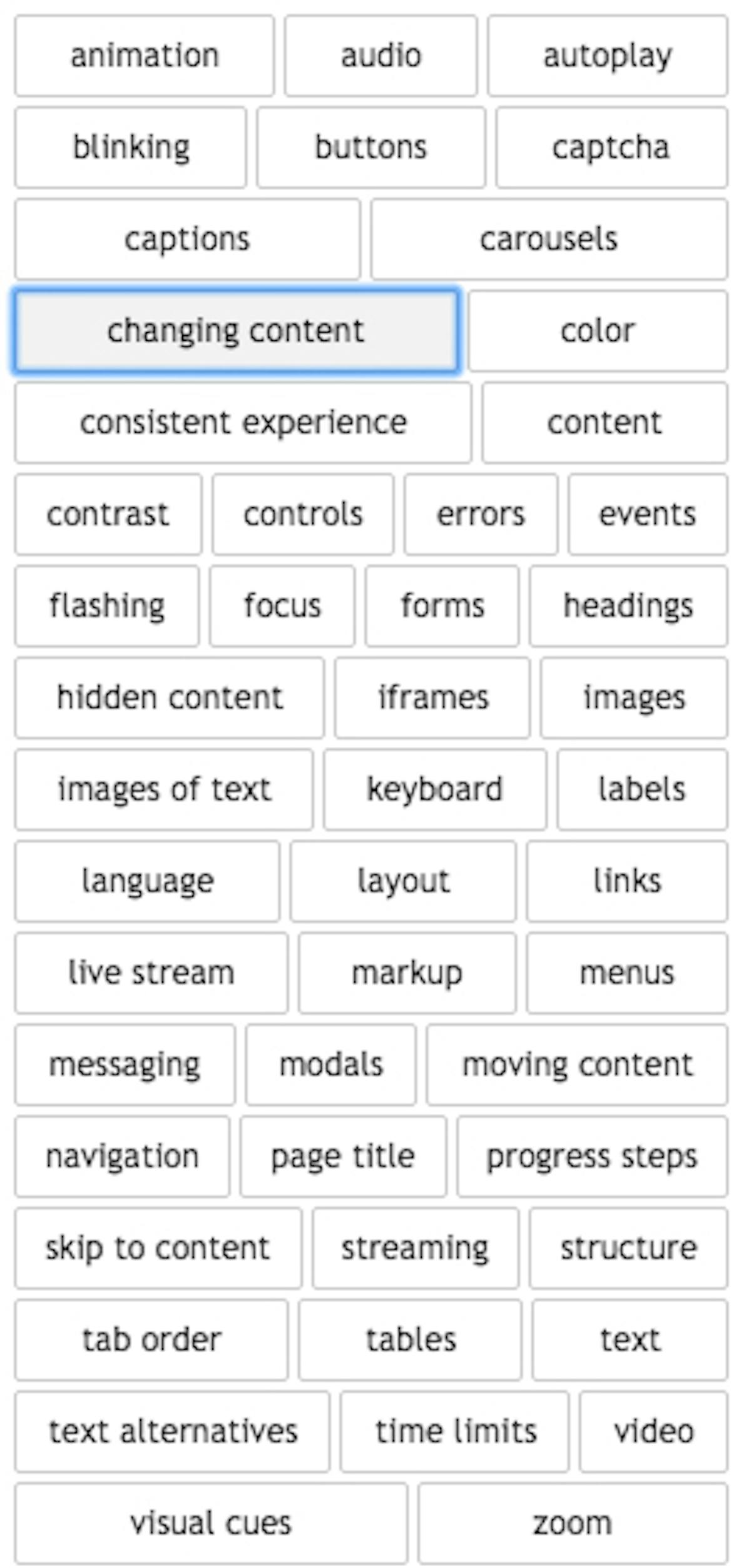 For designers and developers, in particular, this feature is particularly helpful. When assessing or validating issues of accessibility in the context of a specific web component or feature/function, this tagging filter provides as a practical mechanism for removing the high degree of clutter that can make accessibility feel like such a daunting task. As a quick reference tool, the W3C utility really does the job. 
Related
Easy to Use Tool for Understanding the Different Levels of WCAG 2.0 (A, AA, and AAA)
Subscribe to our blog
Sign up for the latest stories about accessibility and AudioEye.